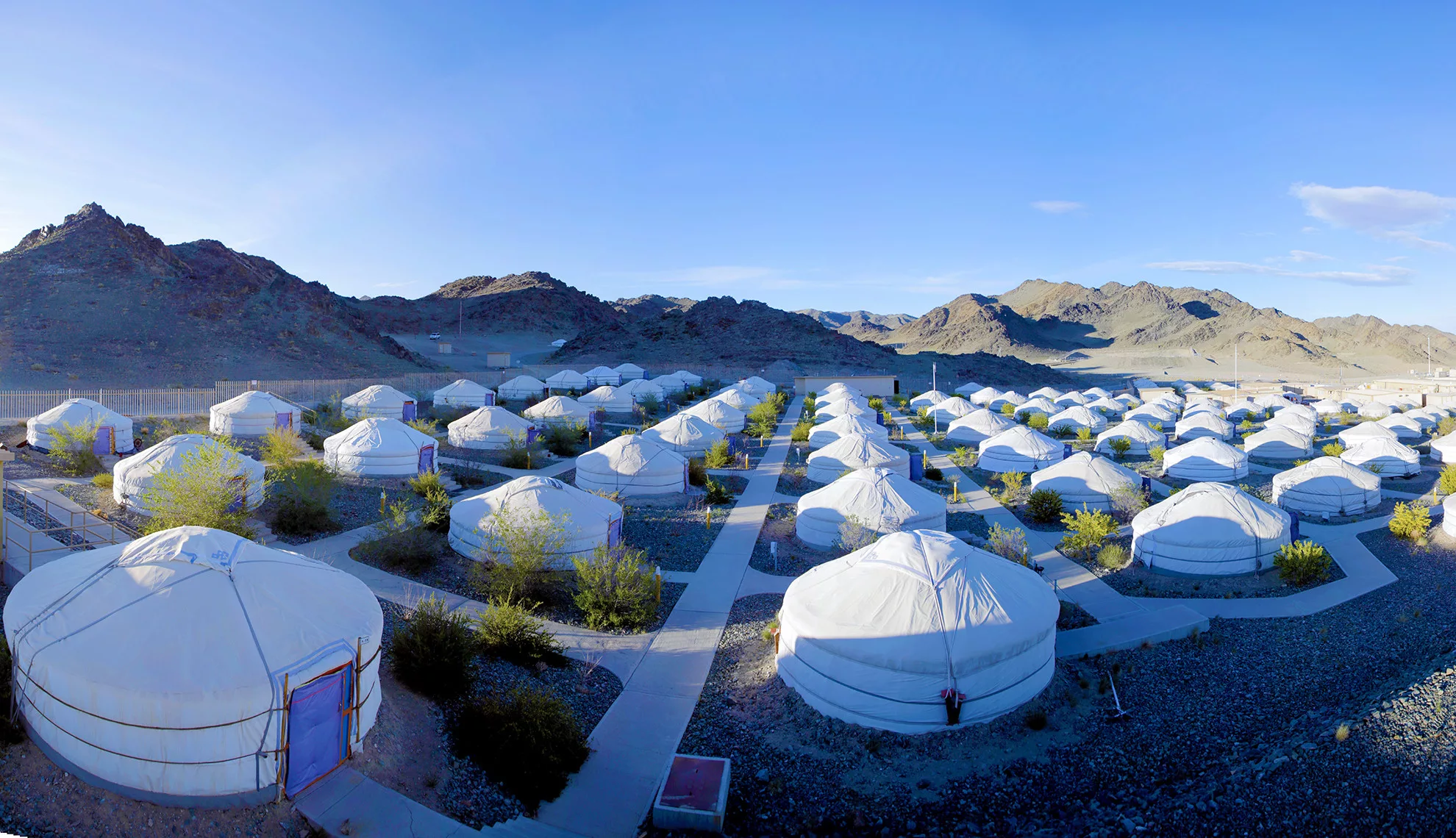 Mongolia's Responsible Miner
Having invested in excess of $150 million into one the remotest areas of western Mongolia, Bayan Airag is imparting a positive legacy from its gold and silver mining operations
Writer: Tom Wadlow | Project Manager: Donovan Smith
Landlocked between Russia and China and spanning some 1.6 million square kilometres, Mongolia is topographically one of the most fascinating places on earth.
Vast swathes of grassy steppes, the enormous Gobi Desert and three major mountain ranges make for a natural phenomenon – one which is home to just three million people, meaning it is the most sparsely populated country in the world.
And yet, despite what may appear as physical constraints to economic development, the nation's GDP is growing solidly. Last year saw the Mongolian economy expand by 6.9 percent, with 6.7 percent growth forecast for 2019 and 6.3 percent in 2020.
Central to this recent positive performance and equally bold outlook is mining.
According to government figures, the industry accounted for 21 percent of GDP, 85 percent of exports, 30 percent of national budget revenue and over 70 percent of foreign direct investment in 2016, with China being a crucial customer of this thriving activity.
It is also fair to suggest that Mongolia is only beginning to scratch the surface of its mining potential.
The country is blessed with minerals, sat atop massive reserves of copper, uranium, rare earths, gold, zinc, oil, silver and more. According to some estimates, it is home to 10 percent of the world's known coal reserves.
For Enkhtuvshin Yura, the past decade or so has seen Mongolia ready itself to the point where it can begin to seriously reap the benefits of its natural resources, not least because of the economic powerhouse it is bordering.
"Being in close proximity to China has been a big advantage for the mining industry, as we have been able to supply them with iron ore and coal throughout much of its recent economic growth period," he says.
"I believe the industry here has seen a shift over the past 10 years towards more and more Mongolian companies being in control of mining work – prior to this a lot of international contractors were here, but we learned best practices from them and are now able to manage our own operations to high standards of environment, health and safety management. This has been a big enhancement, and our company is a perfect example of this."
Yura is the Managing Director of Bayan Airag Exploration LLC, an exploration and mining company operating a gold and silver mine near Durvuljin soum, Zavkhan province, in the west of Mongolia.
"Before I got into this industry I was working in tourism, when mining and exploration wasn't as big in Mongolia as it is today," he continues.
"I worked in the exploration side of the business before Bayan Airag started mining operations – once we decided to develop the mine, I became the Managing Director for the project."
Striking gold (and silver)
The mine in question is named Golden Hill, and for good reason.
It is situated 1,500-2,500 metres above sea level and lies some 1,200 kilometres to the west of Mongolia's capital city Ulaanbaatar. The closest major settlement is Uliastai, 150 kilometres away, while the Durvuljin soum centre is just 20 kilometres from the site.
Being nestled at the foot of the Khangai Mountains, the project area is subjected to the extremes of the Mongolian climate, temperatures reaching 40 degrees Celsius in summer and -40 degrees in the winter months, with very little rainfall seen all year round.
"There are not many mining operations here, so we are pioneers in the region and have overcome many challenges and hurdles in order to get the project off the ground since we started the development phase back in 2011," explains Yura.
Initial exploration activities at Golden Hill began in 2002, Bayan Airag receiving a gold and copper mine operation license from the Mineral Resources and Petroleum Regulatory Authority with a 30-year term.
Following a prolonged delay and three years after development of the site began, production of gold and silver kicked off in 2014.
It is an open pit operation using a surface mining technique where gold is extracted by mining the pit, crushing, heaping, and leaching ore. In the first phase, ore and surrounding waste rocks are removed before the ore is hauled around a kilometre away to a stockpile area. The stockpiled ore is then crushed, leached and processed.
A responsible miner
Readying the mine site has also involved building a large amount of infrastructure, including roads and a camp which can accommodate up to 400 people.
In all, investors have spent in excess of $150 million, signifying its long-term commitment to the project and the surrounding communities, with engagement of local people being of paramount importance to Yura and the whole of Bayan Airag.
The greatest beneficial impact, arguably, has been through employment.
"Training local people has been extremely important for the success of this mine and the positive impact on the surrounding community," Yura says. "We currently employ 460 people directly and work with a number of other employees from suppliers and vendors who work in and around the site, for example catering, maintenance and security for our camp.
"If you include all of our workers and the fact that most of them are providing for their dependents and families, we are talking about 1,500-2,000 people's lives that we contribute to."
Beyond offering employment and career development opportunities, Yura outlines the company's wider impact delivered through its corporate social responsibility activities, a strategy which is divided into three major areas – education, health and infrastructure.
"On the education side, we pay university tuition fees for approximately 40 students from the two nearby communities under our scholarship programme every year," Yura says proudly.
"Further, we have upgraded kindergartens and local school facilities, from shower and washroom units to the maintenance of classrooms and provision of materials such as books and toys. We have been helping to provide everything that is needed for the education of young people."
In the area of health, Bayan Airag has been running medical check-ups for local people under different focus area each year, bringing in doctors from the capital city or in conjunction with the local hospital.
Infrastructure development has involved a number of road constructions connecting local areas, as well as helping administrative centres and other local organisations to install vital components at their premises such as lighting and CCTV. The company has also helped to upgrade a landfill waste site.
"At the same time, there were of course some negative perceptions of the mining industry, and we had to allay some of these concerns by outlining our vision of the bigger picture, demonstrating our world-class practice environmental standards and that we're here for the long-term betterment of their area," adds Yura.
"If we hadn't developed the project, many local people would not have been given these employment opportunities – more than 50 percent of our staff are from the local area. We are enabling people to work and live sustainably within their communities.
"I believe we are a great example of what responsible mining is in Mongolia. Our backers are not simply here to cash in on a quick investment, and the investment spent to date over many years is testament to this ethos."
Expansive exploration
Another clear indication of Bayan Airag's commitment is the busy exploration activity that is looking into the possibility of expanding the Golden Hill mining operation in several directions.
"At the moment we are only mining the oxidised ore that we extract silver and gold from, but underneath this resource there is sulphide mineralisation that is rich in copper," Yura explains. "We are carrying out more exploration to scope the possibility of mining copper, which could lead to us going into underground mining, a move which will require us to obtain and develop new skillsets."
However, while the initial exploration signs look promising, Yura urges a degree of caution in terms of timings.
He continues: "We cannot be too precise at the moment because these activities take a lot of time and capital – to carry out drilling and all the metallurgical test work that comes with it is a big undertaking.
"We need to be certain about the resource we have and whether it is viable to begin expanding the mining operations. However, what I can safely say is that we are working extremely hard to prolong the life of the mine and deliver long-term benefits to the industry and community."
And what of the future of Mongolia's mining industry writ large? Having stated his confidence in early remarks, Yura also rounds off the conversation bullishly.
"I am upbeat about Mongolian mining. There are huge mines in the likes of South America, and they are using their resources now – we can become a huge supplier of minerals such as copper to the likes of China. It is usable in so many industries and being on the doorstep of our Chinese neighbours is extremely beneficial.
"The future for Mongolia, in my opinion, looks very bright."
VIEW Bayan Airag Exploration BROCHURE