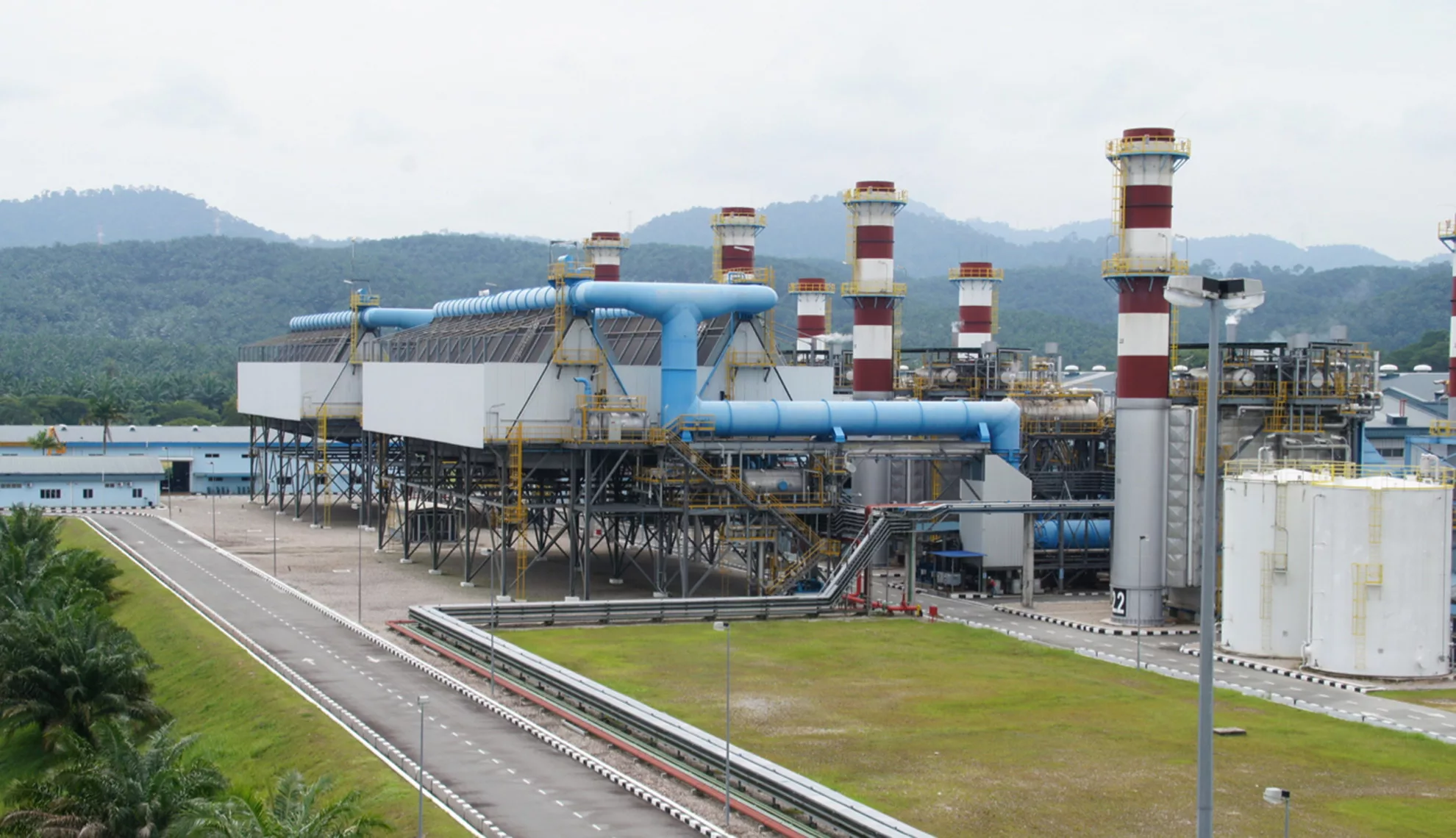 NUR Power has been providing electricity for Malaysia's Kulim Hi-Tech Industrial Park for more than 20 years, investing in vital capacity as the site continues to expand
Writer: Tom Wadlow
Project Manager: Matthew Cole-Wilkin
In 1996 Malaysia opened the doors of its first ever hi-tech park development.
Sat just 27 kilometres from the Port of Butterworth, Penang, and 45 kilometres from the city's international airport, the 4,400-acre, government-backed Kulim Hi-Tech Industrial Park (KHTP) has attracted thousands of industrial, commercial, domestic and institutional clients, and shows no sign of slowing its momentum.
"In addition, the number of workers in the KHTP exceeds 28,500 people," comments Ikwan Hafiz Bin Jamaludin, Executive Director of N.U.R Power Sdn Bhd (NUR Power), the firm exclusively responsible for generation, distribution and retail of electricity across the park.
"Also, there are over 8,300 students who attend the primary and secondary schools, polytechnic and university on site."
As of 2017, more than $10 billion of investment has gone into KHTP, much of this coming from 37 multinational corporations located there, and this figure set to rise rapidly with KHTP's plan to expand to 12,000 in the near future.
For NUR Power, Malaysia's first and only privately-owned independent power utility, it is a great turn-around story. It was taken over by a white knight in 2012 from receivership and has since turned corners with prudent operational and financial management. It has become an acute value proposition for KHTP and is growing in tandem with the park.
The firm currently owns, operates and maintains a 220 MW combined cycle gas turbine (CCGT) plant in a 115-acre zone of KHTP, and has been selling electricity to the park's customers since May 1998 through its self-built and managed distribution grid.
Energised expansion
Of the 115 acres occupied by NUR Power, just 40 are actually used by the existing plant, meaning there is ample room to expand alongside the wider growth of the hi-tech industrial site.
For Board member and former Group CEO Abd Rahim Bin Md Noh, kickstarting the development of a new CCGT plant is a top priority for the coming year. "It will be adjacent to the existing plant and be in the region of 100 MW to 150 MW, in line with the strong growth we are expecting in KHTP," he says.
"We have appointed a Technical Adviser to conduct the techno-economic study and thereafter prepare the technical specifications of the plant. An investment bank has already been engaged to look at the project financing potential of the site.
"Commercial operation date of the first unit is targeted by 2020/21, but this is just the beginning. We have ample land, sufficient gas supply and are in close proximity to the national grid which are building blocks for bigger prospects to come."
This project will be the latest in a string of recent investments made by NUR Power to better serve clients at KHTP.
"Last year we implemented a new billing system to enable us to have a flexible, customisable and scalable platform and ensure better billing to customers and efficient receivables management," Abd Rahim says.
This follows the opening of a new west substation in 2016 and installation of a dry air injection system to NUR Power's gas turbines the following year, a system which has increased gross output by around eight MW.
In early 2018 the company began upgrading its SCADA (Supervisory Control and Data Acquisition) system enhancing its distribution network, facilitating crucial visibility of network performance thanks to advanced data collection capabilities.
Secrets to success
For Abd Rahim, investment in state-of-the-art technology has been central to NUR Power's ongoing success and development.
However, this has also been dependent on a number of other factors, as the director explains: "We engage our stakeholders very early and regularly – we want to know what matters most to them and what their pain points are.
"We also don't accept defeat. If a job cannot be done, we ask what it takes to get it done. More time? More resources? Better tools and equipment? Better expertise and knowledge? Specialised training? We will do what it takes to provide a reliable and quality service, on time and at a reasonable cost without compromising on safety."
Such an approach has been validated by customer feedback.
NUR Power conducted its inaugural customer survey satisfaction in 2017 and achieved an overall customer satisfaction score of 82 percent, comparable to a national utility. This measured six key metrics – electricity supply services, billings and payments, customer service, metering services, centre call experience and communication.
Powered by people
Another crucial factor in NUR Power's progress has been its investment in human capital, its entire staff being Malaysian.
"We value capable people," says Ikwan Hafiz. "We are lean so everybody has to carry their weight. We equip staff with training in both technical and non-technical skills at home and abroad. We believe in empowering our staff by representing the company in seminars, conferences, study visits to manufacturers, repair shops and other utilities. Regular knowledge sharing sessions are also conducted internally."
If employees wish to take professional qualifications, NUR Power provides study leaves and examination fees.
"The company provides a platform for our people to enhance their career development," continues Ikwan Hafiz, "and we are encouraging them to advance with greater responsibilities and enable opportunities for promotion and job rotation."
Guided by core values of performance excellence, innovation, teamwork, integrity and ownership, team members who embrace these principles are recognised with awards. Further, the company holds regular team building exercises, and organises sports and social events.
NUR Power also depends on external expertise in order to concentrate on and excel in its core business.
"We maintain close relationships with both original equipment manufacturers (OEMs) and non-OEMs alike, both locally and internationally, and leverage against these relationships to gain the best value in terms of provision of services for the company," says Abd Rahim.
"Working closely with our suppliers, our procurement department has initiated effective pricing negotiations and value-added services, resulting in efficiency and savings.
"Having said that, we are looking into consolidating some expertise in-house to further improve operational excellence."
Community cohesion
While NUR Power may be geographically confined to KHTP, it actively promotes and empowers the local community there through a number of initiatives.
The company is heavily involved with the Kulim Industrial Tenants Association and its various subcommittees, striving to make KHTP a preferred area for work, play and stay, investing in improved facilities for those living in and around the site.
"We consider ourselves as part of the local community," says Ikwan Hafiz. "Contributing and giving back to the community forms a very important element of our existence."
This is evidenced by the implementation and support of various programmes, from education initiatives such as internships to high performing students, awareness in electrical safety, energy efficiency and first aid, to donation of computers and printers to schools and charitable organisations.
NUR Power also makes regular contributions to disadvantaged students and religious festivities such as Iftar during the month of Ramadan. Meanwhile, in the sporting arena, the company supports numerous local community football clubs and sponsors UCI (Union Cycliste Internationale) cycling event Le Tour De Langkawi 2018.
On the environmental side, NUR Power has sponsored a tree planting programme organised by Yayasan Hijau Malaysia, an agency under the Ministry of Energy, Science, Technology, Environment and Climate Change (MESTECC), in collaboration with a local municipal council. The firm also pledges support to natural disaster relief efforts.
By safeguarding its surrounding community and environment, NUR Power has built a legacy based on trust that will ensure it can continue to thrive in years to come.
This will depend on monitoring and responding to key industry trends, and Ikwan Hafiz concludes by outlining those which have the potential to radically impact the company's development path in the future.
"I want to continuously engage with business partners and stakeholders to understand industry development and implementation of cutting-edge technologies such as the IoT (internet of things) and AI (artificial intelligence). For example, by enhancing our SCADA network capability, big data will allow us to further improve service delivery and operational efficiency.
"NUR Power is also evaluating seriously renewable energy opportunities that will bring tangible benefits to the community and be economically viable to the business.
"To conclude, in three to five years' time, we hope that NUR Power will grow into a force to be reckoned with in a sector which is embracing liberalisation. We want to achieve this whilst creating value for all stakeholders by playing our role in spurring FDI and economic development in the park and beyond."
VIEW N.U.R Power Sdn Bhd BROCHURE