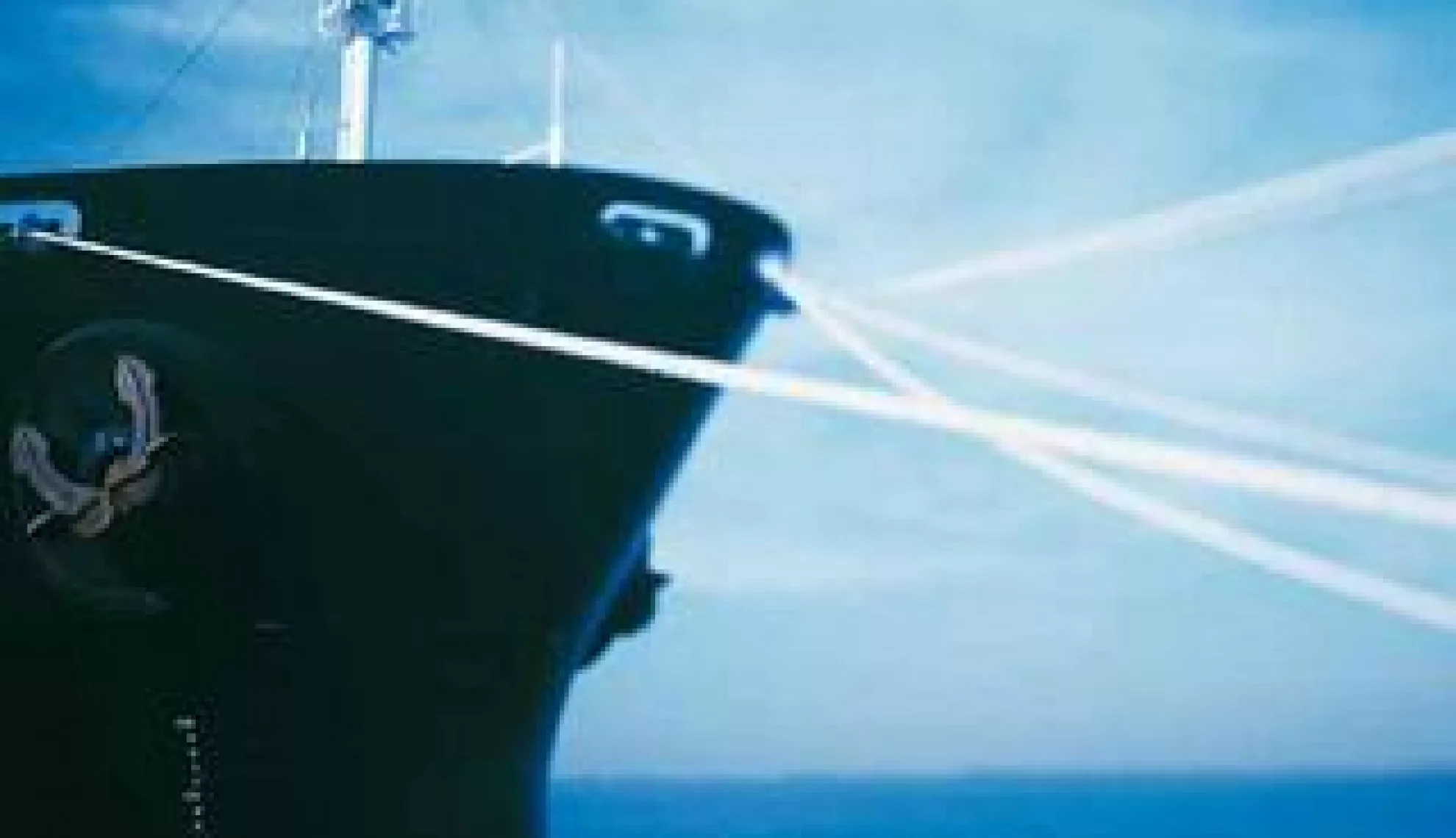 Bibby Ship Management opens two new offices
Liverpool-based Bibby Ship Management recently announced the opening of two new offices in Singapore and India, bringing the total number of global locations to six.
Writer Ian Armitage

Project manager James Mitchell
UK-based Bibby Ship Management Ltd, part of the Bibby Line Group, provides "a quality assured comprehensive technical management service to the International Marine Industry" its website says.
The firm can trace its roots back to more than 200 years.
"In a highly competitive environment a dedication to quality brings economic advantages," its website says, adding, "Our adherence to the Quality Management System means that we prioritise the long term interests of our clients. This means acting with foresight and integrity, especially in our primary role as providers of a personalised Ship Management Service. These principles have brought success to several sectors within the Marine Industry, namely but not limited to: Oil, Chemical and Gas Tanker Management; General Cargo ships; Ro-Ro Vessels; Ferries; Cable Layers; Offshore Vessels; Floating Production Storage and Offloading; Floating Storage Unit; Jack Up Rigs; and Floating Accommodation vessels."
In early 2013 Bibby Ship Management was "delighted to announce" the opening of two new offices in "key strategic locations across the globe" – Singapore and India. The opening of those new locations brought the total number of global Bibby Ship Management locations to six, ensuring the company is "ideally placed to service the needs of its customers worldwide", it said in a press release.
Bibby Ship Management's new office in India is situated in Mumbai. "This move recognises the importance of India as a key training centre for seafarers, particularly in the offshore sector," said Prakash Agarwal, Managing Director, Bibby Ship Management (India) Ltd. "India has earned a reputation as a supplier of high quality seafarers to many of the vessels managed by Bibby Ship Management. Our new Mumbai office, in addition to our locations in New Delhi, Chennai, Kolkota and Cochin, will ensure that we are best placed to build upon that reputation."
Bibby Ship Management (Singapore) Pvt Limited has a staff of 11 and is headed by Managing Director Martin Kent and Arvind Mohan, Commercial Director for Asia.
"Singapore is one of the largest shipping hubs in the world," said Kent. "With over 5,000 maritime related companies registered here and connections to more than 600 ports in over 120 countries; including Indonesia, Malaysia and China, it offers an ideal location for Bibby Ship Management to base its future expansion ambitions."
According to the release, "Bibby Line Group recently brought its heritage and expertise to the ship management sector with the launch into the wider market of Bibby Ship Management."
The company, "sitting within the vast Bibby Group, is able to draw on its long history within the shipping sector as well as other industries, to provide effective business solutions to meet the needs of modern ship owners", it said.
Separately, Bibby Ship Management recently announced a £100 million five year deal with oil giant BP which will see it manage four regional support vessels (RSV) and two platform supply vessels (PSV) in the North Sea for BP Exploration Operating Company. "This award is a key component of BP's long term marine strategy and we look forward to working with Bibby Ship Management to ensure high levels of service to our offshore operations," Mark Hardie, BP's UK logistics infrastructure manager, said.
Sir Michael Bibby, managing director of Bibby Line Group, added: "We are absolutely delighted to work with BP in providing full technical management and logistics services for these vessels in the UK North Sea.
"The award of this contract reflects the benefit of our investment in Bibby Ship Management's systems and people to create a high quality ship management business with great safety awareness which can deliver real value to our clients."
Bibby Ship Management has a managed vessel portfolio that combines a Bibby-owned fleet with strong third party clients like BP.
In addition, it is able to supply crew and crew management services and the company currently supplies crew to more than 200 vessels and is able to offer a wide range of additional services including training, accountancy and salary services.
Ed Rimmer, chief executive of Bibby Ship Management, said: "Bibby Ship Management is committed to offering the highest levels of service to its clients. Working with a company the size and profile of BP underlines Bibby's reputation in the market place."
To learn more about Bibby Ship Management visit www.bibbyshipmanagement.com.
VIEW Bibby Ship Management BROCHURE