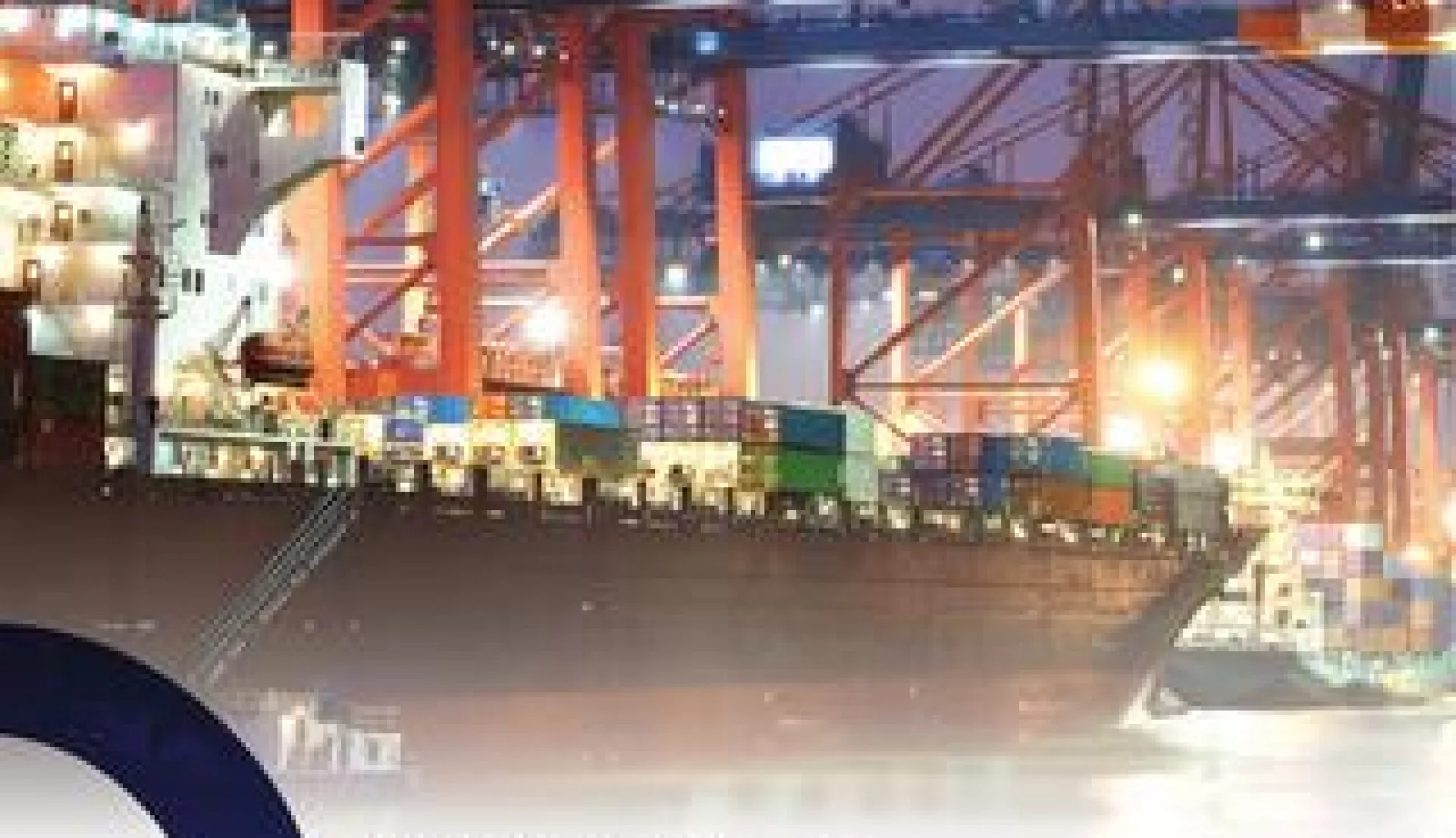 Logistical Leviathans
Pan Asia Logistics is aiming to become the preferred partner in Asia for Global Logistics
Writer Matt Bone

Project Manager James Mitchell
Since late 2002, Pan Asia Logistics (PAL) has merged equally high levels of German efficiency with Asian commitment to deliver unparalleled standards of logistical services to their customers from offices across key cities in Asia. Supported by over 1,000 logistics professionals who place the company's core values of knowledge-driven, integrity, personal relationships and service excellence above everything else, Pan Asia Logistics has become one of the fastest growing logistics companies in the Asia Pacific region.
Christian Bischoff, CEO of Pan Asia Logistics, was faced with tough challenges when the breakout of Avian Flu occurred so quickly after the company began operating: "We started operating in 2003 with just six people and were really excited at what the future held for us, but no sooner than we had started, Avian Flu ran riot in Asia and spiralled the economy into a deep crisis. We suddenly faced the challenge to grow from zero, while the whole market in Asia crashed around us."
Thankfully, Pan Asia Logistics managed to retain and even bring in an impressive number of customers despite the epidemic, and saw a better than expected turnover of SG$20 million in the first year. By the end of 2003, the company employed 80 people and had opened new offices in South Korea and offices in Hong Kong; even beginning their operations in Indonesia. "Reflecting back on our amazing journey, it proved to be true that the best opportunities for greater things do often come from crisis or periods of hardship," cites Bischoff.
Meeting Customer Needs

After 2003, PAL began to expand into the market further, gaining contracts with global companies such as Renault and Ericsson. Although still a fledgling company, PAL was blessed with a plethora of experience from its employees, all of whom had come from a logistics background and enabled the company to quickly build up trust between themselves and the clients. Pan Asia Logistics ensure that no matter who the client is or what the logistical nature of the contract, their level of commitment, delivery speed and flexibility never waivers. Through this indomitable spirit, PAL now manages 25 companies in Asia and Europe with more than 50 branches and boasts a turnover of SG$200 million. With Pan Asia Logistics being self owned and operated, the company can make quick decisions, negotiate business contracts and in some cases make commitments instantaneously. "We pride ourselves on always delivering on our promises. No fuss and no theatrics, just our honest commitment to the logistics business," cites Bischoff.
Pan Asia Logistics still view themselves as a small company but have clear and ambitious goals set in place. "Many people consider logistics as a sunset industry, but worldwide trade wouldn't be possible without the unsung hero called logistics," Bischoff further explains: "The global logistics market is worth over a trillion US dollars annually and the growth forecasts for Asia are encouraging. We are targeting SG$1 billion revenue by 2020."
Developing the Business

Pan Asia Logistics has heavily invested in additional warehousing across Asia over the last few years, including 438,000 square foot warehouse in South Malaysia, which was bought and paid for by the company and opened in March of this year, and a SG$60 million, 220,000 sq ft warehouse, just outside of Seoul, South Korea. Additionally, in late August 2014, the company held the grand opening of their 450,000sq ft building in Singapore west, costing SG$95 million.
The expansion is not just limited to Asia, with Pan Asia Logistics opening up a new office in Frankfurt, Germany. The company also have warehouses and offices in Italy – notably in Milan and Rome – thanks to a buyout of a smaller logistics firm in 2013. Right now, PAL is preparing a move into Myanmar and is looking at a joint venture in Bangladesh in order to increase their coverage and reach across Asia. "We are strategically examining the region in order to decide where to build our warehouses, which is based on a multitude of factors. We do this by carefully looking at the options through feasibility studies and research," remarks Bischoff. One such country that has really been targeted by PAL is China, where they currently have 10 offices spread across the country, with a view to adding an additional 10 more offices in 2015. In a country the size of china, logistics is a key industry and logistics services are the backbone of many industries. Pan Asia logistics plans to be that very backbone. To aid them in their goal of becoming not only Asia's biggest logistics service provider, they have partnered up with OKH global, the Singapore-based property developer with integrated design-and-build capabilities. This joint venture will provide PAL with the latest in technological advances in architecture and design knowhow, to ensure the new warehouses and buildings being created by Pal are at the cutting edge of design and functionality. The secondary benefit of a joint venture with OKH is that it enables both companies to use the agreement as a platform to build a strong client base in Asia and internationally.
Meeting Expansion Needs

With expansion and company growth comes the inevitable problem of being able to source top manpower and talent to help propel the company forward at a steady pace. This has been one of the standout challenges faced by Pan Asia logistics in recent years and the company has been looking at new ways to bring in raw talent and turn them into managers and project developers. PAL has been working with universities in Singapore; with undergraduate and postgraduate classes to help nurture the next generation of potential employees. "We have seen a lack of logistically talented manpower coming through the education system in recent years and it has been affecting us. We are working alongside the universities to help single out potential employees and it has already paid dividends for us. Those new candidates are going through in-house training with us and working towards becoming integral parts of the company," cites Bischoff .
The in-house training offered by Pan Asia Logistics does not just cover the ins and outs of the job role, but also provides education on the history and culture of the company. The new employees are given a solid education on the brand and how the culture requires employees to be flexible and adaptable in their approach to work on projects. With the company growing at a healthy rate, marketing in new countries has been a new challenge for the company as campaigns that work in Asia may not be as well received in Germany or Italy, as Bischoff explains: "we have a dedicated marketing team who identify the best methods for growing the brand in the countries in which we operate. The techniques we employ in Asia do not always translate to the European market so we look at new approaches to help strengthen brand activities abroad."
Shifts and Trends

the shift in trade volumes and trade flow continues to be dynamic due to the growing importance of emerging markets, which have gradually been leading to a restructure of the markets. Asia is spearheading the growth of the world economy and will continue to be the locomotive. Changing demand for manufacturing and manufacturing locations and shifting closer to higher concentration of customers will alter the geographic spread of logistics hubs. "The opportunities to grow business in Asia are enormous. Asia has a youth factor, approximately 60% of the world's young population lives in Asia and they cause a change in consumer behaviour," states Bischoff, who adds that "Asia's middle class is exploding and boasts impressive spending power."
Productivity and innovation

Pan Asia Logistics will continue to reinforce its market presence. to stay ahead of the market changes, PAL has also embarked on joint ventures and started a couple of new divisions to cover lucrative niche businesses such as fashion logistics, life science and time critical solutions. Pan Asia logistics is the first user of the Scope System in Asia and was the pilot customer for Riege Software International.
"We are constantly adapting to meet the growing and changing demands of our clients. Currently, we are strengthening our core business of air and ocean freight as well as contract logistics services while building up our warehouse capacities. We have heavily invested in warehouse automation technology. Our processes in operations and administration have been re-designed and optimised and we have rolled out an operations and freight management system in all our countries recently," explains Bischoff. Pan Asia logistics have activated a substantial amount of measures and are looking for innovative ways to tap into the current market developments and map out their strategic direction over the next 5 years. "We set up a think tank recently and started developing mission specific logistics products and services. The logistics industry needs disruption, to prepare for the next generation of logistics solutions, because the next generation of customers and employees are born into the digital age," claims Bischoff.
Investing in employees and the Community

Worker health and happiness is something that is always a top priority for Pan Asia logistics. Ergonomic furniture, yoga classes, Pilates, social trips and stress and wellness management are just some of the things on offer to all employees. "Staff health is very important to us. If people are unhappy or feel the effects of stress, their productivity will be down and they will no longer enjoy their jobs," remarks Bischoff.
It is not just the employees who benefit from the company funding. Pan Asia logistics has been investing in a scholarship program over the last two years. The programme supports and sponsors students from disadvantaged backgrounds in Singapore. The course allows several candidates who would have otherwise been unable to study. This scheme has already produced several success stories.
Secrets for logistical Success

Bischoff was keen to highlight that PAL's success is not so much a secret, but a result of standing strong in the face of challenge: "one of the driving factors that has seen us conquering even the harshest challenges is the unyielding spirit found in our staff. From the senior managers to the warehouse operators, this unwavering spirit is part of our DNA. We fully empower our employees and involve them in decision making on all levels of the organisation." Over 95% of the managers that Pal originally started out with remain employed by the company, thanks in part to the high integrity workplace and business environment Pan Asia Logistics offer to their employees.
Logistics is a people-driven industry, where clients make their decision on who to use based on many factors. With PAL's employees and management not only identifying but implementing the company's mantra of never give up until you succeed, staff and facilities are strategically placed to help clients choose Pan Asia logistics as their preferred partner in Asia.
VIEW Pan Asia Logistics Singapore Pte Ltd BROCHURE