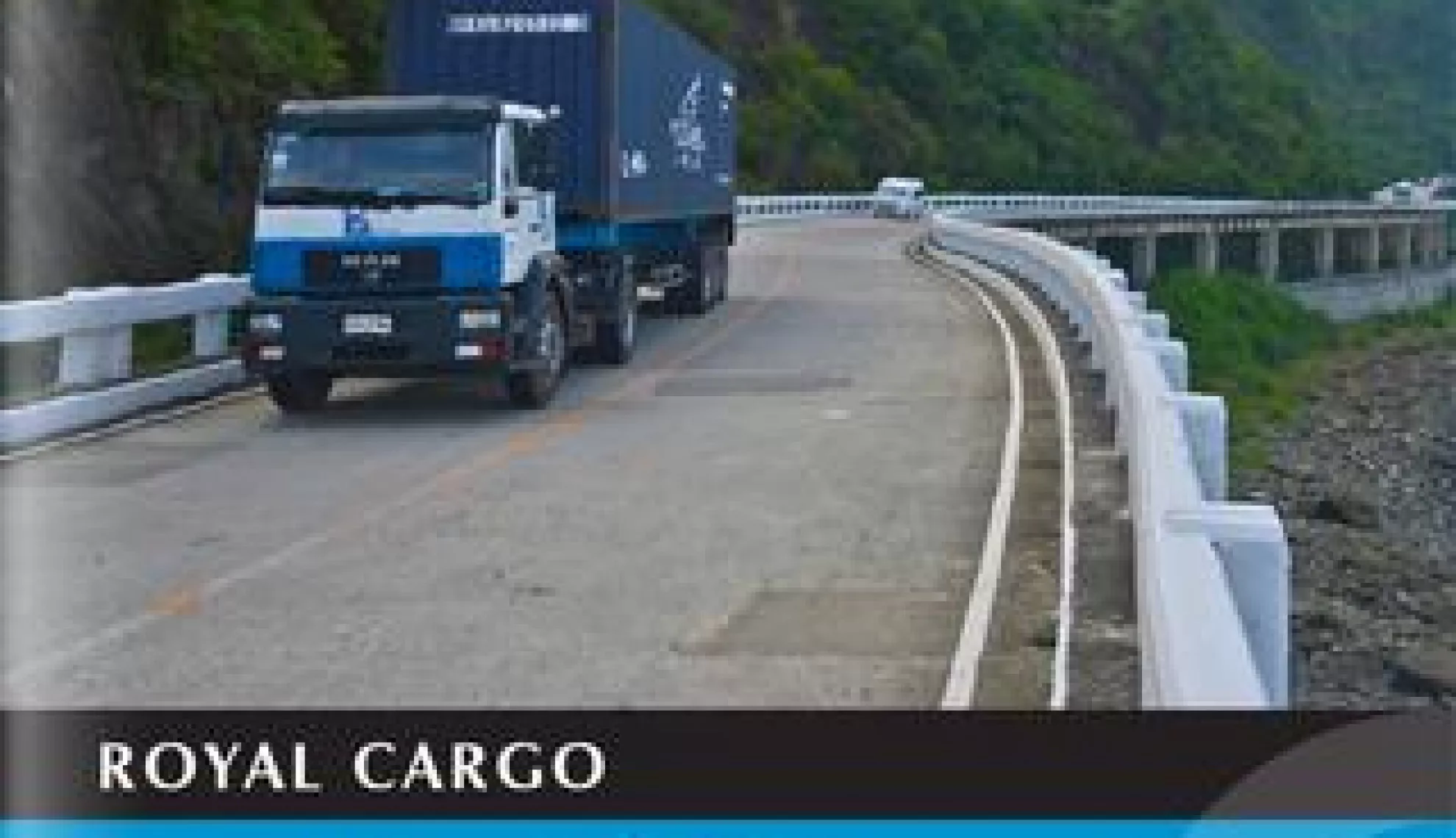 Unlimited Cargo Horizons
Writer: Emily Jarvis
Project Manager: Tom Cullum
Royal Cargo has spent decades establishing a solid foundation and strong value proposition, in order to build a global network of companies and trusted agents and become recognised as a total solutions provider for cargo transportation and handling.
For 37 years, the Company has demonstrated its ability to capitalise on industry trends and leverage the growth gained to strategically branch-out into new markets across the globe; including Germany, the UK, Singapore, Hong Kong, Vietnam, Cambodia, China, Palau, Guam and the US.
Thanks to an economic boom in the Philippines in the early 90s, dictating an influx in demand for infrastructure projects, Royal Cargo has now shifted its focus to strengthening its vast operations and further improving core technologies; particularly investing in a cloud-based cargo solution, CargoWiseOne (CW1), to improve the process and service efficiencies offered to its clients.
With 10 global offices in addition to its headquarters in the Philippines, the Company is proud to have developed its own network of more than 350 partners and agents in more than 100 countries.
"Annual revenue growth figures for the past three financial years stand at an impressive 42 percent, with a gross margin of 43 percent and net income of 45 percent. Partially a result of the major contracts we won in our project transportation business – but also our investments in technology – this further reinforces our long-term stance in the global logistics sector," Royal Cargo President and Chief Executive Office (CEO), Elmer Sarmiento details.
ASEAN integration
In recent years, the Philippines has gained the status of an emerging economy, with higher employment levels, low inflation and rising remittances from Filipino overseas workers just some of the elements spurring growth.
Sarmiento further explains: "Considered the world's largest centre for business process outsourcing, the Philippine economy is driven by the needs of the country, insular consumption and the consequent construction boom, especially in mass housing. We are seeing explosive growth in cities outside of the Metro Manila and there is a resurgence of interest from Japanese companies who are looking to relocate their manufacturing plants from China to the Philippines."
These wider industry and economic performance indicators are affecting Royal Cargo's business in ASEAN in an extremely positive way, resulting in investment into regional expansion and the opening of a new branch in Singapore.
"Further integration of the Philippines into the ASEAN region has resulted in the country gaining its status as a major hub for trade," Sarmiento highlights. "However, this has placed increased pressure on the ports, and the port congestion experienced in Manila last year has put a dampener on attracting increased trade. However, I am confident this challenge will be overcome and we as a Company have positioned our agents to cater for the expected increase in inter-ASEAN trade," he adds.
In order to capitalise on these regional trade prospects, the Company is expanding its cold storage offering, from 9,000 to 17,000 pallet positions in an investment worth US$ 18 million. "We remain focused on our newly signed project contracts and developing the branches we have in Visayas and Mindanao into self-sustained locations capable of generating their own revenues. This involves ensuring that we have highly technical and skilled workers in position across the region," the CEO explains.
CargoWiseOne
Technology plays a very important role in Royal Cargo's commitment to provide the necessary tools to optimise productivity and keep up with the demands of the global market.
"Ultimately, these investments in IT are there to benefit the customer and allow us to respond faster to their needs. So we also utilise technology to support our internal business systems, communications and data exchanges with our customers and partners," Sarmiento summarises.
After years of research and significant investment, Royal Cargo became an early industry adopter of cloud computing, and has recently started to implement its CW1 cloud-based end-to-end solution; targeting the integration of all of the Company's local branches, global operations, customers and partner agents across the world. "The software is designed to streamline our processes and increase the efficiency, visibility and profitability of our operations. It also amplifies our capability to provide the best possible service to all of our clients," says Sarmiento.
Once data is added to CW1, the information is instantly accessible across Royal Cargo's worldwide operations. All data and information is hosted in three data centres across the Asian continent and is stored in the cloud, with remote access 24-seven. "The system simplifies the complex and repetitive workflow of the logistics operation and in turn, reduces the margin of error," he adds.
In recent months, the Company has migrated its email communication system into CW1 by working together with Microsoft. "This is to ensure that we achieve the best workflow levels possible, in the most reliable and secure environment to provide a more streamlined service to our valued customers and stay ahead of the competition.
"Moreover, other internal documents are integrated within our cloud system including those relating to accounting, along with an ecommerce solution that allows us to better manage our sales and customer relationship management (CRM) services," the CEO highlights.
Mobile technology
Further enhancing its invested interest in the best solutions for its customers, Royal Cargo has utilised mobile technology in order to provide customers with an additional visibility tool that enables them to track and trace their shipments via a smartphone application. "It is important that we keep up with our customers' digital lifestyle, therefore we equip our delivery personnel with smartphones so they can capture and submit critical information including actual date, time and location of where their shipment was delivered, e-signature of the consignee, plus a real-time photo taken when the shipment was received," says Sarmiento.
By continuing to find ways to improve internal and external policies and processes, Royal Cargo has been able to sustain momentum in a growing global logistics market. The Company's CEO puts such strong growth down to "Royal Cargo's aggressiveness, full management support and seamless execution".
He concludes: "With a continuous improvement plan revolving around the continuous economic growth of the Philippines and ASEAN region and its presence on the world stage, we will continue to look closely at future opportunities we can take advantage of in the technology space in order to maintain the best efficiencies possible."
VIEW Royal Cargo BROCHURE