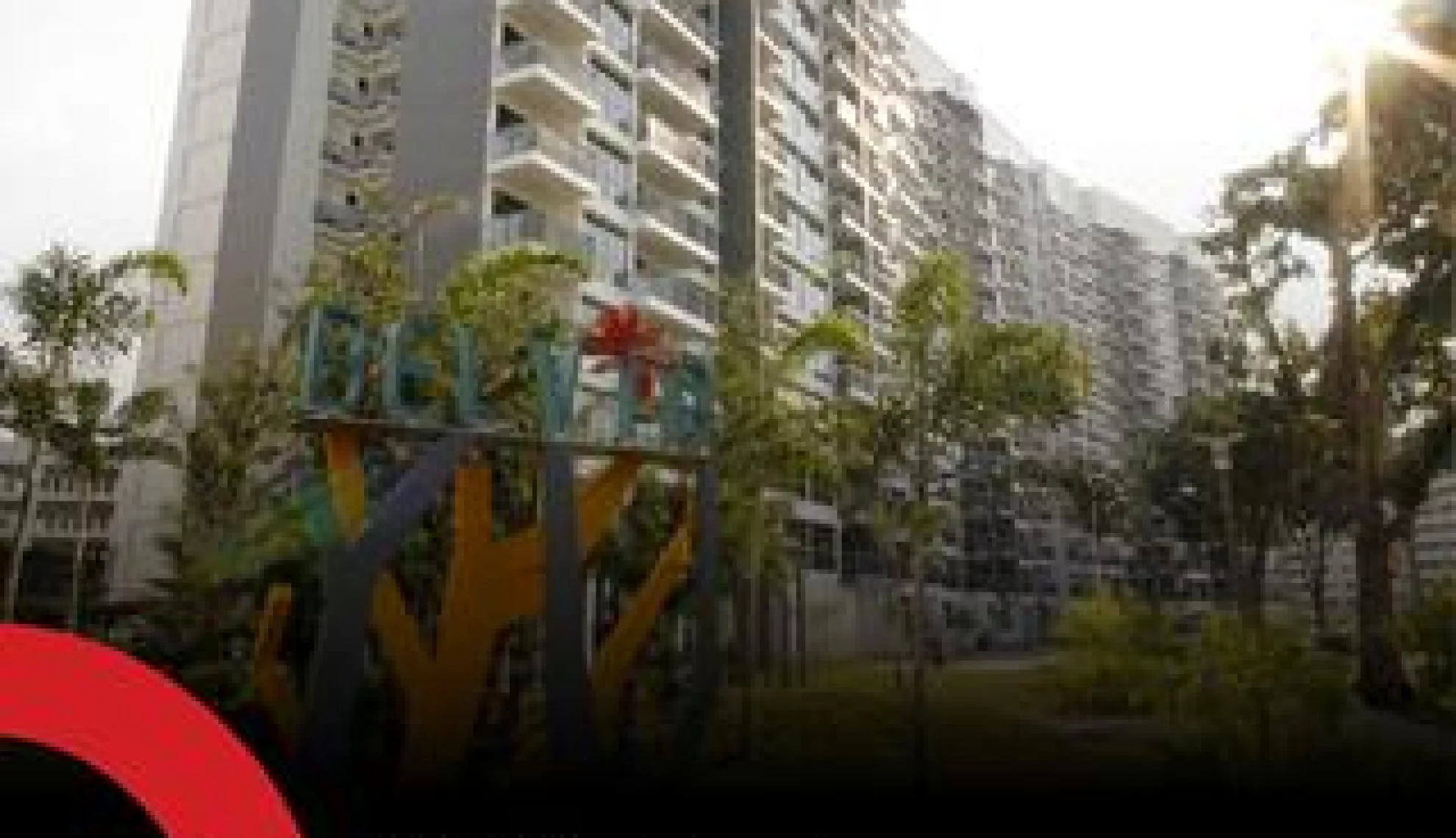 Making Dream Houses their Pride
Chip Eng Seng has expanded its range of services and operational markets from the private sector to public housing, becoming one of Singapore's leading construction companies in the process
Writer Matthew Staff
Project Manager Ben Wigger
Chip Eng Seng believes that each small step helps build the foundation for a stronger tomorrow, following Confucius' principle of "the man who moves a mountain begins by carrying away small stones", and has stood by that belief over the past 50 years.
Founded by Executive Chairman, Mr Lim Tiam Seng, the Group started as a humble subcontractor in the 1960s before evolving into the leading property and construction group it is today, with core businesses in areas of property developments, property investments, construction and hospitality across Singapore, Australia and Malaysia.
Through competitive pricing and delivery of superior work quality, Chip Eng Seng scales new heights year-on-year, making its mark in the public housing market following its appointment as the main contractor for its first Housing and Development Board ("HDB") project in 1982.
With the expertise and ability to comply with the HDB's stringent requirements, Chip Eng Seng has since completed many projects, including the award-winning iconic Pinnacle@ Duxton, and can be regarded as one of the leading public housing contractors in Singapore.
In 1999, the Group reached yet another milestone by undergoing a successful listing on the Mainboard of the Singapore Exchange Securities Trading Limited ("SGX-ST"). Today, the Group has a market capitalisation in excess of $500 million, compared to $88 million as of listing date.
Post-listing, the Group made its first foray into the private residential scene by developing landed homes as well as condominiums in Singapore. Subsequently, it joined forces with NTUC Choice Homes, Keppel Land and a few reputable international funds to venture into developing residential projects comprising a mix of private condominiums, executive condominiums and HDB DBSS flats.
Leveraging on the successful launches of these projects, the Group since expanded its development portfolio to include industrial and mixed developments, resulting in the advent of 100 Pasir Panjang, Alexandra Central, Park Hotel Alexandra as well as Nine Residences & Junction Nine. Aside from property developments, the Group has also invested in shophouses, light industrial and office buildings in both Singapore and Australia.
As globalisation continues to gain momentum amongst Singapore companies, the Group keeps pace by expanding geographically into Australia and Malaysia.
Dynamic approach
The ability to anticipate the nation's needs and the desire to build quality homes for our people have been the driving forces behind Chip Eng Seng's interest in entering the property scene.
"We understand that the market is a dynamic one and we have to continually adapt to keep pace with the changes in consumer tastes and preferences," explains the Group's Assistant General Manager, Gam Weng Low. "Notably, the widespread availability of information across internet has created home buyers who are more demanding and savvy in terms of workmanship and materials as compared to the past.
"To adapt to the increasingly demanding and knowledgeable home buyers, we continue to place strong emphasis on the quality and efficiency of our construction processes. In addition, we also make efforts to stay closely engaged with our home buyers by taking their feedback seriously and acting on their demands promptly."
Strategic investments
In terms of investments, the company's portfolio comprised three shophouses and a light industrial building prior to 2013. However, as the company's balance sheet grew, it has expanded in Singapore as well as internationally.
Low continues: "Since then, we have acquired an office building, CES Centre (previously known as San Centre) in Singapore, along with another office building in Melbourne, Australia. "Construction-wise, we have continued to stay active in bidding for public housing projects in the heartland regions as demand for HDB flats is expected to remain robust.
In 2014, as a result of our active tendering for public projects, we were awarded two sizeable HDB contracts amounting to $398 million. This boosted our order book to above the half a billion dollar mark."
Chip Eng Seng has been involved in public housing as a main contractor since the 1980s, building its competencies around the offering, and possessing the necessary knowhow and skillsets to stay ahead of competition in the arena.
Significant projects
Over the years, the Group has launched more than 6,000 dwelling units – individually and jointly with its joint venture partners – under its Property Development arm. Signature development projects include Bishan Loft, Grandeur 8, The Parc, The Suites@ Central, Grange Infinite, CityVista, Junction Nine & Nine Residences, Alexandra Central, 100 PP, Belvia, Belysa, Privé and My Manhattan.
"Later this year, we expect the completion of the retail component – known as Alexandra Central of our first mixed commercial and hotel development project," Low adds. "The hospitality component, comprising a 442-room hotel to be known as Park Hotel Alexandra, will be up and running in mid-2015. The operation of this hotel will mark the Group's first foray into the hospitality business."
Under the Construction division, Chip Eng Seng has been awarded HDB projects worth $888 million in the past three years, as well as being the main contractor engaged by the HDB to build Singapore's tallest public housing project in Tanjong Pagar.
The 50-storey high public housing development, known as Pinnacle@ Duxton, is also currently the most iconic building in the downtown Tanjong Pagar precinct.
Close relationships
Being a main contractor for more than 30 years, the company has built a core construction team that is familiar with Singapore's local construction methodology as well as the industry's rules and regulations.
Honed by years of experience in the industry, the team is also capable of managing various sub-contractors and suppliers on a day-to-day basis. Some of these sub-contractors and suppliers have been working with Chip Eng Seng for more than 20 years and the good rapport has enabled the business to manage each project's overall execution risk well and complete the construction within the contractual period agreed with customers.
Low explains: "In addition, to enhance our competitive advantages in the construction arena, we have built up civil engineering capabilities and established an in-house structural and architectural team. We have also set up a prefabrication factory in Singapore & Malaysia to supply precast components to our own and external projects."
Health and safety
In 2014, Chip Eng Seng's public and private construction arms, Chip Eng Seng Contractors (1988) Pte Ltd and CES Engineering & Construction Pte Ltd respectively, were named Green and Gracious Builders by the Building and Construction Authority ("BCA"), a recognition which is indicative of the company's dedication to health and safety initiatives.
"Aside from that, three of our projects, comprising Hougang N9C17, Bukit Batok N1C13 & N2C23 and My Manhattan, also obtained the WSH Sharp Award (Commendation Award)," Low explains. "We also garnered a Certificate of Merit in the HDB Construction Safety Award 2014 for our project, Hougang N9C12 during the year.
"To top it off, our works at Bukit Batok N1C13 and Tampines N4C27 also bagged the Group Silver and Bronze awards respectively in the Safety and Work Innovation Awards 2014 organized by the Singapore Contractors Association Ltd."
Expansion plans
The past two years have been great for Chip Eng Seng, seeing huge success in the launch of its mixed residential and commercial development known as Junction Nine & Nine Residences, seling more than 80 percent of the launched units.
In line with expansion plans, the Group also managed to increase its property portfolio following the acquisition of two new office buildings in Singapore and Melbourne. In turn, the rental income from these properties has increased recurrent income flows, providing additional income support to the Company.
"With the increasingly challenging property landscape, we plan to adopt a cautious approach towards expanding our land bank in the coming year," Low says. "Our focus for 2015 would be to obtain planning approvals for ongoing developments and work on marketing efforts for our upcoming projects."
Within Singapore, the Group plans to launch its Fernvale project, a joint venture with two other Singapore-listed companies, in mid-2015. This is a large residential development comprising approximately 1,400 dwelling units.
In addition, the company also aims to re-launch freehold residential development, Fulcrum, during the year.
"Overseas, we plan to launch our first suburban development project in Melbourne, Australia, known as Williamson Estate in 2015," Low concludes. "The development will feature 105 townhouses and 72 apartments.
"In terms of property investments, we plan to continue our search for commercial buildings with both attractive rental yields and redevelopment potential."
VIEW Chip Eng Seng BROCHURE