The City of Melton is a significant hub for development and commercial and industrial investment. We speak to members of the region's local government about its Investment Attraction Strategy aimed at raising liveability, jobs and potential across Melton City.
GUIDING GROWTH IN MELBOURNE'S OUTER WEST
At a time moulded by the collective global trauma of the COVID-19 pandemic, Melton City Council reached well beyond the essential, pitching a strategic plan to deliver a place where residents can thrive and where the economy can recover.
With the arrival of COVID-19, many cities across Australia entered lockdown and restrictions to services, activities and centres resulted in social isolation for many people in various communities. As such, local governments had to respond by adjusting how they provided services and adapting to deliver them virtually or personally, as well as supporting the supply of food, housing and welfare of people in urban and rural areas.
Based in Victoria, the City of Melton is one of the fastest growing local government areas in Australia, located on Melbourne's western rural–urban fringe.
While responding to the immediate community needs presented by the pandemic, Melton City Council was also anticipating post-COVID-19 economic recovery.
The council launched its Investment Attraction Strategy, demonstrating how to create 120,000 jobs by 2050 and position the city as a state significant economic hub that could soon return AUD19 billion to the economy each year.
"We have very close connections with the community that we are responsible for," begins Laura-Jo Mellan, General Manager, Corporate Services at the organisation. "We experienced quite significant lockdowns that led to many changes to the services and activities that we usually deliver with, or on behalf of, the community.
"Community programmes, family services, library activities and access to sport and recreation are all things that we have had to adjust. But the biggest impact that we have had to deal with is helping people adapt to social isolation and the economic impacts created by COVID-19, and this has really resulted in significant deterioration for some people in our community."
"At the same time, with 73 percent of the local workforce already leaving the area each day for work, we recognised the need to create more local jobs, respond to unprecedented residential growth, and address the challenge of post-COVID-19 economic recovery," adds Luke Shannon, General Manager of Planning and Development at Melton City Council.
"In the midst of the pandemic we continued to advocate for the long-term needs of the community. We launched a strategy focused on partnering with the state and federal governments to fast-track much-needed infrastructure investment – projects that will create thousands of jobs for Melbourne's outer west.
Melton City Council provides services, programmes and infrastructure to residents within the City of Melton. This includes building sports stadiums and playgrounds, constructing and maintaining local roads and paths, running children's activities, providing health and wellbeing programmes, delivering maternal and child health services, planning and building services, environmental services, waste collection, arts initiatives, business support, library services, support services, animal management and more. The council also advocates to other levels of government to fund high-value projects, including those listed in its Investment Attraction Strategy.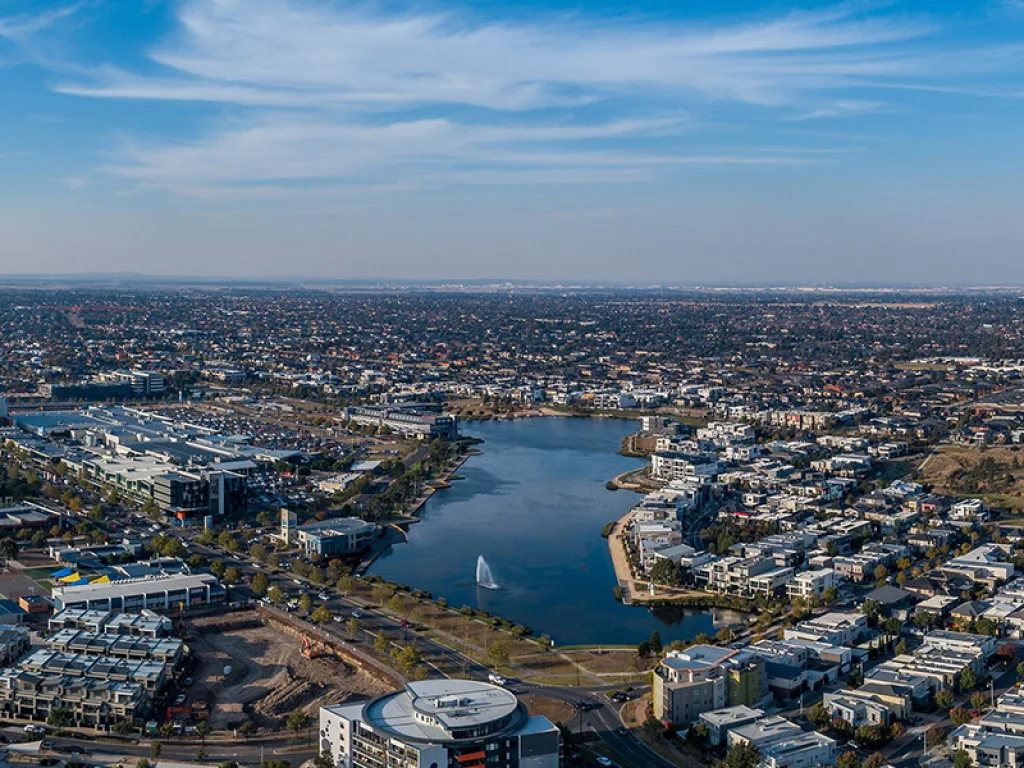 OVERCOMING COVID-19
For the City of Melton, the pandemic has affected many throughout the community. With 11 percent of the population working in the areas of communal and personal services, the virus presented a threat to the active, social susceptibility of people in the area.
The City of Melton also saw a rise in unemployment due to less than 28 percent of the population being able to work from home, and more than one in 10 being unemployed or claiming JobSeeker's allowance.
"But this kind of challenge has also led to a lot of innovation, not just from the council but also from the community members that we work with," continues Mellan. "Where possible, we delivered programmes online and some of this continues today: library services, citizenship ceremonies, council meetings, maternal health consultations, new parent groups, learning and wellbeing including exercise and cooking, case management for family services and more. A great example is the organisation of CommuKnitty Crafters, a programme where we get together online with senior citizens to participate in crafting activities.
"So, from this period a really strong sense of community developed, and I think that's a similar story to many other local governments around the country and the world. Now there is a period of reactivation to help people thrive and help recover businesses in the wake of lockdowns."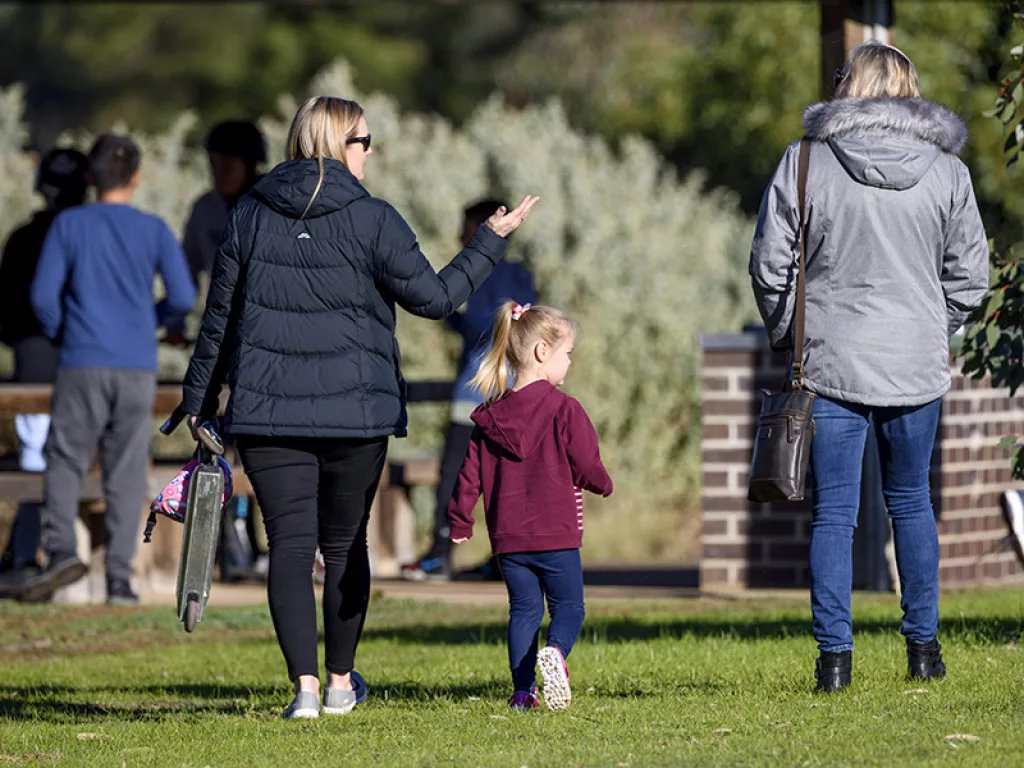 ACTION PLAN
In line with this post-lockdown reactivation, Melton City Council launched an Investment Attraction Strategy with its sights set on the development of the job front within Victoria.
"We have an investment strategy to increase the usability of available land in the western region and Melbourne generally, and the target is in essence to secure around 120,000 jobs to ensure that we have local job opportunities for our residents. Fulfilling this plan will also generate a $19 billion annual contribution to the Victorian economy by 2051," explains Shannon.
"This relies on financial investment from the state and federal governments and is an outstanding opportunity for us to build an incredibly liveable city with a diversity of jobs and stronger economy, a place where people can work close to home and spend more time with their families."
To secure these opportunities in the region, the council is advocating for multiple investments that will contribute to the future Victorian economy. These include commitments from the state and federal governments to fund transformational projects like the Western Intermodal Freight Terminal (WIFT), the Outer Metropolitan Ring (OMR) and the new Melton Hospital.
Each of these are vitally important to Melbourne's outer west and connected regional centres, to provide a diverse range of quality jobs and leverage commercial investment attraction for long-term economic prosperity.
"It will attract commercial investment that will drive high-value, high-income employment opportunities," Shannon elaborates.
"It's about creating greater liveability in the suburbs, and it's also about Melbourne's outer west being a major player in the state's economy. It's important that the State and Federal governments act now on these key transformational projects. Our strategy clearly shows how this sort of infrastructure will unlock the local economy, attract commercial investment and provide desperately needed jobs."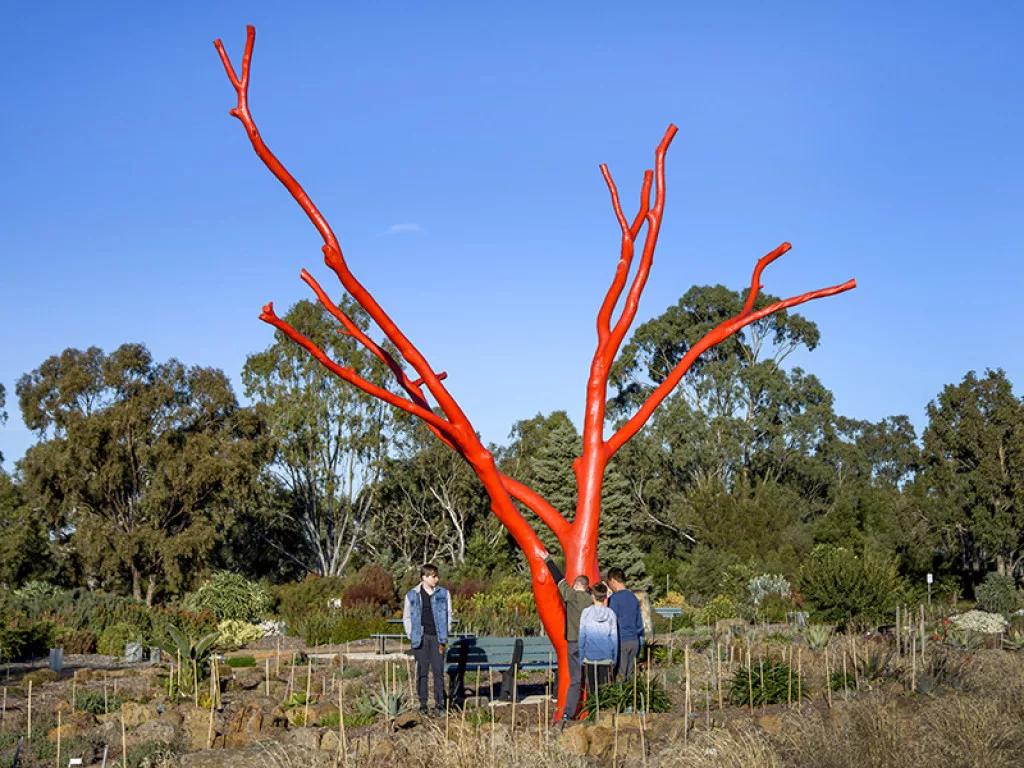 INTERCONNECTING MELTON CITY
The WIFT, together with the OMR, will create 2,000 direct jobs and influence another 39,000 jobs.
The OMR is a 70-kilometre-long high-speed transport link that will provide a road and rail corridor connection from Inland Rail to residential growth areas, including those in the City of Melton.
"The OMR is critical to connecting the WIFT with key freight transport hubs such as Melbourne Airport, Avalon Airport, the Port of Geelong and regional centres, as well as completing the Melbourne component of Commonwealth Inland Rail," Mellan explains.
"Bringing forward the OMR will create a range of high-value employment opportunities in sectors such as manufacturing, supply chain and logistics, and professional and technical services in the outer west. It provides accessibility to jobs and education via a much-needed rail and road connection, unlocking commercial investment along the entire corridor."
The location for the WIFT boasts proximity to around 50 percent of existing freight customers, which makes it perfectly positioned to meet freight demand, increase productivityand boost regional employment.
"In 2021, the federal government committed $2 billion towards building an Intermodal Freight Terminal in Melbourne without the identification of a preferred location. Melton City Council is requesting the Federal and State governments to commit to building this facility in the west in the City of Melton. The WIFT is the preferred location by industry and the Victorian State Government and we now need the federal government to commit the funding towards it."
The WIFT can provide capacity for double-stacked 1,800 metre freight trains not available elsewhere in Victoria, reducing congestion, increasing productivity and efficiency, and connecting the Port of Melbourne with the Inland Rail Project, to enable further commercial investment and increased productivity in the area.
"Building a public hospital in Melton will improve the health outcomes and quality of life for one of Australia's fastest-growing municipalities"

Laura-Jo Mellan, General Manager Corporate Services, Melton City Council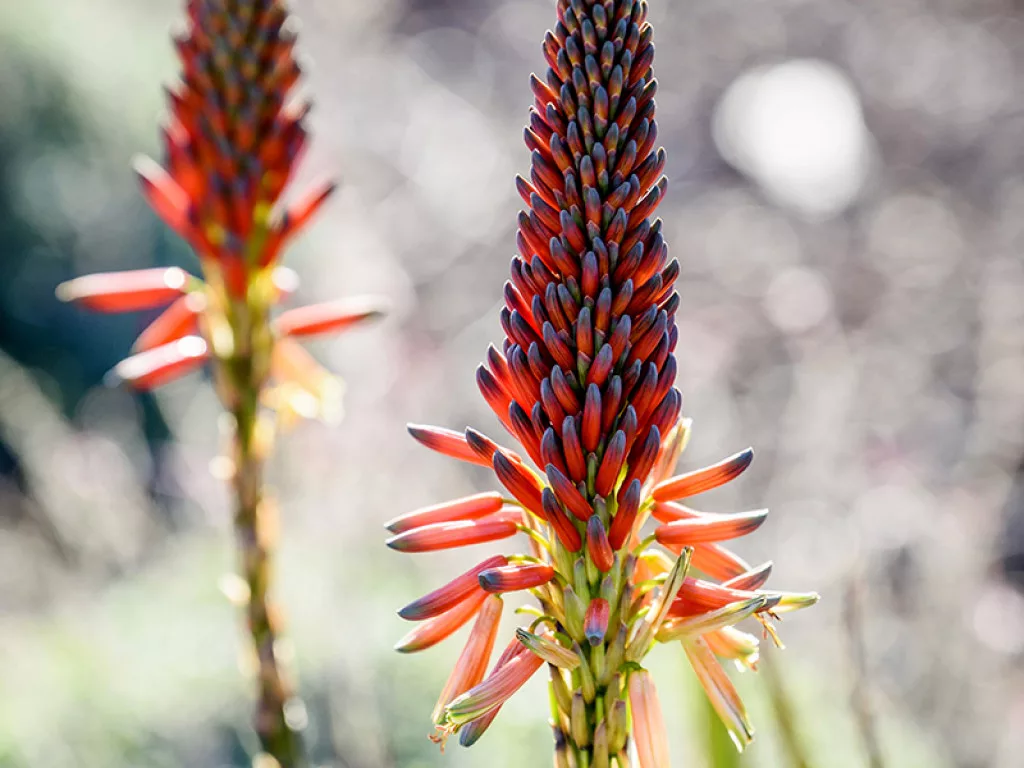 HEALTHCARE COMMITMENT
Planning for the new Melton Hospital is now underway following significant advocacy by the council and community.
"The state government has committed to early planning and works, and completed the land acquisition in 2021," Shannon continues. "However, we are still seeking a funding commitment for the full construction and a commitment for construction to begin this year.
"Building a public hospital in Melton will improve the health outcomes and quality of life for one of Australia's fastest-growing municipalities and reduce the pressure on other western hospitals which have been particularly strained since the COVID-19 pandemic.
"The hospital will be a trigger for local jobs and investment and a catalyst for a major health precinct which offers both public and private hospital services. The hospital will also be a trigger for investment by universities and other research organisations. The addition of these health services will create a major health and employment hub for the outer west."
Melton Hospital will provide residents with access to new employment opportunities in the health and allied services sectors. In the longer term, young people will have new and varied opportunities to learn and work close to home.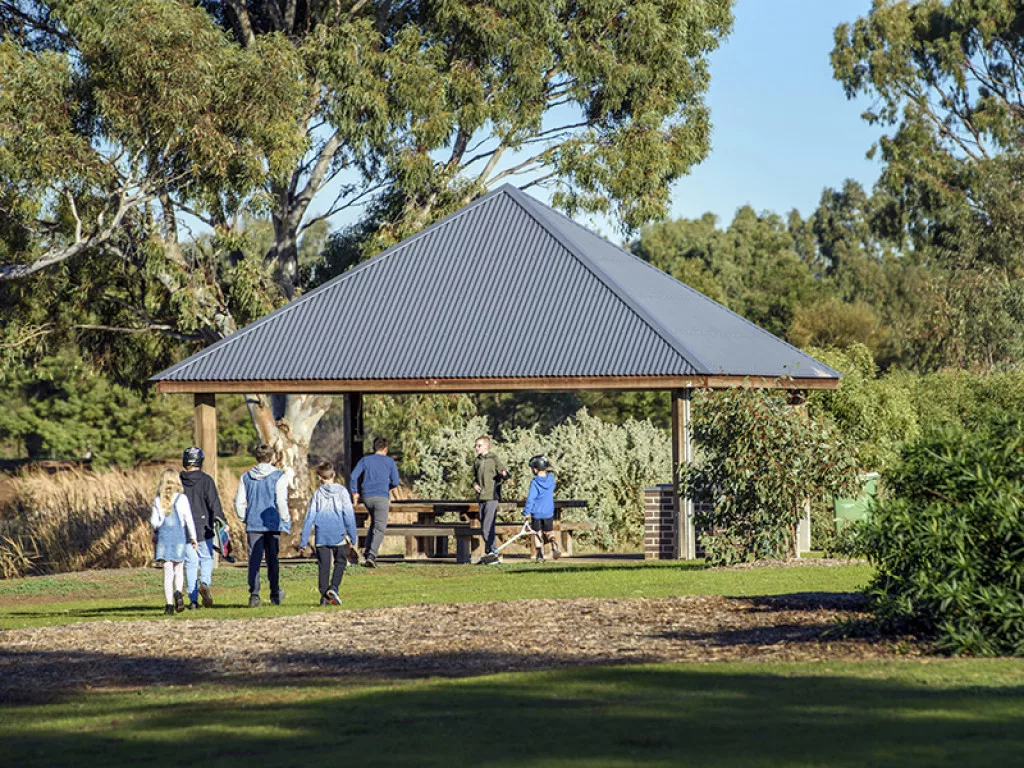 SUPPORTING STAFF
Melton City Council has grown by 14 percent in the past five years, to 750 staff, with a further projected growth of eight percent over the next five years. In light of this growth, it is key for the organisation to maintain focus on the health and wellbeing of its employees, as well as recognise their dedication and achievements.
Melton City Council offers staff an exciting opportunity to help shape one of Australia's fastest growing areas.
The organisation rewards and celebrates exemplary performance, teamwork and innovation, and offers its employees multiple training and development opportunities, including a mentoring programme and culture and diversity awareness training.
It's also committed to developing actions to support the health and wellbeing, including mental health awareness, and social connection in the workplace.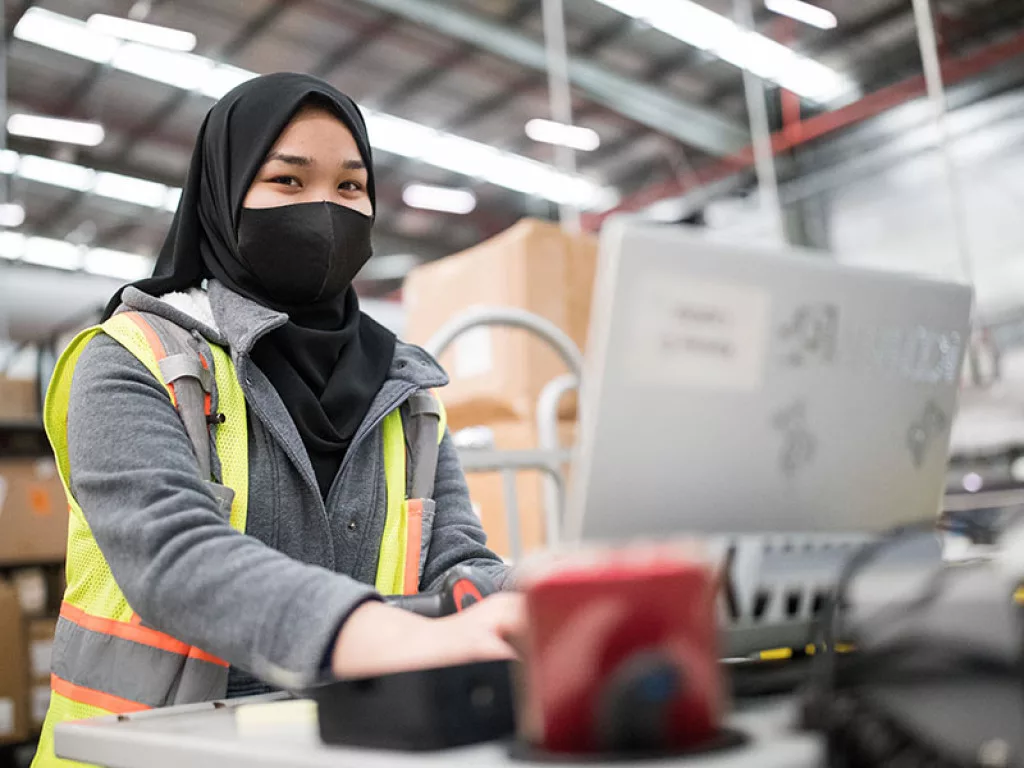 2022 AND BEYOND
During the course of this year, federal and state elections will be held, and this represents an opportunity for these levels of government to make exciting commitments in a significant growth area.
"We've done the groundwork with our Investment Attraction Strategy and shown that there's an incredible opportunity to provide economic recovery and jobs growth by investing in our area," Mellan adds. "We suspect that following these two elections. there will be a period of austerity in spending by the State and Federal governments given the impact on expenditure during COVID-19.
"As a result, it is important that significant growth areas like the City of Melton are provided with the opportunity to be economically resilient, by unlocking the great commercial investment that will create long term, ongoing employment opportunities, improve the lives of people in the region, and return billions of dollars to the Australian economy."