No complicated bundles or packages, just peace of mind and the best deals. Farid Yunus, CEO, tells us how redONE is simplifying mobile services in Malaysia.
BACK TO BASICS
After 10 years of being in business, mobile services have gradually become more complicated, so one of our key objectives is to simplify our propositions and bring redONE back to basics once again."
A customer-centric model that delivers mobile services in the most simple and practical manner possible is what truly matters to redONE and CEO, Farid Yunus.
redONE is proudly known for being the first Mobile Virtual Network Operator (MVNO) to provide mobile postpaid services, by using the fast and reliable five-star network infrastructure of Celcom Axiata (Celcom), the oldest mobile telecommunications provider in Malaysia.
The company still has the lowest monthly postpaid plans in the market, which it has made more affordable and accessible to larger sections of the populace than typical postpaid services.
On the one hand, running a postpaid mobile business enables redONE to upsell additional services such as bundled phone plans and upgrades; on the other, it does mean having to manage billings, collections and bad debt.
"We are proud that we have been able to thrive for nearly a decade now. In fact, one other MVNO here in Malaysia is soon launching their own postpaid services; they say that imitation is the sincerest form of flattery, so yes, we are flattered!" Farid says.
Almost all other MVNOs in the region are prepaid operators who collect payments up front to help with their cash flow. Today, redONE no longer solely offers postpaid plans, but also prepaid, introduced in 2019 as it aspires to cater to everyone from all walks of life.
"We began as a postpaid service provider targeting SMEs, before introducing prepaid plans a few years ago. Our focus is still on postpaid, but with our base of 1.2 million subscribers remaining quite flat, we are looking to spur further growth through our prepaid offerings.
"The masses in this part of the world are very price sensitive, and prepaid remains the preferred method of paying for mobile access. As a postpaid provider, however, we have a billing relationship with our customers as they must interact with us and pay their bill at least once a month," explains Farid.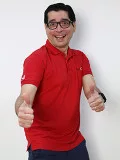 "One of our key objectives is to simplify our propositions and bring redONE back to basics once again"

Farid Yunus, CEO, redONE
SIMPLIFIED SERVICES
redONE was established in 2012 at a time when Malaysia was already burdened with complex mobile services, from peak and non-peak voice rates to data bundles that could only be used at certain times of the day.
In response, redONE has introduced simplified services over the years such as unlimited free calls between its users and a flat rate to all other local networks, at a budget-friendly price of only RM8 per month.
"It is certainly a very dynamic industry, where we need to be agile and be able to respond to competitors' actions as quickly as possible," Farid notes.
As redONE has reacted to competitors, it has also launched some increasingly intricate new services, something the company is looking to move away from as it returns back to the basics of mobile networking.
"We have launched new plans and bundles that are not so 'basic' anymore. We are also somewhat constrained by our network provider, Celcom, who approve any new tariffs or plans that we want to launch," explains Farid.
"It means that what sometimes starts out as a simple idea ends up being a three-headed beast. We try to keep our mobile plans simple and with no fine print, as part of our mission to help customers save money."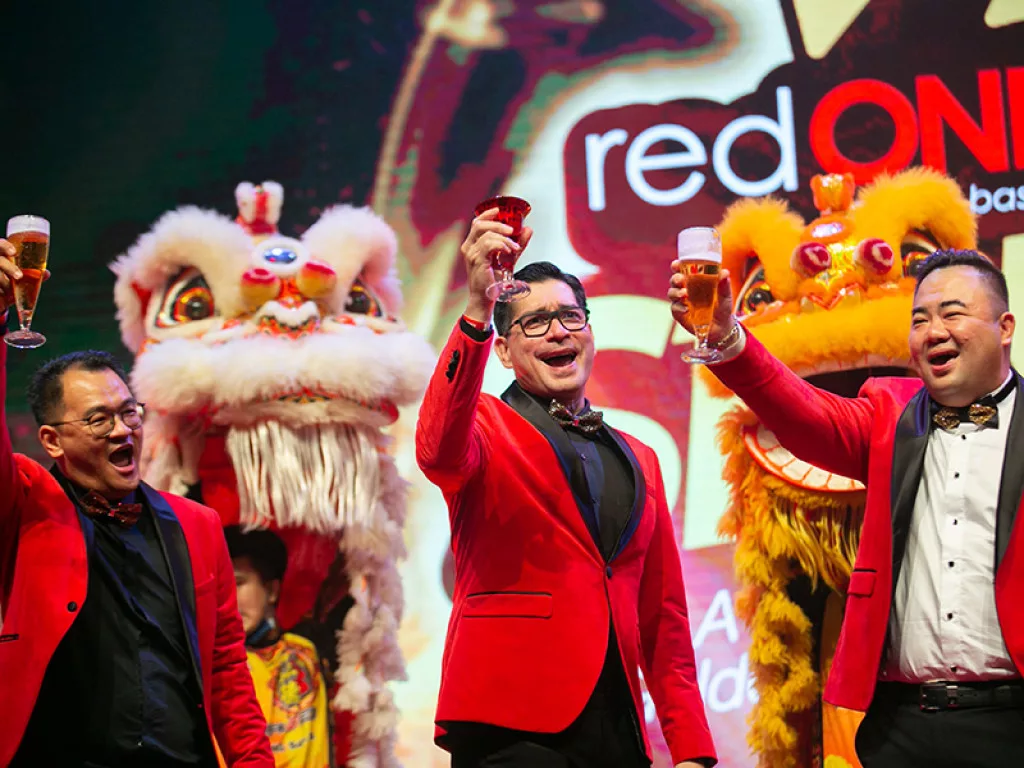 AGAINST THE ESTABLISHED MODEL
Aside from having the most affordable postpaid plan on the market, there are a number of things that make redONE a stand-out MVNO.
A typical postpaid dealer or agent will be paid a one-off commission from the operator for each customer they sign up, sometimes spread over the course of three to four months to ensure that the customer is genuine.
redONE has reversed this formula by paying less upfront to dealers, referred to internally as 'partners', but allowing them to earn a percentage of the customer's bill as a recurring commission in perpetuity, or for as long as they continue to pay.
"This greatly reduces fraud, increases bill payment, and it gives agents a sense of customer ownership. During the COVID-19 pandemic lockdowns when new sign-ups were difficult to obtain, our dealers continued to receive this passive income," Farid tells us.
Anyone can become a redONE postpaid agent, which goes against the established postpaid model for dealers to have a physical premise renovated to the telco's specifications, usually in a mall or a high street, which requires a high initial outlay.
The company was also the first provider in Malaysia to go completely paperless by allowing anyone with a smartphone to register a SIM card, a far less laborious method than the multitude of paper forms competitors continue to impose on their new postpaid customers.
"We were also the first to introduce an e-wallet, rather than dealers depositing the cash collected from customers every week to their telco which causes problems when reconciling billings against receivables and other cash-in-transit issues," shares Farid.
"By pre-funding their e-wallet, when they receive cash from the customer, we simply deduct the exact amount. Commissions are also paid into their e-wallets, which the dealers can cash out to their bank account if they wish."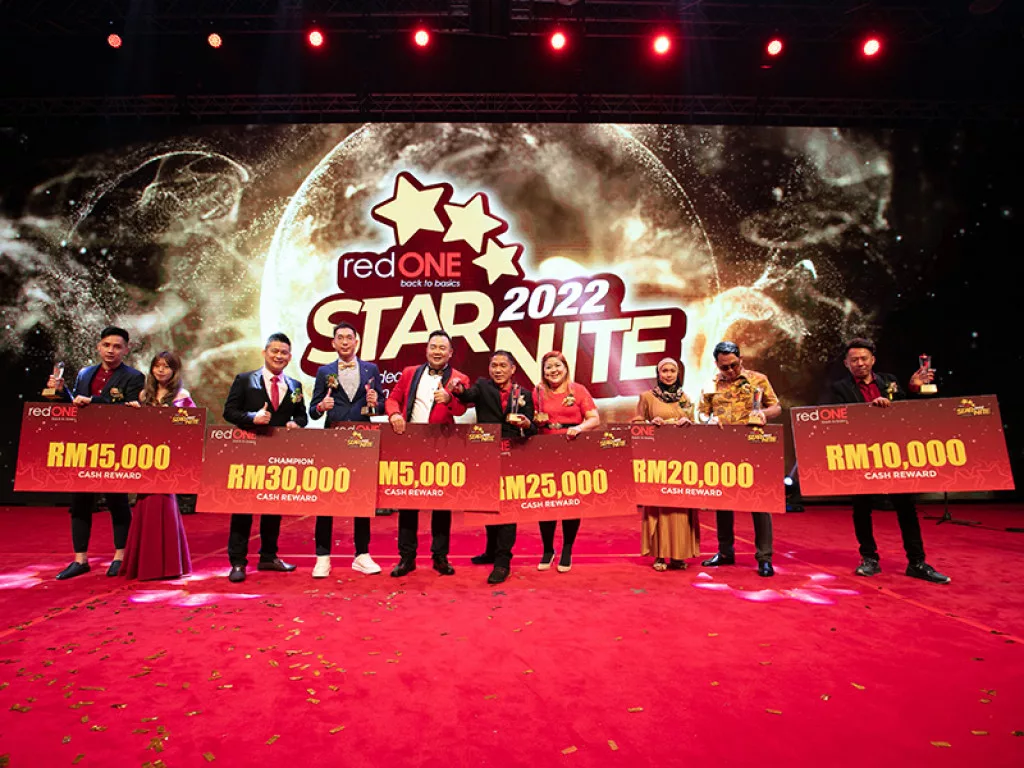 REGIONAL EXPANSION
redONE's vision is for customers to be able to travel anywhere in the ASEAN (Association of Southeast Asian Nations) region without roaming charges.
This concept was first expanded into neighbouring Thailand and Singapore, which also have the highest number of people travelling back and forth to Malaysia.
"At present, our Singaporean customers can use their data allowances in Malaysia without any additional charges, and we are working on extending this benefit to cover all three countries," Farid reveals.
"Our next countries of focus will be our remaining neighbours, Indonesia and the Philippines. The only thing slowing us down is resources; launching a new MVNO in a foreign country can take years of courting and negotiations with local telcos. It also takes time to integrate our own billing and CRM platforms into the local telcos."
Underneath the newly restructured redONE Holdings umbrella, the company operates as redONE International in Thailand and Singapore, complementing redONE Malaysia, redCONTACT, an in-house call centre that also supports overseas operations, and redON Digital, which manages all non-telco services.
These include reselling medical and car insurance, credit cards, phone and device protection, and money lending. redONE recently received regulatory approval to perform online money lending, and is now developing a credit scoring platform to offer microloans to its entire customer base. From around seven percent last year, the company intends to increase its revenue from non-telco services to 20 percent within the next two years.
"We are pursuing a public listing for redONE Holdings, and the funds raised will be used to spur our overseas operations, underwrite our money lending business, upgrade our back-end systems for the new digital era, and enable seamless services across multiple countries," outlines Farid.
NETWORK ACCESS
On the supply side, redONE's biggest dependency is on its network providers. What it means is that if Celcom, NT (Thailand) or StarHub (Singapore) have a network outage, there is very little redONE can do about it other than placate and recompense affected customers.
"Access to their networks, and how much the providers charge us, is the most important thing in our business.
"Second-most important are our dealers. Yes, we could just do everything online, but if a redONE agent explains to someone how we can save them money, they would be far more likely to try us out," Farid says.
A top priority for 2022, meanwhile, is to make the Singapore subsidiary profitable, having been in business for almost three years but yet to turn a profit. In Thailand, redONE has also identified the need to accelerate dealer recruitment in order to increase the number of subscribers, whilst it is hoped that the launch of operations in Indonesia will provide a boost to the company's profile in the ASEAN region.
As evidenced by redONE's local and regional expansion, there is a clear appetite for its back-to-basics mobile services.