Consort Express Lines owns and operates a fleet of geared, multipurpose vessels and specialises in providing reliable scheduled liner shipping services. We catch up with Thomas Bellamy, COO of the Logistics Division, Steamships Ltd.
A VESSEL FOR CHANGE
As the world's third-largest island country, shipping has naturally occupied a vast portion of the industry in Papua New Guinea (PNG).
Consort Express Lines (Consort) is proud to offer the most extensive shipping network in PNG, delivering routes to 16 major ports scattered across the immensely diverse island nation.
"We are a leading provider of coastal shipping across PNG, owning and operating a fleet of multipurpose vessels. We specialise in providing reliable scheduled liner shipping services," opens Thomas Bellamy, COO of the Logistics Division, Steamships Ltd.
It was Bellamy's past experience of aviation and international shipping in Indonesia, Hong Kong, the Gulf, and Singapore that eventually led him directly to Consort, and since then the company has further consolidated its partner logistics businesses into a single division to provide its customers with more interconnected supply chain solutions.
"It's a very exciting space to be in! In the Logistics Division, we continue to professionalise and make improvements in our core offerings (like containerised liner shipping) but we're also looking to contribute to projects like Papua LNG. A lot of logistics challenges are out there to be solved and we intend to be part of those solutions," he enthuses passionately.
The project to which Bellamy refers, Papua LNG, is a major integrated development that is commercialising PNG's gas resources led by French TotalEnergies.
Consort's services include the ability to carry a wide range of cargo, such as containerised cargo, general cargo, break bulk, refrigerated cargo and project cargo. The company's ever-expanding customer base reflects the diversity of the services that Consort offers, and spans from manufacturers and wholesalers to the resources sector, indicative of the mix of cargoes that can be carried on the geared, multipurpose ships in the fleet.
The Logistics Division, Steamships Ltd consists of Consort Express Lines, Joint Venture Port Services, EastWest Transport and Pacific Towing Marine Services (PacTow).
"Our customers can either deal with those trading entities separately (Consort for shipping, EastWest for trucking, PacTow for harbour towage and marine services, and JV Port Services for stevedoring and heavy equipment hire) or they can approach us as the Logistics Division of Steamships Ltd for a joined-up solution," explains Bellamy.
Our Logistics Division is made up of over 2,000 staff, more than 200 trucking assets, 20 ships and tugs, and a wealth of machinery and manpower spread around the country.
"There are lots of great players in the logistics industry in PNG – we're all pushing each other to improve and that's part of the fun," he says.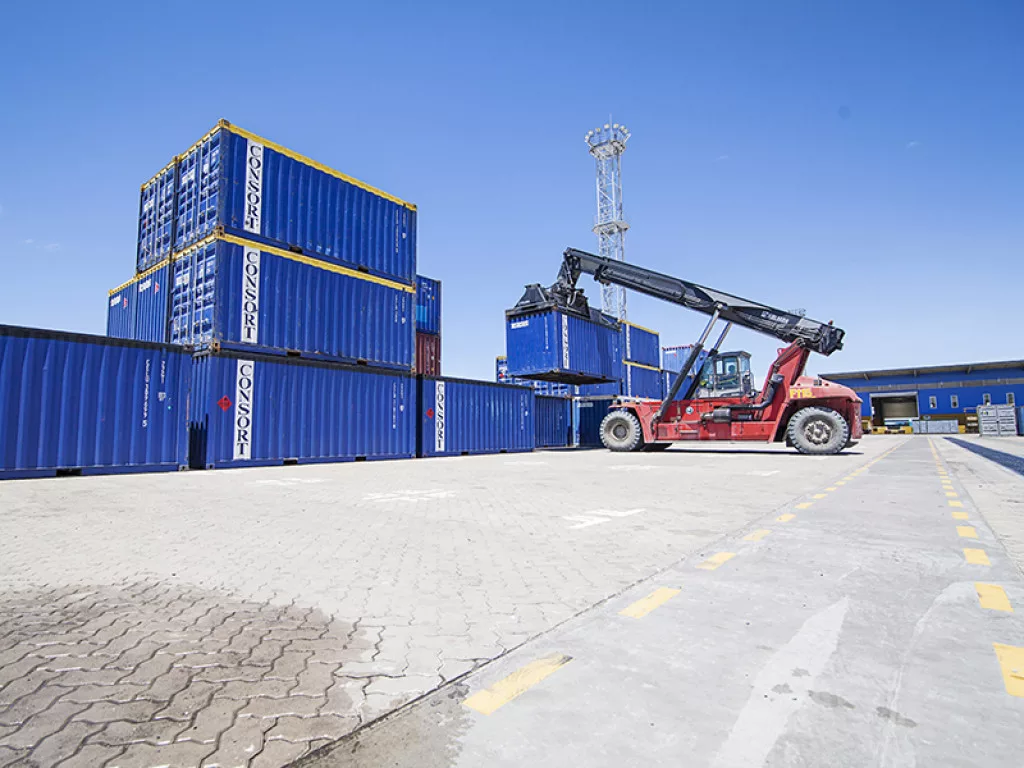 SAFETY ABOVE ALL ELSE
As a company, Consort identifies three main differentiators which provide the building blocks to the success that has been so expertly delivered within such a competitive sector.
Bellamy explains how the first crucial factor above all else, is safety.
"We talk a lot about 'Just Culture' and 'Felt Leadership'. 'Just Culture' is about making sure everyone is set up to succeed safely in the job. I use investigations of incidents and accidents to try and explain this in simple terms to my team."
When one of the Consort team is involved in an incident or accident, the company asks a series of questions that look to understand the root cause, and Consort always asks questions of itself as an organisation and the management team before focusing on the individual.
"Most likely, if someone has been involved in an incident, we as a management team could and should have done more to prevent that from happening," he adds.
'Felt Leadership' concerns Consort's teams across the country – the ships and tugs, trucks and machines, and the promise that the company really means it when it ensures that safety always comes first.
The next key differentiator is the collective company attitude which has been carefully cultivated over many years of vital industry experience.
"We're in the service business so we must give our customers what they need to continue to earn the right to operate. For Consort, as a PNG shipping business, the two biggest components are our schedule reliability and customer service," continues Bellamy.
What therefore differentiates Consort is the commitment to constantly trying to improve in those two areas.
"PNG remains a challenging operating environment for a shipping line for a whole host of reasons, so we don't always manage to keep exactly to our schedule, but we are always striving to satisfy our customers' expectations and where we don't, we try to communicate clearly and early to make their life as easy as possible," he acclaims.
Finally, the other key factor behind Consort's ongoing success can be attributed to its breadth.
"By possessing shipping, stevedoring and trucking on the logistics side of steamships, and hotels and properties in the other divisions, we really can solve most supply chain solutions for customers."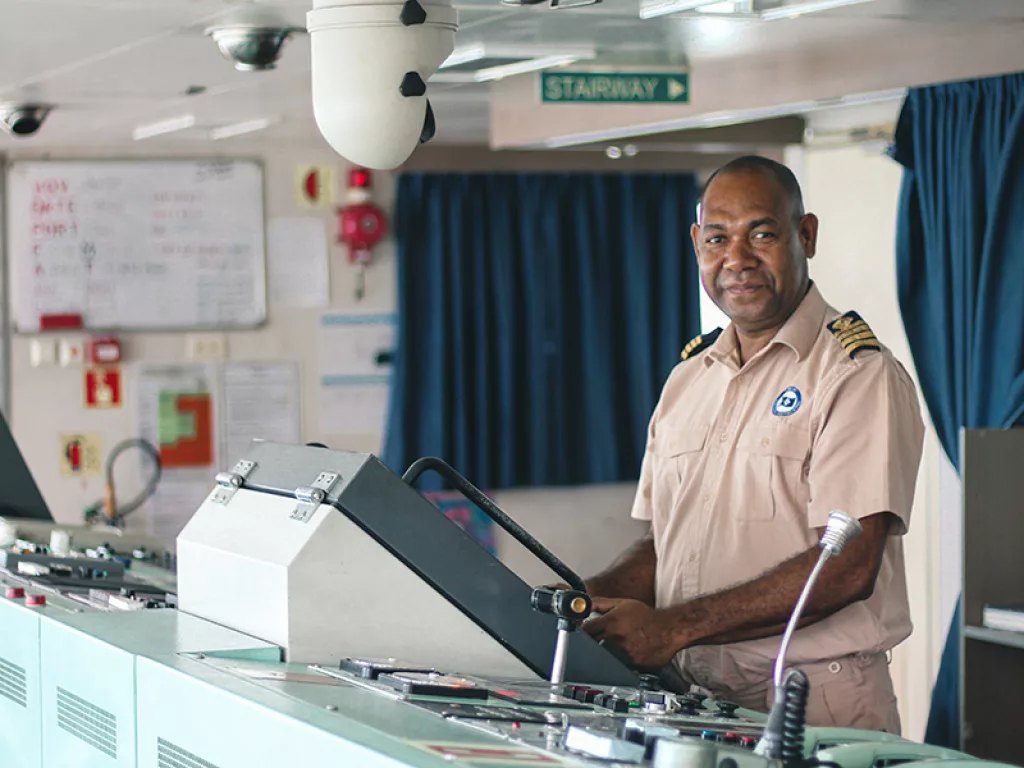 EXPANSION WITHIN THE INDUSTRY
A major operational drive for Consort at present consists of offering its customers a high-quality door-to-door service for containerised cargo, in both shipping and trucking.
"We've been working hard to integrate our operating systems for Consort, JV Port Services and EastWest to make it as easy as possible to book and deal with us. We hope to show our customers that in earnest throughout 2023," details Bellamy.
Consort plans to continue to add new containers and other vessels to its existing fleet and must continue to scale up to keep pace with the growing demand of successful business.
"At Consort, we brought in 1,000 new build containers in 2022 – both the dry and reefer varieties – and we will be doing the same again in 2023," he continues.
As well as these plans for expansion, Consort also brought a new vessel into its liner fleet in 2022, whilst JV Port Services continues to upgrade and add stevedoring and handling equipment in line with demand across the country. EastWest is growing its fleet of 150 trucks by 10 percent a year, and PacTow has upgraded its harbour towage tugs in both Port Moresby and Lae.
As well as being the largest coastal shipping line in the country, Consort is proud to employ over 200 Papua New Guinean seafarers with all-PNG crew members onboard each vessel.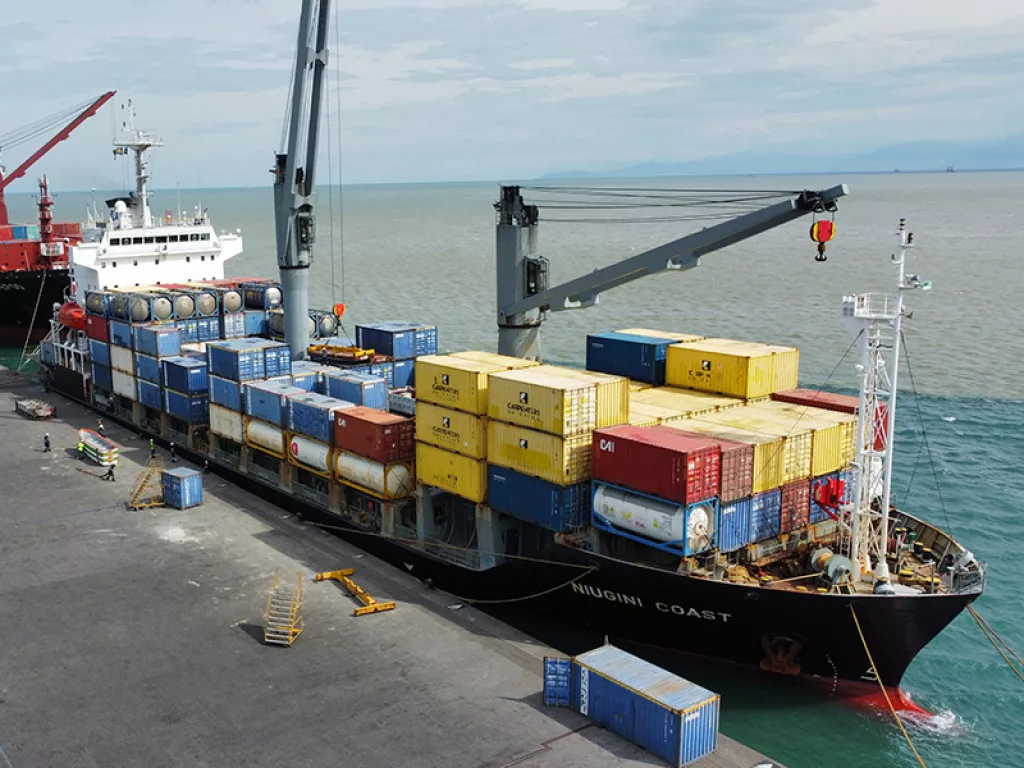 EMPOWERING STAFF AND SUPPLIERS
Key to maintaining success for the company has been the ability to really understand its customers' supply chain process, and then transition into helping them solve their problems.
"There can be regular supply chain issues in PNG, and we don't always get this right, but we're always willing to listen to our customers and looking to improve. We have fantastic partnerships with several of our customers, deep relationships built on trust and shared learnings," shares Bellamy.
One way to tackle these ongoing issues is through the training and empowerment of Consort's staff.
"We aim to give our people clear direction and support them with training and the right tools to do their job well. I feel very proud to work with the team we have in our Logistics Division – we've got some great people," he adds.
It's also a two-way street with the staff at Consort, as it is with the company's customers. It remains imperative that Consort listens to them to help them grow and develop in the ways that have been set out as targets throughout every faction of the business.
Looking ahead, Consort is aiming to grow and enhance its core offerings and wants to be part of a logistics industry that helps make Papua LNG a success for the country.
"Alongside these ambitions, I'd like to increase the number of Papua New Guineans looking to make a career at sea. We're working hard to attract them whilst also working with regulators and educators to make sure those coming into the industry, both male and female, have the best chance to have long and productive careers in shipping," ends Bellamy.