A food processing manufacturer of global proportions, Chief Operating Officer of Hilton Foods APAC, Pat McEntee, discusses championing ethics and the value of true partnership.
SUSTAINABLE PROTEIN IN THE SOUTHERN HEMISPHERE
"Food is a big part of our lives; it's what brings people together. Food is about family, it's about special occasions – food is about fun."
The above statement from Pat McEntee, Chief Operating Officer (COO) of food processing manufacturer Hilton Foods Group's (HFG) APAC operations, touches on the passion for protein that lies at the very foundation of the company.
A vast enterprise with a global presence spanning 17 facilities across ten different countries, HFG has evolved significantly from its humble beginnings operating a sole beef and lamb central meat packing facility in Huntingdon, UK.
"HFG's history is truly a wonderful story that began in the UK in 1994 supplying case ready meat product exclusively for Tesco," McEntee explains.
"If we look at the business today, some 27 years on, we now operate food manufacturing facilities throughout the world, from Ireland, through the UK to Europe, on to Australia and now, New Zealand."
A GLOBAL ENTERPRISE
Hilton Foods Group first established its footprint in the southern hemisphere in 2012 following the reopening of the Bunbury Meat Centre in Western Australia, where the company was tasked with supplying consumer ready packs to Woolworths Group supermarkets. 
The move was born from a joint venture between HFG and Woolworths Group, who remains the company's exclusive regional retail partner. "Woolworths had made the decision to transition from in store meat departments to centrally prepared consumer packs, and HFG were the chosen partner," McEntee informs us.
To this day, McEntee credits the successful nature of this working relationship with the company's ongoing success across the region, as the prime embodiment of the HFG partnership model that centres on one core partnership in each region it operates in, thereby fully embracing the philosophy of total partnership.
"Our partnership with Woolworths is of critical importance to us and it's a true partnership model in that we're very much integrated into each other's supply chain, running shoulder to shoulder in partnership on a daily basis," he comments.
Subsequently, Hilton went on to commission their flagship operation at Truganina in Melbourne, Victoria in 2015, a site that McEntee describes as being at the real "forefront of Australian innovation", thanks to the facility's incorporation of automated logistics.
"Technology and automation are a key part of our DNA," he adds.
With the company priding itself on state-of-the art facilities guaranteeing manufacturing excellence, Hilton Foods Group's opening of the Heathwood facility in Brisbane, Queensland in 2019 to meet the demands of Woolworths' northern supply chain represented the culmination of this commitment to a technologically advanced operation. 
"Heathwood is the jewel in our crown from a technology point of view and in terms of size and volume," he comments. Following the acquisition of assets for both Truganina and Heathwood in 2020, HFG now operates these facilities independently, with further expansion imminent.
Our discussion takes place at a time of great excitement for HFG, just weeks prior to the launch of a world-class food park in Wiri, Auckland, New Zealand, thereby further strengthening the Woolworths partnership, and charting new ground in terms of geographical expansion, but also more significantly, innovation in providing unprecedented scale for the company.
"We're incredibly excited about opening our new facility in Auckland, which will be our first food park."
Leading with a consumer centric focus, the exciting geographical growth of HFG's operations is complimented by their ever-growing roster of innovative products and expanding capabilities in order to surpass customer demand. Four years ago, the company's acquisition of SeaChill – the largest seafood packaged business in the UK, introduced a new range of protein that continues to represent a major aspect of the business today.
"We also have a joint venture with Dalco, an alternative protein manufacturer based in the Netherlands, and a technology company called Foods Connected, which began with a meat focus on yield management, purchasing and quality programmes which is continually expanding into new technologies," McEntee tells us.
"Innovation is key to the growth of protein, within both Woolworths supermarkets and for us. This means staying close to the customer, consumer insights and data in developing products that are in line with our customers' expectations," he explains.
It is the wealth of expertise and the all-encompassing nature of HFG's global operations that truly differentiates their position in the industry.
As McEntee attests, "the key thing about HFG, operating 17 facilities across 10 different countries, is that we are truly bringing world's best practice to our customers. We gather a lot of data and consumer insights and are constantly learning about the products that work best for certain markets.
"With a constant flow of information across the our business globally, we are unique in being able to access best practice and genuine insights to support our customers in each market."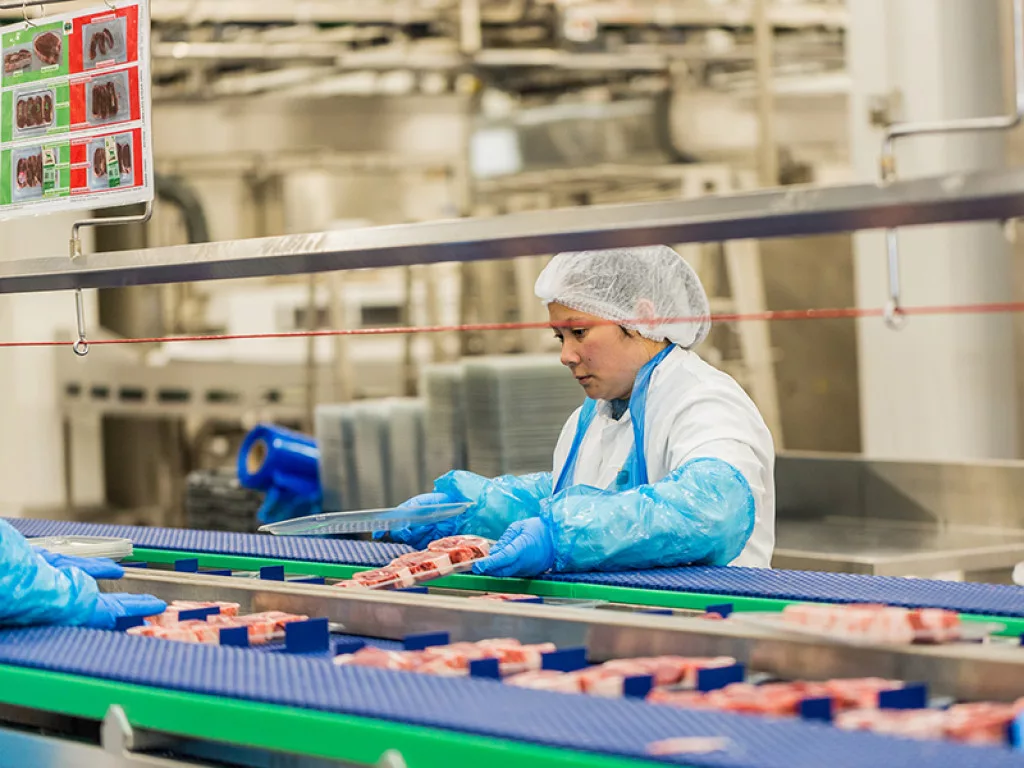 HILTON FOODS GROUP : QUALITY, NATURALLY 
A defining aspect of Hilton Foods Group is their laudable approach to ethics and non-negotiable standards of responsible meat production, as a member of both the Food Network for Ethical Trade, and a founding member of the Seafood Ethical Action Alliance, amongst others. 
A stringent corporate social responsibility programme, 'Quality Naturally', is embedded into all facets of operation and partnership across customers and suppliers. This ambitious approach entails eight strategic pillars that are integral to the company's reputation and success, whilst demonstrating an awareness of HFG's social, ethical, and environmental responsibility.
Foremost under this programme is HFG's commitment to its' people, as part and parcel of the Hilton promise to both measure and reduce the impact of their own operations, whilst improving the lives of those who make and consume their products.
"Our philosophy is based on total partnership, with our team, our suppliers, our customer.
Therefore, transparency is critically important. We are very open in our relationship with our customer and our supply partners and ensure that there is transparency at every stage of the supply chain," McEntee highlights.
This notion of 'total partnership' returns to the paramount advantage and commitment of maintaining exclusive, long-term agreements and relationships with a single partner depending on the region of operation – in this case, the Woolworths Group, thereby ultimately guaranteeing heightened reliability based on earning trust through performance.
"We're extremely privileged to be a trusted partner to Woolworths and to play a part in their supply chain, delivering great quality products in Australia and New Zealand to their consumers," he adds. For McEntee, the value of such robust partnerships forming the bedrock of business was instilled during the early days of his career, and is something that he maintains within HFG today.
"I look back on my days at Woolworths and feel proud of nurturing partnerships with a lot of Australian producers across the supply network – whether in meat, seafood or dairy amongst others," he comments.
"I have always nurtured and focused on working towards mutually beneficial partnerships for supply partners in business."
As a business-to-business brand, HFG work directly with their customers as leading food retailers in order to serve the needs of the consumer. The company's membership in various collaborative bodies and analytic, consumer centric approach, means that a great deal of energy is dedicated to gathering customer insights, and analysing consumer trends, ensuring that the people and processes behind HFG's supply chain is effectively designed around the priorities of their retail partner. By working intrinsically with their chosen partner in local markets, HFG guarantee sustainable growth.
A key part of such discussions within these industry bodies pertains to the paramount importance of maintaining ethical recruitment practices. The team behind the brand are an integral component to HFG's successes, with recruitment and the ability to attain the best talent determining the future of the business.
"We look at HFG today primarily as an international food manufacturing automated logistics and technology company"

Pat McEntee, COO, Hilton Foods Group APAC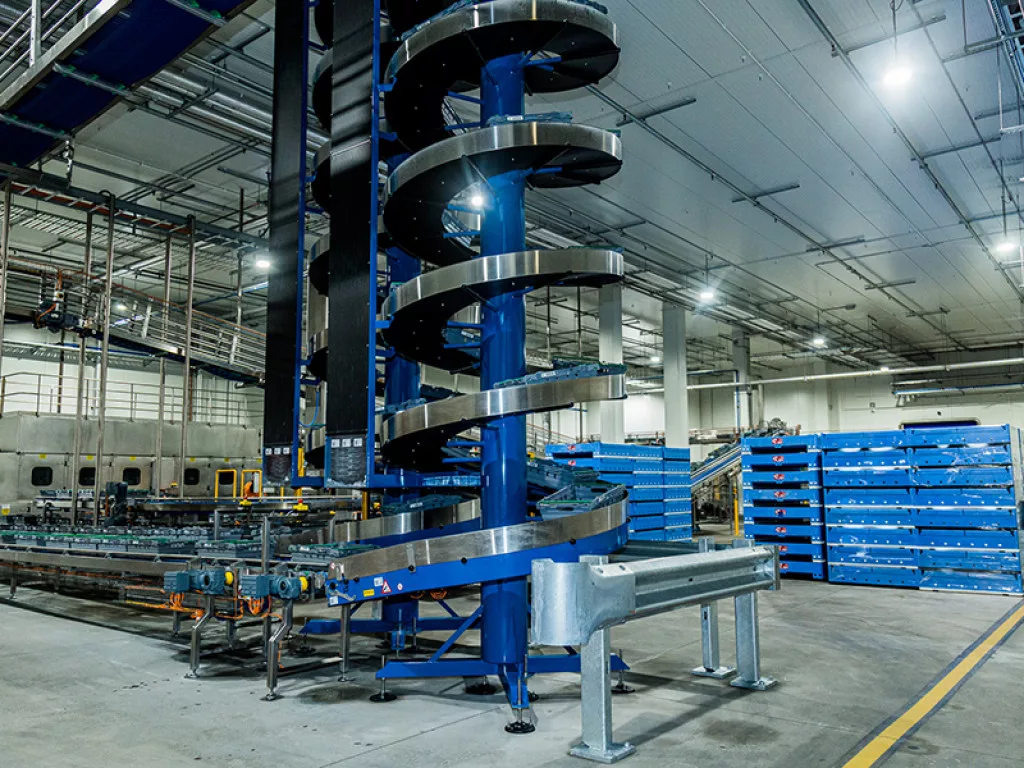 "Our team are very important to us. We are really passionate about caring for them deeply and ensuring that we comply to the highest ethical standards," McEntee continues.
"We invest a lot in our team and have a fantastic platform in the APAC business with our people learning platform, called 'Sucseed'. We have constant upskilling amongst our team with role specific training but also an additional platform for our team members to elect for additional training personal to them. Training, development and upskilling is a really important part of what we do that benefits and continually ensures we are operate best practices in our factories."
HFG prides itself on being an inclusive organisation founded on respect and wellbeing, committed to equal opportunities and progressive career development. One such example includes HFG's membership in 'Meat Business Women' – a global professional networking movement dedicated to women looking to climb the ranks of the meat industry.
Regularly conducted culture and engagement surveys ensure continual monitoring and improvement, contributing to happy, motivated, employees bringing that passion to their work that is at the heart of HFG and the food they produce.
"In both Truganina and Heathwood, we have canteen facilities that are subsidised to focus on healthy, fulfilling and nutritious dietary requirements, which is just one example of our team benefit strategies," McEntee explains.
SAFEGUARDING SUSTAINABILITY
A key pillar of Hilton Foods Group's responsible outlook is the company's approach to sustainability, both in terms of the longevity and robust nature of its partnership model, and its commitment to the environment. 
This laudable awareness of mitigating environmental impact is primarily evidenced through the company's commitments to improved packaging, waste management, and the advanced facilities in which they operate.
HFG are dedicated to continually assessing and reducing the impacts of their operations and openly report on their progress in all fields pertaining to the Quality Naturally programme, in line with the company's reputation of industry-leading transparency, on platforms such as the Carbon Disclosure Portal.
The packaging of products is one particular area where HFG have taken great strides, founded entirely on achieving the aim of circular economy recycling infrastructures and minimising the footprint of packaging in both production and use across the supply chain.
"We were the first to launch the paper seal tray in Australia exclusively for Woolworths," McEntee tells us.
"We really are at the forefront of technology in terms of sustainable and circular packaging"

Pat McEntee, COO, Hilton Foods Group APAC
By December 2021, across both Australia and New Zealand, all Hilton Foods Group trays, (MAP and VSP) will be 100 percent curb side recyclable. 
"We are also working on having all of our soft plastic and film red-cycled, and we're looking further into technology to work on that for the future," he adds.
Across HFG, the company endeavours for all retail packaging to be fully reusable, recyclable or compostable by the end of 2022, with a minimum of 50 percent average recycled content across all plastic packaging. This ensures that the company's suppliers also remain aligned with HFG's sustainability objectives. At present, 98 percent of HFG beef mince is packaged in recyclable mono plastic trays, while 100 percent of all paper and board is sustainably sourced. This model continues to be measured in partnership with the Carbon Trust.
Of equal importance to HFG is the reduction of waste. The company are committed as a 'Friend of Champions 12.3' – an initiative that is aligned with the UN Sustainable Development Target 12.3 by 2030, which aims at halving per capita global food waste. This encompasses reducing food losses across production and the supply chain. As such, all food waste is monitored and reported at every HFG site.
"We are constantly looking at food and packaging waste and identifying ways to improve, reduce and eliminate food waste, alongside all other elements of waste across our sites," McEntee affirms.
The company is alert to the carbon emissions savings potential of reduction in food, water and packaging waste, with all internal operations and processes geared towards this end, as reflected by the HFG 'War on Waste' internal operations efficiency programme, launched at the end of 2020.
HFG's 'Resourceful Factories' are the true embodiment of HFG's sustainability commitment and represent the most efficient solutions in the industry. Across HFG's global sites, refrigerant gas selections are being actively reviewed in favour of natural sources to reduce carbon emissions.
"We're very much aware that the traditional footprint of large factories certainly has an impact on the environment, so one of our key pillars within HFG is in our sustainability plans and strategies surrounding resourceful factories," McEntee tells us.
Throughout the factories, (and indeed the HFG supply chain) a Scienced Based Targets initiative has been implemented, designed to drive progress towards achieving net zero carbon neutrality by 2050. The use of renewable energy sources, particularly solar, and innovative systems are instrumental in furthering this goal.
"Our Heathwood factory has the second largest solar panel system in Australia," McEntee tells us.
"We also have a unique energy management system operating throughout the plant that harvests the heat from our refrigeration and is then used to heat the water for the factory," he adds.
With further progress firmly on the horizon in this respect, McEntee highlights ongoing projects that will play a significant role in delivering greater efficiency and mitigating emissions across the supply chain.
Over the next two years across both Australia and New Zealand, three of our factories will become linked to Woolworths' fresh distribution centres," he says.
"This will deliver substantial sustainability improvements by taking literally thousands of trucks off the road."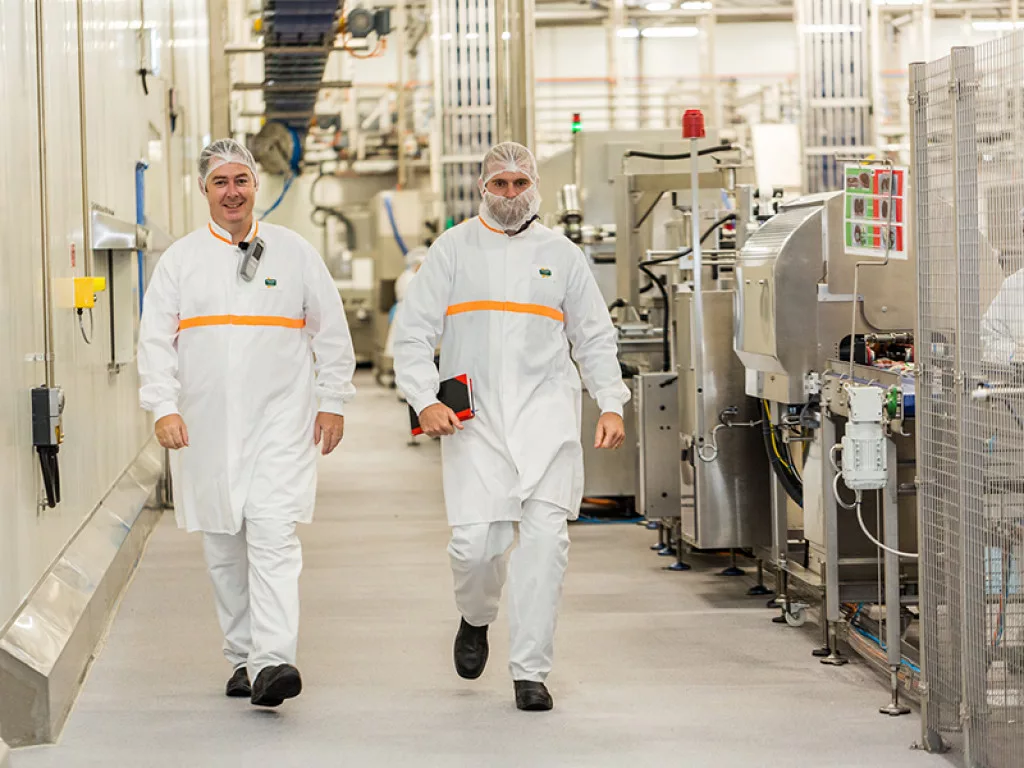 HOW HILTON FOODS GROUP EMBRACES INNOVATION
Through examining Hilton Foods Group's responsible outlook, it becomes apparent how continual technological innovation is leveraged to maintain and achieve the company's agenda. 
"We look at HFG today primarily as an international food manufacturing automated logistics and technology company," McEntee states.
Thanks to their technological prowess, HFG remain ahead of the curve, and indeed, the competition. Across the Australia and New Zealand operations, this is mainly evidenced by the incorporation of state-of-the-art automation, geared towards process optimisation.
"One of our greatest assets is that we do run highly automated logistics operations. As an example, here in Australia both our Truganina and Heathwood facilities have totally automated DCs where we incorporate robotics and other technologies," he tells us.
Innovative technology has been embedded into operations since the company's nascent days in Australia, particularly with the aforementioned opening of the Truganina factory in 2015, hailed as the country's most technologically advanced food manufacturing facility.
This pace continues to this day.
"Over the last two years since taking operational control of the business in Australia, we've introduced some wonderful technologies, such as seal fresh tray packing capability and a lot of smart technology, particularly within the slicing and cutting preparation of products which has delivered significant yield benefits," McEntee explains.
Traceability is also a major component of HFG's technological capabilities in line with the company's responsible outlook, particularly within gathering insights and data from quality systems throughout the industry.
In terms of innovation amongst their product range, this is primarily leveraged to encourage healthy dietary choices amongst consumers – whether through the manufacture of alternative meat proteins, as evidenced by the joint venture with Dalco or producing affordable ranges of products with lowered fat and salt content.
HFG are renowned for catalysing the uptake of innovation across the value chain, from product to packaging, ultimately delivering commercial advantage on behalf of their partners and informed decision making amongst the consumer. The constant monitoring of consumer insights serves to drive further progress and inspire ideas.
LOOKING AHEAD
Looking to the future, McEntee hints at Hilton Foods Group's ever-expanding international footprint as a truly global entity. 
"We're excited about further geographical expansion. We are proud and privileged that we are in conversation, and we are looking to Southeast Asia as potentially the next location for our brand in the APAC region."
Aside from this, Hilton Foods Group will continue to have their hands full with the successful launch and implementation of the New Zealand food park, delivering the brand into an exciting new market. 
"At present the new food park is the highest priority for us here in APAC, so there will be an intense focus on ensuring that everything in New Zealand is seamless for Woolworths New Zealand's Countdown stores and customers."
With the completion of this new mission and moving on from business transition, HFG will bring a new mindset to match, honing and refining their methods of operation here in APAC.
"We're still quite young. Having run the business in Australia for three years now, a lot of that time has been taken up with the commission of Heathwood, so part of our focus for the year ahead is moving out of project mode and into the day to day running of the business.
"We will be fine tuning our ways of working and striving for continual improvement."
VIEW HILTON FOODS AUSTRALIA AND NEW ZEALAND BROCHURE