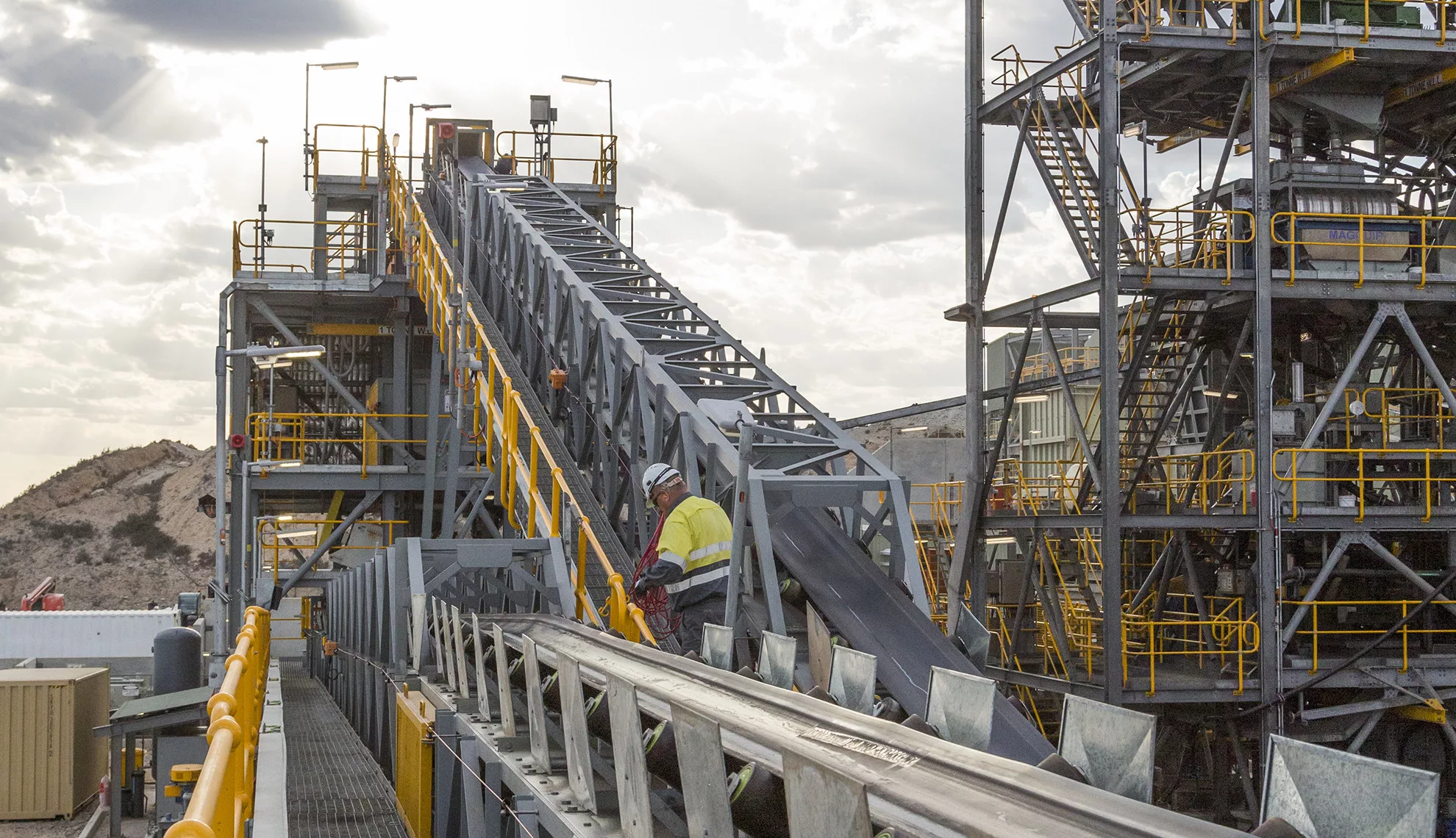 An esteemed mining engineering, procurement and construction contractor, Mondium is leveraging years
of experience to the benefit of Western Australia's preeminent industry
Writer: Jonathan Dyble | Project Manager: Tom Cullum
Faced with six years of declining growth that ended with a 1.8 percent contraction in 2017, last year marked an upturn in fortunes for Western Australia.
The state economy grew by 1.9 percent in 2018, in no small part owed to its position as a competitive exporter of minerals and petroleum commodities, with the mining industry accounting for 30 percent of gross state product according to the regional Department of Jobs, Tourism, Science and Innovation.
What's more, recent industry prosperity is expected to continue throughout 2019 and beyond, owed to a rising number of projects taking off across Australia's largest territory.
"Market activity has come alive in 2019," explains Bob Osmetti, Managing Director of Mondium. "We're anticipating that the mining sector is heading into a busy period for the next two to three years, particularly looking at the iron ore and battery metals sector where major projects are in progress. Generally, the precious and base metal sectors have remained active and there is a mixture of greenfield and brownfield projects in the pipeline."
With this optimistic climate in mind, while mining companies are gearing up to take on new opportunities, so too are those powering the industry with associated services, such as Mondium.
An independent engineering, procurement and construction company specialising in the design and construction of processing plants, permanent villages, construction camps, bore fields, pipelines, powerlines, power generation facilities, plant buildings and other mine site infrastructure, the firm is ideally positioned to capitalise.
"I am a strong believer in the value of what a true EPC company can bring to a project," states Andrew Carnie, Business Development Manager of the company, "and this is where Mondium truly shines.
"It differentiates itself as a turnkey provider, bringing a wealth of experience and resources that, combined, provide full project development and execution capability from the conceptual early design phase right through to project delivery."
This project delivery that Carnie refers to speaks for itself in regard to the company's rapidly rising reputation, with Mondium having executed a range of extensive developments for a multitude of clients across Australia.
Asked about a couple of projects that spring to mind that highlight the company's philosophies, Osmetti first cites the business's design and construction work for Galaxy Lithium Australia Limited on its lithium yield optimisation project at Mt Cattlin, WA.
"Mondium undertook the scope and engineering definition phase and developed a capital cost estimate, schedule and contracting strategy for the project," he explains. "This was followed by the execution phase, which involved the detailed design, engineering and construction of four new circuits for the new ultra-fines dense medium separation (DMS) plant, and other brownfield works within the existing DMS plant and associated plant services.
"The contract involved extensive tie-ins with the existing infrastructure, the upgrade of the plant water system and included the re-evaluation of the plant control system, all of which was completed without lost time, injuries or environmental incidents, on schedule and within budget."
Posed the same question, Carnie was quick to emphasise his pride in one of the firm's current projects, with Mondium busy designing and constructing the Tailings Retreatment Project (TRP) for Talison Lithium Australia Pty Ltd at Greenbushes, WA.
He adds: "This project involves the processing of existing tailings through a new circuit to produce a six percent lithium oxide concentrate product via high intensity magnetic separation followed by coarse and fine flotation as currently employed on site. It entails constructing the related infrastructure and services required to operate and maintain the plant."
Evidence of the esteemed success of Mondium's undertakings on this project, Tailison Lithium Australia has further engaged the business, contracting it to oversee the design and construction of an alternative project – its Mine Service Area Relocation Project.
An undertaking that requires Mondium to deliver numerous mining facilities and accompanying utilities in order to service the increased number of mining and haulage equipment and drill rigs and involves construction of new fuel systems, lubrication and greases, heavy wash-down facilities and related roads and drainage design, this further collaboration is testament to the company's diverse level of experience.
Powering these operations are the company's staff, an asset that both Carnie and Osmetti acknowledge as being crucial to Mondium's success.
Recognising this, the firm readily promotes internal development in a number of ways, accentuating both the importance of employee satisfaction and coherent career planning.
"Our future relies on recruiting, training and staff retention," reveals Osmetti. "We establish teams for each project and appoint managers, empowering them to deliver projects, safely, on time and within budget, to the client's satisfaction."
Carnie adds: "We carefully select personnel who share the same visions as the company and are aligned to our culture of putting our clients first. By looking after projects, we deliver success and remain focussed on the importance of teamwork and on open communication at all levels."
In a market on the up, high-level talent such as design managers, mechanical engineers and lead planners are becoming increasingly hard to come by, so operating in such a way effectively consolidates Mondium's success with low staff turnover and continual employee progression.
Project perfection and team excellence combined, 2018/19 has proved to be a prosperous period for Mondium that has seen the business excel, transitioning from startup status into a significant project delivery company.
Now positioned on a solid platform, the year ahead will be centred around consolidation for the company, "where Mondium will need to build up its resources to match the project awards secured in 2019," reveals Osmetti.
He concludes: "It will be critical to the ongoing success of Mondium that these projects are delivered to the absolute satisfaction of our clients to further build a positive brand reputation."
VIEW Mondium BROCHURE