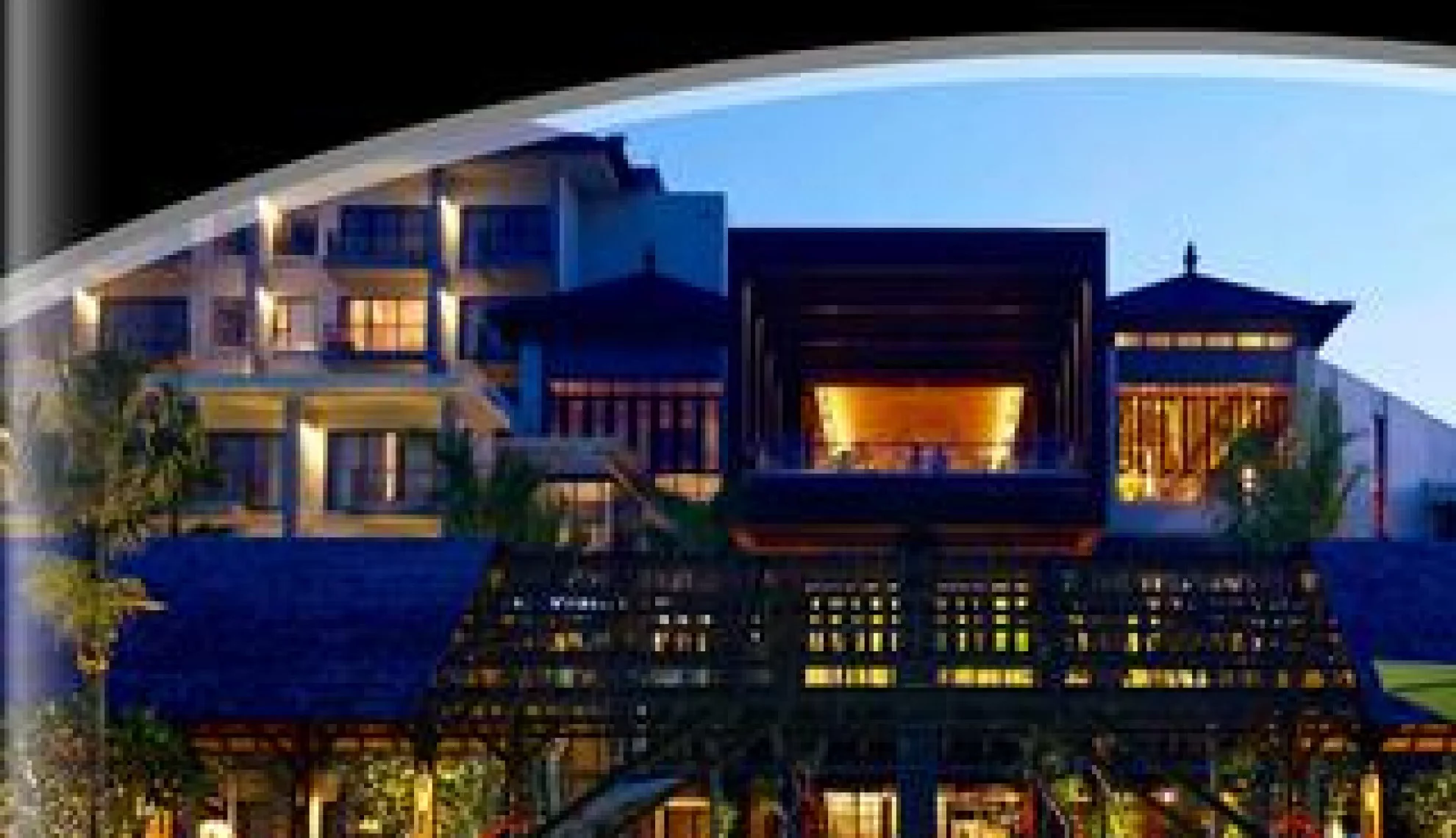 The Leading Light
Writer:Matthew Staff
Project Manager:Tom Cullum
LITAC Consultant continues to adapt and evolve in order to keep up with, and even ahead of, a lighting industry which is experiencing arguably the most rapid overhaul in the architecture world.
Established in Indonesia in 1995, the Company's humble beginnings comprised just a four-strong workforce to begin with, but already an abundance of lighting and acoustic experience and expertise.
Managing Director (MD), Paul Gunawan recalls: "Back then, both disciplines were still very scarce and mostly done by architects. Throughout the years though, we have managed to collaborate with numerous architects, interior designers and clients in providing services that have proved to be very advantageous for a number of different projects.
"In the present day, LITAC is currently staffed with 34 people, having commissioned more than 500 projects of different requirements; across sectors including commercial, hospitality, offices, residences, places of worship, and museums."
The privately owned business's current composition is a 70 percent lighting design focus as its primary division, but with acoustic consultancy an ever-growing market, LITAC's ability to diversify and adapt has become increasingly important in recent years.
"We have found that acoustic consultancy demand has become of similar importance to lighting design, especially across high quality establishments," Gunawan affirms. "We are therefore planning to expand our acoustic consultancy division.
"Over the past decade, lighting has possibly been the component that has experienced the most rapid change in the architecture world," he continues. "Driven by environmental and energy issues, lighting has evolved to be much more than just delivering light and shaping space.
"It now includes having the ability to be digitally controlled, and becoming a data platform opens new and vast possibilities to expand far from the current basic lighting functions. I believe we will see a lot of new territory where human life can be improved by this new technology."
Absolute perfection
This ability to expand and amend its structure and product portfolio derives from a longstanding commitment to perfection, and an unrivalled passion in what it does. Subsequently hiring people to fit within this all-encompassing ethos, the continuous improvement that LITAC has been able to achieve as a consequence is proof enough that its strategy is a successful one.
Moreover, to compound this passion, employees are given the freedom and encouragement to be innovative and expressive; a commendable and necessary virtue given the modernity of the industry in which they are operating.
"We believe that all design professions have to be innovative and we encourage our staff to explore and come up with different approaches for every new job that comes along," Gunawan explains. "To achieve this, we need to keep ourselves updated with new developments and technologies, which over the years have been supported by our friends in the industry, including of course the manufacturers."
Maintaining these positive relationships across OEMs, the supply chain, its workforce, and of course the clients, is testament to LITAC's emphasis on personability, entrepreneurship and forming long-lasting partnerships
"Relationships within the Industry are a very key component, especially in using their new technologies," Gunawan continues. "As much as for them as for us, implementing something new requires some degree of experimentation; and if collaborated on well, the results are often fresh, surprising and ultimately successful."
The upshot of all that is done so impressively on an internal level, are all the successfully completed projects that have been carried out by LITAC for its host of loyal customers over the years. And at present, this includes the importance of repeat business as is being seen in Bali.
Gunawan says: "We are currently working on our third lighting design project in Bali with Kengo Kuma & Associates, master architects from Japan. As such with the best architects, we are challenged with a complex design which requires different solutions and absolute perfection throughout.
"All fixtures have to be carefully selected and customised to fit the requirements; mock-up and 3D studies have to be exercised multiple times to reach the level of the project; and, although it is only a private villa compound, I think the finesse of the result will show our passionate approach in completing the design."
Main assets
Facilitating both the Company's continuous improvement and its ever-expanding project portfolio is a plethora of yearly investments to ensure that the business is improving on an ongoing basis, keeping up with the latest technologies and equipment, and upgrading its facilities on an equally frequent scale.
From an IT perspective, this adherence to modern trends is witnessed via its recently updated design software, while from an administration point of view, LITAC's headquarters and offices are upgraded periodically.
"However, just as important as all this is our ability to keep our designers and other personnel up to date with all the latest information from the industry via a series of training initiatives and programmes," Gunawan adds. "A design firm, in my opinion, has to grow from the inside rather than being forced by capital investments.
"As such, with the design industry requiring experience from the beginning to the end of each process, personnel qualification is highly determined and judged by their individual and collective experience and skills."
The result is a Company blessed with a healthy retention rate emanating from its loyal employee base; many of its staff members having been with LITAC for decades, and whom Gunawan describes as LITAC's "main assets".
Creative, not repetitive
Over the past 22 years, LITAC Consultant's reputation and expertise has led it from Indonesia to areas of China, Singapore, the Middle East and indeed much more of the Asia-Pacific region, but this is certainly not to say that it has left its indigenous roots behind.
While the option of opening offices abroad in the future would be viable, keeping everything under one roof in the meantime is a priority; ensuring sustainability and efficiencies beyond parallel in Indonesia.
"We feel that within this global market that we operate, location is not a major issue," Gunaway states. "It's much more important that I personally monitor our works, to ensure we continue to reach our high standards no matter where in the world the project is."
Further market differentiators for LITAC can be found in the form of its extra efforts across design documentation and implementation procedures; making sure once again that all stages are completed to the highest quality.
Gunawan continues: "Across both disciplines, it is the small details that are very important. To give our clients additional rectification works is a burden that we try to avoid at all costs. And as mentioned before, we want to always be creative, not repetitive, while still having the flexibility to reach each project's goals within a reasonable budget."
LITAC's vast experience and client base has provided the business with every opportunity to prove its worth within these self-attributed parameters; each test being passed with flying colours so far. And, ultimately, Gunawan hopes that this collaborative internal effort, compounded by a long list of loyal customers, is proof enough that its design works are still among the most coveted in the sector.
The MD concludes: "Looking forward, I would hope that in our near future we will see this Company grow even more significantly with the ability to produce even more outstanding projects.
"We are also planning to create a few sister companies that will allow us to provide our services in some areas that so far we have not been able to get involved. Especially driven by our new force of young designers, we believe there is still much more to come for LITAC."
VIEW LITAC Consulting BROCHURE