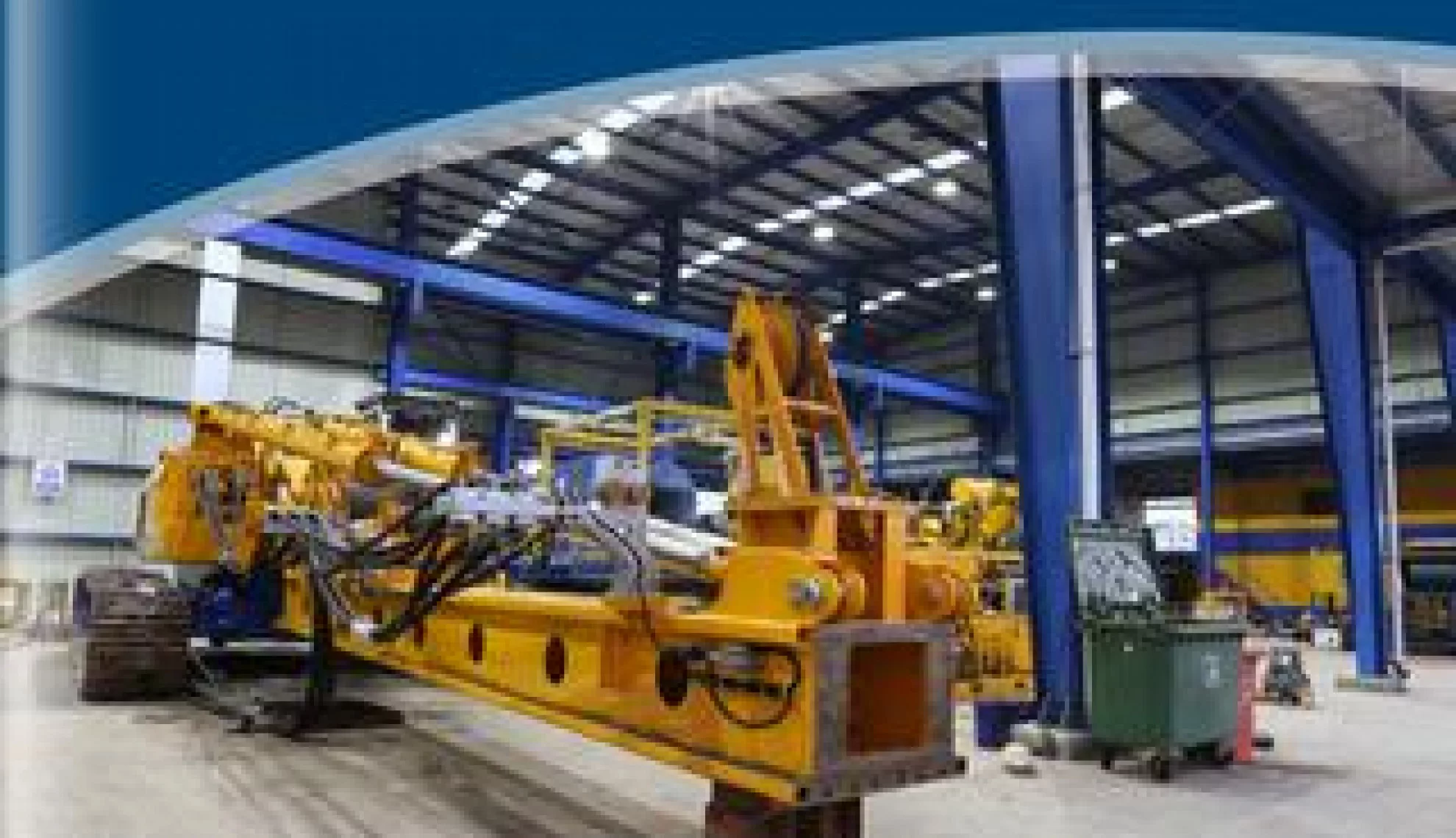 German Greatness Facilitates Indonesian Ingenuity
Writer:Matthew Staff
Project Manager:Tom Cullum
Despite being part of one of the most prominent global industry groups, P.T. BAUER Pratama Indonesia is blazing a trail for itself across Indonesia; balancing its global resources with a considerate local emphasis to reach its target of becoming the number one company in the country.
As a subsidiary of the German behemoth, BAUER Spezialtiefbau GmbH, its role across construction, manufacturing, oil & gas, and resource domains has never been in question, but since its inception in the nation in 1992, it has overcome a series of economic, logistical and industry challenges to become the most renowned and reliable operator in its field.
"Leveraging the success of an organisation that has been established for 235 years, is present in 72 countries and employs more than 10,000 people; our 25-year presence in Indonesia has been a huge beneficiary of this global influence," introduces the Company's Asst. Managing Director, Hemanth Narayanan. "In the beginning we were set up alongside a local company, but over the years we have grown and for the past 15 of them, we have been a 100 percent German-owned entity.
"Similarly, we have also developed from comprising just three or four drilling rigs in the beginning, to now house around 12; a number which fluctuates depending on the movement of equipment across our regional network."
It is this latter point which offers a glimpse into P.T. BAUER's success in Indonesia, in being able to capitalise on the huge amounts of resources not only available from Germany, but in its neighbouring presence points of Malaysia, Singapore, Philippines, Hong Kong, Vietnam and Thailand too.
Consequently distributing the regional equipment to where the need is greatest, the Company resultantly achieves flexibility and scope beyond the reaches of its local competitors. And when you add in the business's four key differentiators of technical processes, people, equipment maintenance, and safety into the mix, the final offering is even more formidable.
"When clients come to BAUER, they know – because of the history and what we've achieved already – that they're getting the best," Narayanan continues. "We are able to manufacture and even sell on our own equipment which adds further flexibility, but it is then about how you maintain that equipment as well. We therefore have our own trained mechanics and enough stock of spare parts locally to ensure that the reliability of service is there.
"It is also being maintained by people who are trained in the proper way, applying our other differentiator which is the high quality technical solutions provided. And finally, our high standards of safety contribute to a well-known saying in the industry that 'if you give the job to Bauer, you can sleep well'."
Leaders in the local market
The Company's role in the oil & gas geothermal industry further compounds this adherence to health, safety, intricacy and quality, while also alluding once again to the scope of services that BAUER is able to contribute to through its skill-sets.
"We're a completely independent subsidiary and have established ourselves as a leader in the local market as such, but this was largely possible because of the fantastic support we get from our headquarters in Germany and Asia-Pacific regional networking countries, whether that's technical, contractual, or manpower support," Narayanan explains. "We are completely self-sufficient through the big returns we have made in Indonesia, so don't have to bring in financial support, but we know we are large enough on an international level to be flexible, to cope with fluctuations, and to react to clients' needs when required."
In turn, such peace of mind has been rewarded with some of the country's most significant construction projects in recent years, as owners and contractors look to BAUER's mite when it comes to the most pressing of challenges and technical requirements.
"A good example of this I would say has been the International Finance Centre building, which was designed and built by the main contractor, Samsung," Narayanan recalls. "It is located in a very busy part of Jakarta, Jalan Jenderal Sudirman, which made site conditions very difficult; but that is precisely why we were chosen for the job.
"Despite all of the complexities of it being one of the tallest buildings in Jakarta, everything was finished on time and we have received numerous additional works as a result of our triumph as well."
Equally significant has been P.T. BAUER's role in the completion of World Trade Centre 3 (WTC 3), the completed Sigandul Bridge in Central Java, and the ongoing International Airport of Jakarta's new terminal. And while the latter two have signified the Company's abilities to find solutions to problems previously unseen in the country, the former serves as an indictment of BAUER's sustainability as a market leader.
"WTC 3 was for a repeat client, and these repeat works are a massive advantage for us," Narayanan states. "Once a client works with BAUER, we generally get to do any subsequent works for them too. Even if we're not the cheapest, most clients understand that the premiums they pay are worth the money, so even if a project is tendered, we still usually win the contract ultimately."
Number one company
While international resources are leveraged and equipment is upgraded continuously, one thing that can't be bought or achieved easily is the installation of a market-leading workforce. Labelled as more valuable than both facets, it is the people of BAUER who are responsible for ensuring that the quality is never diluted.
With this in mind, a huge amount of importance is placed on human resource processes, with the preference being the scouting, identification and attraction of young, fresh engineers, rather than older, experienced workers.
"The reason for this is that fresh engineers haven't had their brains set by other companies," Narayanan explains. "We prefer to train fresh engineers and build them up over the years via training that is provided by experienced BAUER staff who have been with us for up-to 20 years. I, myself have worked for BAUER for 25 years, Indonesia being my seventh country, and this is vitally important to retaining the culture of BAUER in everything we do."
"We often send employees overseas for a time so that they get this wider experience of the BAUER Group, before bringing them back as enhanced individuals with new information and improved standards."
A strong local emphasis is placed within this strategy too, as is also seen via its supply chain; for materials and procurement activities outside of its own vertical integration chain.
Once again, this lends itself more successfully to quick turnarounds, quick decision making and quick reactions to industry and client requirements; something which is all the more important in a multi-Island country such as Indonesia where logistical refinement is critical.
It also epitomises P.T. BAUER's overall ambitions for Indonesian development in the years to come, as it looks to enhance its footprint across the country, in order to be the official number one operator.
"Over the next five years, I would hope to see BAUER become the most preferred foundation Company in Indonesia," Narayanan affirms. "Indonesia is so big, but we want to spread out across all parts of it. At present, we have around eight projects ongoing across four of the different islands, but in the future I'd expect to see this presence spread further.
"This will affirm our position as not just a big Company in terms of turnover and rig numbers, but as the best technical and quality-driven Company across the whole of Indonesia."
VIEW PT. Bauer Pratama Indonesia BROCHURE