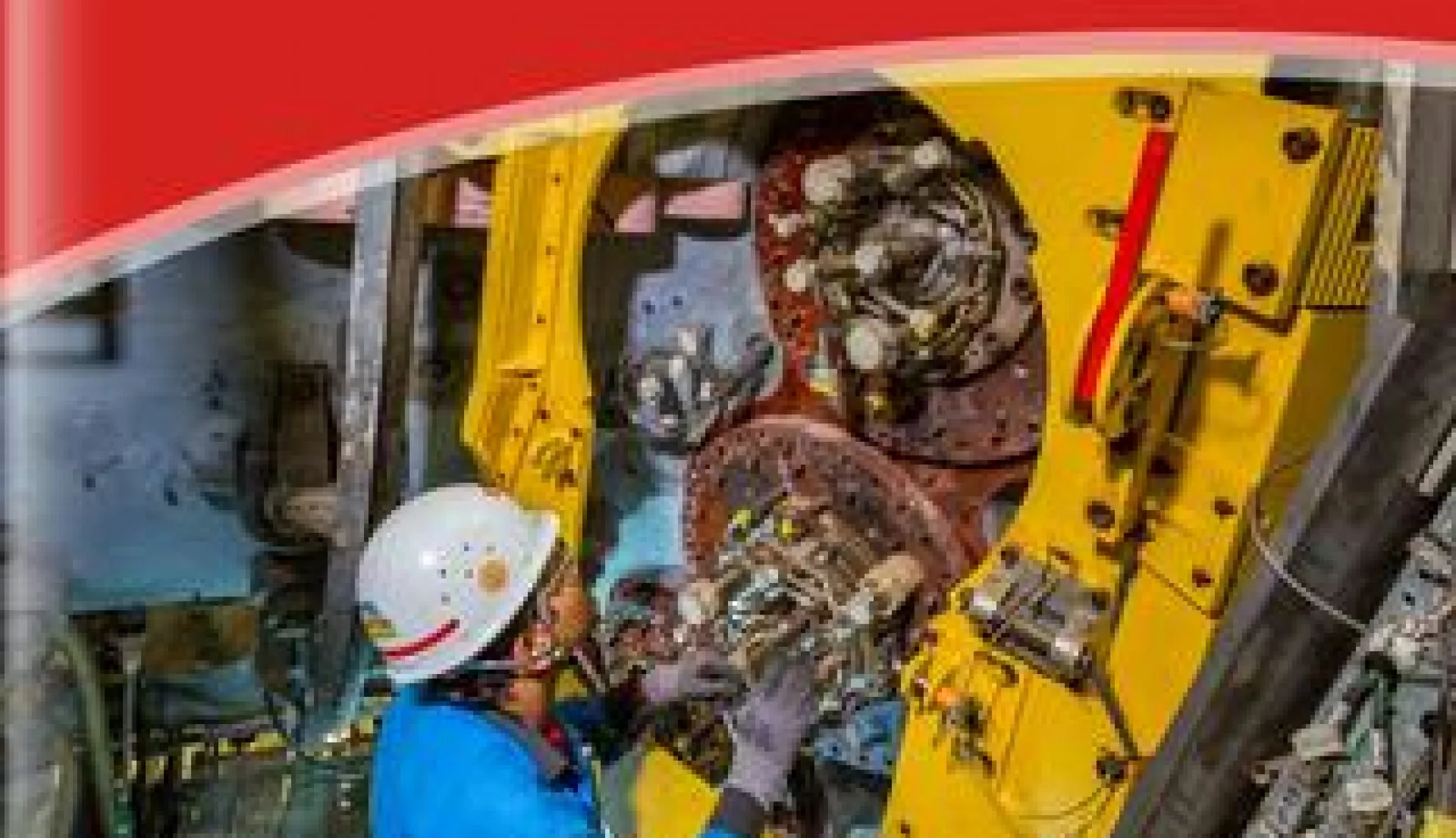 TNB REMACO's commitment to quality performance delivery looks set to affirm the Company as a prominent EPC player in the region as it looks to compound its O&M and R&M reputation
Writer: Matthew Staff
Project Manager: Matt Cole-Wilkin
For almost 30 years TNB Repair And Maintenance Sdn. Bhd. (TNB REMACO) has differentiated itself as a one-stop provider of not just power plant repair and maintenance (R&M) services, but entire lifecycle-focused solutions; and with the backing of its parent organisation, Tenaga Nasional Berhad (TNB), it is now looking towards international growth as well as remit growth.
The aforementioned TNB Group is the largest electricity utility in Malaysia and the key contributor to nation building.
That being said, TNB REMACO, since 1995, has thrived as an independent, autonomous subsidiary in order to accumulate one of the most impressive track records in the regional energy sector.
"Over the years, TNB REMACO has accumulated a proven track record in the industry across power plant repair and maintenance, as well as through the provision of holistic solutions in every aspect of power plants' operation and maintenance (O&M)," affirms and introduces the Company's Managing Director (MD), Anuar Yusoff. "Additional to TNB REMACO's extensive track record and accomplishments within Malaysia, the Company has also made inroads into the international arena and has already gained a foothold in overseas markets including Southeast Asia, Kuwait, Pakistan, and Saudi Arabia."
TNB REMACO's appeal on the international scene, and indeed its domestic prevalence over the years, derives from the comprehensive, turnkey nature of its service remit. Encompassing all strands of solution required within the industry, the Company has become the go-to advisor and provider regarding areas of maintenance services, repair services, test and diagnostic services, project and operation management services, and project and engineering services.
"And currently, TNB REMACO is gearing up for engineering, procurement and construction (EPC) related works too, leveraging the availability of resources and also its potential to complement the current service offering," Anuar adds.
The whole lifecycle
To achieve the success it has, TNB REMACO hasn't simply ensured the most complete service remit, but has similarly embedded a host of abiding philosophies to guarantee reputable and responsible operations at all times.
Such philosophies and strategies include being an integrated service provider by embracing a total operation and maintenance package; offering hassle-free, multi-year maintenance service contracts such as MSA, LTSA and LTPM; and establishing its repair centres as a world-class refurbishment and fabrication workshop.
Anuar continues: "We also collaborate with OEMs and well-established ISPs to create win-win ventures; we invest in state-of-art equipment and technologies to remain ahead of competitors; and we optimise and continually enhance the productivity and technical competency of our workforce.
"[These strategies combined mean we can] call ourselves a one-stop service provider. Any client in the energy-related industry can utilise our expertise and services as we assist them in designing and building power plants; in performing the O&M of a power plant; in conducting scheduled maintenance for a plant's equipment; and in performing the necessary tests, diagnostics and refurbishments for all turbine parts."
The lifecycle adherence continues through TNB REMACO's ability to perform the decommissioning of power plants, and selling of parts too.
"In a nutshell, TNB REMACO is capable of performing activities during the whole lifecycle of the plant," the MD affirms.
Never one to rest on its laurels though, the Company is further substantiating its service offering at present via a series of significant investments.
Win-win
Equipment upgrades, remuneration package tweaks and IT optimisation represent concerted missions to this end, alongside its more expansive, aforementioned vision of international growth.
Anuar explains: "We are establishing a presence in Indonesia and Turkey and are also actively participating in tenders within the earmarked wider regions of Southeast Asia and the Middle East by leveraging TNB's recent international acquisitions."
Inevitably, a broader footprint is already resulting in a vaster project portfolio, as epitomised by the Company's current efforts. In 2018 alone, TNB REMACO is being tasked with an increased revenue target of MYR1.4 billion which is set to be achieved via a diligent pursuit of opportunities.
2018 activities already in the pipeline include: an O&M contract for MEW Kuwait at the Doha East Power Plant; the development of a waste heat boiler for cement plants in Malaysia; additional EPC works for projects in Malaysia; a solar hybrid EPC for the Ministry of Education for schools in Sarawak; as well as ongoing O&M tenders in India and Iraq.
"TNB REMACO is gearing up to more EPC works and, in fact, is seriously considering becoming a developer for plant improvements and rehabilitation in our own right, through the creation of win-win partnerships with clients," Anuar details. "An example of such an initiative is the aforementioned development of a waste heat boiler for a cement company in Malaysia, whereby TNB REMACO invested in the procurement and installation of such equipment, to later recoup that investment via a separate power purchase agreement with the client."
Prominent EPC company
As TNB REMACO's scope and reach increases, so too does the Company's internal acumen, and it looks to keep ahead of its own growth by making sure that its structure is as strong as possible.
Inevitably this begins most aptly with the Company's workforce, and in recent years, the business has reignited an emphasis on hiring and retaining the best possible talents to take TNB REMACO forward.
"TNB REMACO is reviving its remuneration package to ensure a competitive and interesting package offering, in order to retain the best talents within the Company," Anuar says. "Currently, all personnel are of local nationality but we're open for engagement in regards to expatriates as long as it benefits the Company from a knowledge and technological point of view.
"As we expand internationally into areas like Kuwait and Saudi Arabia, we may also look to employ more nationalities."
Balancing youthful talent and older experience is paramount, and the latter has played an especially important role across the Company's other key internal strand; its supply chain.
Managing an ever-expanding supply chain is no mean feat, but with the help of partnerships with ISPs across procurement and logistics, the business ensures the best possible materials for its clients.
And it is this level of all-encompassing consideration and operational excellence that Anuar believes will help drive the Company's far-reaching ambitions in the years to come.
He concludes: "Over the next five years, TNB REMACO will become a prominent EPC company for the region, all the while maintaining our core strength in O&M and repair and maintenance services for the utility and oil & gas industries.
"From there, we will also spread our wings into the renewable energy segment in the local market."
VIEW TNB Repair and Maintenance Sdn Bhd BROCHURE