Michael Riches, CEO at Axicom, discusses his company's truly customer first approach to Australia's telecoms market.
Writer: Sean Galea-Pace | Project Manager: Lewis Bush
HELPING CONNECT AUSTRALIA
Axicom is Australia's largest independent owner and operator of shared wireless infrastructure with over 20 years of knowledge and experience in the Australian market.
In addition to its core business of acquiring, designing, building and managing towers and rooftops, Axicom provides expert engineering, site acquisition, environmental and design services together with property management services to help its customers accelerate deployment of, and seamlessly expand, their networks.
Michael Riches has been the CEO at Axicom since July 2020. However, he initially started out in law. "I was a lawyer in a private practice for 17 years – the last 10 years as a partner at first Minter Ellison and then Clayton Utz," he explains. "I specialised in the financing of large M&A transactions and major infrastructure projects."
In 2011, Riches decided to leave legal practice to take on an executive role at Alinta Energy as part of the new management team engaged in the private equity buyout of the business. "I spent six years at Alinta Energy in a variety of roles, including regulation, government relations, retail, power and gas development, and in the last two years I was responsible for the operation, strategic review and ultimate closure of South Australia's only coal fired power station and associated coal mine."
In 2017, Riches became a Group Executive at Aurizon Ltd (an ASX Top 50 company) responsible for the management and operation of the Central Queensland Coal Rail Network, comprising 2,700 kilometres of rail track hauling c.220 million tonnes of coal from 40 mines to five export terminals on the Queensland Coast. The business was responsible for the maintenance of, sustaining capital expenditure for, and train operations across, the entire rail network.
"After having senior roles in two infrastructure businesses in heavy industry, the role at Axicom has afforded me the opportunity to learn an entirely new sector, which is growing and becoming a critical part of the fabric of our economy, whilst drawing on the skills and expertise associated with large scale, long life infrastructure," affirms Riches. "I believe my experience in infrastructure, particularly in working with customers and creating new solutions to optimise outcomes for them, was a big factor in moving into my current role. Being new in the telecommunications industry I think I bring a different perspective in thinking about the problems and challenges the sector faces which is something that I think is and will continue to be beneficial for our customer base."
TRANSFORMATIVE APPROACH
Having been at the forefront of the shift in the energy industry, from fossil fuels to renewables together with his experience in establishing ground-breaking changes in the regulatory framework in the rail industry, Riches is well-placed to discuss the ongoing transformation occurring in the telecommunications sector. "In Australia, as is occurring globally, telecoms is a hugely exciting space to be in," he explains. "The evolution and implementation of 5G is a game-changer in the industry. The power of 5G combined with the development of new and exciting technology solutions associated with mobile connectivity is transforming an industry that was already becoming even more critical following the COVID pandemic.
"Working in a sector with such strong fundamentals and such extraordinary potential is hugely exciting and creates the opportunity to bring some new and innovative thinking and solutions to the role and purpose of infrastructure in meeting the ever-changing requirements of our customers."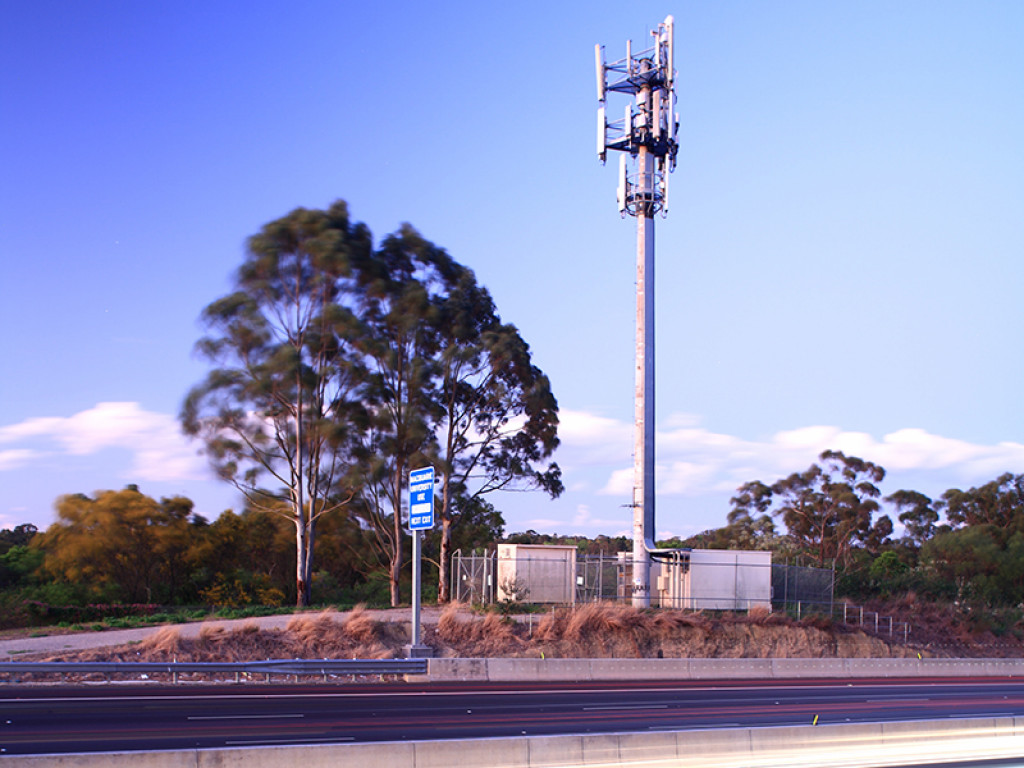 CUSTOMERS FIRST
Axicom's model is to provide shared infrastructure for use by all its customers to lower their costs, improve the speed of their deployment and increase overall efficiency. "The substantial and rapid changes in technology has placed additional capital burdens on our customers and we believe there is an opportunity for us to support our customers through the application of capital and the development of new shared infrastructure solutions that improve our customers' efficiency and their service to their customers in a way that does not impact any competitive or other advantage that they may have previously obtained through owning their own infrastructure," notes Riches.
Under Riches, customers are at the heart of Axicom's strategy and cultural transformation, and he is continuously striving to ensure operations at Axicom are truly customer-centric. "The principle I seek to instil in my team, and all our employees, is that creating value for our customers should be the first and predominant focus. If we can do that then I will always back our team to develop a solution as to how our organisation can participate in that value creation," he explains. "Understand your customer and step into their shoes – look from the outside in – is imperative in any market but critically important in the telecoms sector at present where the requirements of the customer are changing and evolving so rapidly. Innovative ways to deliver value are far more readily created with this customer first approach. In essence, make the hardest part of the solution how Axicom shares in the value creation rather than developing a product which 'works' for our business and then try to solve how we can fit the customer into that product or solution. Of course, it is an iterative process but where and how you start has a big impact on where you end."
Riches believes Axicom's approach of understanding his customer's critical issues and solving those problems through world-class delivery has been, and will continue to be, the key component to creating new opportunities. "I am firmly of the view that first and foremost you need to support your customers and that if you deliver for them, they will be supportive of creating value for you," he explains. "It becomes a symbiotic relationship where value creation becomes a win-win as you work together to solve problems. In the past 18 months in particular our business has sought to change its approach to the way Axicom, as an infrastructure provider, has traditionally operated. I am fortunate that the current market dynamics have supported this approach together with having an outstanding team that has been able to deliver on the commitments we have made.
"For us and our customers, it's very much about being partners. We have a strong focus on digital transformation and automating a lot of our processes which provides us the ability to allow our customers to see exactly what is occurring in any project. Offering and encouraging that ability for our customers to see very transparently what is going on among all the deployments across our sites allows us to work with them in a collaborative and co-ordinated way to deliver more quickly and effectively. We have to be, and will always strive to be, customer-first."
"I am firmly of the view that you need to support your customers and that if you deliver for them, they will be supportive of creating value for you"

Michael Riches, CEO, Axicom
BRIGHT FUTURE
Axicom is currently in the midst of many exciting projects. Recently, the organisation completed a 19-year contract extension with TPG Telecom for their presence on Axicom towers, consisting of over 1,000 sites. Axicom worked in a highly collaborative and consultative way with TPG to understand their future network needs and key business objectives in order to provide solutions that deliver long-term value. "A contract is one thing but meeting your commitments is critical and to date I believe that in adopting our customer first approach and working with TPG in a co-ordinated and collaborative fashion, we are exceeding the very high expectations that TPG has in relation to their 5G deployment. This will see TPG having 5G capability on over 400 of our sites by the end of 2021," explains Riches. "The strong and collective engagement has generated significant improvement in the outcomes we have achieved with TPG across the business. The focus on creating value first for the customer is now generating considerable additional opportunities. We are working with TPG on over 100 new site builds with more to come together with similar engagement on further co-location of new TPG sites on existing Axicom towers. We are also discussing with TPG some new business opportunities where we can solve some of their infrastructure challenges that will enable them to provide a better service to their customers."
Looking to the future, Riches is optimistic about the next few years at Axicom. "We've got a really big opportunity at the moment. In addition to the substantial steps we are taking in delivering new value for customers within our existing business, the significant changes expected in the Australian tower market will create opportunities we would certainly look to participate in" he explains. "Our focus will continue to be on delivering solutions that meet the ongoing demands and requirements of our current customers and also we will look at how we offer attractive value to future customers.
With the natural attributes and benefits of being an existing participant in the market combined with an attitude of placing the customer first, we believe Axicom represents a compelling proposition for our current and future customers."
VIEW AXICOM BROCHURE