In an appointment with Dr Jimmy Chew, CEO of OneCare Medical, he tells us more about the company's full range of healthcare services provided to patients in Singapore.
CUSTODIANS OF HEALTH
Preventative, accessible and professional healthcare.
That was the common aim of an experienced group of doctors who formed OneCare Medical in 2013, opening the very first clinic in Boon Lay that year.
One of those doctors was co-founder and CEO, Jimmy Chew. An accredited family physician, he completed his medical undergraduate studies at the National University of Singapore, obtaining a graduate diploma in family medicine before gaining a wealth of experience in both the surgical and medical departments of various public healthcare institutions in the country.
Chew, and the rest of the 180-strong OneCare Medical team, firmly believe that prevention is better than the cure. As such, the company aims to provide preventative healthcare by dealing with the prevention of illness to lower the associated effects and risk factors of disease.
"OneCare Medical is a primary care general practitioner (GP) chain providing affordable, accessible and quality healthcare services to the community," begins Chew.
"We have been opening up to five clinics per year and currently we are operating 25 clinics, which are fairly well distributed throughout the whole of Singapore."
Prior to the COVID-19 pandemic, close to half a million patients visited OneCare Medical clinics every year. The majority of these clinics are located in the residential heartlands, making them the convenient choice for healthcare services.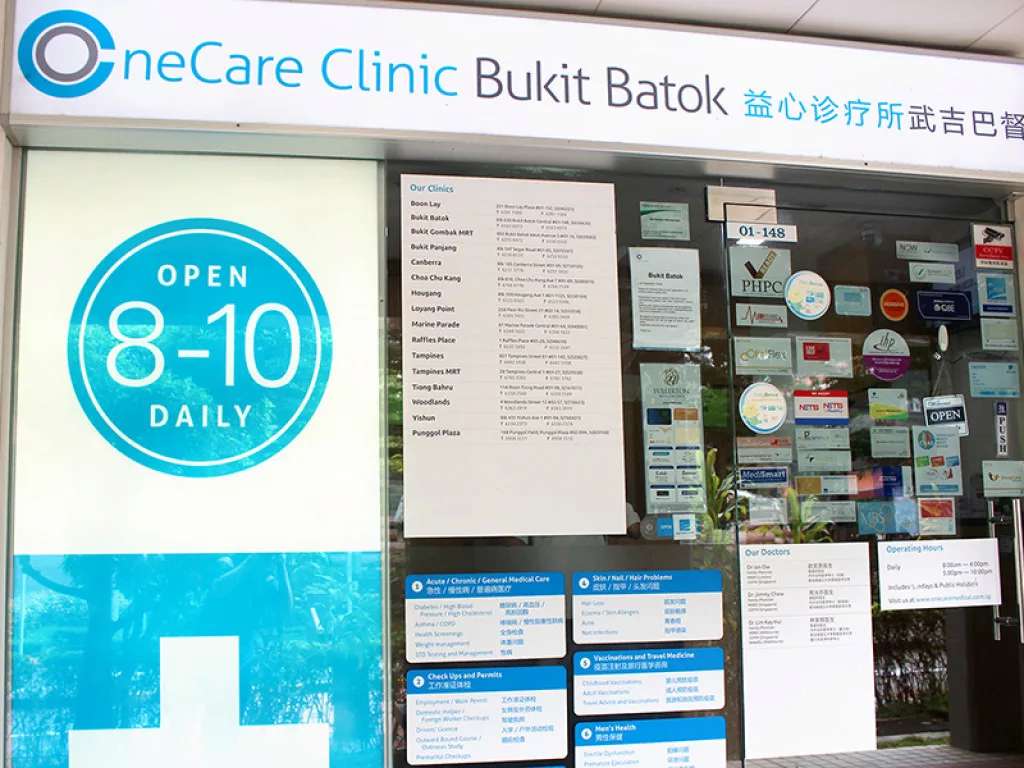 Primary care focus
Such is the multitude of complex healthcare choices and treatment options now available on the market, OneCare Medical's team of family doctors try their utmost to enable patients to make the best decisions for their health.
Seeing to patients from across all age groups and demographics, the company strives to listen carefully to any health concerns, addressing them with informed discussions and clear explanations.
OneCare Medical clinics also have access to Singapore's National Electronic Healthcare Record (NEHR), which enables continuity of care between various healthcare institutions in the city-state.
"We offer a full range of the usual primary care services including acute and chronic disease consultation, health screenings, vaccinations, statutory medical examinations for patients, and much more," Chew outlines.
"First and foremost, our main focus is to make sure that we provide excellent and affordable primary care services. That's what makes us different."
OneCare Medical's focus on primary care has been necessitated by the highly competitive nature of the healthcare industry, in which the company has sought to find its niche and be the best at it in order to stand out from the crowd.
"Competition is unavoidable in almost all industries and healthcare is no exception, so we try to be the best at what we do by providing high-quality primary care to the masses."
The concept of workplace health is also becoming increasingly relevant, as more and more companies recognise that future success in a globalising marketplace can only be achieved by a healthy, qualified and motivated workforce.
A healthy workplace environment ensures a flexible and dynamic balance between meeting customer expectations and organisational targets, as well as the skills and health needs of employees.
As such, OneCare Medical also helps to relieve organisations of the strain of managing medical administration, providing monthly invoices and reports on employee health matters to ease the burden of healthcare administration tasks for companies.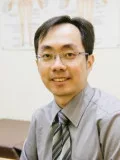 SPECIALIST PARTNERS
Most OneCare Medical clinics are open seven days a week, an attractive proposition for patients in search of doctors that are always there to attend to their primary care needs, whenever and wherever they require it.
Indeed, accessible healthcare for OneCare Medical is not just about having a number of clinics well distributed across Singapore, but also the availability of doctors.
Complemented by supporting services such as telehealth, radiology and appointment booking systems, OneCare Medical relies on partners to further diversify and provide a more complete, specialised primary care service.
"We work with laboratory, homecare, ancillary and specialist service providers; these are things that help to add value to our patients' healthcare experiences," Chew says.
For example, OneCare Medical has been working very closely with StarMed Specialist Centre, an advanced one-stop specialist centre with a comprehensive range of clinics and services.
"Because we are focused on primary care, we do not really have our own specialists. That's where the likes of StarMed Specialist Centre come in, to help us create a healthcare ecosystem," Chew reveals.
"We both have a common investor called Health Management International (HMI) Group, which has invested in ourselves and StarMed Specialist Centre to form this synergistic collaboration."
In 2019, HMI Group invested in 40 percent of OneCare Medical with the intention of growing it into a clinic chain of 40 GPs in Singapore, and has since taken a majority stake in the company.
A growing regional private healthcare provider with a presence in Singapore, Malaysia and Indonesia, it shows that HMI Group is focused on growing its existing healthcare businesses.
OneCare Medical has also recently collaborated with healthcare technology solutions provider Ninkatec to offer homecare services and personalised home-based healthcare solutions for elderly patients.
These services are wide-ranging, and include medical and nursing home visits, procedures and other treatments. It is a revolutionary step forward for primary care services, with the rapid acceleration of novel healthcare innovations helping to improve patient wellbeing.
The partnership coincides with efforts to make medical services available to patients in the comfort of their own homes, the benefits of which comprise convenience, peace of mind and safety.
By moving beyond the physical walls of its clinics, OneCare Medical can extend its reach into the homes of more patients and families with an increasing number of treatments.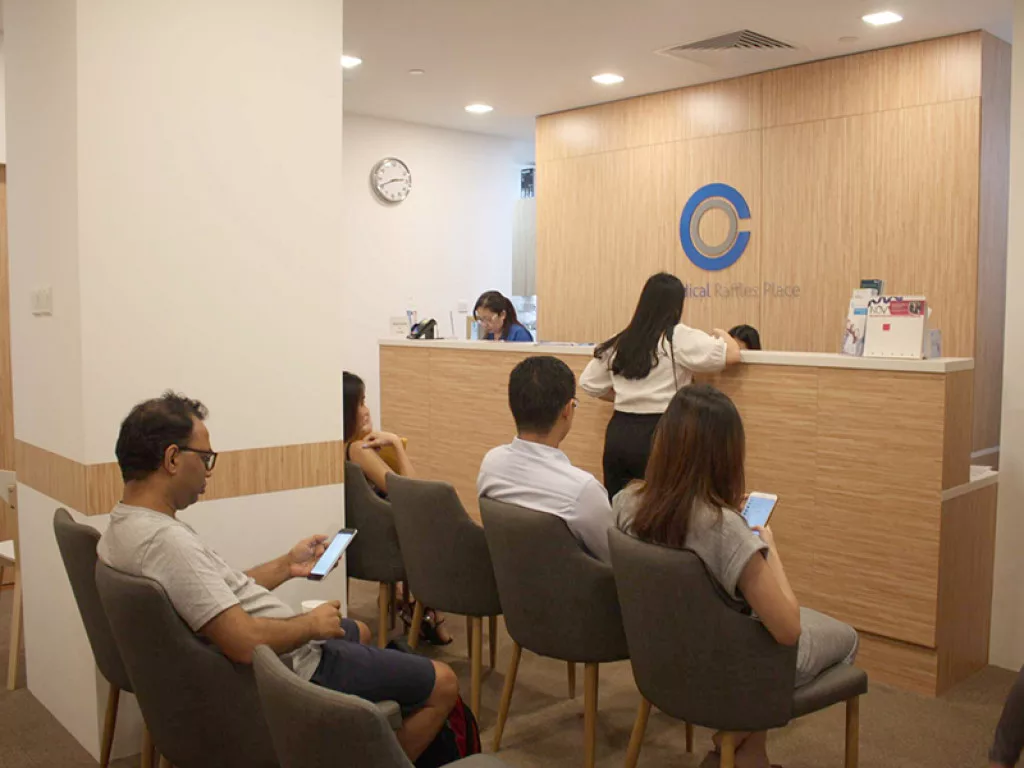 SCALING UP THE BUSINESS
The 25th and latest addition to the OneCare Medical family is Beo Crescent Clinic & Surgery, having been acquired by the company in October 2021.
Conveniently located in central Singapore, this independent GP clinic has been providing basic primary healthcare services to the local community for the past 10 years.
With this experience in mind, it means that Beo Crescent Clinic & Surgery has been able to seamlessly embrace the common, shared values of the OneCare Medical network.
"They can leverage our resources to expand their services, as well as potentially extend their operating hours," states Chew. "As part of the OneCare Medical family, they are now able to enjoy our economy of skills which can also reduce their running costs."
In addition to pursuing more acquisitions, the establishment of a new central support office has further helped to scale up the business. Complete with accounting, logistics, central purchasing and operational departments, the capabilities of this central support office continue to grow.
It has also enabled OneCare Medical to set up more clinics, such as the likes of Beo Crescent Clinic & Surgery, and support them in a scalable manner.
"Every time we start up a clinic, the processes are really fine-tuned and that makes things easier," Chew notes. "Of course, when it comes to the operational needs of the clinic, the central support office brings a huge number of benefits because we have everything in place."
"Teamwork is especially important, to fulfil all of our daily tasks as well as handling challenges and fighting against unexpected events such as the pandemic"

Jimmy Chew, CEO, OneCare Medical
PANDEMIC RESPONSE
All OneCare Medical clinics are able to administer recommended vaccines for adults and children, including COVID-19 vaccines in some of the clinics.
OneCare Medical has participated in the national vaccination programme against COVID-19, and as part of the Singapore Ministry of Health's network of Public Health Preparedness Clinics, the company has helped to diagnose and treat COVID-19 patients.
The proximity of clinics and consultations to affected patients and communities across Singapore has helped to reduce the transmission of this infectious disease as OneCare Medical's services, which include providing COVID-19 swabs, are widely available across the country, negating the need to travel to multiple locations.
Singapore currently has a case fatality rate of just 0.29 percent, one of the lowest in the world, and OneCare Medical has helped to play its part in this success.
"We have mobilised our manpower to help manage key community facilities, used to manage COVID-19 patients who do not require tertiary care, so these are things that we have been doing to help with the pandemic response," shares Chew.
The support of suppliers has also never been more paramount, to ensure the company is adequately and reliably equipped with pharmaceuticals, medical equipment and consumables.
"We have to trust our suppliers to make sure that quality control procedures are in place and that they are able to restock our supplies in a timely manner.
"That way, we can ensure that there's a good balance been the shelf life of products, having stock ready, and making sure our warehouse capacity is optimised. All these things come together to make sure that our operational requirements are met," Chew continues.
In what has been a truly testing time for healthcare staff during the COVID-19 pandemic, the hard work and professionalism of OneCare Medical's staff cannot be overemphasised.
"Teamwork is especially important, to fulfil all of our daily tasks as well as handle challenges and fight against unexpected events such as the pandemic. It requires them to be courageous as well as professional.
"We encourage our staff to support each other, and we have career planning in place for most of them, so they are able to grow with us as the company grows," adds Chew.
In doing so, OneCare Medical will continue to provide preventative, accessible and professional healthcare to residents across the heartlands of Singapore, with the hope of becoming a recognisable, trusted brand.