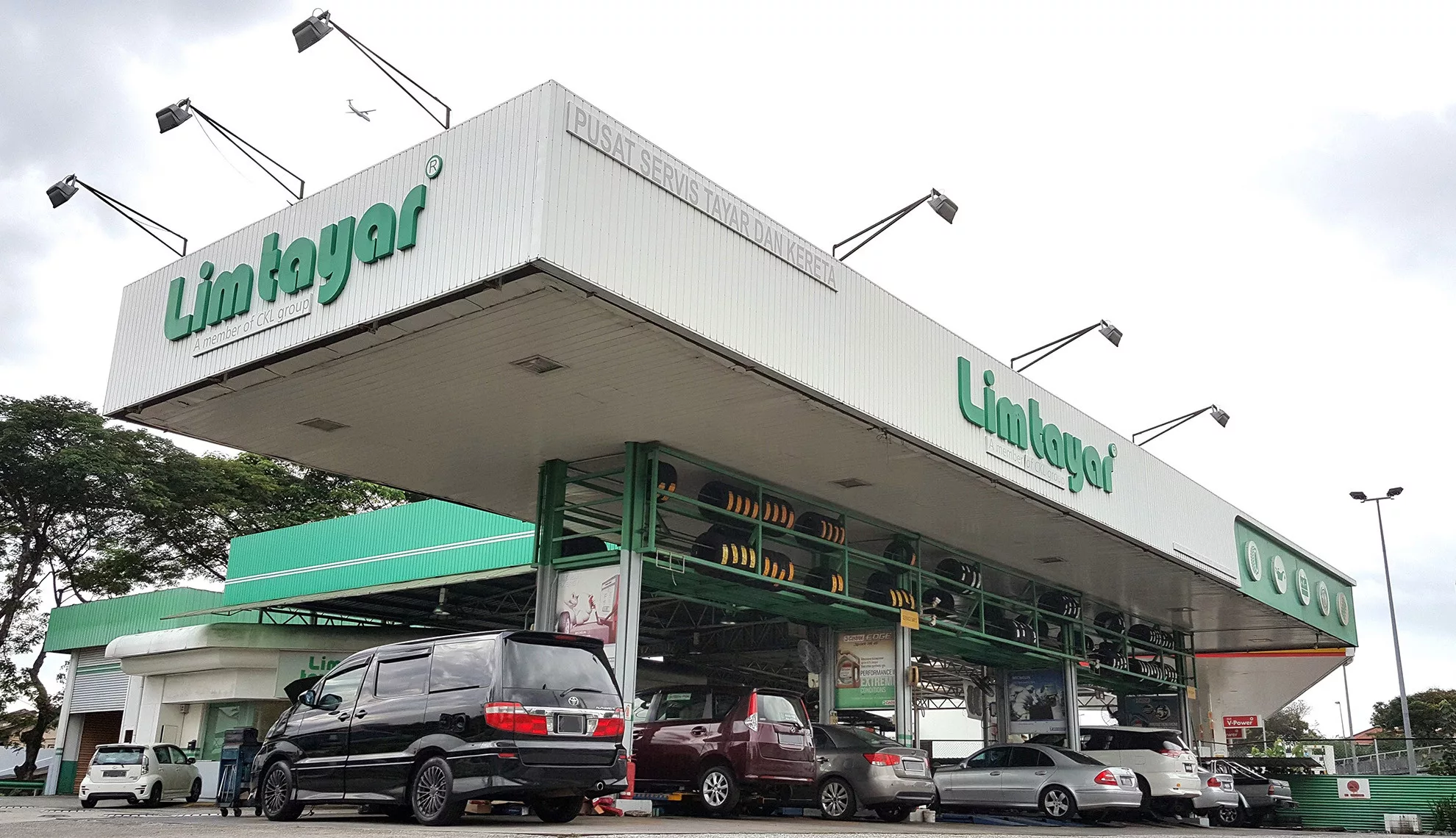 Driven by Diversification
CKL Group of Companies is a story of self-sustained transformation. Once a humble tyre retailer, it is now renowned as a market leader across numerous industry verticals.
Writer:  Jonathan Dyble  |  Project Manager: Josh Hyland

Transformation is one of biggest buzzwords in the world of business. It's a hype term, summarising the aspirational plans of many companies to move from point A to point B and reach ever greater heights.
There can be some real value in the buzz, however. For those organisations dedicated to making progressive decisions, transformation plans can become true success stories, CKL Group of Companies being a prime example of the opportunities that can be derived from a well thought out and forward-thinking strategy.
"When I first joined CKL 15 years ago, the company only had its Lim Tayar automotive retail and distribution businesses," explains Clement Lim, its Executive Director.
"Having travelled abroad, I had seen numerous trends emerging across Southeast Asia, and could see tremendous opportunity to make meaningful changes that would benefit the organisatio''s long-term growth."
To say that this opportunity has been realised would be something of an understatement.
Lim Tayar has transitioned from a tyre dealership into Malaysia's only wholly owned independent retailer of its kind with a network of state-of-the-art stores. Further, CKL has added a number of new strings to its bow including School of Skills (SOS), a fully-fledged vocational education entity, and Blue Labs – its automotive technology division delivering IoT, big data and telematic expertise.
"SOS began six years ago," Lim reveals, pointing to the former. "We educate high school graduates in mechanical engineering with accreditation from the UK, these students then going on to secure employment with either us or our partners.
"Blue Labs is a more recent venture. We saw the potential that it would offer in the future owing to the rise of electric and autonomous vehicles. While these technologies may take a while to materialise, we're positioning ourselves to be able to contribute in these spheres."
Firm foundations
Today, CKL is highly active in Malaysia's automotive and property ecosystem.
The launch of new segments such as Blue Labs and SOS have not been of detriment to the wider business, each new entity built from the ground up to be fully self-sustaining and autonomous without leaning on the rest of the group for support.
"We do not believe in creating cost centres. Each division should be profitable after an agreed initial period," Lim comments. "At CKL, our businesses are able to reinvest in themselves constantly rather than relying on external funding.
"Through this structure we are able to make drastic changes and back each other when it matters in difficult situations. When new prospects present themselves, we consider how they might benefit our core business, and through this simple mindset can make yes or no decisions quickly and with focus."
Built on these attitudes, CKL is well placed to both capitalise on new opportunities and overcome challenges, its foundations further reinforced by an extensive, loyal, growing network of esteemed suppliers and partners.
The Executive Director explains, deeming the efforts of these organisations as critical: "We view our partners as a key component of our success.
"One of our longest standing partners has been with us for 30 years! We have been supported through difficult and good times and it is working with those partners who will always have your back with reliable products and services that provide us with peace of mind."
Lim also identifies CKL's workforce as being highly important.
During what has been a definitive transition period for the group, where many multiple decisions and changes have been made for the betterment of the company, its employees have embraced progress at every juncture, the company repaying this unwavering faith through numerous training and upskilling programmes.
It runs masterclasses on business coaching for its managers and soft skill sessions for its frontline staff, proactively working to keep them ahead of the curve.
"I have always said that we are in the people business," Lim states. "We are always looking at new ways to improve the learning, training and educational resources available to our people.
"We have a young and dynamic team and have been challenging each other to ensure the company stays at the forefront of the industry. Our staff are a hugely important asset."
Proactively adapting
Indeed, leveraging these pillars, philosophies and 35 years of experience, the future looks particularly bright for CKL Group of Companies.
Lim Tayar is particularly buoyant in Kuala Lumpur and around the capital area where more than half of Malaysian GDP is derived. Meanwhile, its education and distribution businesses have established footprints nationwide, the company now exploring opportunities in other markets across Southeast Asia.
Be it franchising retail outlets or restructuring its distribution division, both local and international expansion are almost certainly on the cards.
"We have intentions to run pilots soon," Lim muses.
"Our retail model conversion from dealership to independent has been a triumph, and there are other success stories. I'm excited for the future – we have assembled a strong working team which will be able to carry out some of the projects that we have been gearing up for."
Beyond this immediate optimism, the Executive Director also offers up a sense of realism as he looks long term.
Here, Lim circles back to the importance of the company's new technological entity as our conversation comes to a close, confident that CKL will continually evolve to maintain its place as a true stalwart of Malaysian industry.
"You cannot stop the future from coming and the Southeast Asian market is primed for growth in the next 10 to 15 years," he states.
"In my eyes, technology will be the key driver across all industries. I'm keen to see how batteries in electric vehicles and charging stations will impact the automotive sector, for example. It's a matter of how new technologies are applied to each vertical and the effects they have.
"We will remain proactive in adapting as and when it is necessary."
VIEW CKL Group of Companies BROCHURE