From being the lone woman on the team to leading an AUD$27.5 billion forward programme, Julie Mitchell has always sought ways to do things differently and better in a constantly evolving world. As Deputy Director-General for Infrastructure Management and Delivery at the Queensland Department of Transport and Main Roads, Mitchell discusses the state of transport, the upcoming Brisbane 2032 Olympic and Paralympic Games and how the department is partnering with industry.
CHAMPIONS OF TRANSPORT INNOVATION
If there's one word that describes Queensland's transport network – it's multidimensional. From the sandy beaches in Cairns down to the Gold Coast, to the red earth of Childers and the wheat fields in Roma and the South West, this state covers an area nearly seven times the size of Great Britain.
While Queensland's Department of Transport and Main Roads (TMR) is responsible for a very important backbone of 33,000 kilometres (km) of state-controlled roads, this is augmented by a variety of services and physical infrastructure from policy to school crossing supervisors.
If you're lucky enough to live in Queensland, you might be in the Torres Strait, where we regulate marine pilotage services to protect the world heritage listed Great Barrier Reef, or you may have travelled to the west of the state to see the Muttaburrasaurus Dinosaur on our freshly sealed very rural Cramsie – Muttaburra Road? Or maybe you'll be taking your surfboard from Broadbeach to Burleigh Heads on the Gold Coast Light Rail Stage 3 (due for completion in 2025).
If you're into bike riding, it's possible you've used one of TMR's cycleways or rail trails that are connecting people to places and encouraging more Queenslanders to ride their bikes. Moreover, if you're in Queensland, it's highly likely you'll interact with us face-to-face over your lifetime for a driver, marine, or dangerous goods licence.
Across this broad network, TMR provides the regulatory, policy, and planning framework that keeps Queensland moving and connected. With a workforce of around 9,500 people, I'm in awe at the range of services we deliver that contribute to making Queensland a great place to live.
Every day I learn something more about the services and infrastructure we provide.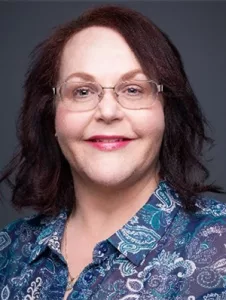 THE OLYMPICS APPROACH
With less than 10 years to the opening of the Brisbane 2032 Olympic and Paralympic Games, I can tell you we're making every day until 23rd July 2032 count! Like many Queenslanders, I hope to be there at the opening ceremonies for the Brisbane 2032 Olympic and Paralympic Games. Being one of the biggest and most watched sporting events worldwide, we're very aware of the task ahead of us.
However, it's not the first significant sporting event we've held. Queensland had a 'practice run' with the Gold Coast 2018 Commonwealth Games (GC2018) but there are a couple of things that are different for 2032. Firstly, the size of the combined Brisbane 2032 Olympic and Paralympic Games are 7.5 times bigger than they were; the Paralympics alone will be bigger than GC2018.
Secondly, the duration means prolonged and significant network disruption with 30 days of competition, training and roll down, and then two weeks between the events, totalling nine weeks. We have to make sure we keep the state moving as well as deliver the games and lasting benefits.
This means we're already thinking about how we provide a positive legacy. The games are a catalyst to bring forward investment to deliver great benefits, such as fully accessible transport facilities and services and a commitment to quality walking and cycling connections to venues and major public transport hubs.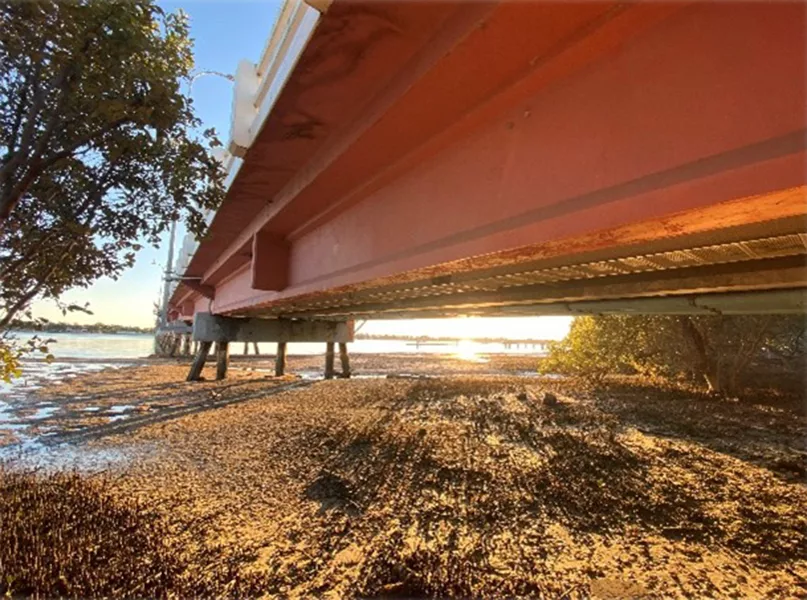 A LONG-TERM VISION
Given everything we've experienced over the last five years, from COVID-19 to bushfires to floods, our longer-term vision is definitely agile. Queensland is unique as two thirds of the state's population live in South East Queensland, where an additional growth of two million people is forecast in the next 20 years. Unexpectedly, our population base grew during COVID-19 as we were a destination of choice.
The delivery of region-shaping infrastructure like Cross River Rail can be pivotal in shifting people to more sustainable travel modes, supporting more consolidated development, and allow for high-frequency, high-capacity links. Active transport has also increased and has a role to play in connecting people with places locally, supporting healthy and active lifestyles, and creating liveable and accessible communities in both metro and regional areas.
Rail will be the backbone of the South East's transport network; it's the heavy lifter for passenger movement and the cornerstone of TMR's vision for the future. We expect more people will travel to work in Brisbane's central business district (CBD) by rail than by any other mode and when Cross River Rail opens in 2026, further opportunities will be fully realised regarding capacity improvements.
In regional and remote areas, challenges include distance, flooding, resilience, and access to affordable transport services. Safety and connectivity are critical for the community and economy whether moving freight more efficiently or developing tourism, and ensuring the community has access to essential services like health, education, and employment.
As for over the horizon planning, I'm reminded of a futurist who said 'look to the sky' when prompted about the next generation of transport vehicles. Recently, there's been a lot of discussion about electric autonomous vertical take-off and landing (VTOL) drones. We're making sure we monitor this front of the innovation wave.
INNOVATING TRANSPORT
I didn't expect to be dealing with passenger VTOL drones during my career, so innovation in the transport industry has kept us all on our toes. Innovation plays a key role in everything we do at TMR. I've been an innovation champion for more than seven years now and doing things differently and better is embedded into our ethos. We need to keep innovating to stay relevant in a world that is constantly evolving.
It's not just autonomous and connected vehicles, low carbon fuelled vehicles and drones we have our innovation lens focused on; it's also the opportunities presented by data and data analytics. The challenges we face as a transport agency are broad; we need to be across issues as diverse as the ethics of data collection and storage.
TMR's now working to lay the technical foundations for the next generation of smart transport infrastructure. We're investing to prepare Queensland for connected and automated vehicles and have progressed a large scale detailed technical project and pilot trial of autonomous and connected vehicles at Ipswich.
TMR's also progressing a roadmap for the development of traffic management systems to 'guide' autonomous vehicles and be fully adaptive to the current real time, on road situation. These innovations mean the future of transport is exciting – very exciting – and the challenges and opportunities associated with emerging transport technologies are far reaching.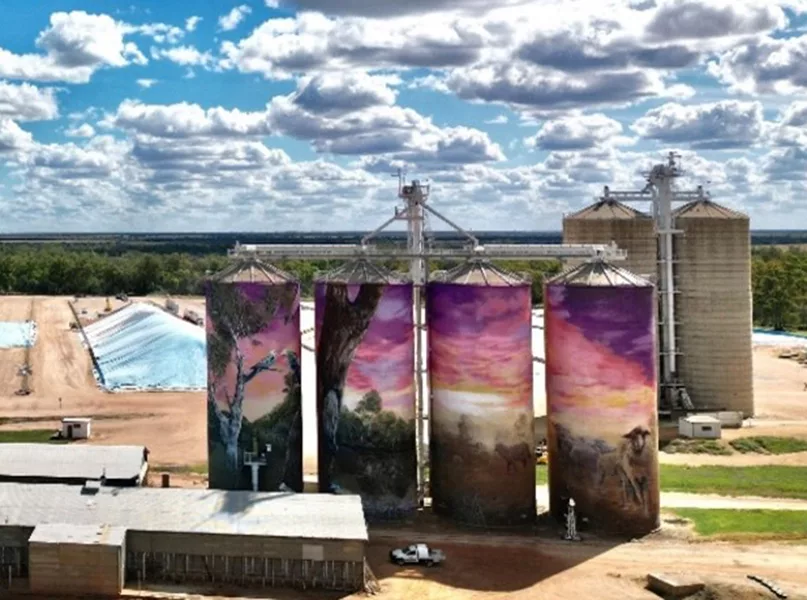 A REWARDING CAREER
When I started my career as a graduate engineer with TMR over 35 years ago I certainly didn't think I would have oversight of AUD$55 billion of transport assets with a maintenance budget alone of more than AUD$5 billion. Added to these numbers is the responsibility of leading a team of around 3,300 people who support its delivery.
Pursuing a graduate position with TMR was a purposeful move; I saw major benefits working for a large state-wide organisation that could offer me the ability to change jobs and gain experience but not have to change agencies. I knew I needed to push my boundaries and take opportunities as they arose.
A pivotal point in my career was when I was Manager of Transport Planning in the Metropolitan Region (Greater Brisbane) from 2005 for around two and a half years and absolutely loved it. It was a culmination of my earlier career experience, and I led a team of more than 100 people at a time when Brisbane was booming – land development and transport demands were increasing, and the first South East Queensland regional plan and infrastructure programme had been released. We accomplished some unbelievable achievements and although I went on to lead bigger teams, this is one I will always proudly remember because of the amazing 'flow' in our combined efforts.
I was Chief Engineer for eight years which is the highest-level engineering position in TMR and meant leading and managing the Engineering and Technology Division with 340 professional, technical and support staff in specialist areas. This was the first time I was in a role that had an organisation-wide impact and influence and positioned me well for my role as Deputy Director-General.
Inevitably, my success and ability to 'grow my own career' can be attributed to a few things. All positions should be seen as opportunities; they're key to staying relevant. If you want an opportunity, ask for it! I've learned resilience is not only bouncing back from setbacks but is a defining quality. Be curious, ask questions, and have personal clarity about your goals. Who knows where it will lead you; I've overshot my original leadership aspirations by a few levels and learned so much on the journey.
NURTURING GENDER DIVERSITY
We acknowledge there's an industry issue in attracting more female talent and we must look at engineering as a whole. It's still seen as a male domain; this reduces the number of women who choose to study engineering and STEM-related subjects. There's so much research that supports diverse teams as being high performance teams.
The reality is there's a disproportionate number of women in engineering and in TMR only 16 percent of our engineers are women (the national average is only 13 percent) so we still have a long way to go. We're active in how we're addressing gender diversity in engineering. TMR is formally committed through initiatives such as the Women in Engineering programme participation in the Engineers Australia STEM roundtable, the Engineering Link Group sponsorship to reach high school and tertiary female students to show a career path in STEM, and the Constructionarium Australia (Queensland), particularly the all-female builds they undertake. 
As a woman who has based and ultimately spent her career committed to engineering and transport in Queensland, I'm passionate about leaving a better industry than the one I entered, both now and into the future.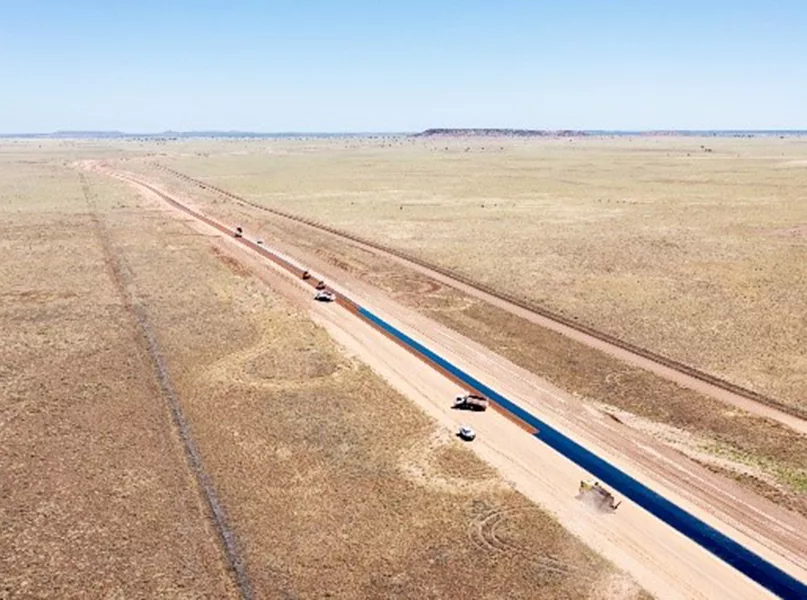 NAVIGATING A CHALLENGING LANDSCAPE
Like other jurisdictions and sectors, we continue to face challenges as our operating environment and community expectations change, and the sector evolves to meet both.
A key challenge is affordability – hyper escalation and cost increases lead to project re-scoping often resulting in deferral or the need to seek additional funding adding to project delays and potential price increases.
There's also industry capacity to meet demand, where shortages of technical and delivery skills will continue to be a challenge and potentially put multi-billion-dollar projects at risk. There is potential for this area to be unlocked longer-term with the increased uptake of STEM-related careers by women that would significantly increase the talent pool and create greater diversity.
In saying this, there's a lack of key professionals like Geotechnical engineers and experienced project managers and directors that come to mind, as well as the reality we're facing of generational loss of lived experience (due to retirement) leaving us low on practical, proven experience and shared learnings creating a higher probability of repeating previous mistakes. This is front of mind in our management meetings.
Sustainability is also a challenge and one that TMR takes very seriously. We are committed to minimising impacts on the natural environment, reducing carbon emissions, and building increased network resilience to climate change.
Queensland is a particularly climate-affected state; paradoxically it's becoming hotter and dryer (and prone to bushfire) and intense rain events are happening more frequently. These events have affected shipping, range crossings, inland and coastal areas, and recently (March 2023) North West Queensland was significantly impacted by monsoonal flooding. We have to respond and reconnect essential access to services and markets as soon as possible and need infrastructure solutions that are not only cost effective but smart, to increase resilience to deal with these challenges.
A COLLABORATIVE APPROACH
I believe true collaboration is essential to delivering excellent outcomes.
Our industry partners continue to play a crucial role in our success and to be a preferred customer in the market has seen us move toward a more collaborative model in procurement, contracts, delivery, and culture.
This is vital if we're to continue to successfully deliver our transport infrastructure programme for Queensland. Our pipeline of construction and maintenance work from 2022–23 to 2025–26, outlines AUD$29.7 billion of investment estimated to support around 25,200 jobs.
Procurement of infrastructure has also changed; it's historically been about employment but now our spend is a key platform to facilitate and realise social, economic, and environmental outcomes. Previously based on price, it's now value for money that's our focus, delivering infrastructure for the right price, not necessarily the cheapest price. It's about what we're getting for our investment that brings broader social and government policy outcomes, including an increase in local, small, and medium enterprise, and Indigenous business procurement spend.
COVID-19 highlighted our vulnerability and reliance on offshore supply chains for what was once available onshore. In response, we're looking to create more resilient supply chains, investing in local manufacturing capability, and activating local supply markets of all shapes and sizes. We've jointly committed to demonstrated behaviours across all levels of the supply chain, including effective and visible leadership, joint ownership of outcomes, staying solutions-focused and able to compromise, celebrating collaboration successes, and jointly pursuing technological advancements and opportunities for improvement using advancement in data.
Importantly, we're also focused on engagement with communities and stakeholders, working with them to ensure there's opportunities to have their say on projects that impact them both now and in the future.
The best way forward is one where we travel in the same direction, together.
DEPARTMENT OF TRANSPORT AND MAIN ROADS (TMR) PARTNERS