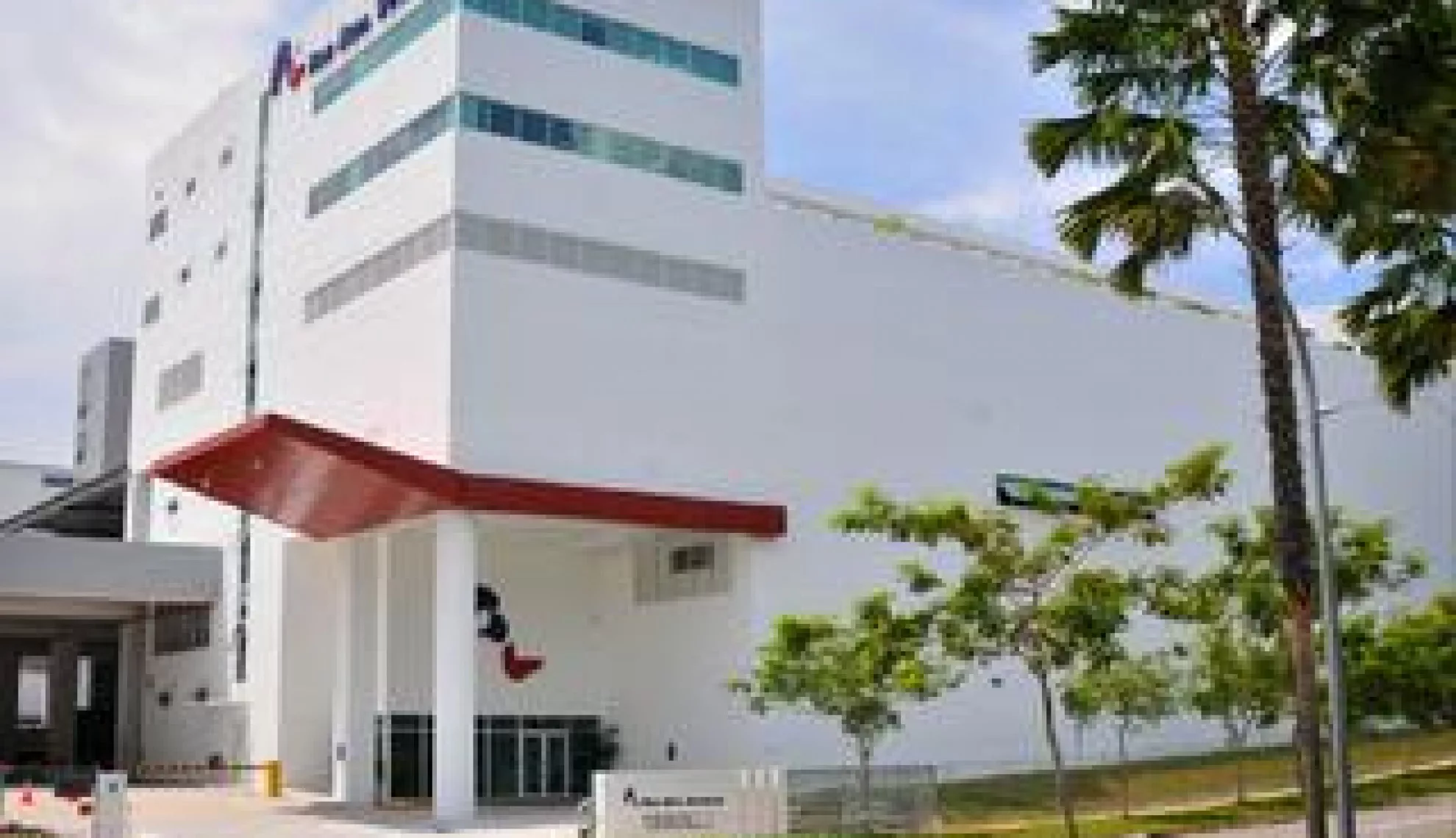 Pan Asia Logistics targets Asia growth
Asia Outlook profiles Pan Asia Logistics, a preferred air and ocean freight forwarder and logistics partner for many top brands in the East Asian market.
Writer Ian Armitage

Project manager James Mitchell
Pan Asia Logistics (PAL) is a preferred air and ocean freight forwarder and logistics partner for many top brands in the East Asian market.
It is a "holistic logistics provider", offering a "complete range" of fully integrated logistics services and supply chain solutions" which are efficient, intelligent and cost-effective.
"We have been active in the market for ten years and specialise in air and ocean freight, contract logistics and project logistics for infrastructural projects in Southeast Asia," says founder and majority shareholder Christian Bischoff. "We also have a number of complementary addedvalue services such as customs clearance and storage, distribution management, supply and inventory management, dangerous goods and waste logistics and so on and provide supply chain management as a 3PL and 4PL provider."
PAL, he says, "provides highly efficient concepts" which are designed to "optimise" customers' supply chains and "drive value for their businesses."
The approach is paying off. The rapidly growing firm recorded a turnover of nearly 100 million euros in 2012 and has over 45 offices in Asia and various agents around the world, all staffed to the highest professional standards.
PAL's offices in Asia are linked to this global network and continue to expand living by the mantra, "we go where our customers are".
"We started with six people in 2003 and we now employ over 700 staff in Asia Pacific alone," says Bischoff. "We were born during the SARS epidemic and it proved to be true that in crisis there is also opportunity. It meant we could start Pan Asia Logistics at a much lower cost."
The business has gone from strength to strength and was well positioned when the global financial crisis hit.
It has survived subsequent market volatility well and continues to grow.
The worldwide logistics market is worth over a trillion U.S. dollars annually and growing. We still have a very small slice of the pie. We invest substantially and position the company strategically to gain market share, particularly in Asia. In 2013 alone, Pan Asia Logistics committed over Euro 100 million in fresh investments.
"Last year we turned over just below 100 million euro. This year's growth rate will be rather small despite increasing business volumes. This is due to the dramatic erosion of freight rates this year. However, we will still cross the 100 million euro in turnover in 2013. We expect a large increase in turnover in 2014, when some of the invested projects go live.
"We are committed towards delivering the highest standards in operations and customer service excellence and have put high standards in place at every level of our organisation to ensure consistency in premium quality performance."
Bischoff believes that the key factors of PAL's success lies in its highly trained and dedicated people supported by cutting-edge technology and high performance IT Systems.
In January the firm was awarded the contract to build the new spare parts logistics centre for Mercedes-Benz, one of its largest customers, in Korea.
PAL will build the new facility and operate it. The total investment is US$50 million dollars and the new Parts distribution centre will be three times the size of the current warehouse.
Operation is planned to commence in March 2014.
"Why do companies like Mercedes- Benz, Ericsson, Siemens or other big names work with us?" asks Bischoff, "We go the distance and we help clients gain more control, consistency and predictability in the supply chain. Our size is a big factor. We are small and nimble. We are flexible."
Those are desirable attributes – smaller, nimbler logistics providers are in vogue.
PAL is flourishing.
"We are not a complex company; we keep our structures lean and simple. we make complex processes look simple," Bischoff says. "It helps to lower cost, speed up lead times, to bring certain urgency into the movement which is what customers really want and really appreciate.
"Bigger logistics providers can't be as flexible and fast. We work closely with our clients to better understand specific needs and aim to provide services that suit unique requirements of various industries."
This is how PAL has managed to outdo the bigger players.
And Pan Asia Logistics is well-placed for the future. "It is no secret that the market has been very volatile since 2009 really. We have had some ups but more lows than anything else," Bischoff explains. "The volatility in the market, demand of airfreight and sea freight space is really not easy to manage for anybody – small or large companies – and then there is the huge fluctuation in price. Freight rates are up and down. Just to give you an example, a year ago the ocean freight price for a 40ft container from Shanghai to Felixstowe was US$2500. Today you pay less than US$1000. It becomes increasingly difficult to manage. On the other hand there are opportunities as well. We are not too afraid of the volatility. We can manage it a bit better than many others because we are smaller and faster. We take chances. We are very aggressive in the market and we are adding business all the time.
"Further growth is on the cards.
"We are still hungry. We still want to do a lot of things and of course the growth forecasts for Asia are encouraging," Bischoff says. "We are targeting S$1 billion turnover by 2020 within the group. We have activated a lot of measures and are looking for innovative ways to grow our business in existing areas as well as new ones.
"For example, we have started a couple of new divisions, aiming at covering lucrative niche businesses like pharmaceuticals and biomedical, remanufacturing and recycling logistics, and time critical solutions. These new units are developing nicely and profitably.
"We are constantly adapting to meet the growing and changing demands of our customers."
Having grown annual revenue from S$20 million to more than S$150 million in just ten years, Bischoff's target of hitting S$1 billion by 2020 does not seem too outrageous.
PAL will continue to "take on" the big boys and its success lies in a careful combination of going after the right clients and providing customised logistics solutions that are cost-competitive.
"We are not a niche player. We are in the mass market, going head on with all the big players in the industry and we are canvassing multinational companies on a worldwide scale. We must be doing something right," Bischoff says. Mr Bischoff has lived in Singapore for more than 25 years and has over 35years of experience in logistics.
"We are an Asian company with profound knowledge of the Asian markets. This gives us a certain advantage over multinational companies, which often shy away from investing in "unknown" territory or simply do not want to be burdened with assets in Asia. One of the reasons why we are attractive as a logistics service provider for MNC's in Asia is our international and multicultural management and staff. We more than often function as a connective link for our customers, bridging the gaps and paving the way in the process."
The outlook for the global economy remains uncertain. While Bischoff is not afraid, he says it will be "vital for logistics service providers to continue to monitor the changing markets and be able to react swiftly and adjust to changes".
"We are on a journey to capture growth by aggressively pursuing our strategy of developing our core business and key services and, at the same time, expanding our services and diversify to offer greater value. We have launched a number of innovative projects and ventured into new products and this will continue to be a future strategy," he adds. "We will continue to reinforce our market presence and position us strategically."
Key Account Director Michael Rutsch continues: "We have the strategic location of Singapore which helps us. Singapore is a great hub for Asia, South-East Asia. Big companies use this as a platform. We help companies to grow their business in new and existing markets. This is what we have done for Daimler, for example, for the last 10 years and it has worked fantastically."
PAL is known for its personal touch, high quality of delivery and efficiency of services. To learn more visit www.panalogs.com.
VIEW Pan Asia Logistics BROCHURE