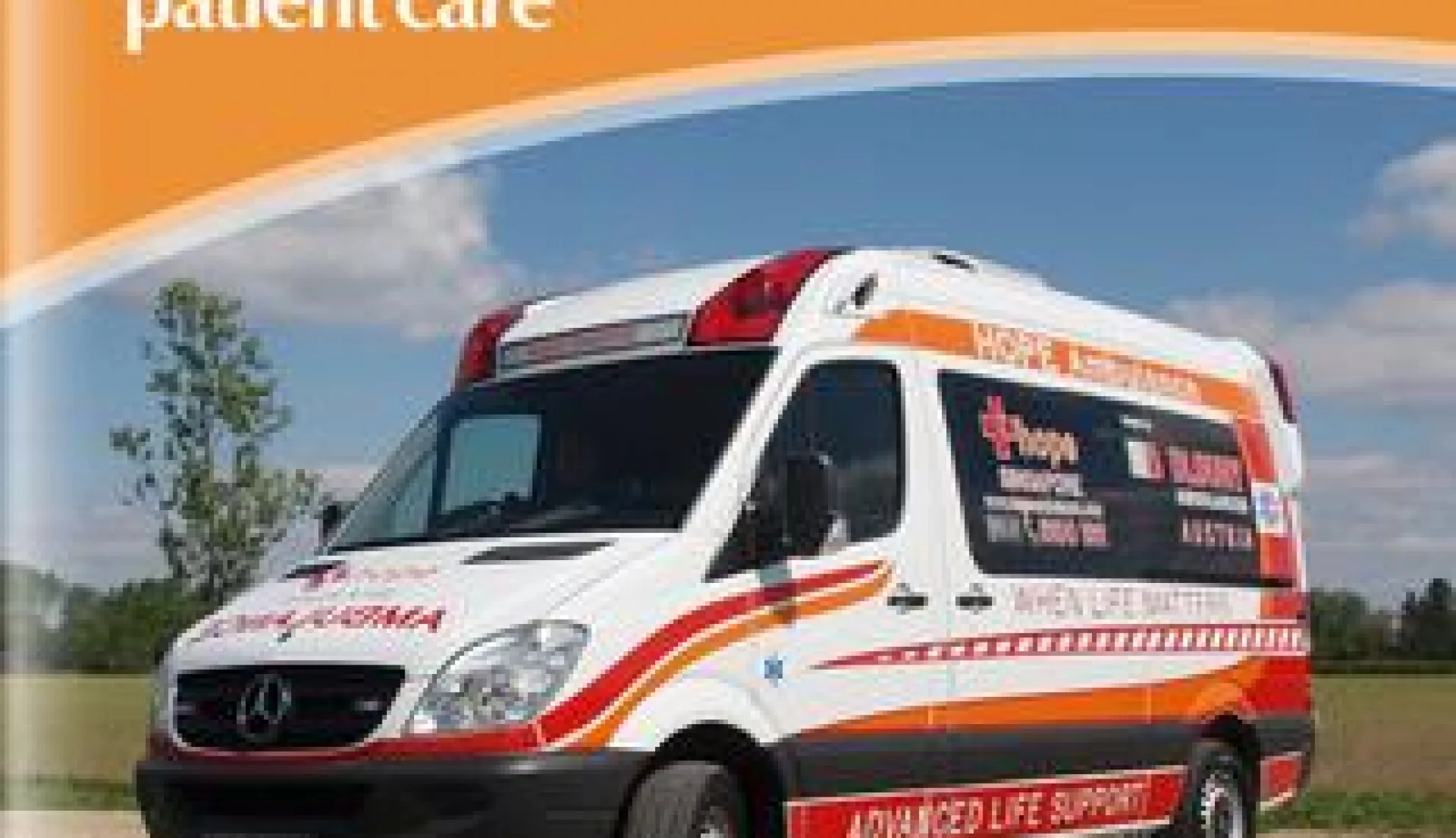 Hope Ambulance is redefining emergency medical services in Singapore; a growing 15-year longevity typifying its list of achievements
Writer: Phoebe Calver
Project Manager: Callam Waller
Hope Ambulance Service Pte Ltd has honed its ability to provide quality safety services that now set the national standard in Singapore, excelling far beyond expectations for a company of its size.
The Company opened its doors in 2003, starting out as a family-run company by Theresa and Charles Johnson with an aim to improve the standards of emergency medical services (EMS) available in Singapore. Both had extensive industry knowledge with the former a critical care nurse and the latter an emergency physician.
"Almost 15 years ago we came to the decision that there was something that we could do to improve Singapore's EMS, hoping to provide seamless medical transport," explains Dr Charles Johnson, Chief Executive Officer at Hope Ambulance Service Pte Ltd. "This was most definitely a gap that was yet to be filled in Singapore, so we set out with four staff and two ambulances."
At that time every member of the Company was still working in hospitals and subsequently was working two incredibly pressurised jobs simultaneously.
Johnson adds: "Our family home became the office and from that point in time we have grown significantly, now with more than 250 full-time staff and 42 operational ambulances to our name."
In a relatively short space of time in this industry, Hope Ambulance has also expanded its remit to offer air ambulance services as well as sea-based emergency response meaning that the Company has operations across air, road and sea.
"We take a lot of pride in our position as one of the biggest private integrated emergency services in Singapore currently," continues Johnson. "It would be fair to say that we never factored in that where we are now could be a possibility, with our focus always on making a difference for the community in any way we could."
Designing ambulances
The Company's drive to better EMS services in Singapore has led it to design and build ambulances, having realised the gap in the market for specialised vehicles.
"We wanted to be able to use properly built and equipped ambulances that were operationally efficient," affirms Johnson. "It was also important to us that we weren't compromising on the quality of medical care for our patients, something we quickly realised would not be possible when working with local engineers.
"Many companies that we approached could only offer a product that was the equivalent of 'off the shelf', with many of them telling us to focus on our core business."
With those experiences behind it, the Company expanded its search for a partner into Austria where it met with one of the top five ambulance builders in Europe. This company would go on to become Hope Ambulance's partner, building the vehicles in Austria and shipping them back to Singapore.
Various sectors
The Company has expanded its services a tremendous amount in the past 15 years, now working with international organisations to facilitate complex commercial flights for long-haul and more simple air ambulance journeys.
"As we are now working on a variety of facets within EMS, we aim to take a solutions-based approach for each area," states Johnson. "We will never provide a one-size-fits-all solution; people come to us with an issue and that is what we now specialise in."
Alongside its reputation when working with the air ambulance services, Hope Ambulance is now the number one provider of event medical support services in the country and sets the standard within Singapore.
Johnson describes: "Recently we covered the entire medical services for the Singapore Grand Prix, which included ambulances for the track, medical centre, spectators and VIPs. We would never have imagined reaching this sort of level when we began, but through hard work with event coordinators and experience we are setting the standard."
When it comes to event medical services, Singapore doesn't actually have any national standards set in stone. Hope Ambulance has been working tirelessly with the authorities in the country to do something about altering this and setting a precedent for others within the industry.
"We currently provide 80 percent of event medical services to events within Singapore, which has helped in giving us some sway with the authorities," explains Johnson. "Our overall coverage of emergency medical services in Singapore comes to approximately 20 percent, which is impressive as a private company."
There is still a lot of potential for Hope Ambulance in the country as at present, there are no nationally integrated private EMS services. This has opened up a huge opportunity for growth through working with authorities, government bodies, and private and public agencies to provide various services.
Establishing the standard
When it comes to ambulance building and design, the Company has been pivotal in establishing a benchmark for Singapore's private emergency services.
"We feel ready to move onto our next challenge in the realm of smart ambulances," continues Johnson. "We no longer wish to look at the ambulance as simply a transport tool, but actually create fully integrative systems where we can review patient data and stream live to the hospital.
"This is an ongoing project and we are currently working with a US software company to hopefully put the desired software in place as soon as possible."
Hope Ambulance has reached this point in the industry through continuous adaptation from the best practices found globally, as it is the way that Singaporean companies have always worked and grown.
"One of the great things about operating in Singapore is our ability to quickly innovate and offer new solutions to our customers, such as the smart ambulances we are working on right now," concludes Johnson. "I hope that through continuing to adapt this philosophy we will always be improving our services to best serve Singapore's residents."
VIEW Hope Ambulance Service BROCHURE