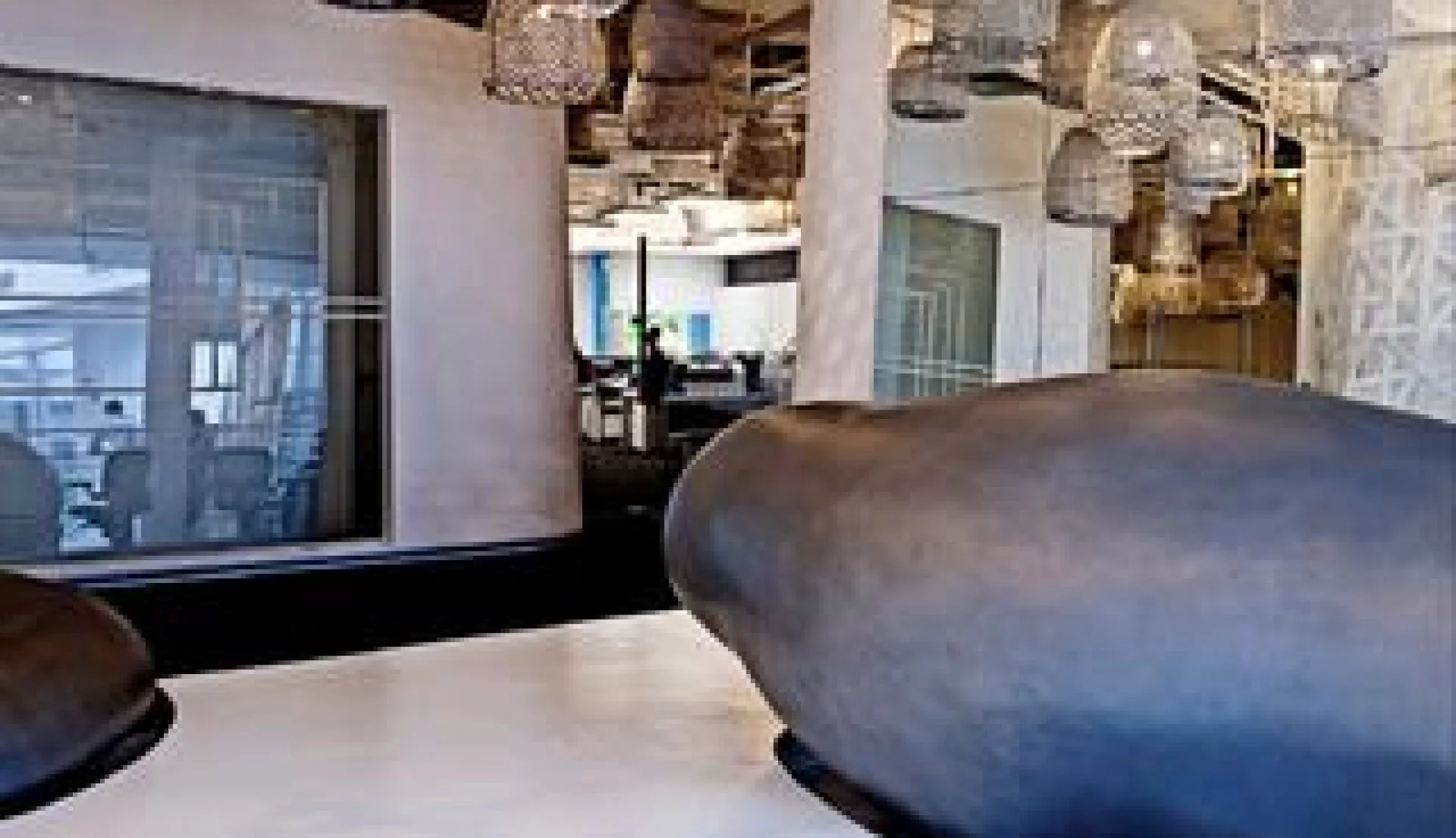 Project Management Never Looked So Good
With the project management market only just emerging in Asia, Merx are always looking for ways to achieve smarter productivity
Writer Matt Bone

Project manager James Mitchell
Merx is an independent consultancy business formed in 2001, in Singapore. Merx is a specialist project management company that also has strong competencies covering construction management, cost management and client representation. Merx provides professional services to support clients and deliver projects across the construction and real estate sectors. Merx has wholly-owned offices located in Singapore, Hong Kong and Kuala Lumpur and operates throughout Asia.
Since 2001, Merx has gone from strength to strength. In the early days, there were many hours spent explaining to clients that their services as project managers were necessary, as this type of services was unheard of in Singapore. Over time, Merx has built up a great reputation as a reliable provider of integrated project management and client services and have become an industry leader in Asia. Some of Merx's recent clients include global companies TAG Heuer, J.P. Morgan and Porsche Design.
William Forwood, Managing Director of Merx said of the company's rise to market leader: "For me, we have grown over the last few years because we remained true to our founding ethos; independent with a 100 per cent customer focus. We make sure that we maintain our integrity, passion and drive for every project we undertake no matter the size."
Building on Solid Growth

2011 provided Merx with a very good financial basis from which they have proceeded to push ahead with new cornerstone projects over the last 2 years. "With the great company performance we saw in 2011, we have now been able to diversify the company with long term plans being put in place and have started working in pure construction related projects as well as adding retail and hospitality clients to our portfolio of projects."
One such large scale project is Telco in Burma, where Merx is currently outfitting the clients new retail spaces across the country. "Burma is an emerging market and has a very young population who want to be on par with the rest of Asia. We choose our clients and projects very carefully; our work with Telco took us about 5 months of planning. We are very dedicated to ensuring everyone and everything is accounted for," explains Forwood. He went on to mention that Merx feel like "pioneers in Burma", as they are the first company to offer their specialist services in that area.
Clients and competition

Merx provides clients complete independent management of their entire construction project. The company's approach to projects greatly benefits clients by offering them an in-depth knowledge of all aspects of the project life cycle: initiation, management of consultants and design, procurement of the supply chain, on site delivery and project close out.
At the heart of Merx's project management lays a core strategy, which is to focus on forging long-term relationships with clients. To achieve this, Forwood and his team strive to ensure that a client's project is always approached in a flexible manner. "We always try to make sure that we remain agile and flexible when we facilitate our clients' project needs. For example if they want to have a specific Italian leather to do their upholstery, then we endeavour to arrange for that specialist to come on board. if the client wants us to be at the very crux of every decision or alternatively just be an overseer, then we will be happy to oblige."
Given the varying level of involvement Merx provides based on client needs, the on-going support in the form of independent advice for any of the client's project, construction and property needs will always at the highest level.
The business consultancy market has seen a rise in the number of companies offering similar management services over the last few years. Mr. Forwood has seen the Asian market grow in the number of competitors but he remains very confident of Merx's capabilities as a market leader: "we have seen a rise in the market players, but i don't think that necessarily means that there is more genuine competition, just more people trying to compete. Many companies throw their hat into the ring and see if they can do what we do. we always strive to work with clients who want a quality service and value for their money, we generally put a bid in for the right projects, but if we feel the client just wants the lowest bid then we will re-evaluate how we approach those tenders, we are not a win at all costs company. That is just not how we work."
"Our suppliers have great reputations"

When your business is to ensure a project runs as smoothly and succinctly as possible, one of the biggest assets you can have is a strong database of suppliers. William Forwood is proud of the amount of quality suppliers, who have stellar reputations, as potential contractors on a project. "The suppliers we work with are always of the highest quality, whether they are local or ones we have brought in from abroad. If the project requires a bespoke design and we do not have such a contractor in our database, we will scout out a new one with a great reputation who fits the bill. We are always looking out for new suppliers to work with, it keeps our designs fresh and our clients' projects are never the same."
With Merx utilising a plethora of talented suppliers, they have seen their portfolio of work grow substantially in the last year. Linklaters, the international law firm, contracted Merx to provide project and cost management services for the fit out of their new offices in Singapore. It is this type of high profile project that Forwood believes will become the standard for Merx: "We are always proud to be hired to oversee such prestigious company's projects, and we hope to use these as a platform to showcase our level of work. On the flip side of this though, we will still give our all to smaller projects as well, every client is as important as the next."
"There is no secret to our success"

When it comes to success, Merx has certainly had their share. In the last 5 years, they have seen the company propelled to become one of the market leaders in project management and become a strongly recognised brand. When asked about the key to this success, Forwood has a simple answer: "There is no secret; it is about hard work and a little luck. We try to put in more time, resources and work than our competitors and as for the luck side of things, just like golfer Gary Player said The harder you work, the luckier you get and it couldn't be truer for us."
Mr Forwood has set his sights on developing long term relationships and nurturing those Merx already has to ensure that clients will come back with repeat work on bigger scales. That said, he still remains aware that if needed, he will jump into the trenches and get his hands dirty: "I have no problem in working on projects myself, it sets a good example to the teams that I want to lead from the front and not just sit back and watch. It also gives me the opportunity to see firsthand the amazing work our company is working on for the clients."
Although Merx have become leaders in their field, the industry is always changing and Forwood is quick to recognise that you cannot rest on your laurels: "The Asia market is really emerging in the project management sector; there have been huge jumps in smart productivity, by means of finding new ways to get the same results in less time. Merx is always looking at new ways to leap frog the learning curve and work smarter, mainly via training and technology."
With this keen eye on the future, direct approach to business and hard work ethos pushing the company forward, the next twelve months will see Merx continue on its target to become one of the top rated project management companies in Asia.
VIEW Merx Construction BROCHURE