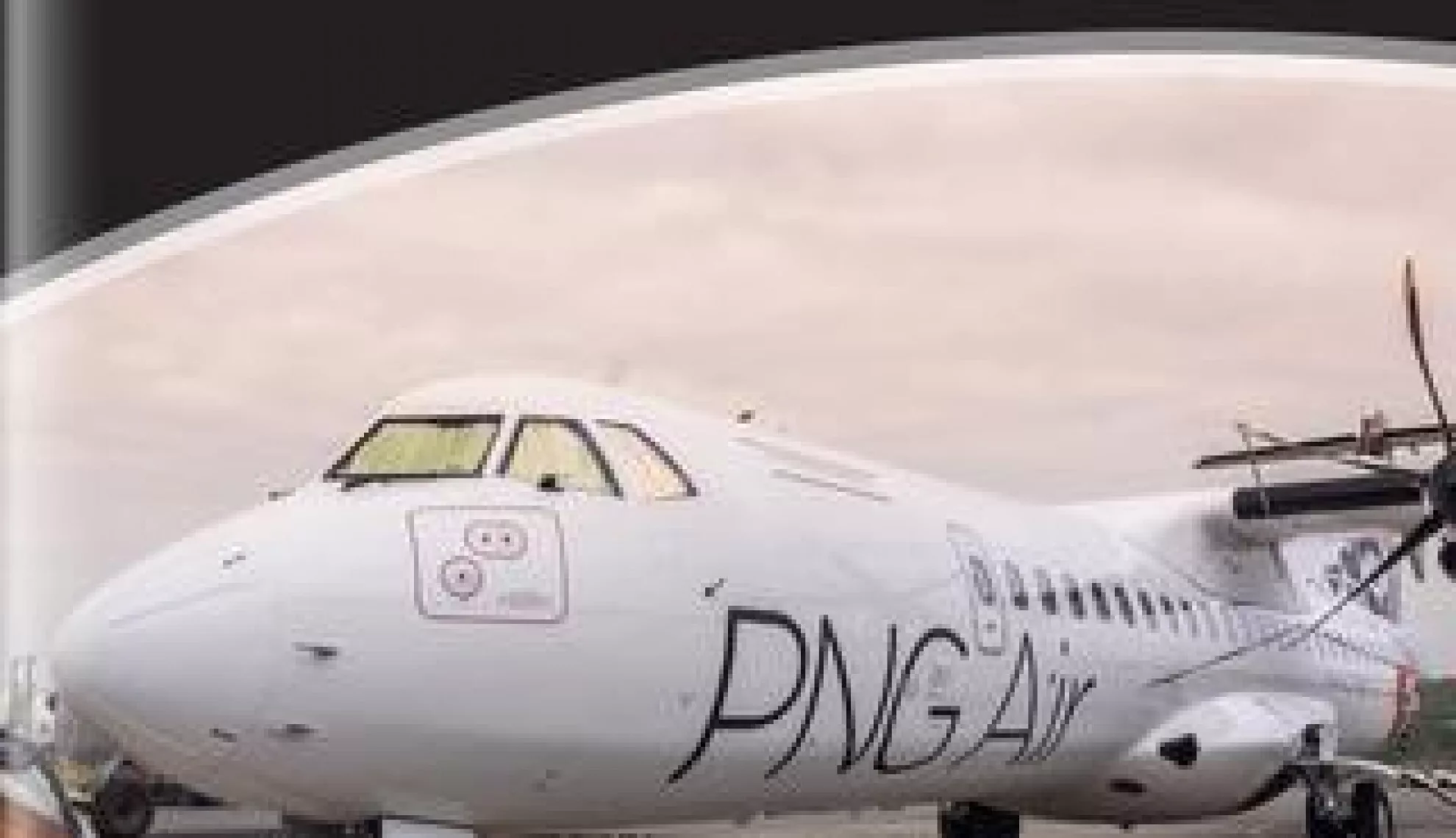 People are the central focus of all operations at PNG Air, demonstrating care and understanding of customers' needs while adhering to strict safety standards. 
Writer: Phoebe Calver
Project Manager: Callam Waller
PNG Air is responsible for providing a service to the country that is a crucial connector to the more diverse regions, including land that is spread across islands, mountains, rivers and jungles.
The Company and the industry that it operates in as a whole is vital to the people living in Papua New Guinea (PNG), servicing those that are travelling for business, family, friendship and recreational purposes. Aviation is an essential service and a widely appreciated one at that; held in the same regard as hospitals and schools which also place a lot of responsibility on the airlines.
"The incredible geography that makes our country so unique is also the factor that makes it one of the world's most difficult environments for aviation services," explains Muralee Siva, Chief Executive Officer at PNG Air. "This has heightened the need for PNG to develop a modern, dynamic and cutting-edge airline for its residents."
When taking these factors into account, launching a new airline – which is a difficult enough task in most countries as it is – is especially challenging for PNG Air. However, despite the difficulties it has been faced with, this is a challenge that the Company has taken on wholeheartedly, aiming to become the fresh face of aviation in the country.
"The vision to create our Company was first formulated in 2013, and from the beginning it has always been about creating an exceptional connector for all Papua New Guineans," affirms Siva. "This differs from many companies that are simply focusing on the lucrative resources sector. PNG Air is all about people and that will be reflected in everything we do.
"We are committed to creating more opportunities for people to travel, making it easier to book and pay for your travel and improving our service."
With its initial plans built upon the need to enrich the lives of those living in PNG, the Company identified the three key aspects that it needed to change in order to achieve this, including improved performance, ownership, the aircraft and the brand name.
"We brought PNG Air into a majority ownership with the MRDC Group and NasFund, and between them they represent a large proportion of the country's population," continues Siva. "This was a critical factor in the steps to sharpening the focus we have on serving the domestic market.
"We know that an airline can only be as good as its fleet, and this is the reason that PNG Air has invested so heavily in the best aircraft for PNG's difficult conditions."
Making a difference
Throughout its development as a Company, PNG Air has always focused on the areas in which it believes it can make a difference.
"From the beginning we have set out to providea top-class domestic service and it is only once we have achieved that delivery, that our sights will be set on other markets," adds Siva. "We have held true to our core business strategy and are always looking to develop opportunities that keep in line with our vision and goals for the future."
In order to carry out these external developments, the Company has rigorous internal processes that are constantly ongoing in order to eliminate unnecessary costs and wastage. The airline is completely focused on developing the best possible aviation products for PNG, and subsequently has brought in brand new aircraft to the country.
"Perhaps our biggest strength within the Company is the discipline we have established, enabling us to stick to our vision for the future which were agreed upon almost five years ago by both our board and shareholders," states Siva. "We hope that our plans place us in prime position to take advantage of the next boom in aviation needs for the country, which we believe will take place in 2018."
In terms of the contracts PNG Air has in place presently to aid this development, the airline successfully bid for the rights to all Newcrest Mining domestic RPT requirements in October, 2014. This was followed up by the consolidation of the RPT and Charter requirements for the Company in August, 2017.
Siva explains: "Without a doubt, this contract has been the largest travel account for PNG by quite the considerable margin, with this win reflective of the faith in our service delivery and the new products that we are able to offer."
Training and technical skill development
Due to the highly technical capabilities needed at PNG Air, the Company's available pool of talent often lacks the education or training requirements available in other markets. As a result of this, hiring based on attitude, enthusiasm, willingness to learn and honesty and integrity becomes vital to the selection process.
"I have always said that you can provide someone with training and teach them skills, but you cannot change a person's attitude," continues Siva. "We are fortunate enough to have been able to hire good people and I am passionate about offering them a reason to stay with us.
"Career progression is a huge part of what we do at PNG Air, so when we see talent we will work hard to foster and develop it to the best of our ability."
The key driver and reason for success at PNG Air is its people, over time having developed a likeminded team who believe in what the Company is trying to achieve. In addition to that, the aforementioned clear vision of the future of the business model and future makes it a lot easier to run the day-to-day improvements.
Digital impact
Despite the fact that PNG Air is rapidly developing, the country it operates in still tends to lag behind in terms of developed country trends, such as the movement to self-check in and biometric scanning for boarding pass control.
"Unfortunately in this area we are slightly playing catch-up, with the digital impact on the business around three-five years behind the developed world," explains Siva. "At present it is not so much staying ahead of the industry curve, but rather adapting innovations from offshore that we are able to manage from the environment that we operate in."
Looking forward, it is hoped that through continued developments in the next few years, the airline will be the preferred domestic carrier within the country.
"I'm confident in the fact that our service levels and customer support will be acknowledged as being the best in the industry; building relationships with carriers to provide the most cost effective service in PNG," concludes Siva. "I also hope that we will be the employer of choice within the region, with staff that are genuinely proud of the contribution they are making to the development of our country."
VIEW PNG Air BROCHURE