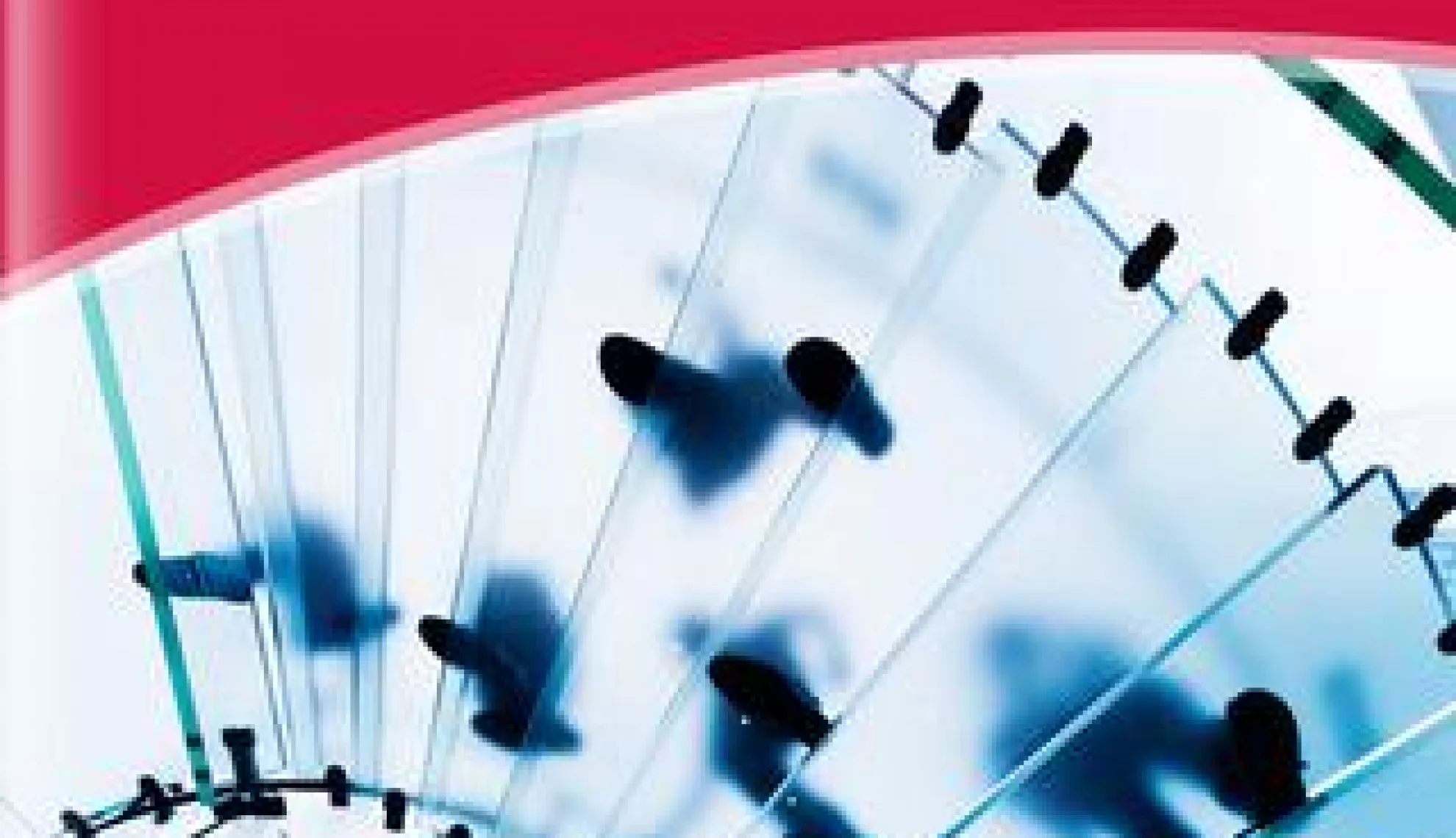 Beyond the Boundaries of Insurance
Writer:Matthew Staff
Project Manager:Stuart Parker
Perhaps unsurprisingly, and certainly in line with its influence elsewhere around the world, Jardine Lloyd Thompson's prominence in Asia is a long and distinguished one; virtue of its association with the Jardine Matheson Group of Companies and compounded by an almost unrivalled understanding of all global markets.
Asia's diverse cultures and unique business environments play right into JLT's wheelhouse as an extensive, bespoke provider of insurance, reinsurance and employee benefits-related advice, brokerage and associated services. With the ability to provide insight and tangible value to clients all over the world, a trait synonymous with the Group, it has subsequently flourished across two of its key presence points; Singapore and Malaysia.
"We are specialists. Our deep expertise and entrepreneurial culture give us the insights, creative freedom and tenacity to go beyond the routine and deliver better results for our clients. Because, at JLT, clients come first," the Company says. "Overall, we are quoted on the London Stock Exchange, have more than 10,000 colleagues and own offices in 40 territories. Supported by the JLT International Network, we service clients in over 135 countries."
Consequently named the UK's number one broker in The Insurance Times' Top 50 Brokers of 2016 – for the second year running – its Asian subsidiary, JLT Asia similarly leads the way in its respective market, having held a post in the region for more than 180 years.
Its current status of employing more than 1,700 employees in 14 countries and territories in the region is a differentiator in itself, while its technical abilities and knowledge span as wide a range of specialist areas as the Group does anywhere else on the planet.
JLT emphasises: "Where clients' needs dictate, our thinking goes beyond the traditional boundaries of insurance."
Singapore – A seamless and complete solution
In Singapore, the JLT journey began in 1969, with the hub growing exponentially over the intervening years to now house more than 120 employees while achieving growth over the past 10 years across both revenue and profit parameters.
The successful acquisition of Anda Insurance – one of the country's leading independent insurance intermediaries – has compounded its local influence and the Company's wider reputation has enabled it to provide tailored risk solutions at competitive premiums and to design multi-faceted, innovative solutions for corporate risk management.
"Our product offering has diversified over the years as business operating models and technology has advanced, and hence, risk exposures have evolved to be more complex in nature," adds Chief Executive Officer for Jardine Lloyd Thompson Pte Ltd, Collin Yap. "Advocating a One JLT approach, our team of dedicated specialists, analysts and technical experts work cohesively with our regional and global offices to provide a one-stop solution to our clients."
Key areas of specialisation including aviation, construction, energy, marine, property, risk consulting, wealth protection, and many more are an indictment of the flexibility and customisability that JLT can manifest through its turnkey portfolio; each of them updated and addressed from a service perspective on an ongoing basis, in line with industry trends.
"Employee Benefits (EB) [for example] is a rapidly evolving business segment and one which plays to JLT's key strengths of scale, network, client focus and strong domain expertise. JLT is focused on transforming our EB business by improving experience delivery through the greater use of technology," Yap explains. "We are committed to the intelligent use of data to manage the benefit spend of our clients. Through this, we can work more closely with our clients; delivering tailored solutions which better meet their needs and those of their employees.
"JLT is always interested in defining new offerings to its key customers; challenging ourselves to improve services to our clients or make it easier for them to do business with us."
JLT's EB Bridges platform – an online employee benefits management system – is a great example of this, as a regional format with a "strong local flavour", once again leveraging the Company's technological prowess and ability to manage the demands of both clients and employees.
"JLT operates a very collaborative model, pooling our best resources from within our group of companies; using our 'best man in front' approach in putting forth our value proposition to clients," Yap continues. "JLT in Singapore works closely with JLT Specialty, JLT Asia's specialist business units based in Hong Kong and Singapore, to ensure that we provide a seamless and complete solution to our clients' insurance and risk management requirements."
Malaysia – Leading by performance
In Malaysia, the story began in 1981, before the Company in its current guise was unveiled as Jardine Lloyd Thompson Sdn Bhd in 2001. Evolving comparably to the Group's activities in Singapore, an acquisition of Insfield Insurance Brokers in 2012 has since complemented the core JLT offering, making the final structure an all-encompassing provider tailored for in-demand sectors; especially in offshore marine support.
"We are poised to assume a position of leadership in this important sector regionally, while JLT has also been the sole broker for the Professional Indemnity Insurance Scheme for the Malaysian Bar since 2005, the largest of its kind in Malaysia," elaborates Principal Officer and Chief Executive Officer for Jardine Lloyd Thompson Sdn Bhd, Michael Leong. "Now, we are also proud to be the insurance broker for the Medical Practitioners Indemnity Scheme which is also endorsed by the Malaysian Medical Association.
"In line with Malaysia's boost on public infrastructure spending in recent years, JLT's Construction team works closely with mega construction companies on many of Malaysia's largest Infrastructure Projects.  In this field, we are one of the market-leading brokers in delivering solutions for project finance and public private partnership transactions. As an example, JLT was the appointed broker for the construction of Klang Valley Mass Rapid Transit Line 1 and Line 2."
Once again extending beyond pure transactions to guide clients through the entire insurance and risk management process, it is this latter adherence which has proven especially prevalent in Malaysia; focusing more on protecting clients' bottom line rather than focusing purely on top-line growth.
Leong continues: "New risks are emerging all the time; cyber risk, for example. With the current digital revolution, Malaysian companies now find themselves becoming more vulnerable to cybercrime. At JLT, our Cyber Risks team is at the forefront in this field and we offer bespoke solutions to fit clients' threats and needs, addressing the growing challenge of cyber risk and the increasing need for risk transfer options."
To meet such needs, JLT efficiencies and streamlining contributes to a front-end model which Leong believes "lies at the heart of JLT's global efforts to provide agile digital solutions, giving us the new solutions, processes and approaches we need to achieve our ambitions".
Incorporating a strong local hiring emphasis within this structure, the end offering is one that adheres to its core mission of putting clients first; assessing their risks, safeguarding their futures, and establishing long-term relationships on local and international scales.
"Amidst the price sensitive market, we must not be distracted from our primary obligation to our clients," Leong affirms. "We will continue to inculcate our people with the importance of understanding every aspect of our client's business, and we want to know their challenges just as important as how we can help our clients to overcome them.
"We will also continue to evolve to the needs of the client in this digital age and our 2020 vision is to be the leading specialty broker in Malaysia, evidenced by having the highest revenue in our chosen sector."
JLT Specialty – Construction – Global market expertise
The Company's construction arm emanates from JLT's London office to bring together 140 people dedicated to project owners and construction contractors including specialist teams for civil engineering, power, mining, energy, project finance and property developers.  Consequently the largest onshore construction broker in the UK capital, this same influence has been replicated in Asia with a team of 45 construction professionals carrying out the same core works.
"We help navigate clients through local and global requirements by offering a service, which includes arranging cover for all types of construction activity and providing claims experts within our servicing teams to deliver results," explains Stephen Boddington, Regional Director for Construction. "We also resolve complex claims and offer integration into JLT Specialty's international network to provide a local service in more than 135 countries.
"JLT is one of the most active construction brokers, and we are proud to be the managing insurance broker for many of the largest infrastructure projects in the oil & gas, rail, port, power plant, and airport sectors across the Asia region; in countries such as Indonesia, Malaysia, Hong Kong and Singapore, and our involvement in these megaprojects is a testimony of our expertise and reach."
JLT's reputation in the area is epitomised by its role as sole broker for the world's busiest airport – Hong Kong International Airport – and its three-runway system construction project. And this status represents nearly 20 years of transformative growth for the Company as it now consistently delivers the best proposition to its clients as a result of its unmatched experience across risk management and insurance expertise.
"JLT Construction will continue to invest in line with growth in the sector, strengthening our global market expertise and footprint to showcase our strength in our areas of specialism," Boddington says. "At JLT, our technical abilities span a wide range of industries and insurance markets and our thinking will continue to go beyond the traditional boundaries of insurance."
JLT Specialty – Credit, Political and Security Risks – Challenging market norms
JLT's Credit, Political & Security Risks (CPS) team has been a leader in the credit and political risk insurance space since the advent of the market in the early 1980s, building upon the wider brand's strong relationships within the industry to function wholly as a risk consultancy arm geared towards identifying and minimising risks through design and management.
Constantly seeking ways to improve its products, services, footprint, and client collaborations, JLT has, as a result, accumulated a large and diverse client base across finance, agribusiness, oil & gas, mining, commodities, infrastructure and public sector domains to compound its industry-leading influence on this relatively new insurance area.
"We view insurance as the last step in this consultative process, to transfer risks which cannot be fully managed or removed," introduces the Regional Director for CPS, Serene Soo. "The products we cover include Political Risk Insurance, Credit Insurance, Political Violence Insurance, Special Contingency Risk Insurance (Kidnap & Ransom and Evacuation Risks) and Surety Bonds.
"The market in Asia started in the 1990s and as the banking industry grew rapidly in Singapore and Hong Kong, interest for political risk insurance and structured trade credit insurance gained traction, as equity investors and banks saw the value of using credit and political risk insurance to manage their counterparty and country risk exposures."
Developing for the best part of 20 years now, the division has strived continuously to stay ahead of the market and to be sensitive to the changing needs of its clients; subsequently achieving numerous industry firsts and peripheral acknowledgements for its works in the process.
"CPS in Asia is joined up with our colleagues in UK, US, South Africa and the Middle East and is thus able to provide a truly global solution to our clients regardless of where the location of their risk might be," Soo adds. "Some of the more interesting projects we have worked on include a communications infrastructure project in Myanmar, a resource extraction project in Sierra Leone, and an oil & gas investment in Iraq.
"At JLT, we believe in being proactive rather than reactive. This has allowed us to stay a step ahead of the competition. We are not afraid of challenging market norms as we strongly believe that product evolution is a must for credit and political risk insurance. We stick by our belief that just because something has not been done in the past does not mean it cannot be done in the future."
JLT Specialty – Financial Lines Group – Recognised as experts
JLT Financial Lines Group (FLG) focuses on specialist insurance products including Directors & Officers Liability, Professional Indemnity, Medical Malpractice, Financial Institutions and Crime, Cyber, and Mergers and Acquisitions (M&A) sector products that have applications for a wider range of organisations such as financial institutions, professional service firms and major corporate organisations.
Providing advice on risk exposures to clients all over the world, and across all core business sectors, Asia specifically has seen the division's range of products and services increase as public and customer expectations rise.
"Recourse to legal action is becoming an increasing norm so in response to the changing environment, the scope and complexity of products we are providing here in Asia have reached the same levels purchased elsewhere in the world. An example would be the Directors and Officers insurance which has matured substantially over the past 20 years," details Financial Lines Group Managing Director, and Deputy CEO, Jardine Lloyd Thompson Sdn Bhd, Ali Chaudhry. "The other newer areas that fall under our FLG speciality and which are increasingly of interest to clients is the broad area of Cyber Risk and Security, and M&A risks; especially insurance protection for Reps & Warranties.
"Cyber insurance is a product evolving faster than any other insurance product available in the market as it has to keep up with the technological developments which is always on the fast lane."
FLG's network in Asia comprises retail businesses across 13 major regional territories, each well established and equipped with financial lines experts; driven primarily from hubs in Hong Kong, Singapore and Malaysia where demand is the highest. And across each hub and each presence point, Chaudhry pinpoints three key differentiators that not only epitomise FLG's success, but the wider JLT Group as a whole.
Firstly, "our strong collaboration means our clients have access to all our experts in JLT as a whole. This can stretch across departments and across borders. Within the FLG division, where often there are complexities with managing policies covering different geographies and jurisdictions, we offer a seamless approach. This sense of collaboration underpins our true client focus, and our clients have recognised this as an added value to their business needs".
Secondly, "we understand the risks we deal with are dynamic so we are monitoring new exposures that are coming up, and also existing exposures that are not being currently catered for; cyber risks and insurance being a prime example where we issue a bulletin with advice for clients and then look to act on new developments and events with the products we offer.
"Some things that are reactive even on one side of the world can then become proactive for our clients in Asia. We can talk about issues that affect coverage that we are placing for clients, or issues that we should be talking about with clients. We are dynamically monitoring dynamic risks through all kinds of information feeds that come into our team.  Part of the commitment we make to providing clarity within complexity in digesting these changing areas."
Expertise and innovation derives from unparalleled experience and industry knowledge, and is compounded by an unbridled passion in the face of each new sector and each new challenge, as Chaudhry emphasises: "We know what we are doing because we have been doing it for a long time we have some experts on the team who are genuine specialists in this sector and across geographies."
VIEW JLT Asia BROCHURE