We take a look at Röhlig Logistics and its provision of sea and air-based freighting services to industries and companies worldwide.
AT THE PROW OF INTERNATIONAL FREIGHT
The logistics industry keeps our world turning.
Existing as part of this space and operating internationally with 165 offices in 35 different countries spanning each continent is key industry player Röhlig Logistics.
Röhlig is an intercontinental sea and air freight business kept functional by its dedicated and experience workforce of over 2,300 employees and utilises the latest technological tools to help the company achieve the best for its customers.
SEA FREIGHT
Röhlig coordinates its customers' global transport supply chain as the international freight forwarder of choice, ensuring transparency throughout its operations.
"We take your sea freight anywhere in the world"

Röhlig Logistics
The company are experts in the sea freighting space, and Röhlig use its knowledge and expertise to organise customer transport worldwide. Sea freight is the classic, cheaper way to transport goods. As a global, agile and owner-managed logistics company, Röhlig has an excellent understanding of local market conditions. Its experienced sea freight experts ensure customer goods safely and efficiently reach their destinations.
Röhlig works in tandem with each of its branches to the benefit and success of its customers in all of its countries of operation. In recent years, Röhlig has significantly expanded its presence on the following trading routes: Australia to New Zealand, Asia to South Africa, Asia to Europe, Asia to North America, Europe to Asia, and Europe to North America, proving its intercontinental reliability as sea freight forwarder of choice.
"All over the world we are a global and agile team"

Röhlig Logistics
Röhlig works for companies of all sizes regardless of their sector. This includes goods from industries such as electronics, textiles, furniture, automobile supplies, food, chemical products, sports equipment, plant and mechanical engineering and household equipment, and in each of these goods areas organises door-to-door delivery for each and every customer that the company facilitates.
The supply chain can start directly at the customers' premises if required; for example, if a customer wants to send a pallet from Germany to the remote Australian outback. In this specific case, Röhlig Deutschland organises the pre-carriage – ordering the truck and ensuring that the customer's shipment gets to the port and is loaded onto the ship. Once it arrives in the Australian outback, the company's workforce at Röhlig Australia take care of it, having already taken the necessary steps for onward carriage. This involves many steps, each of which are taken with care, from unloading the goods to its onward transport to the destination. Of course, customers have the ability to track the process during transportation using Röhlig's track and trace service within the company's customer platform Röhlig Real Time.
For Röhlig's customers, there are essentially two different options for transporting freight in containers: full container load (FCL) and less than container load (LCL). FCL gives customers the option of transporting their freight in a container that is provided solely for their specific cargo. This option is helpful for high freight volumes or for sensitive or valuable loads.
LCL is a consolidated container. In this way, the customers' goods share the container's capacities with other freight. This means that customers use the precise space they actually require for their freight. And no matter the freight option, Röhlig is happy to support and advise all customers on their correct choice of sea freight container delivery.
On top of this, Röhlig makes sure that it can answer the demands of its customers whatever the season. Throughout the year, sea freight varies in its activity from lower periods to industry heights and even international challenges such as the recent Suez Canal crisis. To deal with such demands and obstacles, Röhlig has contracts with three major alliances made up of the biggest shipping companies in the world combined. These alliances are Ocean Alliance, 2M, and THE Alliance. The major advantage granted to Röhlig is that, through alliance support, the company can assure the arrival of customer goods at any point in the year, whether that be during peak seasons or in the face of global challenges.
"Global logistics dedicated to excellent teamwork"

Röhlig Logistics Air Freight
As an international air freight forwarder, Röhlig ensures the quickest possible delivery by air for all customer consignments.
Röhlig are air freight experts for time-efficient logistics solutions. The company stands by the customers' sides in person for all of its air freight concerns. Whether customers require a one-off shipment or to send goods on a regular basis Röhlig finds the right air freight solution for each unique case around the world, with speed and reliably. Röhlig's IATA-trained air freight experts provide customers with tailored services.
When it comes to sending freight by plane, Röhlig provides two options: back-to-back or consolidated. Consolidation in air freight involves sending goods as grouped consignments.
One of Röhlig's primary services is goods consolidation for air freight. Here, several deliveries are aggregated and bundled on Röhlig's own pallets or containers or unit load devices (ULD). Röhlig controls international hotspots on all continents several times a week, therefore offering reliable routing security. The company provides its customers with the best savings for cost and time through consolidation.
Back-to-back is different. Not all consignments can be consolidated, as certain goods have to be transported especially quickly (such as perishable goods) or might not be able to be flown as grouped cargo due to the nature of their storage, such as temperature-controlled or dangerous goods. In these cases, goods are sent as a single consignment.
Röhlig's back-to-back solutions provide customers with the best possible air freight rates, and the company promises the efficient operational handling of goods at airports, as well as the sole loading of customer goods therefore reducing the possibility of errors.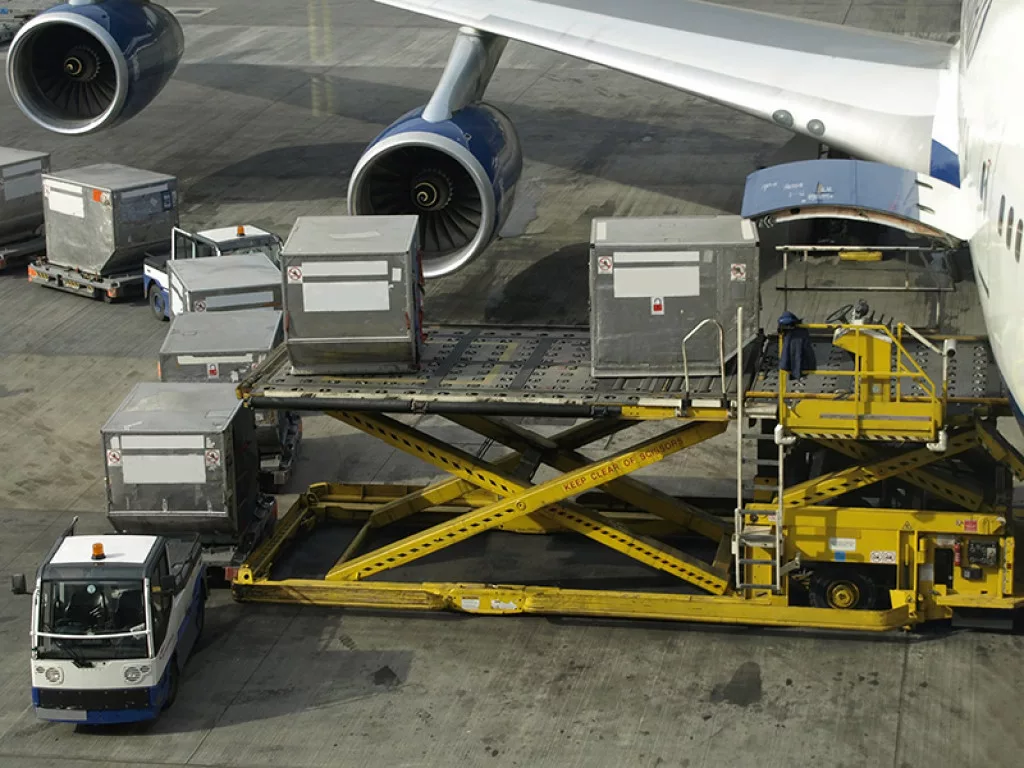 DIGITAL SOLUTIONS
Efficient logistics solutions require intelligent communication technologies. Processing shipment information in real time via electronic data transfers is as important as the movement of physical goods. As a leading international logistics solutions provider, Röhlig provides its customers with the latest and best digital products and services for their needs, no matter if they are a multinational corporation or a small medium enterprise (SME).
To Röhlig, each individual logistics case matters, and they are treated as such.
VIEW RÖHLIG LOGISTICS