The flagship company of India's largest solar module manufacturer, Waaree Energies is committed to quality and sustainability. We find out more with Group CEO, Vivek Srivastava.
ONE WITH THE SUN
India is endowed with vast solar power potential.
Indeed, with around 300 days of sunshine every year, the country enjoys some of the best conditions in the world for harnessing solar energy.
With the Indian government striving for 500 gigawatts (GW) of renewable energy capacity by 2030, businesses making green energy adoption a priority, and renewable purchase orders (RPOs) coming to the fore, the sector will grow exponentially.
"Solar energy, which a decade ago was a luxury, has now become the most affordable engine for the sustainable energy transition across the globe," begins the Group CEO of Waaree Energies, Vivek Srivastava.
Founded in 1989 and headquartered in Mumbai, the world's sixth most populous metropolitan area, Waaree is present in over 380 locations across the length and breadth of India and 20 countries worldwide.
Waaree has supplied over 6 GW of solar modules and commissioned more than 1 GW of solar engineering, procurement, and construction (EPC) projects.
The group's flagship firm is Waaree Energies, one of India's largest vertically integrated new energy companies and a renowned name in demanding markets such as the US and Europe.
Waaree Energies' 12 GW of solar module manufacturing capacity at its plants in Chikhil, Surat, and Umbergaon, meanwhile, is the most not only in India but anywhere outside of China.
"What sets us apart is our ability to deliver quality, technologically advanced, high-wattage solar modules while conforming to the most demanding customer standards that go beyond mandatory certifications, including in-line inspections of raw materials," Srivastava tells us.
"Our ability to deliver on these expectations is testament to our robust product quality and leadership in this sector, which has translated into high bankability and repeat orders."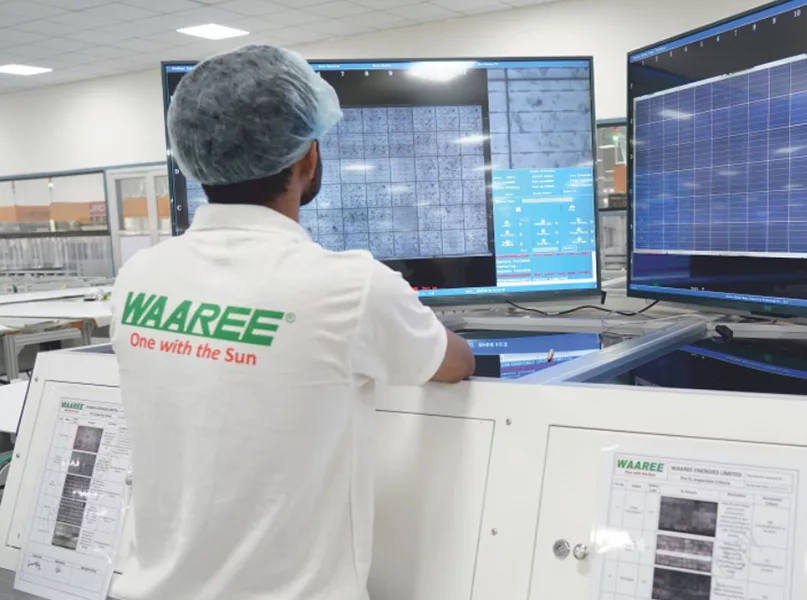 COMMITMENT TO QUALITY
The solar modules manufactured by Waaree Energies, such as monocrystalline, bifacial, building integrated photovoltaic (BIPV), flexible, and polycrystalline modules, are the best and most reliable in the industry with the highest electrical parameters.
The company therefore has a wide array of technologically advanced, quality-assured products, bolstered by having India's first and only NABL accredited laboratory in which it conducts rigorous testing to consistently delivers high quality.
"Rigorous third-party inspections and independent certifications further add to our credibility among customers," Srivastava adds.
For modules manufactured and sold in the domestic market, Filmtec Solar is one of the suppliers of EVA sheet to Waaree Energies.
The company has also developed a range of single and three-phase inverters that are unrivalled for their quality, reliability, and efficiency. These inverters help to convert direct current (DC) from the solar modules into alternating current (AC), which is used by domestic and commercial appliances.
Providing high-quality and cost-effective sustainable energy solutions across all markets is the vision of Waaree Energies, to reduce carbon footprints and improve quality of life.
By virtue of its commitment to stakeholders, the company strives for continuous improvement in the quality of its products and services.
"We have always endeavoured to be a manufacturer that is focused on quality rather than quantity," emphasises Srivastava.
As a result of this focus on quality, Waaree Energies is alone in having maintained its Tier 1 solar module manufacturer status, per Bloomberg New Energy Finance (BNEF), for 28 uninterrupted quarters.
Achieving Tier 1 status quarter upon quarter is not only an illustration of the company's quality and high efficiency ratings, but also the consistent satisfaction of customers.
"Our unyielding focus on quality and continued improvement is reflected in the higher price points and premiums that our products command," Srivastava states.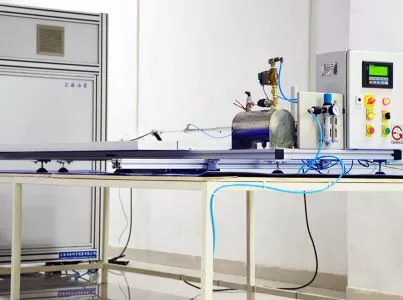 CLOSER TO CUSTOMERS
Waaree Energies aligns its sales strategy with the broader objective of promoting clean energy to reduce carbon emissions, help society, and enable the energy transition.
The company's goal is to extend its role as a solar module manufacturer and build closer relationships with end customers, providing end-to-end solutions that help to reduce the cost of electricity.
The company has observed that, due to constant price fluctuations, customers tend to wait for the price to fall before placing orders for modules.
"At Waaree Energies, we maintain significant stocks of ready-to-ship modules," assures Srivastava.
"Owing to our readily available modules and closer engagement, we will be able to rapidly process orders and provide an impetus for the faster adoption of clean energy solutions."
To deliver timely and quality solar module installations, maintenance, and troubleshooting, the Waaree Experts initiative enrols, trains, and certifies electricians and skilled technicians.
By helping customers with a reliable system or solution, Waaree Energies is democratising access to solar energy, even in the most remote corners of India.
"Self-sufficiency in solar module manufacturing is critical, and we at Waaree Energies are further expanding our capacity beyond 12 GW to 20 GW and investing significantly in the backward integration of ingots, wafers, cells, and polysilicon," Srivastava reveals.
"We are commissioning 5.5 GW of cell manufacturing capacity this fiscal year, and another 6 GW from ingot to wafer to cell to module in another 18 months, taking the cumulative manufacturing capacity to 20 GW of modules, 11.5 GW of cells, and 6 GW of ingots and wafers," he concludes.
Waaree Energies is also evolving as an independent power producer (IPP), which will enable the company to sell power directly to end customers.
With grid parity already in reach, the company believes that it can make solar energy even more attractive, cost-effective, and affordable.