Utilising its first-class expertise, Walkinshaw Group is a global leader in the design, engineering, development, and marketing of performance vehicles, with significant motorsport interests in Australia and the UK. We learn more with CEO, Ryan Walkinshaw.
HARDWIRED AUTOMOTIVE PASSION
"I think the biggest misconception about the Australian manufacturing industry in 2023 is that it doesn't exist, which is simply incorrect."
The defiant opening statement from Ryan Walkinshaw, CEO of Walkinshaw Group (Walkinshaw), perfectly encapsulates the prominent standing of the company, as it has worked tirelessly to become Australia's biggest automotive manufacturer and second-largest caravan manufacturer.
More broadly, it also highlights the often-underrated strength of the nation's vast manufacturing industry.
"A huge portion of what we manufacture internally or source through our range of suppliers is made in Australia," he affirms.
Growing up at racetracks around the world meant that an incredibly strong connection with the automotive and racing industry was forged for Ryan at an early age.
"Racing and the process of creating automobiles has always been a great passion of mine. When my father passed away in 2010, I took over the business in Australia at the ripe age of 22 years old, and here we are today, 13 years later."
Today, Walkinshaw is headquartered in Clayton, Victoria, producing over 12,000 vehicles per year.
The business encompasses five key areas: Walkinshaw Automotive Group, the automotive manufacturing arm, which also offers manufacturing and engineering options outside of the automotive industry; Walkinshaw Performance, which deals with the company's high-performance products; New Age Caravans, the second largest caravan business in Australia; Walkinshaw Sports, a key golf and sporting goods distribution company that works with some of the biggest brands in the industry; and finally, the company's racing team, Walkinshaw Andretti United, who competes in the top level of Australian motorsport, the Supercars Championship.
In total, Walkinshaw employs over 1,200 people across the entire group, which continues to grow year-on-year.
"Without oversimplifying it, our people and our legacy continue to set us apart," acclaims Ryan.
"We have a fantastic mix of experience in our business, some of our employees have spent decades here, and others have experience in the broader industry, whilst we also have the strength of youth coming through," he sets out.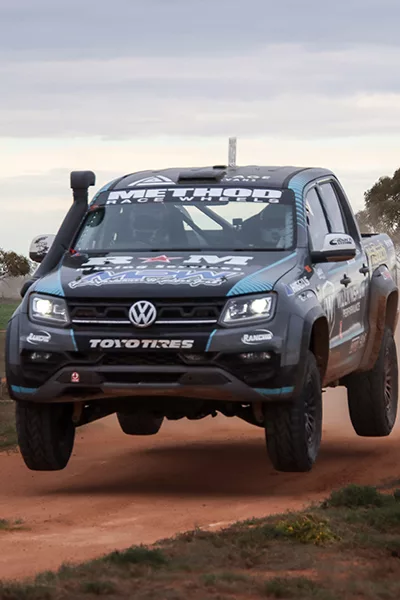 MOTORING TO SUCCESS
Walkinshaw's automotive business has rapidly evolved in recent memory, as the company is successfully becoming a highly diverse operation that works with a range of OEMs around the globe.
The company was built off the back of Holden Special Vehicles (HSV), working with a single OEM in Holden, creating its core range of aspirational, high-performance vehicles.
"When Holden closed, the easy thing for us to do would have been to follow suit and turn the lights off, but instead, our hugely talented and tenacious workforce has reinvented what we do," recalls Ryan proudly.
On the automotive front, the company is currently working with five OEMs, including General Motors, Toyota, and Volkswagen, with more to come in the future, as well as operating across a number of industries and projects that Walkinshaw never would have considered possible five years ago.
This progression has not only reinvented what the company does, but it has simultaneously helped Walkinshaw to truly thrive within the industry. This reinvention was kickstarted through the remanufacturing of large American trucks, from left-hand drive to right-hand drive, with the company subsequently expanding much further.
"For context, in the largest HSV production year in 2008, we produced just under 5,000 units with 450 staff. Last year alone, we did over 12,000 units amongst our 1,200 staff, with projections indicating that number will again rise by the end of this year," he shares.
In this way, the company continues to bring exciting products to market, which is core to Walkinshaw's central beliefs and values.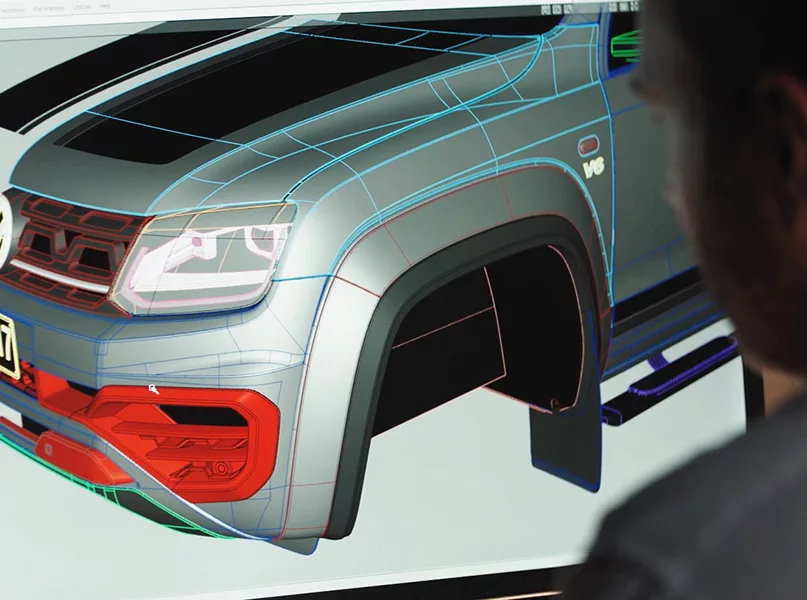 MASTERS IN MANUFACTURING
Walkinshaw's business has now successfully pivoted to a contract manufacturing and engineering company for multiple customers.
"We can apply our whole organisation's expertise and experience to help deliver first-class results for our customers, as is evident most recently with our success and growth in the full-size truck market," Ryan tells us.
"We look forward to helping our customers continue to grow, and to further invest in our community by providing more employment opportunities," he adds.
Over the years, this has diversified into the realms of off-road vehicles, performance light commercial vehicles, full-size commercial vehicle remanufacturing, and caravans.
Now, the company's expert team of 65 across engineering, computer-aided design (CAD), and fabrication also support external services. These services cover, but are not limited to, simulated structural testing utilising finite element analysis (FEA), structural component testing in the fully-equipped structures lab, and ground-up design, development, and validation of all automotive components across mechanical, electrical, and software systems.
"We have a core group of experts who specialise in all disciplines across the automotive component spectrum. Their experience brings innovative solutions to complex problems and a 'never say die' attitude when tasked to deliver on tight deadlines."
At present, Walkinshaw's expertise in design, simulated testing, and physical testing for the world's best practices is unmatched in the southern hemisphere.
"The company's engineers share a passion for automotive engineering. They love what they do, and it shines through in every faction of their work," Ryan enthuses.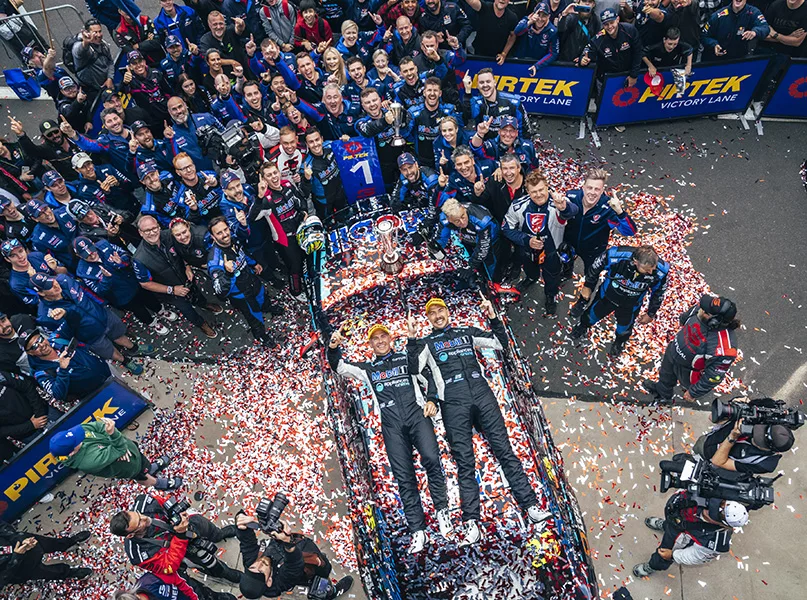 STRONG RACING PEDIGREE
What is now an esteemed racing history in Australia started when Ryan's father came to race in Bathurst, New South Wales (NSW) with his TWR Jaguar XJS, and he loved the place so much that the company has been present there ever since. Furthermore, racing is in the very DNA of Walkinshaw as a business.
"We were the factory Holden Racing Team from 1990 right through to 2016, but much like the automotive business, we had to rethink how we operated when Holden closed," Ryan recollects.
"Of course, we could have packed up the team and moved away from racing, but that's not what we do."
In 2018, Walkinshaw Andretti United was born, combining Walkinshaw Racing, Andretti Autosport through Michael Andretti, and United Autosports through Zak Brown.
Racing relates closely to each company and reflects everything that Walkinshaw does, encompassing innovation, technology, and high performance. To date, Walkinshaw Andretti United has had eight Bathurst 1,000 wins and eight Supercars Championship drivers' titles across its storied history.
With nearly three decades of experience and a wide range of in-house capabilities and expertise, the company's racing business can provide its clients with exactly what is required to compete and win.
Walkinshaw's initial venture into the vast sports business started out in golf product distribution, and has grown rapidly. Having worked with some of the biggest and most recognisable brands in the world, while additionally manufacturing bespoke products such as golf buggies and balls, the company is now expanding into other sporting sectors.
"Our roots as a company are in high-performance, which applies perfectly across these industries," Ryan affirms.
"We were the factory Holden Racing Team from 1990 right through to 2016, but much like the automotive business, we had to rethink how we operated when Holden closed"

Ryan Walkinshaw, CEO, Walkinshaw Group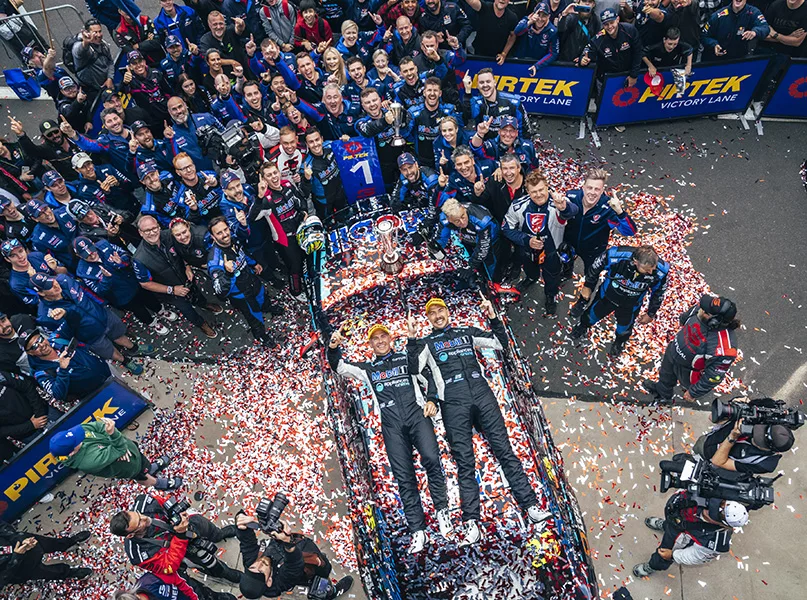 THREE ICONIC ORGANISATIONS
The three organisations that bring together Walkinshaw Andretti United cover the entire globe, with Walkinshaw Racing based in Australia, Andretti Autosport in the US, and United Autosports in Europe.
The diverse pedigree they all bring is unrivalled in Australia. From Bathurst 1000 and Indy 500 wins to Supercars Championship and Global Rallycross titles, their respective motorsport résumés are more than impressive.
Now, they have combined to tackle Australia and take on the mission of supercars.
The announcement unveiling Walkinshaw Andretti United took place at the most iconic circuit in Australia, Bathurst, on the eve of the biggest race of the 2017 season, the Bathurst 1000.
"This exciting announcement sent chins wagging, as fans around the globe pondered what these three teams could potentially achieve together," Ryan comments.
Naturally, it didn't take long for the first win to be achieved through Scott Pye's famous victory at the Australian Grand Prix, with five further podiums coming in the first season.
"This partnership is not only beneficial on the track, but off it as well. Andretti Autosport brings a wealth of technical knowledge and experience across a broad range of categories and cars, while Zak Brown, the co-owner of United Autosports alongside Richard Dean, is also the CEO of the McLaren Formula 1 team," he continues.
Brown is now universally regarded as one of, if not the, best commercial operators in motorsport.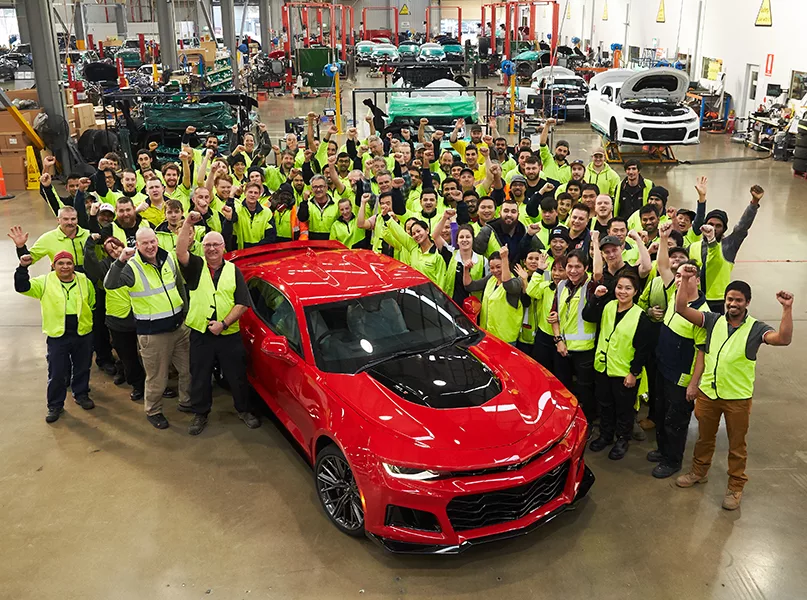 DESIGNED TO PERFECTION
Elsewhere within the company, Walkinshaw Design has a rich history of delivering world-class, niche products and always strives to transform its clients' visions into reality.
"We put our customers at the centre of our design process, collaborating with our clients to create uniquely tailored products that can enhance their brand and create genuine excitement in the marketplace," Ryan reveals.
Walkinshaw Design is where the company's creativity and its customers' vision meet. It's about realising dreams and aspirations as Walkinshaw is highly passionate and experienced in delivering world-class solutions to individual and specifically tailored briefs.
"We have full design studio capabilities including theme sketch development, clay modelling, full size or scale milling, 3D Alias surfacing, scanning, and scale vehicle modelling for assessment or aero testing."
Alongside this, Walkinshaw offers broad capabilities in the styling and design of exterior surfaces and components including fascias, lighting, sheet metal, trim or fibreglass parts, wheels, and spoilers. Another key competency is the company's ability to develop designs from 2D concepts through to clay models, CAD, 3D print, and finally, tooling.
Furthermore, Walkinshaw is highly experienced in interior material and trim standards. To date, the company has expertly designed, engineered, and manufactured numerous different interior parts including IP, consoles, binnacle gauges, seat trims and foams, electronic systems, and ornamentation.
To date, the company has been involved in some incredible products and moments across its journey, but now finds itself in an exhilarating new chapter which is equally exciting for everyone involved and promises to keep delivering success far into the future.
WALKINSHAW GROUP PARTNERS