Offering a vital service across Papua New Guinea, Water PNG provides safe drinking water and sanitation assistance to increase the quality of life. Manager of Programs and Business Development, Kila Gare, unpacks the details of this life-changing mission.
INNOVATION IN HYDRATION
Water is a catalyst for economic development in any town, city or village inhabited by people. Water is life, and people need water to live. Safe drinking water reduces water-related or borne diseases and helps to produce a healthy working population.
Water PNG (WPNG) offers the safest possible drinking water and treats wastewater, using facilities built from hands-on experience in the industry over the last 30 years. Beyond water and sanitation supply, WPNG has the ability to design, install, maintain, and in specific cases, operate premium water supply and wastewater treatment systems across the nation of Papua New Guinea (PNG).
As of last year, PNG's total population is estimated at 9.2 million according to data reported by the United Nations (UN). As recently as 2020, access to water was only at 40 percent, and proper sanitation at just 20 percent across the country. However, WPNG, who works exclusively in urban areas, has helped boost water coverage to around 90 percent and sanitation up to 70 percent.
For WPNG, 'connect, inform, educate' is not just a tag line, but the road map that the company follows each day to motivate the global pump industry, drive thought leadership, and create future leaders in the industry. The company creates connections for pump professionals by providing a platform for people to share their knowledge and experience.
A REWARDING YET CHALLENGING INDUSTRY
After graduating from the University of PNG in 1999, with a bachelor's degree in economics, and then going on to spend eight years in the petroleum industry, Kila Gare, Manager of Programs and Business Development for WPNG, found her way to the company in 2012.
"Despite having previously dealt with fluids such as crude oil, with water it is another type of feeling altogether that motivates you to work harder and smarter. The challenges that come with development and providing access to proper water supply and sanitation systems are huge, and I have come to appreciate the value of potable drinking water, which is accessible to only a very small portion of PNG's population," opens Gare.
"My interest and passion in the water supply industry grew immensely because you gain great satisfaction when people who had never previously had access to potable water celebrate with joy, smiles on their faces and less burden. Especially ladies and girls who have to carry buckets or containers of water from kilometres away every single day of their lives."
Gare believes that water supply remains an exciting industry to work in, partly due to the challenges, but also because of the opportunity to catch up with the rest of the world in terms of technology, workmanship, and land issues faced in PNG. The state owns three percent of the land throughout the nation while the rest is customary, meaning it belongs to tribes, clans, and other forms of communal ownership, which often poses problems that can delay project implementation.
"The challenges are real and that makes it more interesting. We must come up with innovative ideas, strategic plans and actions, funding and more importantly expertise, in order to rapidly develop water supply and sanitation systems in provincial and district towns around PNG," he adds.
"The water supply and sanitation industry, which work hand in hand together have been given prominence since 2010, when PNG lagged behind in the UN's Sustainable Development Goals, in relation to access to water and sanitation levels."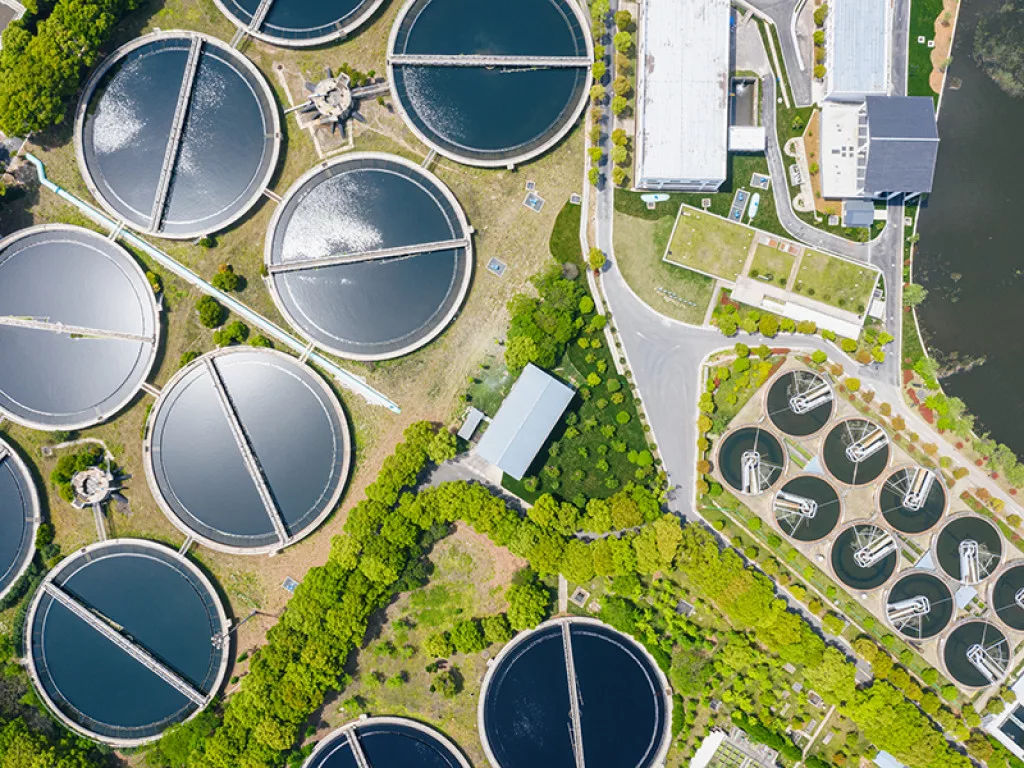 BENEFITTING URBAN COMMUNITIES
WPNG's main products and services include providing potable piped water and collection, treatment, and discharging wastewater in urban areas exclusively. Operating within 14 provincial towns including Port Moresby and 10 district towns in PNG in terms of water supply, WPNG also manages sewerage systems in eight provincial towns.
"Our urban town coverage for water is around 90 percent, with sewerage at 70 percent. This is because WPNG has coverage of all the biggest and highly populated towns in PNG. The rest of the provincial towns and district towns have a smaller population," clarifies Gare.
WPNG is a monopoly for both water and sanitation services across the nation. The company's fiercest competition takes the form of large water consumers, factories in particular, that often prefer to use their own water sources. However, WPNG counters this loss of water sales through a legal pricing mechanism called standby fees.
"Standby fees are charged to customers within our water-declared district (which is a legal Ministerial Declaration) where WPNG can charge a certain fee per kilolitre (Kl) for water taken from their bores or surface water sources," explains Gare.
On a smaller scale, many customers are using products from water bottling companies for drinking and cooking, while using WPNG water for laundry and showering as well as using it in toilets. This is despite the fact that WPNG water is one of the safest tap waters in the world, boasting an impressive nephelometric turbidity unit (NTU) level of less than 1.0, as well as being fully chlorinated.
One impressive recently finished project saw the completion of the Japanese-funded Joyce-Bay sewerage treatment plant (STP) in Port Moresby. This is a state-of-the-art STP that uses supervisory control and data acquisition software (SCADA) and telemetry to monitor each stage of the treatment process.
BECOMING AN EMPLOYER OF CHOICE
Ranked prestigiously in the top 20 companies in PNG as an "employer of choice" in terms of remunerations and other benefits, WPNG has developed a housing scheme for its team of dedicated staff. However, this is something the company is planning to overhaul, in order to make it easier for officers to afford a house within their financial capacity.
The company has identified staff wellbeing as a key priority moving onwards in terms of the environmental, occupational and general health and safety of all staff, an initiative which has picked up great momentum throughout the business at every level.
Gare explains how WPNG now plans to introduce monthly, quarterly and annual awards or bonus schemes for exceptional service to the company.
"This scheme needs to be established to empower and recognise the contributions of smart, hardworking individuals and groups including promoting officers to come up with innovative ideas, concepts and proposals to improve overall operations and the profitability of the company," he details.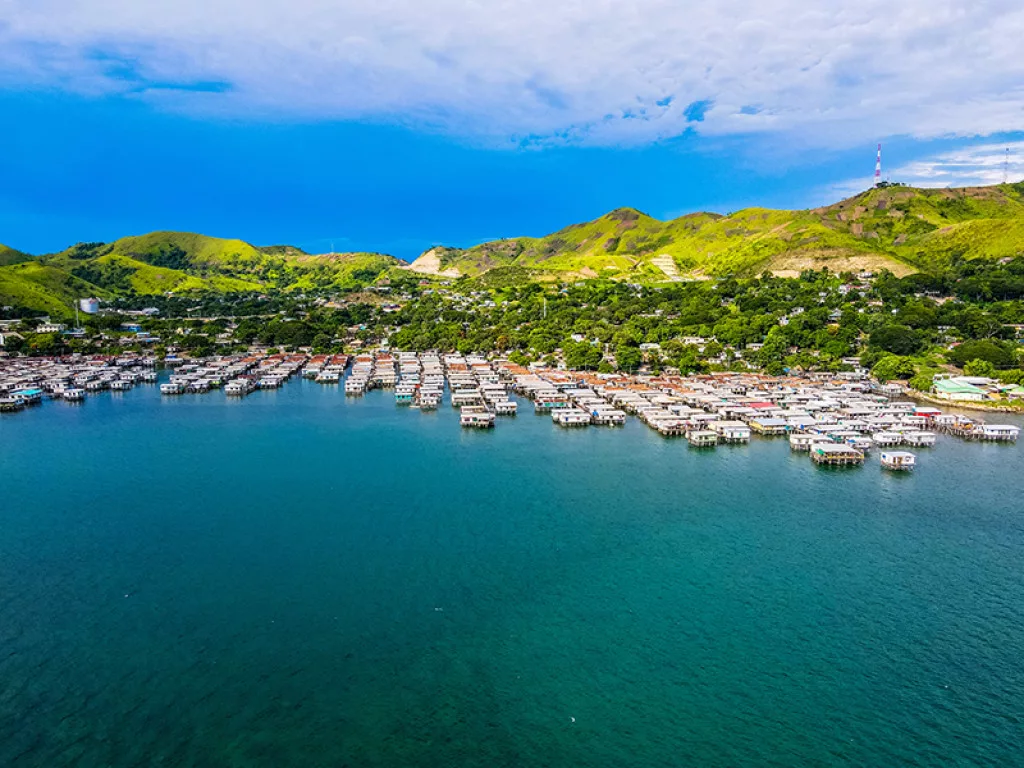 OVERCOMING RECENT ADVERSITY
Naturally, WPNG's supply chain operations were severely devastated by the COVID-19 pandemic in 2020 and 2021. With most of the company's supplies coming from Australia and New Zealand, WPNG chooses to partner with these nations, as they consistently set high standards in terms of quality, durability and accessibility across the APAC region.
"Elsewhere there is a wealth of domestic suppliers to turn to, however, quality and pricing seem to be a deterring factor. Often, these suppliers cannot meet our demands, especially for big items such as pipes, fitting, meters and valves," details Gare.
Factories and warehouses in Australia and New Zealand only operate between February and October, so WPNG must plan well in advance to source factory-made supplies within the nine-month period which is available. Otherwise, projects can be delayed by three to six months, which is unfortunately often the case.
Understandably, the challenges encountered from 2019 to 2021 led to fewer projects being delivered across WPNG's operational output. This has morphed to a stage of gradual recovery since the end of 2021 but is still not fully restored to previous levels.
"There is a need to explore and expand our supplier base in Australia, New Zealand, and parts of Asia and Europe. The shipping and airline industries have opened up their travel routes and improved the timely delivery of cargoes, so distance should not be a concern anymore. Furthermore, this can lead to competitive negotiations for bulk purchase, and delivery saving both time and money," Gare concludes optimistically.