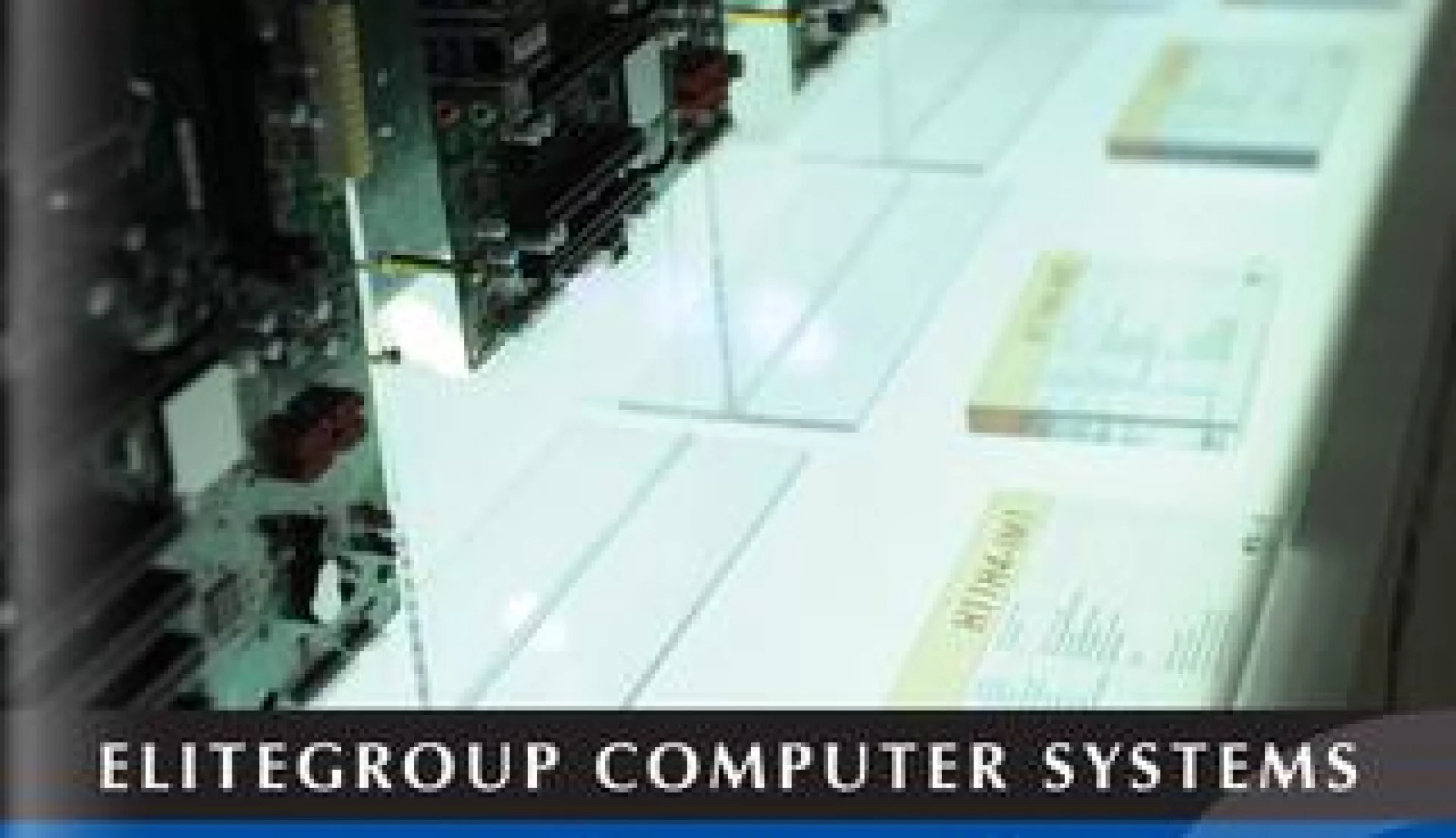 Embracing the New Wave of Smart Solutions
Writer: Emily Jarvis
Project Manager: Arron Rampling
For more than two decades, Elitegroup Computer Systems (ECS) has been committed to the development of cutting-edge technology to combat increasing competition and create innovative products with environmentally-conscious designs. Overcoming a great number of industry obstacles, the Company has experienced significant growth and development thanks to superior quality control that fosters trust and long-term cooperation with its customers.
Founded in Taiwan in 1987, ECS has built a reputation spanning the manufacture and supply across several families of computer products including IOT, tablets, 2 in 1s, all-in-one (AIO), mini PCs, and motherboards.
"In addition to our core products, we also provide customised computer programming, hardware and software design for a wide variety of customers as a value-added service that embraces the new wave of smart solutions," says the Company.
ECS has further embraced technology in its own internal processes, recently transforming its headquarters into a smart office that utilises the relevant IoT solutions. "With IoT, Smart Campus solution and mini PCs representing three fast-growing segments, we have invested significant resources to make various products to meet the market demand in these areas," states the Company. "IoT is proving invaluable in most business and consumer applications, enabling the exchange of data to streamline existing methods of interaction, while also delivering energy savings, minimising water consumption, and other smart utility and environmental benefits."
Leading the way
Forward-thinking businesses like ECS are discovering the promise of Smart Campus solutions to deliver a landscape of advanced technology solutions that can transform data into valuable, actionable insights. Collaborating with Intel on the rollout of the mini PC LIVA X as a Gateway, the Company has been able to increase its impact locally and educate other businesses on the benefits. "Every single device can be easily adapted and connected to Gateway and server. We have a Demo running at our office and we hope to put our skills to the test to create the first intelligent school," the Company highlights.
"There is a growing demand for the supply of computers to the education sector in emerging markets. Leveraging our relationship with Intel once more, we have focused on enhancing education opportunities with the help of PCs. This year, our focus is on 2 in 1s, tablets and mini PC products that can be used in an education or school environment and so far we are witnessing strong growth with many new shipment orders on the horizon."
On the manufacturing side, ECS has been reaping the success of its 2013 LIVA mini PC launch; having won numerous awards and subsequently attracting the attention of the global technology industry. Given the growing appeal of both custom-built and smaller computer systems, this year the Company has leveraged its long-term partnership with Intel to develop a brand new form factor solution with the launch of a mini STX motherboard into the DIY desktop market.
An impressive 29 percent smaller than the mini ITX form factor while retaining the traditional hardware configuration and features of a traditional DIY motherboard, the LIVA Pro is only 1.3 litres in size and supports the latest LGA1151 chipset, up to 32GB of DDR4 SO-DIMMs (RAM) and a 2.5 inch HDD/SSD bay. In terms of peripheral connectors, the motherboard boasts support for USB 3.0 Type-C, Wi-Fi and Bluetooth wireless connectivity, and dual display outputs via HDMI and DisplayPort. "LIVA Pro promises to bring great flexibility and performance into the mini PC market to satisfy more users' requirements, and we will reveal further details about the device and our other new products and services at Computex 2016 in Taipei," says the Company.
"Greenification"
Aligning with global climate change targets, technology is now proving itself as an indispensible accompaniment to smart energy efficiency. "Protecting the earth has become a topic of global attention," explains the Company. "ECS considers itself part of the earth and we are dedicated to instilling this value across our entire value chain, right down to the consumer."
Aligning with the global technology industry in terms of green environmental objectives, ECS have put a number of policies in place over the years, including ECS Hazardous Substance Management Policy, ECS Greenhouse Effect Inventory Reduction Policy and green building objectives. "The Company has long considered greenhouse gas reduction strategies and carried out emission reduction measures. All of our new buildings have to meet 'Base Greenification', water resource, sewage and garbage management; and other key objectives including ecology, conversation and fulfilling corporate social responsibility activities.
New ideas
Considered a manufacturing powerhouse at the centre of the world's laptop and portable device production, Taiwan remains one of the lesser sung manufacturing heroes in Asian industry. Facing tough competition in an increasingly saturated market, ECS is winning this tough uphill battle based on its long tradition of manufacturing for a significant number of multinational companies to a consistent high quality.
"As an innovator, we have to make sure that we provide not only devices but also a total solutions service for the business and education target markets. Careful to take note of the trends around us, we have noticed other Taiwanese PC-makers have shifted their attentions towards the same markets as us. Therefore, the LIVA mini PC series which we have been aggressively developing will serve as one method to distinguish us in this competitive market," states the Company, adding that the device is designed to "break the boundaries among home, office and entertainment".
"Based on our investments in the LIVA mini PC, strategic movements in the education market and IoTs in partnership with Intel, we believe the business is at a crucial moment leading up to what promises to be a critical year that will require decisive market decisions on a variety of fronts."
The Company concludes: "Whether it is environmental controls, communication interfaces, video surveillance or energy conservation, ECS can help you get started today with smart solutions that can be scaled to match your budget and schedule."
VIEW Elitegroup Computer Systems BROCHURE