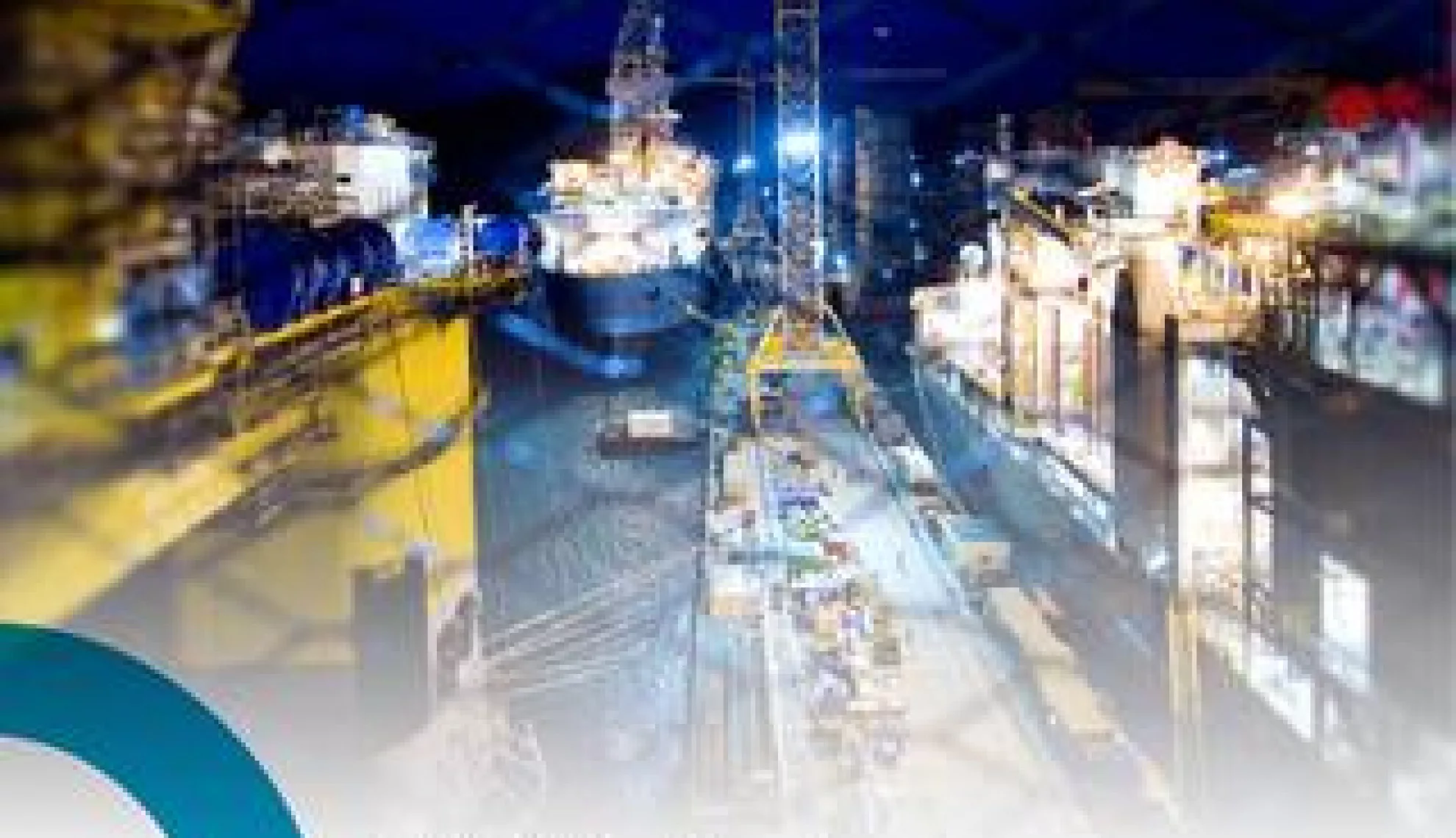 Your preferred Partner for Drilling Solutions
MHWirth goes beyond the conventional drilling solution to provide its customers with the safer, more efficient and reliable alternative. MHWirth delivers world-class solutions, lifecycle services and advanced drilling systems for onshore and offshore drilling units, worldwide
Writer Emily Jarvis
Project Manager Arron Rampling
In September 2014, Aker solutions Drilling technologies was introduced as an independent company operating under the MHWirth corporate brand, following the demerger from Aker solutions. Aker solutions have officially split into two companies, the new Aker solutions, comprising the Engineering, subsea, umbilical's and MMO business areas and, Akastor, an oil-service investment company encompassing the former Drilling technologies, Process systems, Aker Oilfield Services and Surface products.
"All portfolio businesses owned by Akastor are operating as stand-alone companies and have launched their new names and brands, including MHWirth, the largest subsidiary of Akastor and a worldwide provider of drilling equipment and systems for the oil and gas industry," explains Johannes Eikland, managing Director for MHWirth Singapore.
Oil & Gas Experts
Founded more than a century ago, MHWirth has a long-standing legacy in the oil and gas industry and has a history of being at the forefront of developing innovative technologies for the offshore drilling market. "The Derrick Drilling Machine (DDM) is a great example of MHWirth's drive towards cutting edge technology, launched as the worlds' first top drive back in the early 80s, offering our customers and the oil and gas industry with a product providing remarkable cost savings during operations. The launch of our DDM is also an example of the importance of always driving towards innovation and our focus on developing the right technologies that can bring game changing solutions to the industry," cites Eikland. "Several other products in our drilling equipment portfolio have facilitated efficient and safe operations for our customers since then," he adds. Today, MHWirth is a global organisation with approximately 4,300 employees and provides complete topside drilling equipment as well as well control packages to the global oil and gas industry.
With their Asia Pacific main hub located in Singapore and several other local hubs around the Asia Pacific region, MHWirth has had a footprint in the region since the early 90s. In Asia, MHWirth has more than 600 people working in sales, projects, manufacturing, installation and commission and lifecycle services. "The MHWirth organisation is unique because we demonstrate our competencies in technology and innovation, product design, engineering, project execution and lifecycle services," says Eikland. Furthermore, the company was at the forefront in developing enhanced products for the oil and gas industry throughout the 80s and 90s. "Indeed, even well into the 2000's when we introduced the sixth generation drilling packages with complete integrated systems and a higher degree of automation services in order to better meet the changing customer requirements to run safer, more efficient reliable operations," he adds. This foundation is now being used to further enhance MHWirth's technologies and integrate well control and high quality drilling riser systems into their service offering.
To enhance the MHWirth Clip Riser products, the company has established a new drilling riser manufacturing plant in Malaysia. The plant opened in 2008 and acts as a global manufacturing hub. The company has also invested in their manufacturing and training facilities in Korea, China and Taiwan.
Investing in Drilling Lifecycle Services (DLS)
Since 2005, MHWirth has delivered complete drilling topside packages to more than 45 rigs built at Asian shipyards, including Singapore, Korea and China.
To provide drilling lifecycle services close to their customers operations in Asia, MHWirth opened its first Asia office in Singapore in 1991 and has seen a steady growth within the DLS sector of their business. Eikland comments: "DLS has become an essential part of our business and brings with it customer satisfaction when we deliver as expected or beyond customer's expectations. It is a big contributor to our desire to become a preferred supplier of drilling systems in the market. We constantly measure our customer satisfaction level and keep a process running to improve our services and products." MHWirth's local presence also gives them the opportunity to introduce new technologies and tools to the local market. "This is a trend in the local market, and the new technology applied on the advanced drilling units is also now being gradually implemented on local projects and will improve local operations on safety, working environments and performance," says Eikland.
MHWirth's Singapore presence reflects investments in facilities for service and overhaul as well as training. The training facilities include state of the art drilling simulators that are used for education and training of our customers' rig personnel as well as their own employees. Additionally, the company has ensured that training hubs are strategically located in close proximity to drilling rig construction and operational sites, such as in Korea where MHWirth is involved in many new build projects. China has already become a major rig builder on the global arena and MHWirth is planning further investments in facilities and people to strengthen their position and support all the upcoming new build projects and operations over there. "Training facilities close to the yards have proven to be of great value for our customers. They offer convenience and efficient delivery of education combined with other tasks the crews are involved in during the construction of a rig. There will be training across the full spectrum of the driller's daily business, with offshore simulators in place able to create a similar environment to the real rig environment," says Eikland. Maintenance of rigs in operation is another area where MHWirth sees growth opportunities for the future. "Knowing the influence maintenance has on the performance of the rig, we see a great potential to develop new technology to make maintenance more efficient and proactive, while reducing costs and improving operational efficiency. Traditionally, maintenance has been more controlled by the calendar rather than the true condition of the equipment. Developing smart, condition-based maintenance systems will contribute to huge cost and time savings for our customers and their operations," Eikland comments.
Rig performance is another area where the industry is focusing its efforts. The end users and the oil companies, tend not to focus solely on uptime anymore but rather also how efficiently rigs are able to operate and how quickly they can drill the well without compromising safety or the working environment. "We are developing advanced technology which collects real time data of all operating parameters on a rig. With our analysing models, we can identify improvements and ensure best practice is applied by all operation crews while getting as close as possible to the technical limits of the drilling system," says Eikland. MHWirth has been running pilots in close cooperation with their customers and has proved great savings and improved efficiency using this technology.
"By collaborating with our customers and becoming more involved in their operations, we can ensure optimal maintenance and rig performance in the future," Eikland emphasises.
Remaining at the Top
After almost ten years of consistent new build construction, the oil and gas industry is ready to take on the challenges of a changing market. "This can be seen throughout the entire industry, and we are now focusing on enhanced efficiency and development of new products and services to further strengthen our offering to our customers," emphasises Eikland.
One of the biggest challenges in a booming market is ensuring that the competency and capacity are in place to deliver. "By operating as a stand-alone company, we now have the opportunity to focus on our core business and our employees while investing in future growth and innovation. We are constantly striving for development and aim to exceed customer expectations in everything we do," Eikland adds. "As competition grows in the deepwater drilling market, we are well prepared to ensure that MHWirth remains a world class supplier of drilling products, systems and services."
Delivering quality on time is everything in the oil and gas industry and MHWirth's Singapore logistics system is strategically aligned to function as a major hub for activities in Asia. "Thanks to the logistics system built up by the Singapore government, our own logistical capabilities can be become more efficient and enable us to cover the whole Asia Pacific supply chain. We have a mixed source of suppliers globally and many of these are located in Asia. Competitive supply chain and efficient logistics are key elements of our business," Eikland highlights.
Building Strong Service Hubs, Locally
Eikland is "proud of the company's achievements over the last rig boom decade, in terms of both delivery of new projects and building up a service function to meet the big increase in demand for after sales support. When it comes to project deliveries, we know, from our past successes, that our world class engineering and project management team can deliver complete, integrated drilling systems. When it comes to after sales service and customer support arm of the business, we knew at the start of the rig boom that with the new rig deliveries it would be an enormous challenge to provide support to our customers. But we have built up the competency, capacity and the tools to deliver efficient support to our customers. To help our customers to succeed in their operations and meeting their ambiguous targets, we know that we need to continue to build a strong local presence in the region which they can call upon at any time. MHWirth does this by creating a sense of autonomy by building local competency and capacity with the reassurance of support from product and engineering centre of excellence teams; traditionally located in Norway and Germany."
With a vision to be a preferred partner in the drilling oil and gas industry in Asia Pacific, MHWirth strives to be a reliable partner for safe, efficient and reliable operations. "We shall deliver on time and on budget, meeting customer expectations every time and constantly look for improvements. It is the most important element to our business; delivering quality and cost efficient solutions by constantly focusing on our customers and improving our technology, products and services," says Eikland. With the recent rebranding, comes an increased level of efficiency and structural integrity which has been implemented throughout the entire organisation and helps the company vision shine through.
VIEW MHWirth Singapore Pte Ltd BROCHURE