Iconic energy, resources and infrastructure projects – this is what Clough has been delivering for more than a century. We discover more with Carl Titchmarsh, Vice President of Strategy and Development for APAC.
PIONEERING ENGINEERING AND CONSTRUCTION
"New technologies, territories, materials and resources have always challenged and empowered Clough; we've changed the way projects have been delivered over time, but our pioneering approach has remained a constant."
In the words of Carl Titchmarsh, Vice President of Strategy and Development for APAC, Clough will continue to push the boundaries of engineering and construction, as it has done for more than 100 years.
Established in Perth in 1919, it is Clough's pioneering spirit that has seen the Australian company lead the way in the delivery of thousands of sustainable, high-performing assets to date for the resources, energy, and infrastructure industries, embracing new materials, methods, and technologies along the way.
Through to the 1950s, Clough forged a reputation as a quality construction company in its development of schools, residential and commercial properties throughout Perth, before diversifying its services to include civil and engineering contracting as well as the mining and energy sectors.
Today, the company works with companies around the world to provide engineering, construction, commissioning, asset support services and decommissioning for some of the most challenging projects.
"Clough's legacy spans over 100 years, and in that time, we have delivered some of the world's most logistically challenging projects," says Titchmarsh, who joined Clough in 2017 and is currently responsible for the company's strategic development in the APAC region, identifying and targeting projects and business growth opportunities.
The company is a wholly owned subsidiary of Murray & Roberts, a multinational group that focuses its expertise on delivering sustainable and fit-for-purpose project engineering, procurement, construction, commissioning, operations, and maintenance solutions.
With a global workforce of more than 2,000 people, Clough's highly valued employees strive for the best in everything, setting new safety and performance benchmarks every single day.
People are indeed Clough's best asset, whose diversity brings invaluable knowledge, perspectives, ideas and experiences to both the company and its clients. By providing an inclusive workplace environment, Clough embraces the strengths and differences of its employees and provides opportunities for everyone to achieve their full potential.
GLOBAL NETWORK
Clough's operations span three key regions, namely North America, the UK, and Australia/Asia Pacific. Domestically, in addition to the company's head office in Perth, Clough operates offices in Queensland and New South Wales, allowing the company to efficiently mobilise teams to deliver projects across the country.
Having operated in the Asia Pacific region since the early 1970s, Clough has also delivered major engineering and construction projects throughout the continent in the likes of Mongolia, Thailand, Vietnam, China, India and Papua New Guinea (PNG). This has now expanded into North America with major offices in Houston, Calgary, and Philadelphia delivering projects throughout the continent.
Clough brings together highly specialised technical services provided across four key phases of the asset lifecycle – engineering, construction, commissioning, and decommissioning – to clients in the resources, energy, and infrastructure industries worldwide.
"Clough has diversified its offerings to address these sectors, and we currently have a robust order book worth over $4 billion which is made up of a variety of projects and is evenly distributed across our markets," outlines Titchmarsh.
The company has been assisting clients in the resources industry since 1965 with comprehensive engineering, procurement, construction (EPC) and commissioning services to help extract, process, store and export a variety of minerals, including iron ore, aluminium, copper, and gold to name a few.
With in-house EPC capabilities, Clough can quickly mobilise people, materials and equipment for a flawless project start-up, harnessing the unrivalled experience it has with delivering complex projects in diverse and challenging marketplaces.
Meanwhile, a full spectrum of services is provided to the energy market for emerging energies, power and the oil and gas sector.
Titchmarsh highlights Clough's EPC scope for EnergyAustralia's Tallawarra B project, which will deliver Australia's first net zero emissions hydrogen and gas capable power plant, with direct carbon emissions from the project offset over its operational lifespan.
Tallawarra B's fast-start flexible capacity will play a vital role in maintaining system security, complementing renewables coming into the system and providing reliable power to customers in New South Wales.
"The energy sector is expected to grow exponentially over the next decade as the market transitions from coal power to wind, solar, hydropower and hydrogen power stations. These new facilities will also require large scale transmission lines to link back to the grid," he observes. "Grid stabilisation batteries are another element that is expected to receive a lot of focus in order to manage the intermittent power loads."
Clough, together with Spanish EPC company TSK, is also working closely with Sun Brilliance to develop 310,000 TPA (tonnes per annum) Green Hydrogen and 800,000 TPA Green Ammonia plants in Western Australia. At an estimated cost of AUD$10.65 billion, this clean energy venture will be powered by solar and wind energy, and further exemplifies how Clough is exploring opportunities for green facilities in the area.
"The biggest driver and opportunity for Clough lies in supporting our clients with their energy transition, and we are well positioned to facilitate this. Energy, resources, and critical infrastructure is what we specialise in," says Titchmarsh.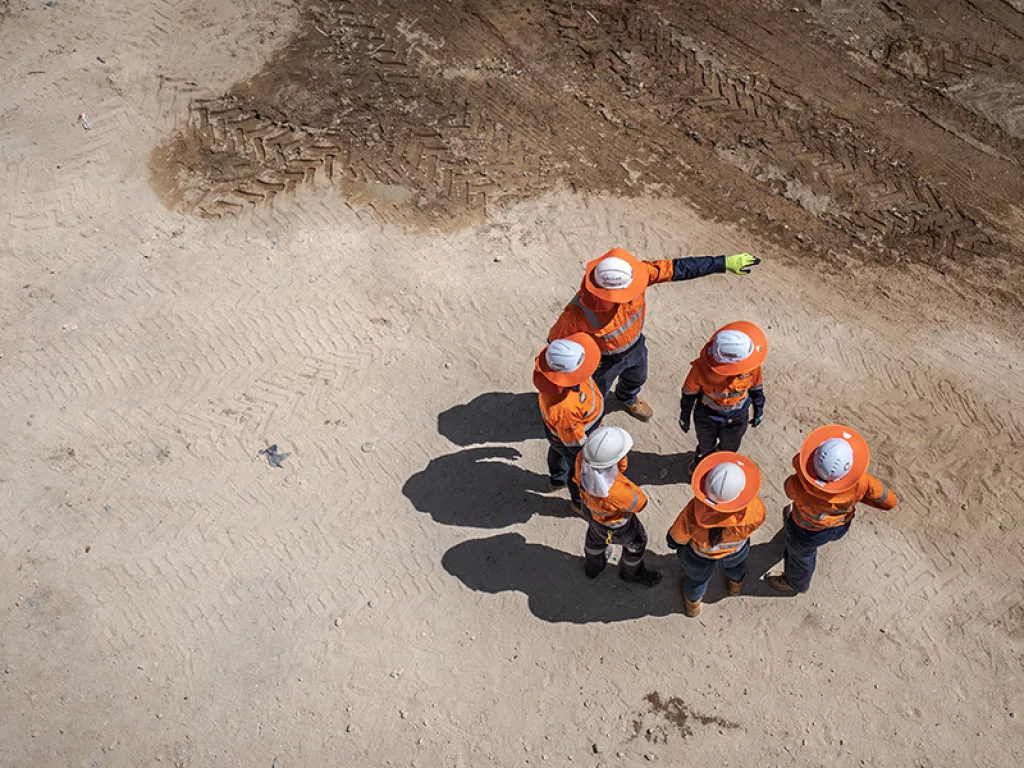 FULL SUITE OF SERVICES
Clough has been delivering energy projects since 1964 and has in excess of 35 years' experience in the delivery of liquefied natural gas (LNG) assets, in which time it has developed the skills to support the complex and global nature of the industry.
As such, Clough today specialises in the delivery of project management, sophisticated process engineering, modular construction, commissioning services and brownfield engineering, operations and maintenance services for projects of all sizes and complexities.
The company aims to maximise the value of its clients' projects through sustainable design and construction, project execution, cost efficiency, and enhanced productivity performance.
"The energy industry is predicted to grow over the next five years, supported by stabilising demand conditions following the COVID-19 pandemic," notes Titchmarsh, who also expects industry revenue to grow due to higher energy production volumes.
As global expectations for the transition to clean energy continue to grow, it is companies like Clough that must develop the technical solutions to deliver this. It presents an exciting opportunity for the company to innovate and to be a part of the energy future.
Likewise, the water and wastewater industry presents major growth opportunities for many companies, with the sector expected to spend AUD$8 billion annually over the next five years as water treatment, water supply and sewerage treatment projects meet the current population growth.
Clough has developed its ability to design and construct innovative solutions for water projects to a world-class level, in partnership with water and wastewater treatment technology providers and specialist designers. As a result, the company has a proven track record of delivering water and wastewater projects in both urban and remote areas, with capabilities within the water sector including reservoirs and tanks, pipelines, pump stations, and water and wastewater treatment plants.
"Water pipeline projects are expected to shore up water security, whilst dam upgrades will increase water capacity as well as help to prevent some of the flooding currently being experienced on the east coast," Titchmarsh states.
By providing a complete engineering and project services solution that spans the full asset lifecycle, Clough effectively reduces project risk and works with its clients to achieve final investment decisions. This execution expertise has been developed through working on some of the world's most logistically challenging projects and provides a fresh approach for clients looking for a new way of contracting.
Today, Clough's range of projects include defence, near shore marine infrastructure, hydropower, ammonia plants, gas processing, complex roads, bridges and tunnels, rail, power stations and transmission lines.
Clough's aim is to deliver projects that are engineered, constructed, operated, and decommissioned to ensure positive economic, financial, social and environmental outcomes over their entire life cycle.
"2022 should be another rewarding but also challenging year, as engineering and construction have a big role to play in supporting the growth of Australia. The next decade will be the most exciting and transformative years in the history of the engineering and construction industries," Titchmarsh tells us. "The infrastructure boom, combined with low unemployment rates, is another interesting and challenging scenario."
Major public and private infrastructure projects around the world have been delivered since 1957 by Clough, whose specialist services include transport, water and marine developments.
The transport infrastructure investment boom is forecasted to increase over the next few years, supported by a large pipeline of major publicly funded projects in Sydney, Melbourne and Brisbane. By 2024, spending is expected to reach AUD$28 billion for road projects and AUD$13.9 billion for rail investments.
Having served the resources industry for more than half a century, the iron ore market also remains strong and continues to grow. "As a number of mines reach the end of their life cycle, majors are beginning to spend big and open new mines to sustain current output," says Titchmarsh.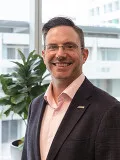 ZERO HARM
Clough is making its vision of 'zero harm' a reality, delivering projects with no harmful impacts or effects on its people, communities, or the environment.
Zero harm is no longer merely an aspiration, but an unwavering expectation. It has been achieved on several of Clough's recent projects, including the POM Power Station outside Port Moresby, an earthquake response initiative in PNG, upgrades to the Mundaring Wier dam outlet, and life extension marine installation services for the Karratha Gas Plant.
"Since 2017, nine projects have been completed with zero harm results: five in Australia, three in PNG, and one in the United States," reveals Titchmarsh.
Safety is a principle on which Clough will never compromise. Whilst the company's safety performance is significantly better than average in the global contracting industry, Clough continues to progress towards a workplace that is incident and injury-free.
Clough's Major Accident Prevention (MAP) Program, for instance, brings offshore safety case principles to the onshore construction environment. By analysing activities that have the potential for major accidents and events, and implementing critical controls, MAP provides lifesaving tools to enable real-time, line of sight management of potential major hazards.
The zero-harm vision also reflects how Clough strives to deliver environmentally sustainable outcomes during all stages of its projects. It values sustainable development and believes respect for the environment and the communities in which it operates are fundamental to the success of the business.
The critical infrastructure industry has a major part to play in achieving global sustainability goals, from the design of materials to the manufacturing, construction, usage and decommissioning of assets.
At Clough, employees and contractors show their commitment to promoting sustainable development through a shared belief in the company's visionary zero harm culture.
"What will success look like in a low-carbon, low-waste, purpose-driven future? At Clough, we are working hand in hand with our clients to deliver this vision," Titchmarsh informs us.
"While the industry is not generally seen as a sustainable pioneer, Clough is clearly at the forefront and has been working with clients and partners to shape a more sustainable future."
To support other organisations, communities or causes that provide sustainable benefits to society, Clough established its charitable trust, the Clough Foundation, in March 2014.
Overseen by a semi-independent board, the Clough Foundation aims to provide sustained benefits to local communities while reflecting the company's principles. "Making a positive impact is one of Clough's principles; we are committed to enriching the lives of those in the communities in which we work and live," Titchmarsh affirms.
"The Clough Foundation's current partners are the Clontarf Foundation, Stars Academy, ChildFund, Starlight Children's Foundation, and MATES in Construction. In addition, Clough has supported many other community initiatives, including Solaris Cancer Care's recent Boards Up for Cancer event, Movember, R U OK? Day, foodbank drives, Red Cross Flood Relief and more."
All decisions made by the Clough Foundation align with the five pillars of Clough's existing Corporate Social Responsibility (CSR) programme, namely sustainability, indigenous engagement, diversity, healthy communities, and children and youth.
"The biggest driver and opportunity for Clough at the moment lies in supporting our clients with their energy transition, and we are well positioned to support this transition"

Carl Titchmarsh, Vice President of Strategy and Development for APAC, Clough
EMBRACING DIVERSITY AND INCLUSION
Not only are partner and supplier relations crucial to the delivery of Clough's projects, but it is also important that the company engages with local suppliers, contractors and people to help support local communities and leave a positive legacy.
Since Clough's early beginnings, the importance of working to create employment, education and business opportunities for Aboriginals and Torres Strait Islanders has been identified and supported through career and mentorship programmes, supply chain initiatives, and the Clough Foundation.
However, it was recognised that Clough needed to do more. With that in mind, the company officially developed and committed to introducing its Reconciliation Action Plan (RAP) in 2019, outlining and supporting Clough's vision and contribution to reconciliation both internally in the business, and externally in the wider community.
Clough's first RAP was endorsed in February 2020 by Reconciliation Australia, the lead body for reconciliation in the country, in an Innovate framework. Since its implementation, Clough has successfully delivered a range of indigenous engagement initiatives.
Efforts to date, whilst modest in comparison to what Clough plans to achieve by implementing RAP, provide a solid foundation on which it can build.
"With the implementation of our Reconciliation Action Plan, we are committed to maximising and growing supplier diversity in our supply chain and subcontracts by engaging with Aboriginal and Torres Strait Islander-owned businesses. We are currently working on our second Innovate RAP that we expect to get endorsed in the coming months," shares Titchmarsh.
"Through our partnership with Supply Nation, we have participated in Supplier Connect and Indigenous Trade fairs and worked on simplifying and restructuring our prequalification requirements.
"This has resulted in the exponential growth of our spend with Aboriginal and Torres Strait Islander businesses, registering just over AUD$1 million in 2019 and over AUD$10 million in 2020," he adds.
This year, Clough was granted its second Employer of Choice for Gender Equality (EOCGE) citation for 2021-23 by the Workplace Gender Equality Agency (WGEA). This citation recognises all Clough Group companies in Australia, including e2o.
"Only 120 organisations around Australia have received this recognition this year, and I'm proud to say that we are one of the few organisations in the engineering and construction industry, and one of the two Western Australia based organisations, to be recognised by WGEA as being an Employer of Choice."
Clough received its first EOCGE citation for 2019-20, and to be recognised for a second period is a testament to all the work it is doing to contribute to a more equitable engineering and construction industry, and to provide an inclusive workplace where everyone can achieve their full potential.
For Clough, the motive is to create a culture that embraces and encourages diversity. With broader diversity in its workforce that better reflects the talent available, Clough will continue to pioneer the industry.