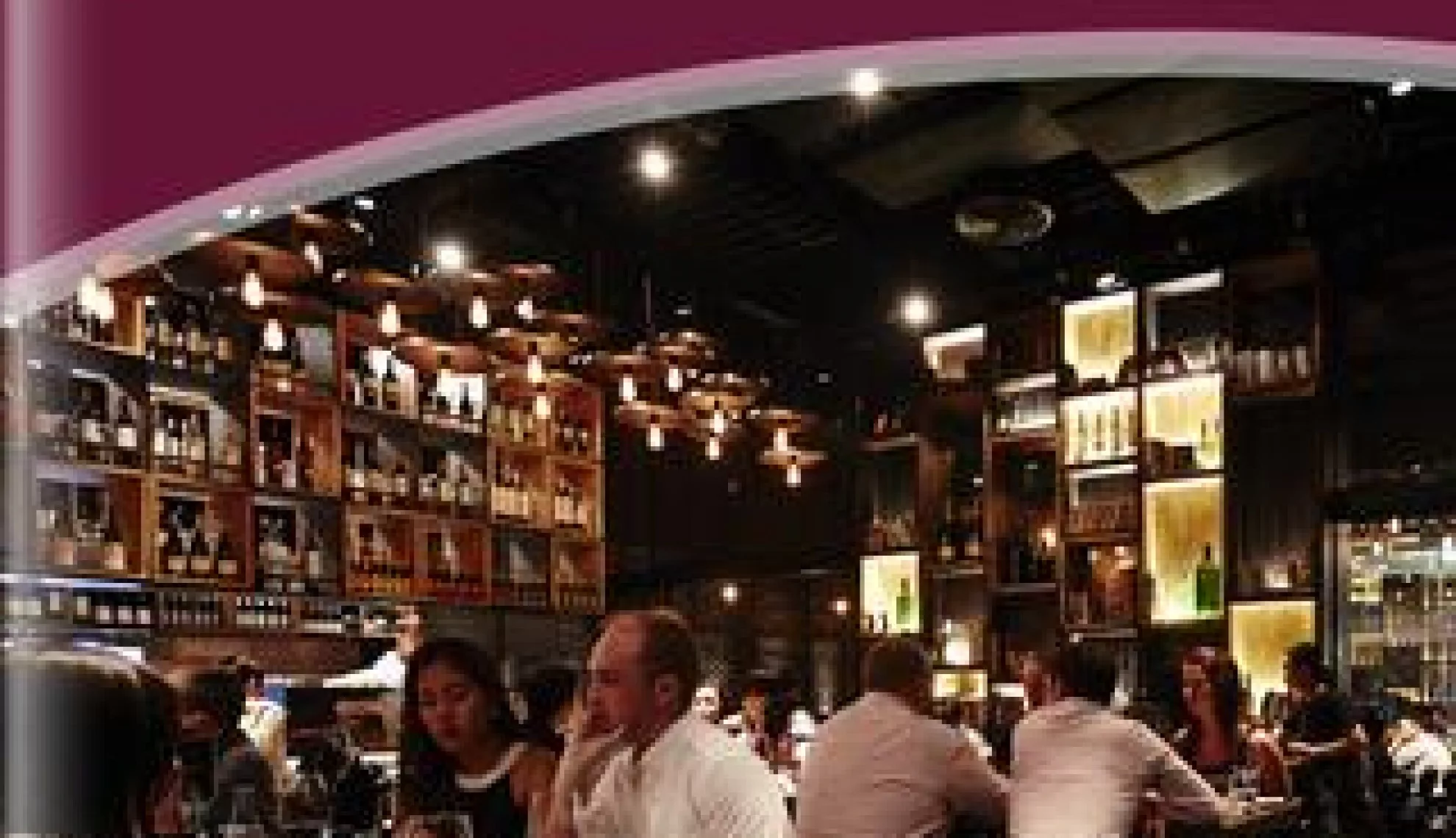 Since its inception, Wine Connection has been safeguarding Southeast Asia's taste buds by unveiling the right selection of wines and wine-themed restaurants across the region
Writer: Phoebe Calver
Project Manager: Joshua Mann
Superior quality ingredients and products have formed the foundation of Wine Connection, constantly exploring new ranges for both wine and food business lines.
Alain Trad, Chief Executive Officer at Wine Connection explains: "In order to achieve the quality of the successful products we have created, we have a stringent research & development department that ensures our new investments will be leading menu innovation in the market."
Wine Connection is recognisable for its unique integration chain of wine retail and restaurant businesses, all of which have strengthened its leading position since inception in 1998 by the founder, Michael Trocherie. The Company has grown at a steady and fruitful pace, with an ever-increasing number of wine retail shops and its diversified full-service restaurant business.
The aforementioned innovative thinking has led Wine Connection to become owner and operator of the largest chain of wine retail shops, as well as full-service wine-themed restaurants in Thailand, Singapore and Malaysia.
"Our business has been aided by the acquisition of the majority stake of Wine Connection in 2014 – by private equity firm, Abraaj – where both parties involved had a vision to develop the brand regionally," affirms Alain Trad. "In the present day we are proud to be the exclusive importers of more than 300 wine labels from all over the world, including European craft beers, glassware, accessories and selected delicatessen products."
Brand promise
At Wine Connection, one of the fundamental aims of the Company has always been to establish itself as the leading chain of wine shops and wine-themed restaurants located in South East of Asia.
"We have perfected our brand promise to make wine democratic and affordable, while providing great value for money," continues Alain Trad. "Our core philosophy is to provide high-quality products that are always selected with the end-consumer in mind. Getting both the pricing and communications right have proved to be crucial elements."
This mindset has enabled Wine Connection to spread its wings to the 78 locations it enjoys currently, across three countries.
"When it comes to identifying potential new markets, we have honed our ability to seek out a blend of characteristics that include the country's GDP and spending capacity, wine consumption behaviours, trends, wine importation barriers, eating habits, tourism and of course a strong local partner with operational background and financial capabilities," Alain Trad says. "At present we are investigating expansion into an exciting variety of nations within Asia, and at present they are looking likely to move forward as joint-venture agreements and master franchise licensing."
There are a huge number of factors that need monitoring when it comes to the effects on the food & beverage industry and these range from consumer trends right across to competitor habits.
"Due to the fact that we do import a range of products directly – without a middle man – we need to keep track of the international situations that could influence our business through disruptions to these imports," Alain Trad describes. "We have a detailed system in place for analysis of online and offline purchasing trends, as well as following local laws and regulations on alcohol."
Positive company culture
In order for any of these strategies to work, the right people are needed to carry the projects forward and are viewed as the pillars holding the Company up.
"We are willing to teach the required skill-sets to those that demonstrate the willingness to learn, however they must come with the right attitude to begin with," explains Alain Trad. "Striving to be among the top employers through a positive company culture is vital to our growth, as well as providing competitive salary structures, attainable career paths and an overall good reputation within the community."
Providing its teams with extensive knowledge and an understanding that each individual may have learning preferences, are elements supported and implemented across several training platforms, thus ensuring employee success.
"Our training methods include traditional classroom settings with lecturers, on-the-job training with in-house trainers and a modern e-learning system," adds Alain Trad. "This blend of different methods allows us to provide fair training to all of our employees, giving them the chance to achieve".
"Then of course there is the issue of retention of our staff, which we take very seriously through offering achievable incentive schemes and rewards for those that positively impact our business."
Although the Company does place importance on having a local team, it is aware that there are some aspects – such as country culture, traditions, languages and communications – that are not necessarily trainable.
"These are all essential factors to the success of Wine Connection, and therefore we ensure that we can source this information in order not to lose sight of our customers' needs," Alain Trad affirms.
Strategic relationships
As a partner of the Abraaj Group, Wine Connection has always held a strong conviction that the relationship between business and society should be mutually beneficial. The partnership has worked together to implement environmental policies to increase the value of resource use, while reducing costs and generating goodwill among the communities and markets in which the Company operates.
Alain Trad states: "The Abraaj Sustainability Index (ASI) provides a bespoke reporting and accountability index that is designed to capture the broad development impact of every partner company."
"At Wine Connection we have been successful because we are able to provide our customers with quality wine and European-style food, at an incredibly reasonable price," concludes Alain Trad. "We have a dedicated team of experts that taste an impressive number of wines during the year, in order to select the best value gems, award-winning classics and exciting new tastes.
"Our business model has been incredibly successful within the countries that we operate and as is with all the growing markets and opportunities within the region, we believe that we are well prepared to take on the challenge of expanding into those markets in the years to come."
VIEW Wine Connection BROCHURE