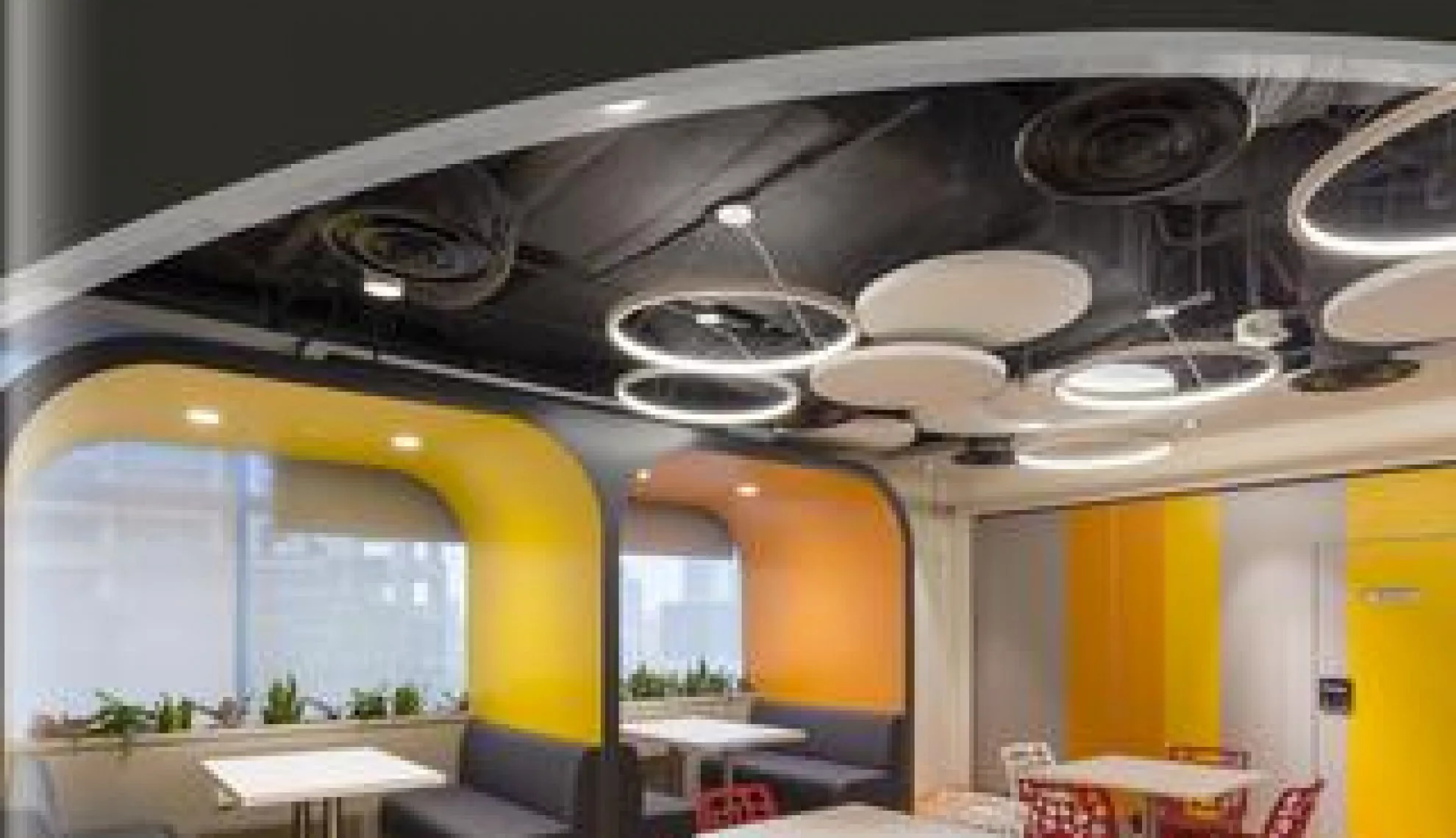 Through the latest technologies and green energy solutions, D'Perception is bringing the city state's urban environment to life
Writer: Jonathan Dyble
Project Manager: Tom Cullum
Singapore is renowned as being one of the greenest cities in the world.
Ranked second across the globe by Arcadis' global Sustainable Cities Index, Singapore is only bested by Zurich in the way of providing eco-friendly urban living spaces.
Despite being one of the most densely populated cities on earth, with approximately 8,227 people per square kilometre according to the UN's World Population Prospects report, almost half of the city's land is still made up of green spaces.
From vertical farming solutions and living buildings to its ban on chewing gum, Singapore is pioneering alternative thinking and reducing the environmental threat that built-up areas are increasingly posing to our natural world.
Whilst the regional government is driving the bulk of these programmes, businesses and consumers alike have readily conformed to this culture, fostering sustainable practices and initiatives throughout their daily lives.
One such business that is shaping this pattern is D'Perception Singapore Pte Ltd.
Standing as a leading interior design group, comprised of four companies, D'Perception is driving the city's wider green energy ambitions directly through its own services, offering pioneering capabilities in the creation of eco-friendly structures and office environments.
"D'Perception Singapore is probably the largest interior design and building company in Singapore that is privately owned, if not the largest in terms of size and resources," says Andy Chua, Executive Director of D'Perception Singapore.
"As such, we are well positioned to design and build projects to the highest environmental standards, meeting key certifications including the US's LEED Standards and the BCA Green Mark standards in Singapore."
Technological excellence
Whilst D'Perception's environmental offerings are unrivalled, so too is the Company's technological nous within the industry.
Chua continues: "As an interior design company, it is very rare to be as comfortable as we are in working with some of the world's most advanced technologies."
"D'Perception is able to design and build full-fledged data centres, server rooms, command centres and engineering laboratories, catering to a much wider range of needs than you would normally expect from a company in our line of work."
Differentiating so widely and offering state-of-the-art services within such a competitive market is not something that has happened overnight for the Company, gradually being built from a continual commitment to its innovative ethos.
"We are constantly reinventing to be ahead of the competition, positioning ourselves to be ready for changing industry trends and economic opportunities," explains Chua.
"We are always adapting, training and using what we learn to stay ahead, investing our profits back into the Company and constantly seeking new talents to continue to drive our growth."
A collaborative environment
Such is evident is how D'Perception provides extensive tuition to its staff by working with leading vendors, providing them with a working knowledge of state-of-the-art technologies including the internet of things and audio-visual systems.
"We practise maintaining long-term relationships with vendors as partners, allowing us to collaborate together, share ideas together and grow together – a mindset that has been crucial in building the success of D'Perception," Chua adds.
By establishing such partnerships, whilst also investing in the latest visual generating and virtual equipment and constantly upgrading its internal software and hardware, D'Perception has been able to create an unrivalled portfolio of interior design solutions.
These are regularly put on display at its own head office, a building that has been transformed in an activity-based workspace to showcase new and potential solutions to its clients.
"We practise what we advocate," Chua states.
Visionary design
Placing such strong emphasis on innovation across its structure, it is easy to see how D'Perception's projects regularly receive recognition.
This year alone, the firm won five awards for Winning Projects at the 2018 edition of Singapore Good Design.
Amongst these were the Singapore Land Authority (SLA) offices located at the iconic 183-metre-tall PSA skyscraper on the island's southern edges.
A prime example of D'Perception's eco-friendly approach, the offices have been certified with the Greenmark Gold Standard, featuring the latest in energy management system technology to stamp out the SLA's carbon footprint.
Further, Schneider Electric's new regional head office, designed by D'Perception, was also recognised – a workplace based on flexibility, offering staff the choice of 10 different workspaces throughout its tailor-made minimalist layout.
Speaking of the company's five-year outlook, Chua remains confident that D'Perception will continue to win more awards, perform to higher levels and pioneer new-age design by maintaining its current strategy.
"One thing that I can confirm for sure is that we will still be around and doing well," he says.
"Many design and construction companies have come and gone within the past half-decade, even industry giants and international brands that could not sustain and modernise their business models.
"However, with our unique approach, I expect that we will not only still be around, but we will have grown in to a very different animal altogether."
VIEW D'Perception Singapore Pte Ltd BROCHURE