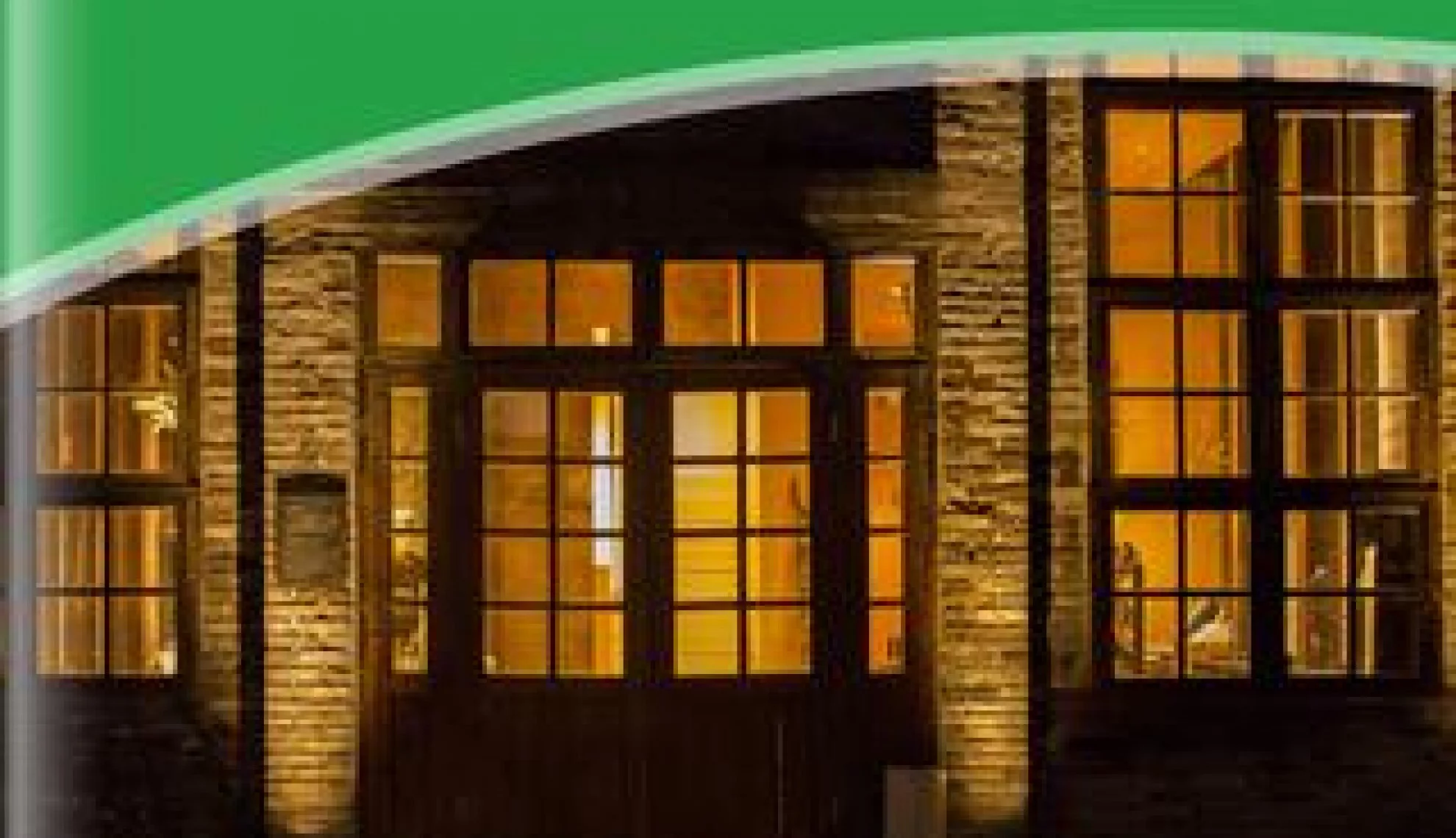 Klaasen Lighting Design is demonstrating a clear commitment to changing the face of lighting design across the Asia-Pacific region, incorporating sustainable practices and innovative approaches in all areas of the business
Writer: Phoebe Calver
Project Manager: Tom Cullum
Klaasen Lighting Design's philosophies have adapted over the years to fit with the changing realities of the world, from sustainability to creating human-centric lighting and now meeting with the demands of intelligent lighting with IoT capabilities.
Since the Company was established in 2011 by the Director, Martin Klaasen, it has continuously adapted to these requirements, gaining market recognition over the years that has brought it to the present point of success as one of the leading architectural lighting designers in the world.
"I began my career as a lighting designer at the Philips Lighting Design and Engineering Centre, and following many years of travelling for work, I was posted in Singapore," explains Klaasen. "This was in order to set up the Support Centre for Professional Lighting, while also developing and supporting project business in Asia Pacific.
"During those years I travelled extensively to train and support the staff, providing me with invaluable experience that – alongside the Philips reorganisation in 1990 – triggered my desire to start up my own business and saw the birth of Lumino Design."
Soon after the practice was created, it was landing projects that placed it firmly on the global stage, including the KLCC Petronas Twin Towers.
"Despite our ever-increasing portfolio where the sky seemed to be the limit, the Asean market crashed in 1997 and with that the project offices we had built were hit hard," continues Klaasen. "To make life easier and manageable, we moved our operations to Perth, Australia, where I bought a share in a local lighting design practice in order to merge my few remaining projects in the new Company named Lighting Images.
"In the years following we carried out some exceptional projects, winning numerous lighting design awards and with the economy on-track I was able to expand the Company back into Asia by reopening an office in Singapore. From this point we began building towards the launch of Klaasen Lighting Design, launched on 1 January, 2011 and we haven't looked back since."
Surpassing expectations
In its present-day form, the Company is especially recognised for its ability to deliver quality work that surpasses the client's expectations.
Klaasen adds: "We realise that it is of crucial importance to put a smile on our clients' face, creating lasting relationships for the future. Further to that, we are continuously looking for ways to re-invest ourselves in the delivery of our services, a factor that has been at the core of our vision and mission.
"We have witnessed the evolution of both the quality and rendering techniques of our presentations; now we are able to present our clients with a walk-through video that will provide them with a realistic visualisation of what their illuminated environment will look like with our designs."
A core strategy of the Company is to deliver as promised and to a strict timeline, ensuring that deliverables and budgets are mutually agreed upon in advance. As a result of this attitude at Klaasen Lighting Design, it is able to deliver in a reliable manner, much to the delight of the project manager's planning.
The popularity and reliable reputation of the Company within the market has allowed it to go from strength-to-strength in terms of new launches within its portfolio, for example the recent launch of its Lighting Design of Things platform.
"This platform allows us to provide our clients with an infrastructure that achieves the integration of IoT features and data analytics through the use of lighting systems as a host," explains Klaasen. "We have been able to achieve this through creating strategic partnerships with IoT leaders within the industry, meaning that we were propositioned with a unique opportunity for clients to facilitate the integration of IoT and lighting in their projects.
"At present our work portfolio has a leading margin of high-end hospitality projects from the world's leading hospitality brands, complemented by a wide selection of projects in commercial retail, corporate, residential and urban redevelopments."
More recently the Company has embarked on smart city master planning and public transportation projects such as airport terminals, utilising its knowledge that is spread across all applications. In principle there is no limitation to the projects that we can and can't do.
"Many of our projects have been award winning, with the most recent being our Alila Yangshuo Hotel project in China, which was subsequently voted best new hotel of 2017 in Asia by Dezeen Magazine and also gained awards for best hotel and spa resort," the Director states. "We also scored wins at the LIT awards for both His Majesty's Theatre – a century old heritage project in Perth- and The Atlas Bar in Singapore, a stunning bar that was voted best new bar in the world in 2017. Both His Majesty's Theatre as well as the Atlas Bar received a Lighting Design Award of Merit from the IES/NA this year."
Niche operations
Klaasen Lighting Design today has become extremely well established with repeat projects from many of its clients.
"We are not seeking to conquer the world, instead we have the perfect niche in Asia that ranges form China and Korea in the north, Australia and New Zealand in the South and the Philippines in the east and India in the West," explains Klaasen. "However, we have also carried out projects in Africa, Russia and the Middle East, going as far as Tahiti more recently.
"We place no geographical limit on our project location, but do not actively pursue these places as we like the majority of our work to be located within reasonable travel reach."
Due to a combination of the Company's reputation and recognition within the market, it isn't forced to pursue an aggressive project acquisition strategy, with approximately 80 percent of its projects achieved through word-of-mouth and referrals.
The Director continues: "A lighting designer's main commodities are time and knowledge, therefore we choose to invest in both the training and education of our staff. We achieve this through the provision of professional and innovative training workshops on a regular basis, while also taking the team to important events such as Light & Build in Frankfurt.
"We appreciate that motivation and confidence are equally important tools and assets for our staff to have, as it will inevitably translate in the delivery and presentation of our work to the clients."
Individual service
When taking into account its recent move to provide its Lighting Design of Things (LDoT) platform to clients, Klaasen Lighting Design has taken clear steps in filling the gaps in the market and providing a service that no other company is providing at present.
"We realise that there will be copiers and followers, however, at Klaasen Lighting Design we have the distinct honour of being the leader, innovator, initiator and facilitator of LDoT which will always make it unique in the market," continues Klaasen.
"One of the key pillars of KLD in general but also for me specifically is our drive to share knowledge with the greater public, lighting industry, our clients, developers and fellow project consultants.
"In the present day, lighting design is becoming highly complex and budgets are increasingly under pressure, resulting in quality standards often being sidestepped as a result."
In general the current appreciation of lighting design is low, hence creating awareness of the of the importance and benefits of good quality and smart lighting design for the natural progression of the industry. It is unfortunate that lighting design is often still the last item on a budget provision, even though it is effectively one of the most visible aspects of a project and good or bad lighting design will make or break any space.
"We hope to change this by educating our clients and the wider industry, making it a crucial mission for the future of our profession," explains Klaasen. "Through my personal blog, Light Talk, and book of the same name, feature articles in industry magazines, as well as my frequent appearances at lighting events and seminars around the world, we are able to contribute to maturing the industry and creating an appreciation of what we do.
"We hope that in a couple of years from now we will have cemented our position as a visionary in the industry; we never set out for others to follow, but we do believe for the survival of this practice in the long-term we all need to make a move forward with the times."
VIEW Klaasen Lighting Design BROCHURE