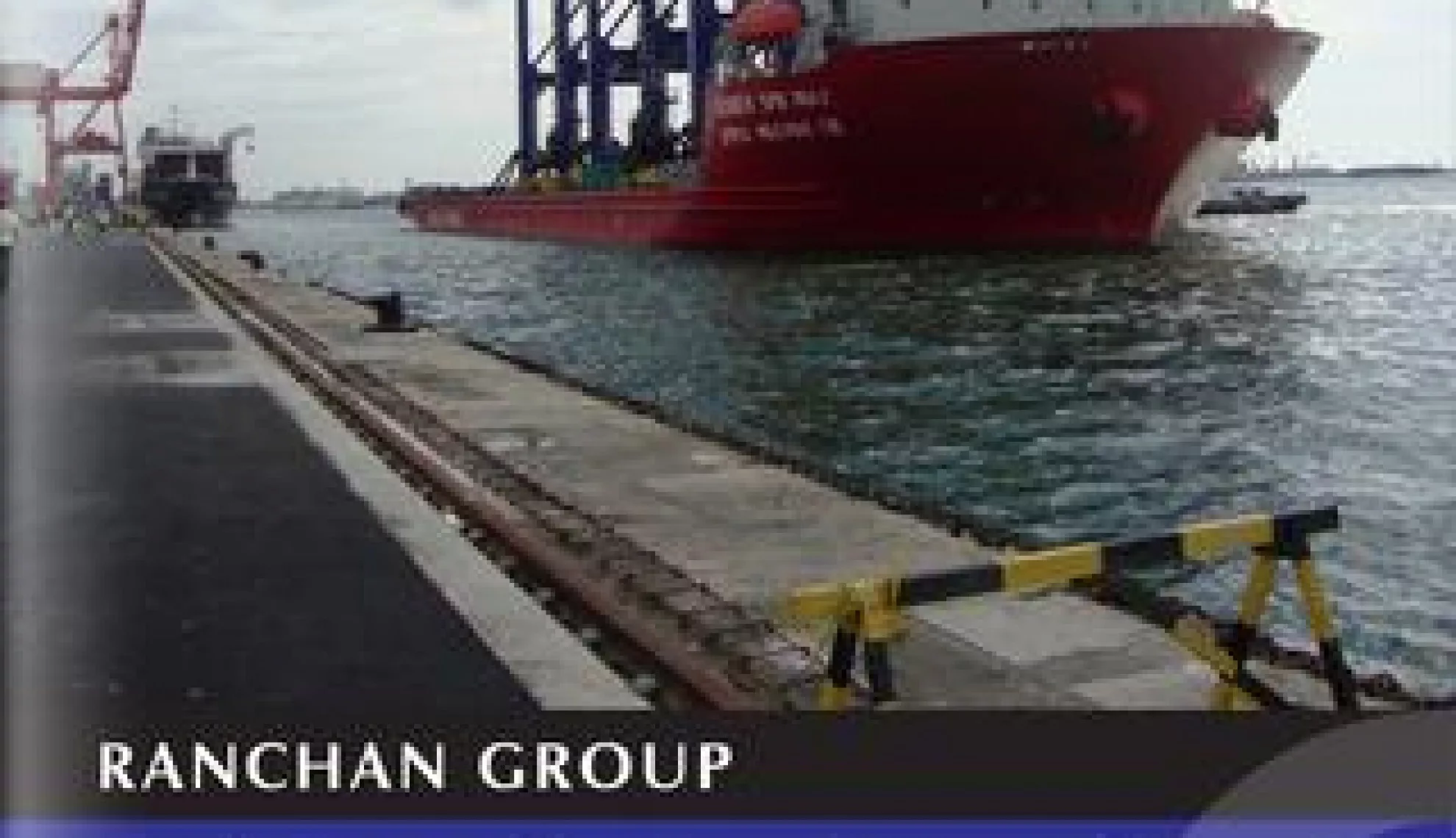 Bringing International Thinking to Malaysia
Ranchan Group delivers cutting-edge technology to the ports of Southeast Asia and the Middle East while forging ahead with a globalisation strategy for ports around the world
Writer: Emily Jarvis
Project Manager: Ben Wigger
The former Prime Minister, Tun Mahathir once said that Malaysia would one day be recognised as a maritime nation. Today, Ranchan Group firmly believes this dream can be realised, through direct empowerment of Malaysian maritime industry players; using the latest technological advancements accompanied by strong government support. Moreover, the company is evolving beyond the country's borders and looking closely at international business opportunities that will set Ranchan further apart from the competition. "A considerable number of Malaysian companies are dependent on government projects. However, given that Malaysia is surrounded by water, there are tremendous opportunities for the company internationally and Ranchan Group has the experience to go out and pitch development ideas via new business opportunities," says Group Managing Director, Mr Chandrasegaran Uthamaseelan, who hopes to list the heavy engineering and maritime divisions of Ranchan on the Kuala Lumpur Stock Exchange by 2020.
As a relatively young contender in the maritime, heavy engineering and technology sectors, Ranchan was first incorporated in 2006 and comprised just three team members with an initial focus in heavy engineering. Setting its sights on becoming an end-to-end marine transportation provider for the port industry, Ranchan also created a range of services to support major shipping lines by providing container feeder services to and from Malaysia and Indonesia. "Now with more than 50 members of staff across various locales, we evolved into a one-stop solution provider not just in heavy engineering, but for sea ports and the maritime industry. By investing in IT, manufacturing welding electrodes, shipping lines and security solutions, we were able to offer unprecedented customer service backed by technical consulting and effective project management that covers the entire supply chain and is tailored to individual port operators.
"Our commitment beyond contract is our primary differentiator," Chandrasegaran adds.
A growing industry
Impressing clients in Southeast Asia and Middle Eastern markets, Ranchan Group services major container ports and port equipment manufacturers, and structural fabrication works for oil & gas companies. As the shipping industry in particular continues its rapid growth to cater for larger ships and more frequent transport of goods, sea ports are required to increase in height and accommodate the longer boom length of port cranes. "This ever-growing ship size invariably provides opportunity for our heavy engineering unit to carry out crane modernisation at the ports we work on.
"For example at Lumut, Malaysia, we cooperate a 45 acre waterfront yard with rail and other facilities which means we are well equipped to complete these activities, as well as other maritime and fabrication works. Off the back of this, we are in the midst of discussion with world renowned companies to start a joint venture modernisation project, which would see us work together on a long-term contract to provide a series of bulk carriers equipped with state-of-the-art pneumatic systems targeted at the Malaysia market," details Chandrasegaran.
With growth comes competition and many Chinese players are infiltrating the industry which ultimately affects the market pricings. However, Ranchan Group is confident that its comprehensive project management and technical expertise plays a far more important role when choosing your partner at the ports, as Chandrasegaran explains. "As a local company keen to keep abreast of the latest industry developments, our tailored solutions use Ranchan software to stay in control of project schedules, milestones and deadlines without fail. Moreover, foreign clients can be assured that we will provide on-site support coupled with our offshore model that minimises costs and provides a competitive solution."
Maritime nation
Accompanying the Group's future prospects is the aim to increase its workforce to more than 100 by 2016. Working in close partnership with industry experts and NIOSH (National Institute of Occupational Safety & Health), Ranchan Group carefully selects qualifications that will enhance a project, its quality management and technical trainings. "We also work with Ventrax and ensure all our staff attend monthly training as part of our time management programme. This programme emphasises timekeeping and planning as I feel this is a crucial determiner of our success and supports the country's common goal to realise Malaysia's dream of a maritime nation," Chandrasegaran says.
Ranchan Group's ambitious long-term plan is to become the leading player in the port engineering and maritime industry not only in Malaysia but eventually, the world. With a planned capital expenditure for the next five years of more than RM150 million, the company is well positioned to achieve this impressive goal. "The first step is to become a one-stop solution provider which will give growth to our other divisions and make our solutions more cost-effective for partners and clients.
"Further to this, we intend to increase our waterfront land ownership to 100 acres so that we can accelerate our ship building, crane repair and marine conversion capacities. This will expand our horizons and our ability to work hand-in-hand with clients to provide them with a value-add solution," he concludes.
VIEW Ranchan Group BROCHURE