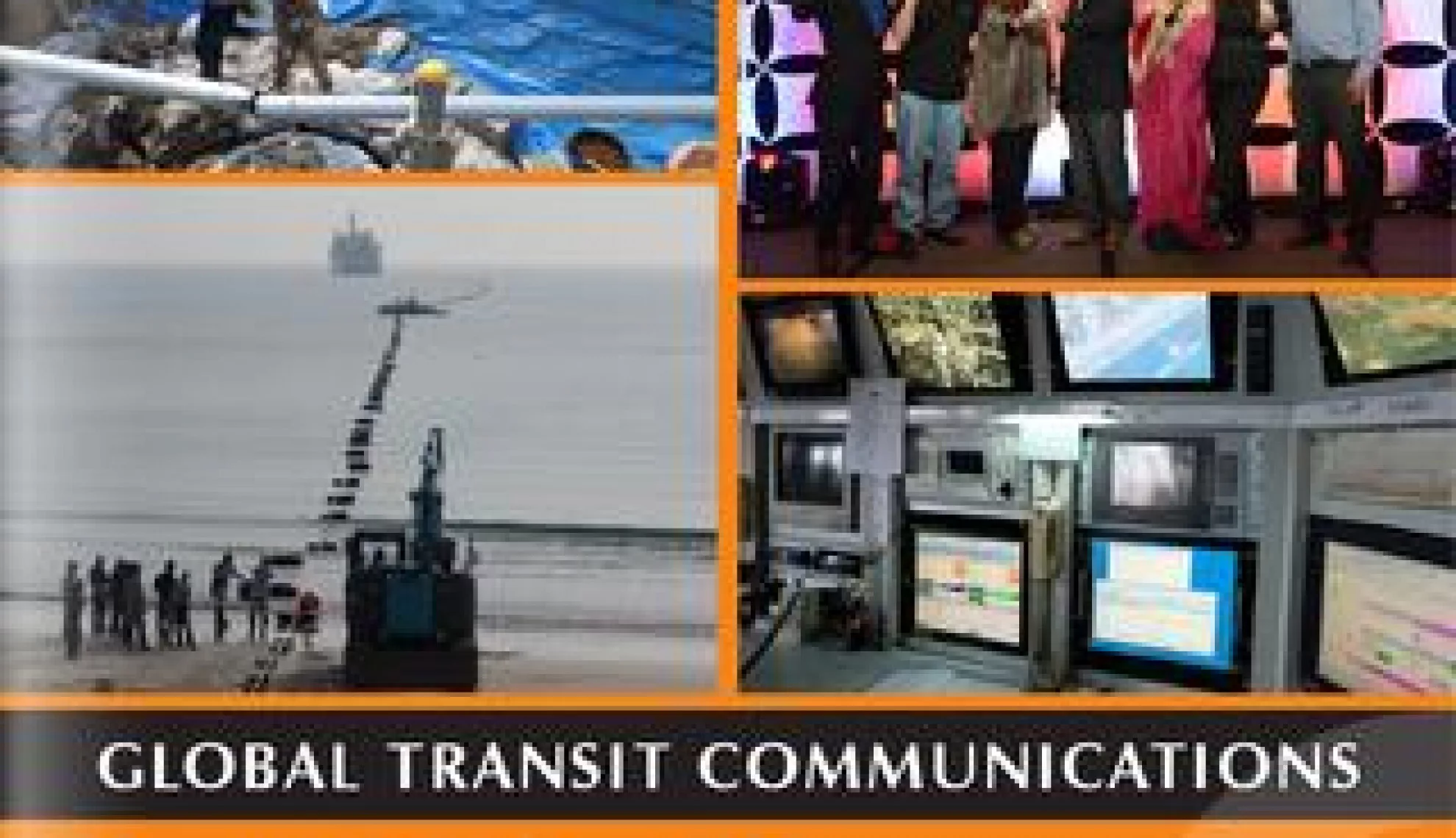 Connecting Asia to the World
Writer: Emily Jarvis
Project Manager: Donovan Smith
Established in 2005, Global Transit Communications has evolved from a Malaysian ISP provider into a rapidly growing telecommunications company that specialises in connecting the ASEAN region to the rest of the world. As part of the multinational Time DotCom Berhad (TIME) Group, which also owns the Malaysian data centre giant, AIMS, Global Transit dreams of a Malaysia connected to the world without boundaries.
By building bridges through the establishment of partnerships with other service providers in the region, Global Transit hopes to form a strong alliance in order to offer seamless connectivity into ASEAN. "Leveraging our already well developed international connectivity, we strive to become the single point of contact service provider in ASEAN. For us, it is all about making it easier for people to do business in ASEAN and identify this region as one of growing economic prominence," explains Saiful Husni Samak, Chief Executive Officer of Global Transit Communications.
In the past five-10 years, more and more multinational companies – such as Yahoo, Facebook and Google – have identified Malaysia as a strategic gateway into the ASEAN region, which Global Transit is keen to capitalise on as "the most advanced telecoms infrastructure with the potential to share this with the surrounding countries in the near future".
ISPs in ASEAN at present are experiencing tremendous growth in subscriber numbers for fixed and mobile lines, and this requires a substantial amount of international bandwidth to keep up with the demand; this is where Global Transit comes in. "Broadband penetration has become the engine of growth for our business as a result of this," says Saiful. "And Malaysia's broadband used to run on ADSL, producing much slower internet speeds of between 2-5mb. We are now deploying fibre to the home which will more than double these speeds for the ISPs. This is a trend that is happening in most ASEAN countries."
Investments in bandwidth
In 2009, Global Transit became an alternative international gateway to the newly liberalised market in Thailand, providing assistance to enable the upcoming license provider in the country.
"Essentially, this was a closed market until this changed and the market reacted. In the year 2008-2009, Thailand saw its international bandwidth almost double, from 50 to 100 Gbps. However, broadband penetration in the country is still fewer than 50 percent, which is low considering that neighbouring Singapore and Hong Kong is more than 70 percent," details Saiful.
By creating a cross-border connection, Global Transit now owns the commanding share of the Indochina international connectivity network; simultaneously increasing the region's bandwidth and creating cross-border connections through fruitful business partnerships across ASEAN.
"Given the landlocked challenges that Indochina faces, we were able to offer connection through our sub-marine cables and capitalise on this growth market. As a result, our market share has grown to almost 40 percent today, with double-digit growth witnessed in recent years in the ASEAN region as a whole," he adds.
Time DotCom
Another milestone was achieved in 2011, when Global Transit invested in a unity cable to connect Japan to the United States. "From here, we were able to flesh out the rest of our cabling infrastructure involved in completing the sub-marine cable in ASEAN, resulting in a Pan-ASEAN network with locations as far-reaching as Europe and the US," states Saiful.
All of the above was prior to the Time DotCom acquisition in 2012, which added a further string to Global Transit's bow – the joining together of Malaysia's second largest fixed line operator and the international connectivity leader – as Saiful explains: "We were able to leverage Time DotCom's position and its extensive network coverage via the fixed line business to better serve our customers.
"After the acquisition we became a Public Listed Company in Malaysia, which meant we were able to strengthen our position in the market and explore the possibilities in making further advancement in our business expansion. Currently, we have invested in APG connecting Malaysia to Japan, AAE1 connecting Malaysia to Europe, and FASTER connecting Japan and the US further improving our global connectivity."
These investments total more than US$200 million to connect Malaysia to the rest of the world over the past three years, in order to support Global Transit's primary objective to become the leading telecommunications carrier in ASEAN and help the region become a gateway for better reachability.
Flat organisation
Accompanying its investments is a competent workforce comprised of certified and fully trained staff who undergo annual appraisal tests that contribute to individual KPI achievements. "As we are part of an international Group, we like to keep a flat organisational structure. We recognise that staff are a key asset and as such, have made sure that we have subject matter experts on hand to train staff in the necessary areas and beyond if they so wish. We provide incentives for further qualifications beyond what is required and often sponsor staff to complete them.
"So far, more than 85 percent of our engineering team have achieved certification from Juniper, Cisco and other network expertise," comments Saiful.
Once the aforementioned new cable systems have been completed, Global Transit intends to increase its workforce in Malaysia, examining the opportunities to bring in more international employees to operate in those markets identified for growth, so as to make sure it has the feet on the ground that can speak the language and understand the culture. "Given that we work across 10 countries that all speak different languages, this is a vital aspect to consider," he adds.
Increasing coverage
Driven by its vision to become the leading carrier in ASEAN and a self-improvement initiative, Global Transit will be rolling out new products in tandem with its network improvements while identifying beneficial partnerships with service providers in ASEAN.
Saiful concludes: "Global Transit is a business about coverage. Without coverage we are incomplete, which is why we have invested in advanced data highways. In our efforts to future proof our investments, our networks are IPv6 compliant AND we have already deployed our network through multinational giants who have partnered with us such as Cisco, NEC, Juniper and Alcatel.
"We want to capitalise on growth opportunities within ASEAN; a region where there are more than 620 million people, representing the fourth largest in population in the world. By investing heavily in the backbone connectivity infrastructure now, we plan to obtain a 30 percent market share in ASEAN and be responsible for 20 percent of international bandwidth demand by 2018. In order to do this, we will need to grow our customer base by enhancing our cable roots to the India sub-continent, Europe, Middle East and Japan, with the long-term plan to pass through more than 22 countries across four continents. Ultimately, we want to become the leading carrier's carrier in the region."
VIEW Global Transit Communications BROCHURE