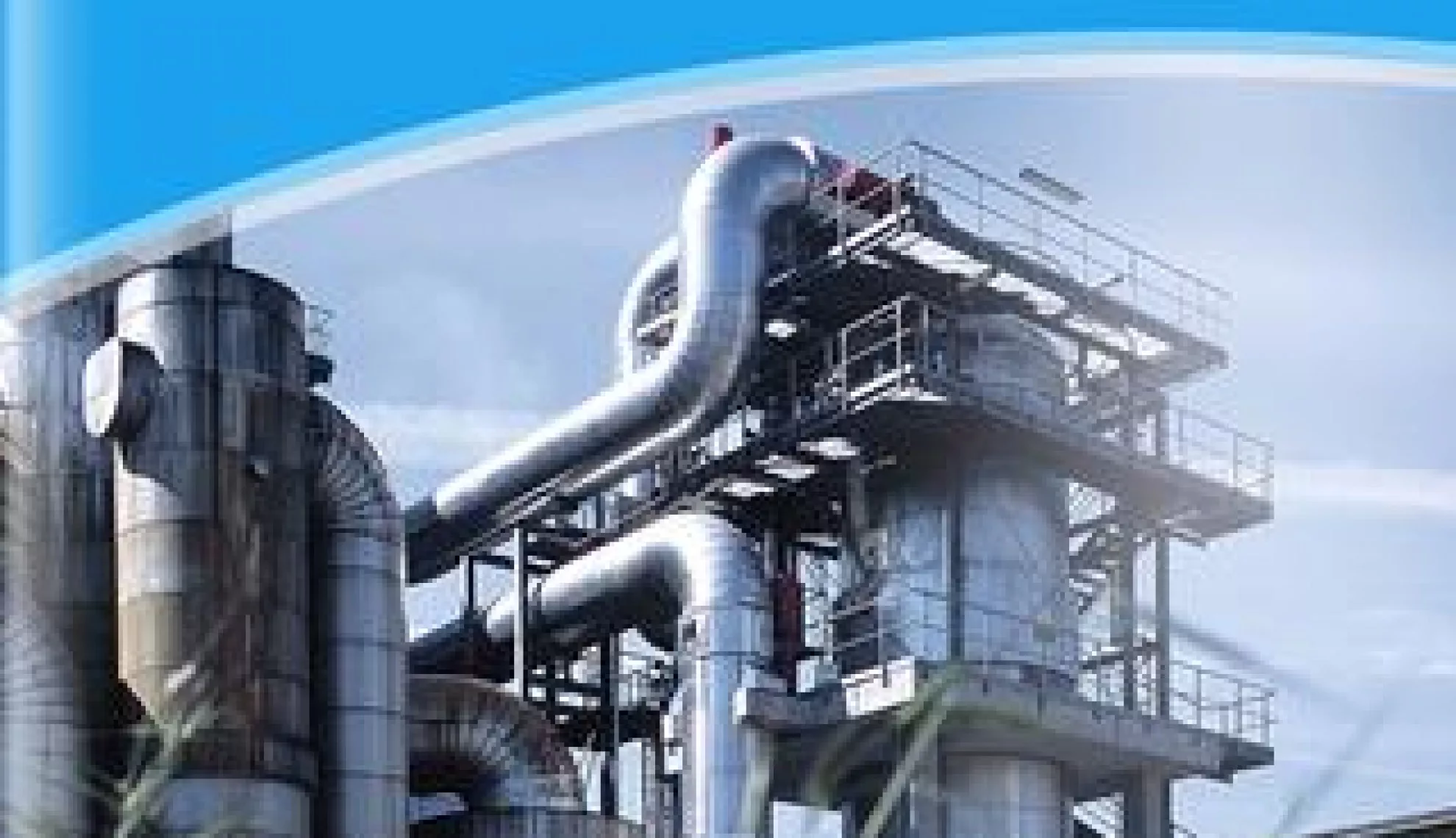 thyssenkrupp Industrial Solutions Asia Pacific boasts more than 150 years of experience and is looking to capitalise on this unrivalled influence to apply global solutions to APAC's industrial domain
Writer: Matthew Staff
Project Manager: Tom Cullum
Bolstered by one of the biggest names in global industry and possessing a status as one of the world's leading turnkey providers for the planning, construction and service of industrial plants, systems and machinery; thyssenkrupp's Industrial Solutions brand continues to set new benchmarks in Asia-Pacific and, indeed, the world.
Working with customers in the chemical, fertiliser, cement, mining, automotive, naval and many more domains across numerous sectors, the Company's tailored and customisable plants have long catered for specialised solutions; and now with a presence of more than 70 locations around the world, thyssenkrupp has earmarked APAC as a pivotal geography moving forward.
"Previously, we served our customers in Asia-Pacific out of Europe but knowing the importance of being where our customers are, we focused on and have been successful in establishing a strong local footprint in the region," Chief Executive Officer, Jan Lueder explains. "Particularly covering China, Japan, Vietnam, Thailand, Indonesia, Malaysia, the Philippines, Singapore, and Australia, our strong market presence in Asia-Pacific reflects on the consistent growth of our business in the region at a rate of 10 percent per annum."
The notion of 'being where the customers are' is both literal in terms of presence points, and figurative in regards to seeing a clients' requirement through from source, via an unparalleled range of services that cover the complete lifecycle of industrial plants; from asset management to spare parts supply and management, training and consulting, field services, revamps, and relocation.
"With our strong engineering competence and advanced technology portfolio, we are very successful in developing tailored solutions optimised to meet our customers' specific needs," Lueder says.
"As our customers in Asia-Pacific are often more capital expenditure-sensitive than in other regions, we continuously work on modularising and standardising our product solutions to further reduce investment costs for our customers and improve project execution reliability."
Reshaping the world
Despite thyssenkrupp Industrial Solution's successes in APAC, the Company is keen to enhance its portfolio further and is currently in the development phase to establish further tech competencies on the continent; envisioned to serve the global market from an Asia stronghold.
Similarly, the business's procurement centres and engineering hubs are continuously expanding and diversifying; equipped with the latest highly specialised equipment that ensure international acumen and localised consideration in equal measure.
All contributing to thyssenkrupp Industrial Solutions' Network of Excellence, the setup that now exists in Asia and Australasia is befitting of a market of that magnitude, all the while retaining a personable collaborative culture when it comes to individual projects.
Lueder notes: "Even though we are acting in global markets, our customer projects are, in the end, always local, and these local particularities should never be underestimated. As such, it is vital for us to have a deep understanding of the local environment and a reliable presence close to our customers.
"It should be noted that especially in Asia, mutual trust between business partners is a valuable asset; and establishing trust requires personal interaction and a physical presence in the market we serve. The region has tremendous human and natural resources, which are already reshaping the world. As such, we at thyssenkrupp Industrial Solutions ensure that we establish a strategic presence in the region that will enable us to serve both customers in Asia-Pacific and beyond."
By being a global entity with the ability to act local, it also facilitates the Company's efficiency in monitoring international trends before applying them on a more domestically applicable level. Inevitably, sustainability has been a core theme to this end in recent times, driven through solutions such as EnviNOx (an environmentally-focused technology able to remove nitrous oxide) and the Alberta Taciuk Process technology (which contributes towards the treatment and remediation of contaminated soil).
"We also see an increasing demand for energy storage solutions," Lueder adds. "Energy storage systems play an important role in balancing supply and demand for electricity. Through the years, we have focused on developing innovations such as our Redox Flow Batteries and hydrogen production through water electrolysis."
World-class engineering solutions
An equally pertinent trend at present is the increasing demand for automation, especially in the mining sector, and thyssenkrupp has proven itself equally adept at providing tailored, intelligent automation solutions to facilitate safe, efficient and reliable plant operations.
And such astuteness at the frontline of industry has unsurprisingly resulted in numerous high profile contracts and projects, as Lueder details: "We have had the opportunity to work on many amazing projects of various scales in various parts of the region.
"Earlier this year, we were chosen by the state-owned Brunei Fertiliser Industries for the design, procurement and construction (EPC) of a fully integrated, state-of-the-art fertiliser complex that will comprise an ammonia plant with a daily capacity of 2,200 metric tonnes as well as a urea plant and a urea granulation plant with a capacity of 3,900 tonnes a day. After planned completion in 2021, the plant will use parts of Brunei's large natural gas reserves as feedstock to produce high-quality nitrogen fertiliser, safe and in a secured environment, mainly for the export market."
Following the motto, 'a big company doing bigger things', thyssenkrupp Industrial Solutions completed in August the large modular plant shipment from Thailand to the US for Oxiteno, a Brazilian chemical multinational manufacturer.
"We also built two cement plants in Indonesia for PT Holcim Indonesia Tbk to support the country's continuously growing cement market," Lueder continues. "For both plants, thyssenkrupp supplied state-of-the-art equipment covering the complete cement production chain from raw material preparation and clinker production, to cement manufacturing and fuel preparation. A POLAB laboratory automation system was also installed for quality monitoring and control."
thyssenkrupp has always been focused on elevating its capabilities to deliver innovative solutions to its many customers across sectors. The aforementioned automation system is a prime example to this end, as is the recent inauguration of its Oleochemical Technology Centre in Thailand, which represents an investment of more than €18 million.
Lueder details: "This new hub, located in Map Ta Phut, is envisioned to be thyssenkrupp's global Oleochemical competence centre for R&D, engineering, project execution and technology development services, delivering world-class engineering solutions to both local and global customers."
Setting new benchmarks
The Map Ta Phut facility is unique and significant in that it provides the full value chain on site, from state-of-the-art engineering and EPC execution capabilities to laboratories and pilot plant facilities that guarantee process performance for alkoxylation, esterification and amination technologies.
Enhancing flexibility, safety, delivery times and cost effectiveness as a consequence, the Thai Centre demonstrates the true essence of thyssenkrupp Industrial Solutions' commitment to continuous improvement and customer-driven innovation.
A backbone of the Group's supply chain management is its China Procurement Centre which drives synergies for the Group and keeps areas of procurement, logistics and distribution centralised, before bearing the fruits of its labours to the wider world.
This global network strength is joined by engineering competence, a strong technology portfolio, and a formidable project track-record from more than 150 years in business to formulate its overall competitive advantage.
"We are in a position to provide our customers with the most advanced product and service solutions," Lueder concludes. "Our customers value our reliability, security in our solutions go back to our roots in engineering, safety is never compromised, we never run away from challenges, and we keep our word.
People focus
However, the Company also realises that such commitment must extend to social upliftment and personnel enrichment in order to be entirely sustainable and successful.
Lueder notes: "As a global group, thyssenkrupp works on promoting and developing young talent through initiatives that include technical and commercial training as well as apprenticeship programmes. Regionalisation is a key element of our Group strategy and we want to be closer to our customers by strengthening our local organisations.
"We believe that future success requires local contact persons for our customers, localised product solutions, and local project execution knowhow. For all of this, we are continuously looking for qualified personnel throughout Asia-Pacific.
"In the future, thyssenkrupp Industrial Solutions will remain a recognised partner for multinational, regional and local companies doing business in and out of Asia as we further strengthen our regional footprint and continue to drive innovation together with our customers; setting new benchmarks in product quality, production efficiency, and sustainability."
VIEW thyssenkrupp Industrial Solutions Asia Pacific BROCHURE