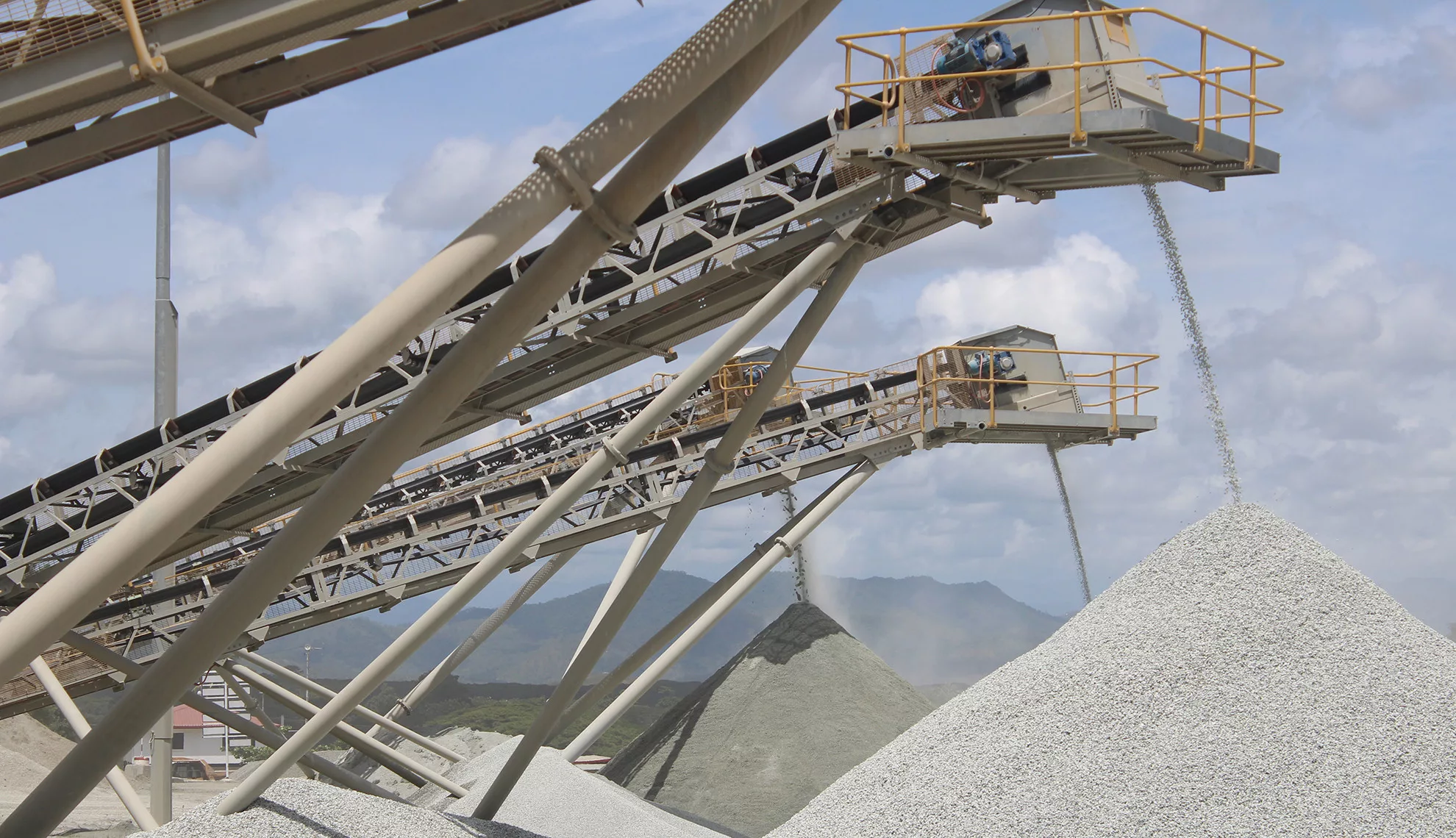 Paving New Ground
We speak to George Constantinou, CEO of Monier, about the company's products, people-centric attitude, and wider organisation in the construction industry of Papua New Guinea
Writer: Marcus Kääpä | Project Manager: Joshua Mann
Located north of Australia, Papua New Guinea (PNG) is a culturally diverse and resource-rich country.
A substantial percent of the country's GDP comes from its extractive industries, approximately accounting for 28 percent in 2019, and so it is natural that PNG's construction sector ties closely to this.
However, according to George Constantinou, CEO of Monier, the industry is currently in the midst of a challenging period.
"PNG's economy is managing through the COVID-19 pandemic," he begins. "Much like every other business operating in Papua New Guinea, Monier has experienced many oscillations within the economy.
"The economy is somewhat sluggish at present, with a lack of construction activity and increased competition from overseas rivals making it particularly difficult. While there is a lull due to COVID-19, at Monier, we are making good use of the time with reviews of processes and improvements in production flow and admin to ensure the business is more efficient when things are back to full speed when the economy picks up.
"We also have a specific plastic division known as Monier Water Solutions, which offers a range of water and septic tanks as well as polyurethane pipes. Our Quarry, Sand and Concrete divisions have a range of fixed and mobile plants which can service our clients locally as well as in remote locations."
Monier is a construction product supply business based in Port Moresby, Papua New Guinea, employing around 200 staff, and a part of the wider Constantinou Group. Monier has several divisions in its operations such as quarry and sand material supply, concrete supply, and finished concrete products, the latter consisting of specialist pre-cast division, concrete pipes division, concrete blocks and tiles division.
The company has been in operation in PNG for over 60 years and is the single largest producer, supplier and distributor of construction materials and building products in the country.
A Brief History
Monier dates back to 1887, when Joseph Monier exhibited his inventions of iron mesh-reinforced concrete in the Paris Exposition. That year he was awarded his first patent for reinforced concrete products.
Monier Limited was established in Papua New Guinea in 1958 and was purchased in 2005 by Sir Theophilus G. Constantinou. The long-enduring concrete roof tile roofing systems is generally what people now associate with the name Monier.
Quality Provision
Monier products are used in both small-scale home renovation projects, as well as major projects throughout PNG.
"As a tier one materials supplier, we have been fortunate enough to be involved in some of the largest and technically demanding projects in the country," Constantinou tells us proudly. "Some of these include aggregate supply to the LNG Project, the Japanese Embassy, the American Embassy, the APEC Haus, Hilton Hotel, Airways Hotel and the Port Moresby Sewerage Treatment Works upgrade.
"We have also been fortunate to be involved in the material supply for a number of road and airport projects around Papua New Guinea such as the Nine Mile to Laloki Road reconstruction and the NADZAB airport reconstruction project."
Within Papua New Guinea, Monier is known for the quality of its products, and this is a core focus of the business. Monier prides itself on being able to guarantee quality in its products as well as assuring conformity to project specifications. The company achieves this through its vigorous and continuous testing throughout the production process, from the raw material to the finished product.
"Our onsite laboratory is a state-of-the-art facility which is PNGLAS accredited," Constantinou assures us. "We have the internal processes in place to test if a product will fail from the outset. Monier operates to the globally recognised ISO standards, which also backs up our internal processes from a quality, environmental and occupational health and safety standpoint."
class="blockquote">

"Demonstrated quality, commitment and production capacity"
Behind Monier
At the heart of Monier sits its people.
Within the Constantinou Group, and at Monier, the focus is set on being a socially responsible company, and as such, the business has identified three critical areas for being socially responsible employer: development (employment, education and training), healthcare and physical infrastructure.
"I am a firm believer that without good, well trained people, there would be no business to operate," Constantinou says. "Within the Constantinou Group and at Monier we take hiring, training and upskilling very seriously.
"Once we find the most suitable candidate for a position, we invest time and effort into that person to upskill them internally through a mentoring programme and externally through educational courses. I believe this is where our staff are most empowered, as we provide them with the tools and knowledge to make informed decisions. We believe this investment in our team members is reflected in the long-term retention of our employees with an average of five years of service.
"Externally, we are committed to the community which we operate in, providing funding and facilities for a school in Port Moresby. We support the Buk Bilong Pikini programme, which allows us to give directly back to the community to support literacy levels in the next generation of Papua New Guineans."
The Constantinou Group considers healthcare to be essential for the community. The organisation provides support to Port Moresby General Hospital through the affiliation with the Sir Theo Foundations, and has undertaken projects such as the Port Moresby General Hospital car park upgrade and assisting with the installation of the Lady Maria Constantinou Palliative Care Ward, which opened in November 2020. These projects allow for the better allocation of hospital funds.
During the recent pandemic Constantinou Group contributed its services to the healthcare industry to prepare testing centres around Port Moresby, and also contributed much needed funds to assist with the pandemic response at the Port Moresby General Hospital.
"The improvement of living conditions in Papua New Guinea is of great importance to the Constantinou Group," Constantinou tells us. "The Group is known to provide temporary living arrangements for many of the loyal and hardworking employees and supply water tanks to various communities through our Monier Water Solutions (formally Poly Allied Products). Whilst we cannot assist with everyone in the community, we try to do what we can and give back."
class="blockquote">

"We are committed to the community which we operate in"
Looking beyond 2021
Monier and the wider organisation are continually looking to reinvest in the business and in Papua New Guinea and in the South Pacific, as Constantinou confirms.
"We have implemented a new Research and Development Division within Monier which focuses on three areas: economic, material and processes," he informs us. "This division allows Monier to seek opportunities and investigate them to ensure effectiveness from an economic, social and environmental point of view, as well as ensuring complete sustainability for the business.
"And on top of this, Monier are currently expanding and currently looking into different markets and products."
VIEW Monier BROCHURE