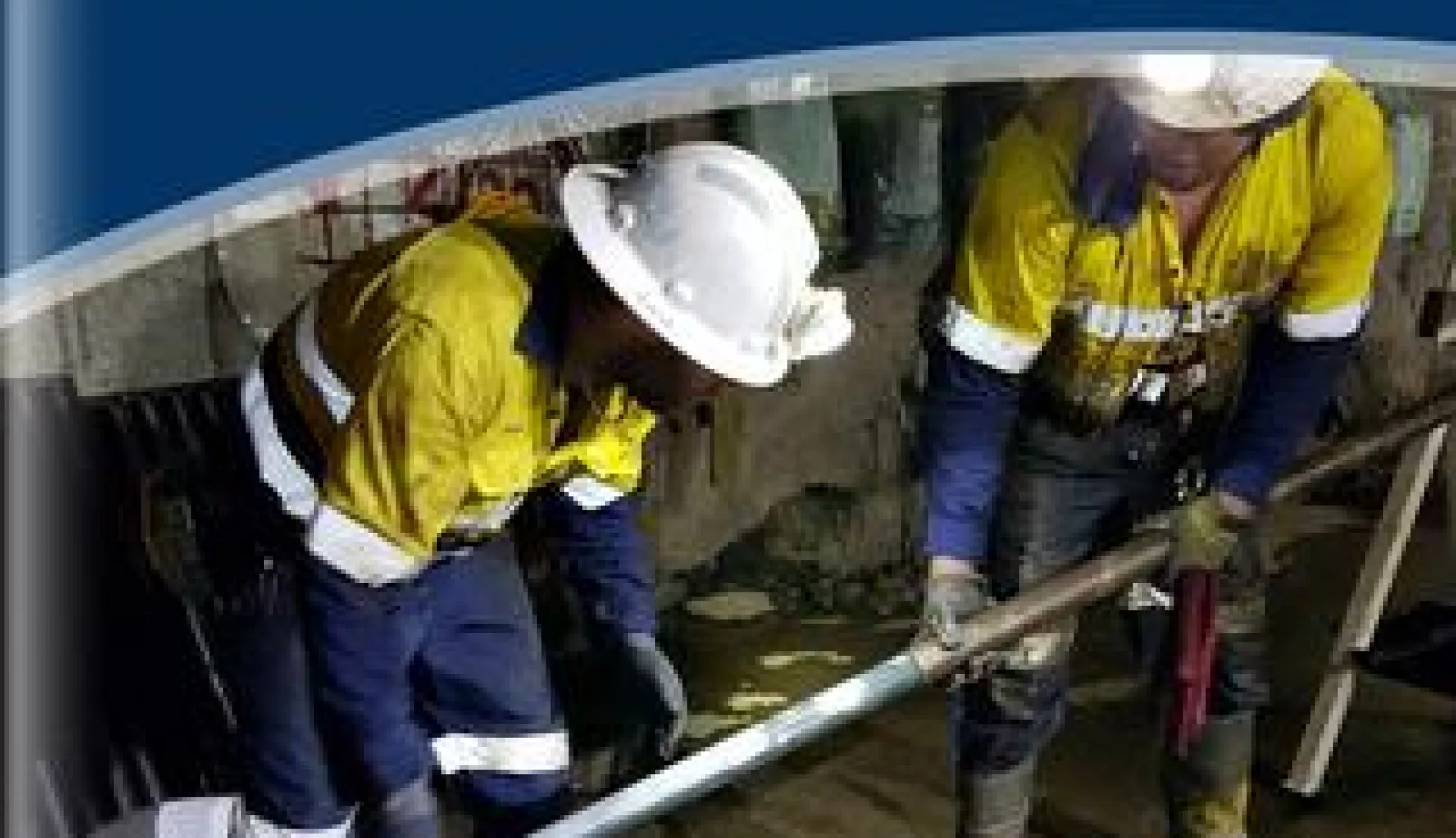 Indodrill is recognised and respected for its high quality and safe drilling services across Asia and further afield, collaborating with a wide range of clients across multiple industries
Writer: Phoebe Calver
Project Manager: Donovan Smith
Advancements within the drilling industry have been extensive during the past two decades, with thanks to a huge drive to make rigs more capable, efficient, easier and safer to operate.
Indodrill was first established in 1995 – just as the mining industry was beginning to evolve – the Company initially set up operations as a core driller to service the Indonesian minerals industry.
Within a short few years, Indodrill had grown its range of services to provide geothermal drilling services, as well as reverse circulation drilling services. 10 years into its journey, the Company made its first foray overseas in order to service a contract for Oxiana in Laos.
"Since that point in time we have continued to expand at a rapid rate, moving our operations into Cambodia, Philippines, Malaysia, Myanmar and more recently Australia and Papua New Guinea," begins Jason Lee, Chief Executive Officer at Indodrill. "Our first strategy in achieving this growth has been to ensure that we are able to maintain our standards of service in every new country we set-up in, and importantly make sure we're able to deliver excellent performance to our clients."
"Alongside the technical advancements that we have been witnessing of late, there has also been a mass influx in developments on drilling techniques, supply chain management and safety and performance reporting."
Through the delivery and maintenance of safe and professional standards in all aspects of the business, Indodrill has ensured that its clients remain happy while also making sure that its safety and professionalism are not compromised.
Core Service
As previously mentioned the core services provided by Indodrill involve diamond drilling for the minerals sector, both on the surface and underground.
"Beyond our work in the minerals sector, we have also worked hard to expand our drilling services to the energy sector, performing slim-hole geothermal work and for the construction and infrastructure sectors we shifted our focus onto deep-hole and directional drilling," continues Lee. "We have a particularly diverse fleet and our teams of operators are able to collaborate with clients to understand their drilling needs.
"We are able to consider our usual range of drilling services, as well as providing alternative suggestions for each client that may be appropriate for their project."
In the Company's relatively long history, there are many contracts that have stood out as memorable in terms of the development of Indodrill.
"The first contract we undertook abroad will always be special to us; providing an opportunity to drill outside of Indonesia and a huge step for us when it came to the option of expanding throughout Asia," adds Lee. "We found that the project itself confirmed our ability to successfully enter new jurisdictions, while also collaborating with world-class operators on multi-rig multi-service drilling programs."
Alongside the benefits to the Company with experience, it also helped to raise its profile and reputation. Subsequently, shortly after this venture, Indodrill found itself with work in Cambodia, the Philippines, Malaysia and further afield.
"The second extremely memorable contract involved undertaking an underground drilling contract in the Philippines, which was actually the first of its kind for us," Lee describes. "We see this as the moment that confirmed our ability to collaborate with world-class explorers on multi-rig directional drilling programmes."
A large part of the Company's mission statement is to collaborate with its clients, and that is where at present it feels it excels in all of its projects as a service provider.
"We collaborate with our clients to establish what it is they want, what they need and what they can actually afford," states Lee. "As a company we also advise our clients if there are alternative ways of doing things, sometimes through reducing the time needed which can subsequently save money."
High profile contracts
"At present we are running operations across several high-profile contracts across Indonesian, Cambodian, Australian, Filipino and Papua New Guinean markets," explains Lee. "I'm incredibly proud of our operations team and their ability to service and manage more than 15 projects in five different countries."
Across these different markets, Indodrill is providing a diverse array of drilling services for both surface and underground, which include reverse circulation and diamond drilling. However, beyond initial exploration drilling the Company is also adept with resource development, grade control, underground directional, de-watering and service holes – which are often required during mine construction or at operating mines.
"Due to the smaller size of our company, it takes a substantial amount of in-house knowledge, coordination, logistics and understanding to deliver such an array of services to so many clients," continues Lee. "Our team are successfully doing that week-in week-out."
Indodrill has developed a detailed service that is second-to-none when it comes to understanding the requirements of a client.
"We are also aware of the changing trends within our industry and in terms of those specific trends, we are currently focused on unique modifications to rigs to give more options to clients," states Lee. "This ensures that they are more versatile to work with while also allowing us to keep operating across a range of conditions and terrains."
Business development
The Company is excited by the continued growth opportunities within the minerals sector, as well as other sectors across its regions of operation.
"We are continuing to spend considerable time on business development, which includes attending conferences, visiting clients and advertising," continues Lee. "Alongside development in our current field of operation, we are also focusing on Europe, Middle East and Africa where there are many more opportunities for us to take advantage of.
"We have a team that has considerable experience under their belts and are more than capable of handling a workload in those countries."
The people operating the business are everything to it and the owners of Indodrill recognise that each member of the team is responsible in-part for its success.
"At present there is increasing pressure on hiring and retaining the right people, which is as a direct result of a shortage of skilled operators in several countries," adds Lee. "Our approach to this situation is to hire people that we know will work well within our existing team.
"We respect and look for an individual's experience and commitment to performing at a high level, as well as those with an understanding of what needs to be done to satisfy the requirements of our clients."
This is not always easy to find, however, through offering prospective employees the opportunity to work on challenging projects, with room for growth and rewarding prospects, there is an abundance of applicants hoping to join this innovative team.
"With the right team behind us, I believe that we will be sitting in a good position for the near future," concludes Lee. "We hope to continue on with strong contracts, no debt and good margins available for growth opportunities in existing and new jurisdictions."
"It's certainly exciting times for Indodrill, with an ever-increasing amount of activity being seen across the regions we cover. In addition to this the Company is going through a re-branding process which will see us operating under new names outside of Asia, expected to go live in the beginning of 2018."
VIEW Indodrill BROCHURE