Behind a leading Papua New Guinea-based freight and transport solutions provider; we discuss operations and 'the Spirit to Serve' with Managing Director of Mapai Transport, Jacob Luke.
LIFE ON THE HIGHLANDS HIGHWAY
With a geologically unstable mainland and a famously unreliable infrastructure of paved roads, transport in Papua New Guinea (PNG) is not a simple affair.
And knowing this too well, is Jacob Luke, Manging Director of PNG-based Mapai Transport; a leader in logistical and transport solutions across the country and beyond.
"PNG is a relatively small country in terms of population with less than eight million people, despite it being geographically large due to its islands and expansive seas.
"This means that people in business are connected more closely than those in larger economies. This intimacy creates a desire to "do well" for people and the communities – a sense of "I've got you covered" is evident. The service industry is therefore competitive, and reasonably efficient under difficult conditions," Luke describes.
Originating with just a single vehicle in 1990, today, Mapai Transport's operations and accompanying fleet has ballooned significantly to include three bases spread across PNG, with a depot based in Goroka, and two further depots both with fully-equipped workshops in both Lae and Mt. Hagen. At present, Mapai's transport division comprises approximately 200 employees.
As a conglomerate, three separate companies are unified under the Mapai banner.
"The Mapai Group operates three divisions – Mapai Transport, Mapai Logistics and Mapai Properties," Luke explains.
The trio of companies intersect in a complimentary manner, with the Mapai Properties division owning the land on which the transport division operates its workshops and the residential units used to house employees, alongside the remote Mt. Hagen depot. With roughly 40 staff, the property division crucially also manages the security force deployed to oversee and secure the company's many assets and people.
At present, the Mapai Logisitics division continues to be engaged in two major resource projects at both the Porgera Gold Mine and the Ramu Nickle Mine, both of which are uniquely challenging.
"In 2018, Mapai Transport assisted the landowners of the Ramu Nickle Mine to acquire finance to purchase 10 trucks to ensure they were able to participate in the wealth their traditional land was generating. These trucks (and the company subsequently registered to run the operation) continue to operate today," Luke explain.
Situated in the remote domain of the Enga Province, along a notoriously difficult and occasionally dangerous route, the Porgera Gold Mine represents a challenging logistical requirement that Mapai Transport continue to fulfil.
"Mapai Logistics holds Cyanide Certification allowing us to transport these dangerous goods, along with fuel, mining equipment, food and construction needs such as (thousands of tonnes) of cement.
"Close relationships have been forged with Swire Shipping to facilitate the supply chains for these mines," he comments.
At the backbone of operations for the entire company is the support of an administration team of 30 people, encompassing accounts, human resources and IT.
The company's growth is born from Luke's prevailing desire to become the preferred transport operator on the Highlands Highway.
Suited to the somewhat "arduous conditions" of the PNG road network, Mapai Transport's fleet primarily consists of approximately 100 Kenilworth trucks, each of which have been adapted to operate in a harsh environment, undertaking the route from the coastal city of Lae into the remote and mountainous Highland Provinces.
"The conditions are challenging for several reasons but specifically road conditions that are affected by climate (extreme wet seasons and earthquakes), conditions (steep, curving mountain climbs) and uncontrolled, unregulated weights carried by "rogue" operators," Luke explains.
Adding to the particularly challenging context of operating within this environment, Luke also highlights how Mapai Transport's trucks and drivers may also be subjected to opportunistic criminal activity.
The fleet is supported by a workshop team of approximately 120 highly skilled staff.
"The trucks are rebuilt from wrecks, gearboxes and transmissions are rebuilt from scratch and all vehicles and trailers are "trip checked" after every journey. The workshop also runs the only heavy-duty recovery trucks in the country," he outlines.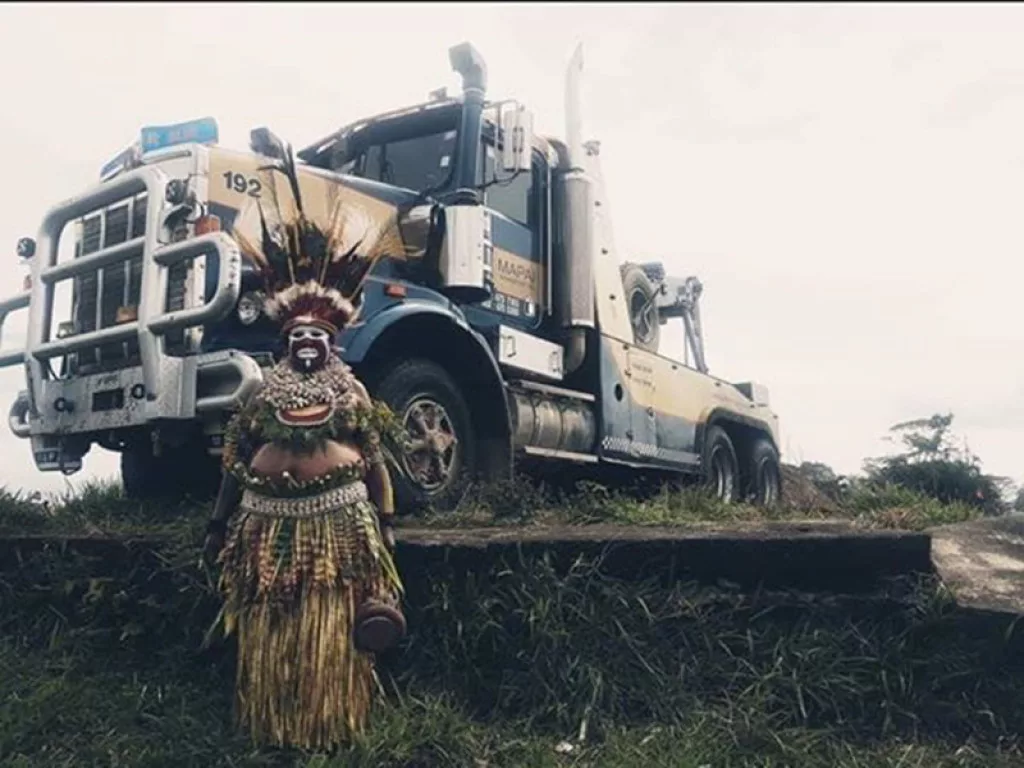 CORE PARTNERSHIPS
Mapai Transport caters to an impressive and extensive roster of clients, including Coco-Cola EuroPacific Partners, Nestle and the Heineken brewery, amongst a host of local companies.
As such, a robust supply chain network is critical to the success of the company in delivering its transport solutions.
"Supply chain operations, whilst not as mature as those in more developed countries, are integral to the business," Luke states. Operating in a "country of islands", shipping services are an essential component to the supply chain link for both businesses and communities.
"Prior to the Porgera Gold Mine closing for a short period, a good example of this was our relationship with Swire Shipping and CEVA Logistics offering the Porgera Gold Mine a logistics service that facilitated the consolidation, shipping, and transport of goods from international supply points to the mine in the remote Highlands of PNG.
"We are confident that this will resume upon the recommencement of mining operations," Luke affirms.
A CONSCIOUS COMPANY
What distinguishes Mapai Transport's operations is the respect for the PNG culture and the communities in which it serves.
Crucially, this extends to the people that the company employs. Indeed, Luke defines the primary quality attributing to Mapai's ongoing success within the transport sector as "the people's belief in the company's theme – the Spirit to Serve."
In an underdeveloped country, talent retention in an industry where there can be a prevailing shortage of skilled staff is crucial. As such, Mapai Transport endeavour to support the growth and development of employees, through extensive training and by providing attractive opportunities as an overseas employer to expand knowledge in a new environment.
"This work culture is demonstrated by an inclusive work environment underpinned by an accessible management team and a strong Board of Directors," Luke states.
"Corporate decisions are not always driven by profit," he explains. "Instead, decisions are often influenced by the effects on local communities. Sustainability, growth, value-adding, and all the traditional corporate considerations are, without doubt, always hovering.
Despite this, if our actions produce a positive outcome in peoples' lives, we will seek to be involved."
"Mapai works closely with both local and international shipping lines, and our partners, to deliver seamless supply chain operations"

Jacob Luke, Managing Director, Mapai Transport
The company's ongoing project – the Mapai Charitable Foundation – perfectly embodies this commitment, as a social initiative that is currently engaged with constructing a primary school for the people surrounding the company. Soon to be renamed 'The Jacob Luke Foundation' to preserve the founder's legacy, amongst other things the school will provide crucial employment opportunities, water supply, septic sanitary construction and electricity via standalone generators.
"Future projects include development of health facilities and a place for worship which is important for remote communities," Luke adds.
The Mapai Group also demonstrate a laudable commitment to improving the plight of the disabled within PNG. This is reflected through significant donations, both in cash and kind, that are exchanged without fanfare.
"A Memorandum of Understanding was recently presented to the Morobe Provincial Government (Morobe being where Mapai's Corporate Office is situated) which outlined a plan to donate some "inner city" land and develop a rehabilitation centre in exchange for their current property which is poorly positioned (abutting a significant settlement) and has no development, nor is there any plan to develop the site due to disputed ownership and lack of utilities.
"As benefactor, the company seeks no financial gain," Luke explains.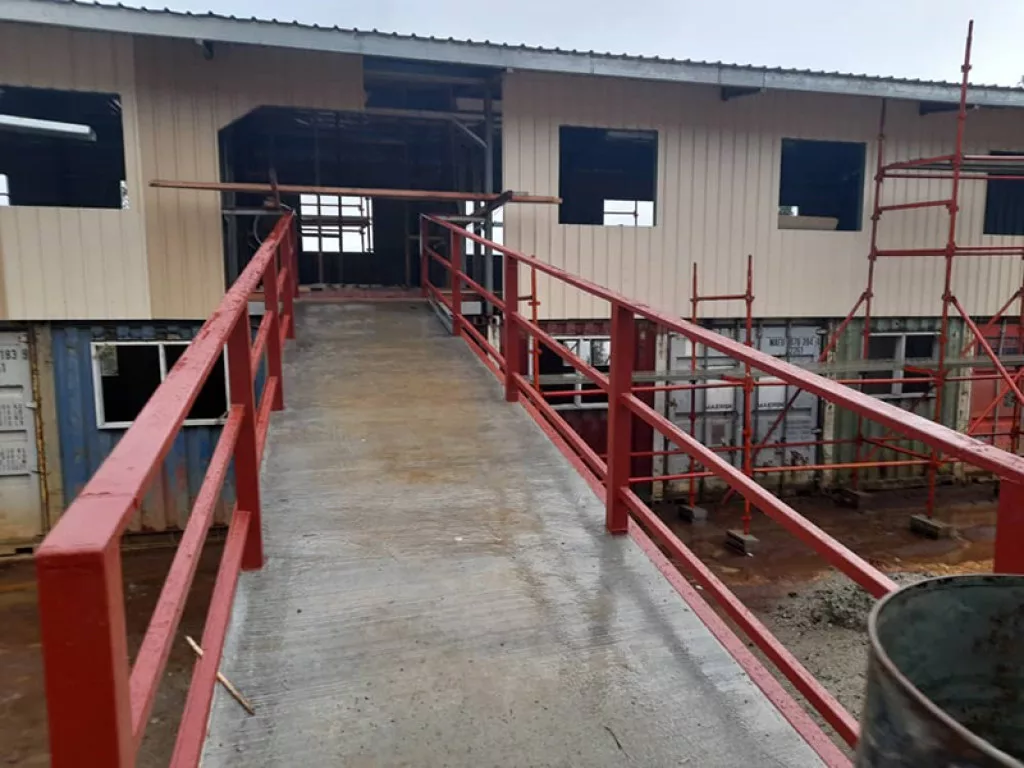 LOOKING AHEAD
Turning to talk of the year ahead, Mapai Transport will be committed to recovering the losses impacted during the COVID-19 pandemic.
"Our key priority now is to grow the business so that we can bring our workforce back to pre-COVID levels. Like a lot of businesses, Mapai Transport was forced to make severe staff cuts because of the virus (about 20 percent). Our aim is to be able to re-engage those employees," Luke comments.
Ever reaching for new opportunities, Mapai Transport are also exploring avenues of further diversification to compliment the company's existing services whilst strengthening integral relationships with suppliers, partners, and customers.
Drawing to a close, Luke returns to the troubles that continue to plague PNG, including a relatively low domestic income, an ageing infrastructure that causes disruption and adds cost to business, alongside unreliable and costly power generation, and the poor road conditions that result in a "disproportionate cost" to the transport industry.
Nevertheless, in the face of such struggles and as certain as the future of Papua New Guinea itself, Mapai Transport will continue to run their course along the Highlands Highway.
VIEW MAPAI TRANSPORT BROCHURE