With a firm commitment to environmental stewardship and elite customer support, Enable is setting a new benchmark for the telecommunications sector in New Zealand. We get the whole story from COO, Ed Beattie.
BUILDING A DIGITAL HEAVEN
Fibre broadband offers unrivalled connection speeds to people and communities around the globe.
Across the modern world, technology continues to change how societies function. The incredible prowess of fibre broadband technology is a leader of this transformative shift, offering unparalleled connectivity, innovation, and community development.
Possessing this highly influential power to connect, Enable is the fibre broadband network provider for greater Ōtautahi, the Māori name for the city of Christchurch, New Zealand.
Since 2011, Enable has been providing Christchurch and the surrounding area with fibre broadband – reaching more than 200,000 businesses, homes, and schools.
"We are 100 percent owned by the local council which means we are owned by Cantabrians. Day in and day out, we are connecting people to critical infrastructure," introduces Ed Beattie, COO of Enable.
As the network provider for greater Christchurch, Enable has worked tirelessly to install its services as part of the national ultra-fast broadband initiative. The company builds and installs the network, and local internet service providers then deliver their broadband services over Enable's network to end users.
Resolutely focused only on one region, Enable is wholly owned by Christchurch City Holdings Limited, the commercial arm of the Christchurch City Council.
"Our fibre network is the essential enabler of an economically and socially vibrant, connected, innovative, and globally competitive greater Christchurch," Beattie shares enthusiastically.
After joining Enable in September 2018 to lead the operations team, Beattie is a seasoned senior executive with almost 40 years in the telecommunications (telecoms) industry. Having worked at the forefront of several significant broadband initiatives since the 1990s, he brings with him a drive to create a strong sense of community within the business and the community Enable operates.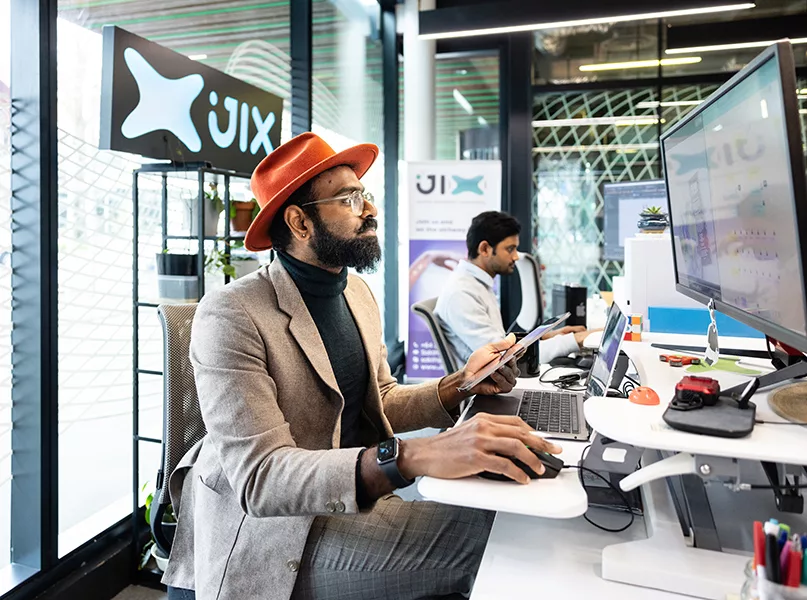 SMART CITY PLANNING
Located at the meeting point of urban planning and the development of new technology, lies the enthralling concept of smart cities. These innovative communities exist as urban areas using the latest technology to improve the lives of people who live there.
Fibre broadband serves as the crucial backbone of these cities, laying the groundwork for a smarter, more interconnected future. In this way, Christchurch's emphasis on fibre broadband infrastructure is pivotal in shaping its path toward a futuristic and effective smart city, a journey that Enable is embarking on in order to transform the area for the benefit of its residents.
The company is always looking to make the lives of its customers easier and consistently seeks new ways to refine what it can do to help them.
"We spend a lot of time introducing new technologies to our customers and make it easier for people in our community to connect with each other, live their lives, and complete daily tasks, such as mobile banking that now relies on technology so heavily," Beattie elaborates.
Enable's robust fibre network is supporting Christchurch to become a smart 21st-century city. This requires Internet of Things (IoT) technology, allowing everyday objects to share information and work together without people having to do everything manually. Sensors and applications help collect real-time data that can be communicated through the internet, creating areas that are safer, cleaner, and greener while making better use of resources.
Enable is at the forefront of reliable, high-quality connectivity for a wide range of devices and customer needs.
The company provides the backbone of the city to help run summer concerts, make traffic flow as freely as possible, provide security via CCTV cameras, and, of course, Enable's free public Wi-Fi network in central Christchurch has been extremely well used by both residents and visitors since it was launched.
"A smarter everything is on its way so it's great that we have the network in place to keep Christchurch ahead of the pack and attract people and businesses who can make the most of the world-class service we provide."
Additionally, a reliable broadband fibre network not only benefits residents but also bolsters the local economy. As a result, businesses gain a competitive edge through seamless cloud-based operations, instant communication, and data analytics. Similarly, as more and more people start to work remotely, Christchurch is becoming a great place to set up a digital base and be able to collaborate globally from the comfort of home.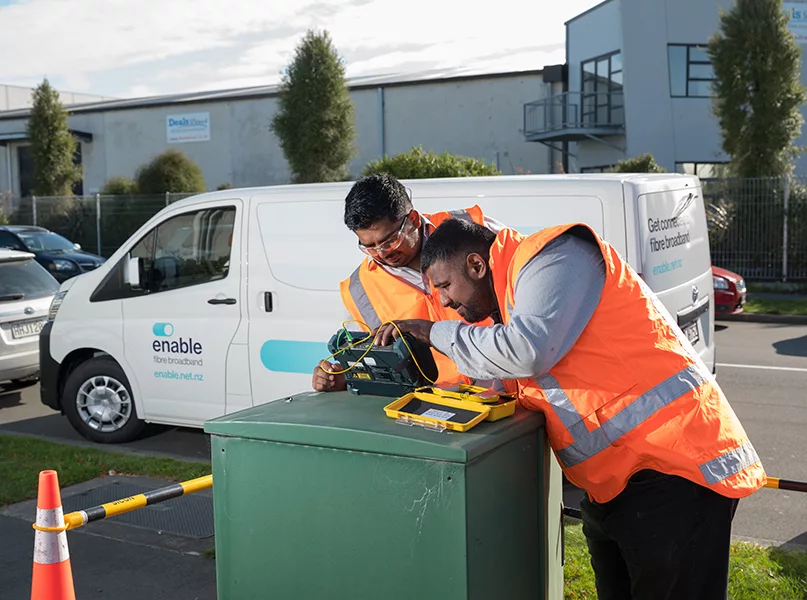 COLLECTIVE CARE
Enable's employees allow the company to deliver its purpose of connecting its local communities with unlimited opportunities. Alongside a community-driven focus for the people of Christchurch, Enable sees its employees as the lifeblood of its business.
"More than anything, what truly makes working at Enable so great is our team environment. We're a tight-knit team that looks out for each other and emphasises well-being. Sticking together allows us to deliver great outcomes for the people of Christchurch," Beattie tells us.
"Whether you are out in the field or one of the managers in our business, we all have a part to play for our community, and that's what makes being a part of Enable the best," he adds.
Recently, for the benefit of its people, Enable has introduced several initiatives aimed at improving the working lives of its valued employees.
"Focusing on our people has always been a top priority, and we're making waves in this area. We offer numerous other benefits to our people, such as leave purchasing and an annual well-being and sustainability allowance, as well additional paid parental leave."
With flexible working arrangements aimed at creating a greater work-life balance, an annual paid 'RefreshMe' day off, a well-being and sustainability allowance, and a monthly broadband allowance for all employees, the company is attempting to enhance and upgrade the day-to-day experience of its team.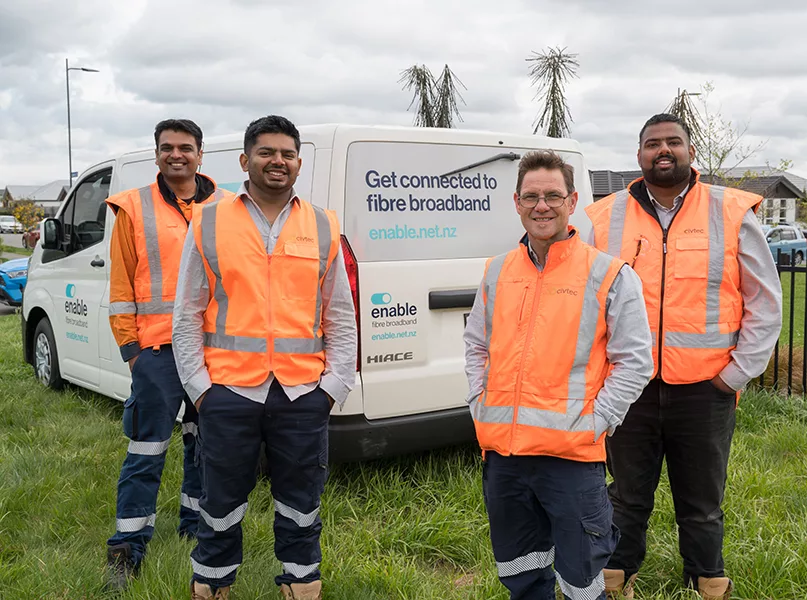 SUSTAINABILITY ACROSS THE NETWORK
Enable is committed to being a force for good.
Pioneering sustainability in telecoms, Enable is now a Certified B Corporation, a particular point of pride for the entire company.
"Here at Enable, we are proud to be a part of the global B Corp movement. This significant milestone not only reflects our commitment to environmental stewardship but also sets a new benchmark for the telecoms sector as a whole in New Zealand," shares Beattie.
In terms of what it means to be a Certified B Corporation, the title is administered by the non-profit, B Lab, and acts as evidence that the company is meeting the high standards of verified performance, accountability, and transparency in a range of factors from employee benefits to governance and the environment.
To become certified, companies must document their impact and undergo an independent verification process every three years to achieve and maintain certification.
A Certified B Corporation is assessed across five categories: governance, workers, customers, community, and the environment.
"We actively engage with local communities and support initiatives that foster education and digital inclusion. Enable also collaborates with schools, non-profit organisations, and community groups to make a positive difference in the lives of Cantabrians," he continues.
Elsewhere, through considerable investment in energy-efficient technologies such as solar panels and responsible waste management practices, Enable is significantly reducing its electricity consumption, greenhouse gas emissions, and waste generation.
"We're on track to be a net zero emission company by 2030," he concludes proudly.
Furthermore, the future of internet connectivity in Christchurch is undoubtedly shining bright, thanks to its investment in fibre technology and the industry-defining work carried out by Enable.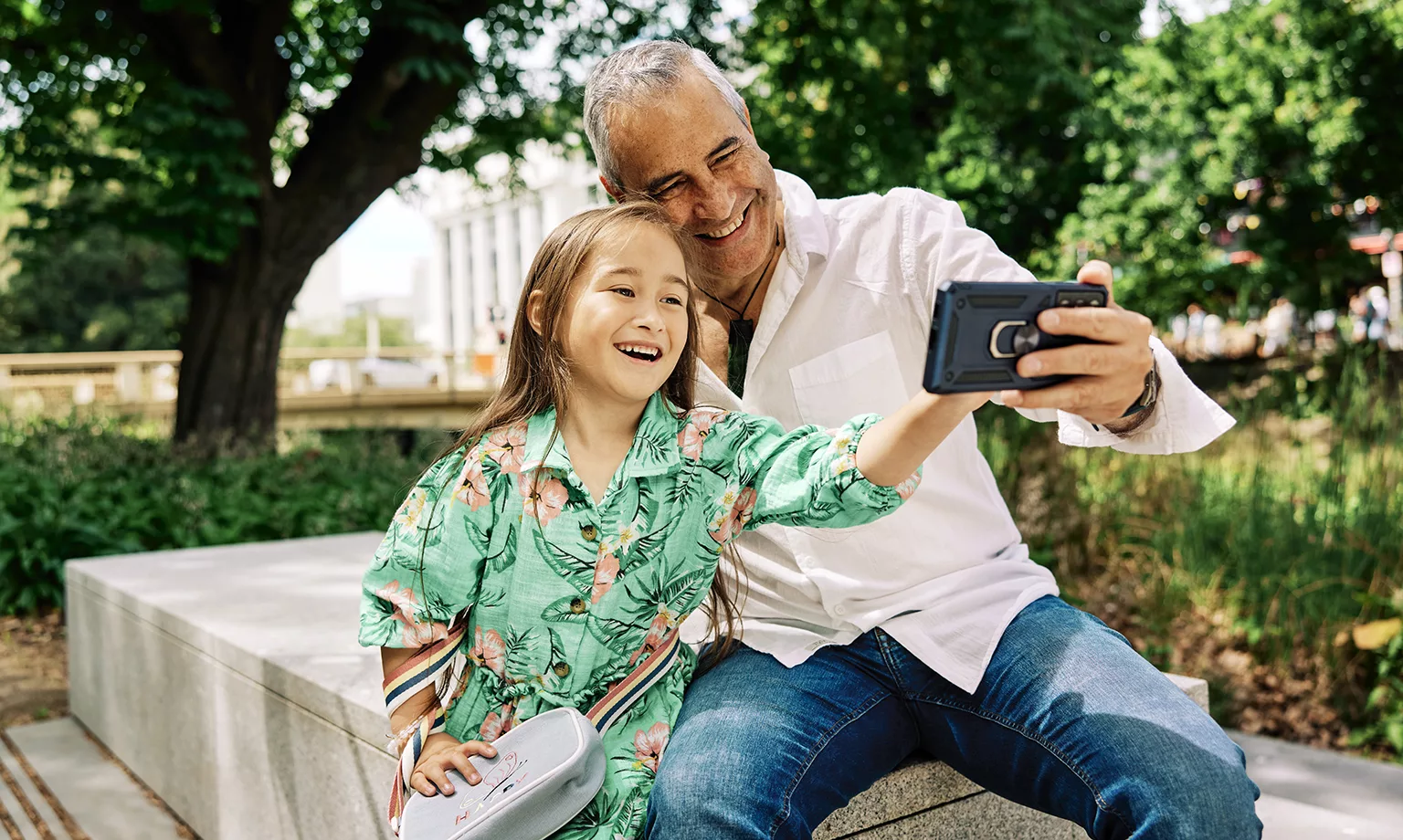 ENABLE NETWORKS PARTNERS