Amassing a cult following, Flash Coffee is the brand delivering affordable premium coffee to Asia's middle class. We go behind the scenes of the tech-enabled start-up with visionary Founder and CEO, David Brunier.
BREWING UP A COFFEE REVOLUTION
The coffee revolution is making waves across Asia. More than just a beverage, the culture surrounding coffee consumption has become a lifestyle, and one that is resonating amongst younger generations of the growing middle class across the region – a demographic that seeks to combine quality, cost and convenience in many aspects of life, but particularly their daily dose of caffeine.
Feeding this demand, Flash Coffee is the tech-enabled brand behind a vibrant coffee scene developing a cult following of caffeine devotees throughout Asia.
"At Flash Coffee, our goal is to democratise premium coffee, and we're here to offer high- quality coffee at affordable price points."
The opening gambit of CEO and Founder David Brunier encapsulates Flash Coffee's core vision of simply placing quality products within reach. But far exceeding this simple, accessible mission is the vibrant branding, spirit of creativity and distinctly local appeal that combine to create a distinctive blend fuelled by the power of technology.
Using only 100 percent Arabica coffee beans, Flash Coffee's award-winning drinks menus are curated by World Barista Champions from across Asia, with signature favourites including the Avo Latte and Melaka Latte.
Differentiating itself from other start-ups as more than just a flash in the pan, Flash Coffee is growing at breakneck speed to become a mainstay of the Asian food and beverage (F&B) space.
With stores continually sprouting up across the Asia Pacific landscape, Flash Coffee operates across Singapore, Indonesia, Thailand, Taiwan, Hong Kong and South Korea with over 250 stores within these six markets and more on the horizon, powered by over 1,500 employees.
For Brunier, an entrepreneur at heart and coffee addict, it was the potent brew born from these two passions that led to the company's inception, after initially launching his first start-up whilst at university and going on to work for tech giants Rocket Internet and DeliveryHero – both of which are just two of the AAA tech investors backing the Series A start-up.
It is through the incorporation of tech that Brunier and Flash Coffee continue to breathe new life into the F&B scene.
"As an avid foodie and coffee lover, I saw a massive opportunity in the coffee industry, as it's completely offline-dominated and long overdue to be digitised," he reflects. "I got obsessed with the vision of creating a tech-enabled and lifestyle-driven, yet accessible consumer brand that people would love."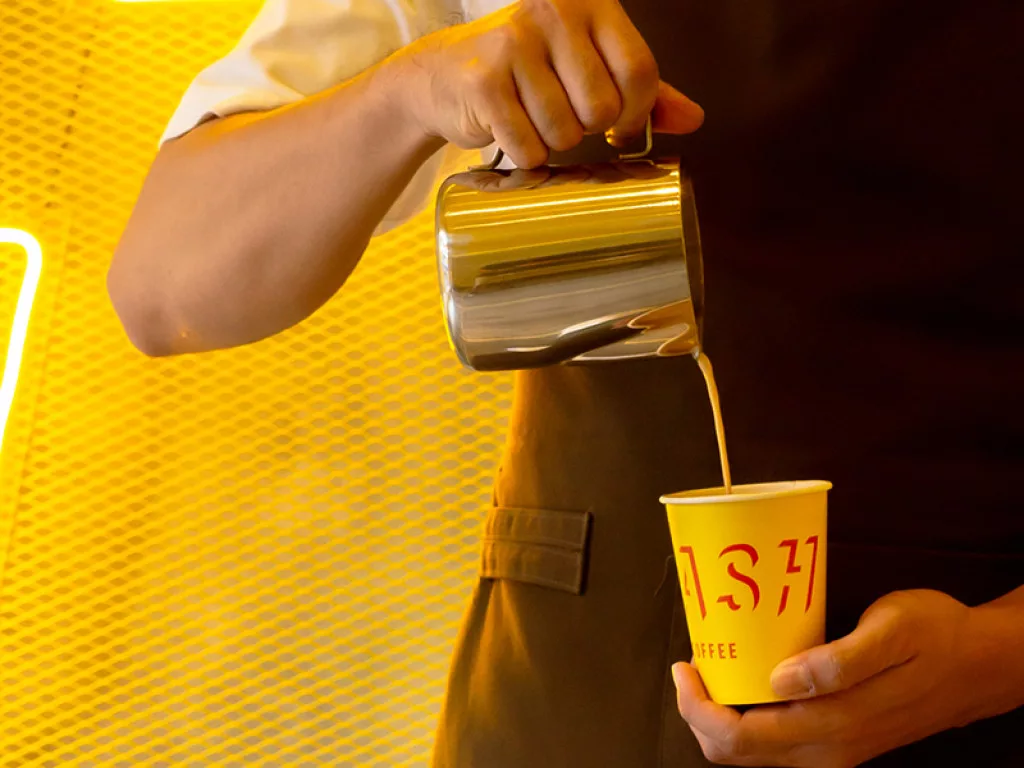 THE APP ADVANTAGE
With a solid technological foundation, Flash Coffee ranks amongst one of Asia's fastest growing tech-enabled coffee chains.
Alongside the quality Arabica beans that continue to fuel creativity amongst waves of Asian consumers, technology is the core ingredient behind Flash Coffee.
The Flash Coffee app is at the centre of its offering to consumers and a key differentiator in the marketplace by placing innovative drinks at your fingertips.
"Our app shakes up the way customers purchase their coffee and seeks to deliver the best possible user experience."
Through this digital platform, customers order and pay for drinks online, either to be delivered or picked up in store, with further opportunities to enrol in the Flash Coffee loyalty programme and participate in various challenges.
"The app also allows our team to use best-in-class e-commerce strategies to acquire and retain customers proactively, which completely reinvents the way coffee and F&B businesses grow and build their customer bases," Brunier elaborates.
A recent development in this field is the integration of a delivery option into the app, which continues to prove immensely popular and advances the Flash Coffee vision of accessible coffee for all at maximum convenience.
As Brunier affirms, this is just one aspect of an overriding tech strategy that will propel the company forwards.
"We plan to build a tech-driven powerhouse that will equip us to become a leading F&B player in Asia.
"We're focusing on end-to-end tech enablement that essentially underpins our competitive advantages across all aspects of our businesses, from knowing our customers and proactive customer acquisition and retention, to achieving best-in-class store operations, real estate selection and data-driven menu optimisation," he elaborates.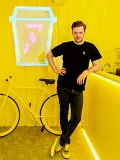 "At Flash Coffee, we aim to democratise premium coffee, and we're here to offer high quality coffee at affordable price points"

David Brunier, Founder and CEO, Flash Coffee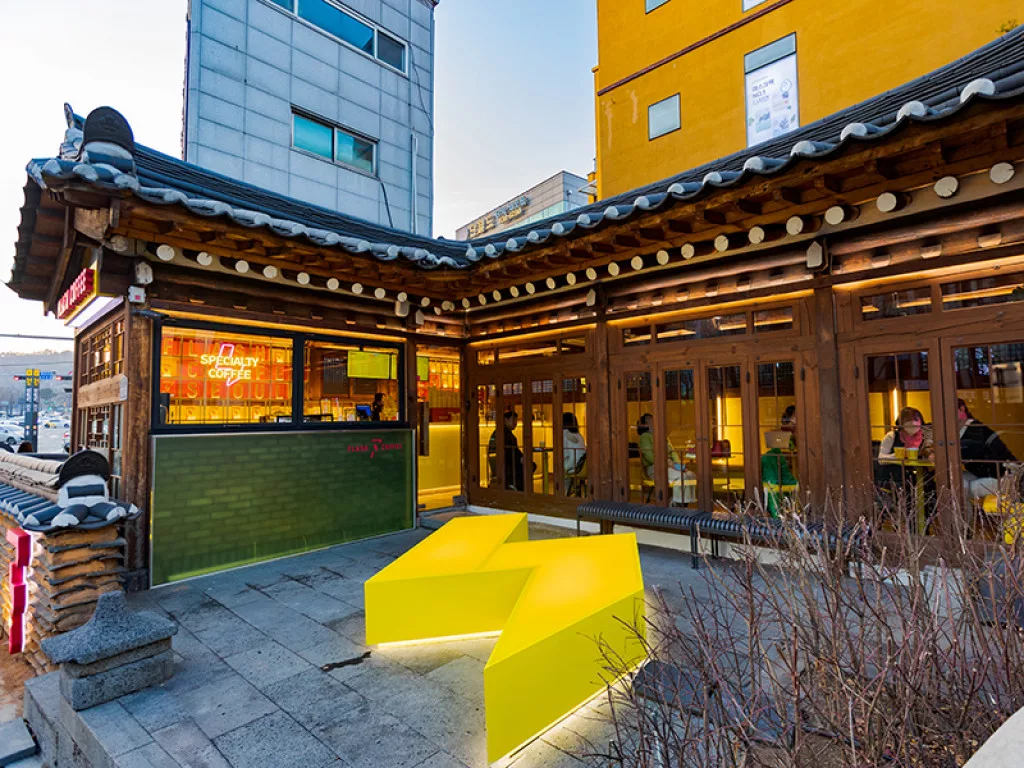 A BESPOKE BREW
This essential element of knowing the customer is reflected by the localised, nuanced approach that Flash Coffee applies to each regional operation in spite of its expansive footprint. This is designed to attract customer stickiness and appeal to the people behind the coffee.
"We have been reaping the rewards of our hyper-localised approach," says Brunier.
Each new market introduces an experienced world or national barista champion who taste-tests and curates a customised menu to a local audience, as seen with the Flash Yuen Yeung Latte which is a best-seller in Hong Kong.
"We've always localised our menus but are completing it by always hyper localising against consumer preferences and tastes with exclusive items," he adds.
The local touch behind the product offering also extends to the team behind each operation to ensure authenticity, in both the head office and across all departments. To date, all Flash Coffee Head Baristas and Barista Trainers have been local, and therefore best-placed to oversee market R&D and manage the product pipeline.
"Our goal is to be the one of the largest tech-enabled coffee chains in Asia"

David Brunier, Founder and CEO, Flash Coffee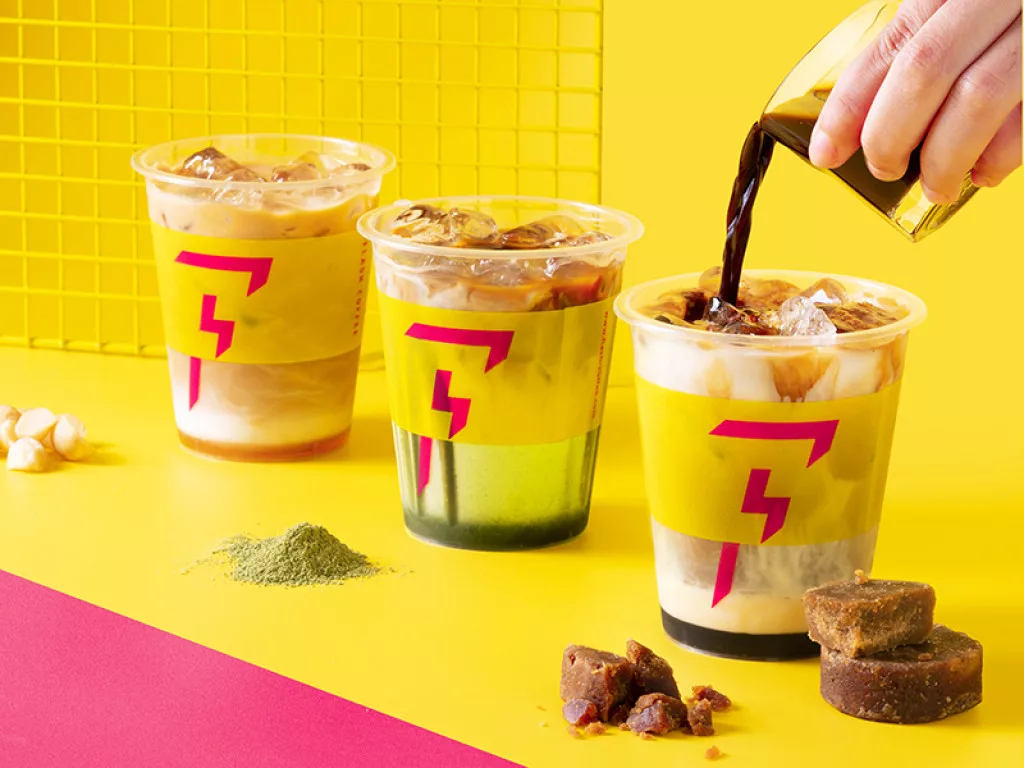 GOOD, CLEAN COFFEE
As you might expect from a cutting-edge brand that prides itself on its social appeal, Flash Coffee is passionate about the environment and incorporating eco-friendly practices.
Its commitments and aspirations in this field are best evidenced by its ongoing partnership with CleanHub – the environmental services platform waging the war against plastic.
"Sustainability is an incredibly important topic for us," states Brunier. "Our partnership with CleanHub is a first step towards minimising our environmental impact."
Through this initiative, for every purchase at Flash Coffee, the company automatically funds the collection of the same amount of plastic before it reaches the oceans, thereby creating a net balance in its footprint.
"In addition, we've received positive support from our customers who choose to opt in with a small contribution on our app when they check out, to fund the collection of 10 times more plastic than the impact of a single plastic cup."
By doing so, Flash Coffee effectively gives plastic enough value to be collected before it ends up polluting the ocean. This means that projects across Asia receive the funding necessary to build resilient plastic waste management businesses whilst also creating employment opportunities that benefit the socio-economic conditions and livelihoods of those residing in polluted areas.
"To date, Flash Coffee has committed to collecting over 170 tonnes of plastic waste in the environment through CleanHub, and we look forward to revealing other sustainable initiatives as a company in the future."
It is partnerships such as this that epitomise the entrepreneurial spirit of connection that runs at the core of Flash Coffee – whether in the conversations that sparked its inception, the moments shared by local customers over a cup of coffee, or the creative collaborations that enhance the company's brand awareness, as seen with Flash Coffee's recent streetwear range launched with Ageless Galaxy.
The future will see Flash Coffee further its goal to become one of Asia's largest tech-enabled coffee chains, whilst maintaining an unwavering concern for the customer and fostering their "obsession" with its products.
"We are here to deliver the best possible customer experience, ensuring that every encounter with Flash Coffee is positive, outstanding and memorable," concludes Brunier.
"To continue to surprise, delight and engage with our customers, we will focus on product innovation, the customer experience, delivering the highest service standards, and further developing a brand that people love."