Adam Pickford, Sales Director at Ontic, discusses his company's operations as we take a deep dive into what makes the business tick.
UNWAVERING COMMITMENT TO SAFETY
Safety. You can't put a price on it.
It is a mantra that Ontic prides itself on.
Such as its commitment to safety, Ontic has been trusted by the world's aerospace leaders for more than 45 years. The company is a major manufacturer of original equipment manufacturers (OEM) pedigree parts and provider of MRO services for established aircraft in the commercial, military and business aviation, and rotorcraft markets.
"The breadth of competence and capabilities across different technologies and platforms make us unique," comments Adam Pickford, Sales Director at Ontic. "But it's the pride we take in our unwavering commitment to safety, flawless quality, continuous innovation, and outstanding customer experience that is beyond compare."
The company's highly trained staff are experts in overcoming the engineering complexity that comes with established aircraft parts. "Together we embrace the challenge," asserts Pickford. "We can turn challenging product lines into profit and ensure customers have the availability, service level, and support they need. Leading aviation OEM's license or divesting hundreds of product lines to us, freeing them to focus on their future.
"We're not just here to give aircraft a new lease of life, we're creating a safer, more sustainable future for the aviation and defence industry. By being more than the sum of our parts, we make a positive difference in our communities and keep the world turning."
Following a tumultuous time for the airline industry in 2020, it is safe to say the space is in recovery mode. However, Pickford is optimistic and while acknowledging the challenges of COVID-19, he believes that the sector is ready to bounce back strongly.
"I am confident that we are now seeing signs of recovery across the civil airline industry," he says. "The North American and Asian domestic market has been growing in strength month on month and mainland Europe is now beginning to operate with airlines using some of its larger fleets to cope with the recent summer demand. I believe that this will be accelerated towards the end of 2021 and through 2022 as the long-haul market opens up and travel starts to become business as usual.
"It's also very exciting that there are a number of new airlines forming taking advantage of lower lease rates and operating costs ensuring that the some of the legacy aircraft that have been parked recently, due to the pandemic, will be operating and generating flying hours that will inevitably need support from Ontic and our range of products."
Throughout the pandemic, Ontic's military business has proven successful, and its diverse product mix has allowed the company to continue to grow despite the downturn in the civil market further enhancing the firm's position as the civil industry recovers.
"The introduction of unmanned flight will have a huge impact in the way that worldwide military's resource for combat and alternative propulsion technologies that are starting to be produced, such as supersonic, hydrogen fuels and the electrification of aircraft shows a huge amount of investment in the industry that will shift the way that people think about travel to become greener and more sustainable," explains Pickford. "This can only have a positive impact on the aviation industry, that will attract young and emerging talent to sustain it for the future.
"From an aftermarket perspective it is forever changing as we are continually adding new product lines, new customers that buy in to platforms for the first time and aircraft transitioning from production to aftermarket through to sunset which opens markets, regions and opportunity."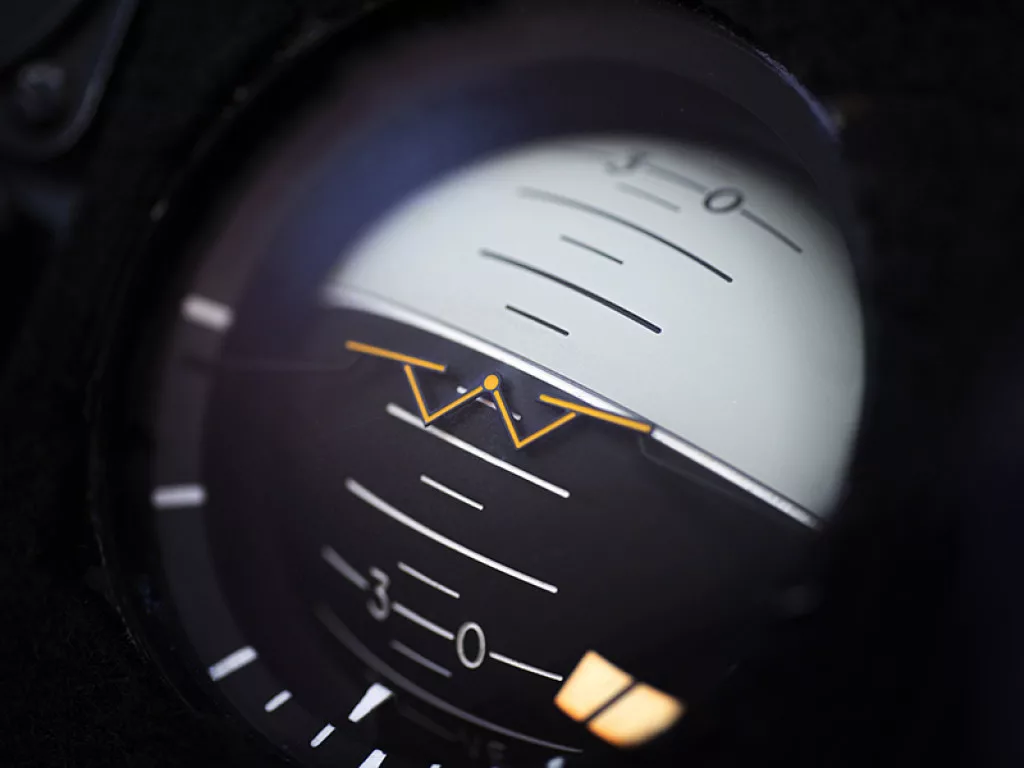 A CLEAR COMPETITIVE ADVANTAGE
Ontic believes it is creating a unique, thriving culture with values at the core, expanding the breadth and difficulty of operations, developing innovative ways of working, and growing its expertise and propriety knowledge to differentiate itself. According to Pickford, it is this ambition to be truly different that drives Ontic.
"We work hard to make our customers and OEM partners our biggest advocates which means building strong, long-term relationships through outstanding customer experience and operational excellence, delivering quality in everything, and always adding value," he discusses. "We also need every colleague to feel they belong and that their work is meaningful, that they're empowered to reach their potential and recognised for their contribution. We need to ensure that we attract and keep the most talented people to push us forward and make Ontic a great employer."
Ontic's business model is to acquire the technology to manufacture and repair legacy products, however, in order to prevent obsolescence and sustain aging products, the company is introducing modern technology and practices such as contactless CMM for small complex parts, 3D scanning, and 3D printing for test equipment.
"We're embracing in-house processes by investing in a paint spray booth to prevent foreign object debris and scratching of product to building a process room where a supply chain no longer exists to ensure sustainability," explains Pickford. "We're also adopting paperless manufacturing documents by taking decades old manufacturing drawings, build specifications, route cards etc and incorporating these into handheld portable devices to maintain traceability and accountability. Therefore, we understand where everything has come from and who has performed each task in the production line."
INSIDE ONTIC'S KEY PROJECTS
Ontic Fuels Business
Upon the purchase of the Fuels Business from GE Aviation in 2011, organic growth has been a focus for the Ontic technical sales team. Working mainly in the aftermarket, the sales team are continually looking for opportunities for retrofits, spares sales and repair services.
With legacy components on most commercially operated aircraft, the technical sales team cover all products in the Ontic portfolio, with key opportunities focusing on the larger A320 CEO & B777 fleets. On both platforms, Ontic are the sole supplier of the Fuel Quantity Indicating System (FQIS).
With in-depth product knowledge and regular contact with the airlines, Ontic's sales team work closely with airline technical engineering and purchasing departments. This relationship helps the team identify and successfully win opportunities that would otherwise go undetected. Keeping in close contact with the airlines also allows the sales team to update them with product enhancements and reliability improvements which typically can include both hardware and software upgrades. Fleet upgrades to the Ontic components are key targets for organic growth and provide airline operators with genuine opportunities to reduce costs through enhancing product reliability, with both A320 and B777 providing opportunities for full or partial fleet retrofits. These have included retrofits to the latest production standard B777 Fuel Quantity Processor Unit and A320 Fuel Quantity Indicating Computer, and B777 Fuel tank Probes, with the airlines benefiting from enhanced system functionality, lowered cost of ownership and improved component reliability whilst at the same time addressing any obsolescence with older standard components.
Doppler Radar Velocity Sensor Case Study
Ontic acquired the license for the Doppler Radar Velocity Sensor from Thales in 2019 which is fitted to Tornado, Lynx, Bell 412, Sea King and AS332 aircraft. The Doppler Radar is a specialised radar that uses the Doppler effect to produce velocity data about objects and distance by bouncing a microwave signal off a desired target and analysing how the object's motion has altered the frequency of the returned signal. This variation gives direct and highly accurate measurements of the radial component of a target's velocity relative to radar. The primary customer for this is Leonardo Helicopters, BAE Systems and Thales with an expected service life required until at least 2030.
The Doppler was acquired by Ontic as the technology was considered as a non-core business which posed a significant risk to the end customers. The deal process was completed within one month with a transition process of nine months which exceeded all initial expectations.
The Doppler has several complex assemblies with a legacy supply chain that needed to be re-engaged to ensure long term support could be achieved. Previously, the end customers had received product withdrawal notices, however Ontic was able to deliver four completed Doppler assemblies within the first year.
Ontic are now fully engaged with the end customers and working to supply further Doppler assemblies to contribute to the delivery of long term sustained support. This is testament to Ontic's commitment to consistently deliver proactive solutions for the sustainment of highly complex legacy units.
"We're not just here to give aircraft a new lease of life, we're creating a safer, more sustainable future for the aviation and defence industry"

Adam Pickford, Sales Director at Ontic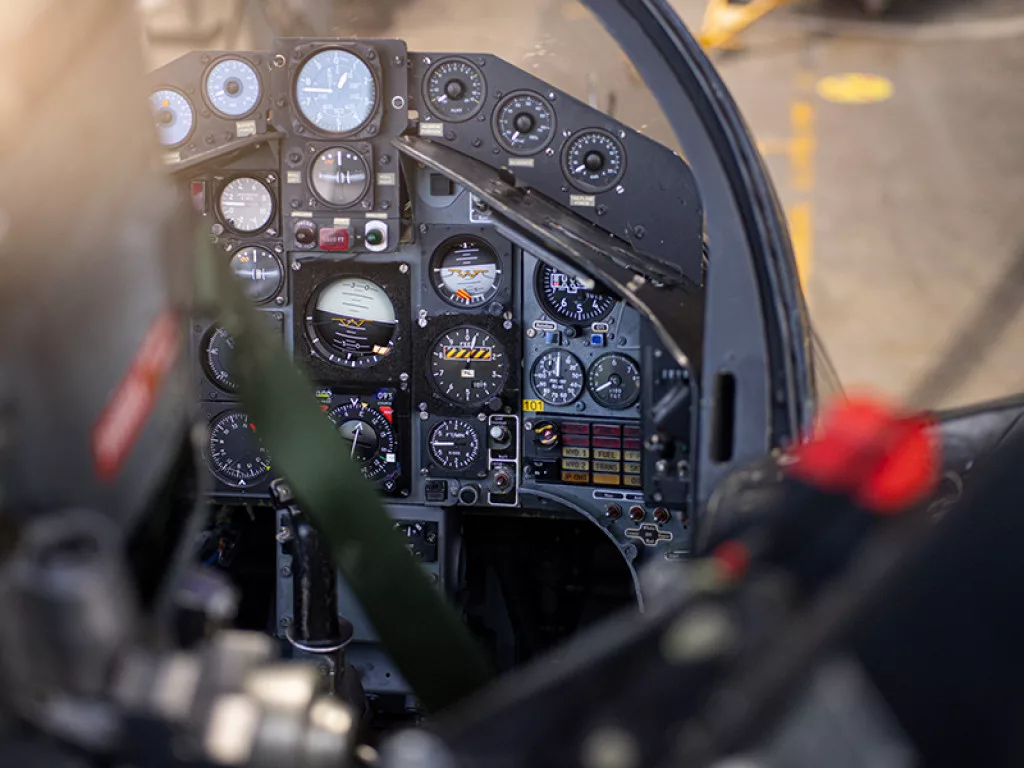 FUTURE PROJECTS
However, Ontic certainly aren't finished there. Having always been committed to inorganic revenue growth through acquisitions and licensing from global OEMs, in recent years, the investment in the infrastructure supporting this element of the business has increased significantly.
With the dedicated focus of Gareth Blackbird, former Ontic CFO and now Chief Commercial Officer, the global business development team has been increased drawing in experience from the wider business and external companies working in the same environment as Ontic.
Further to this an in-house analysis team has been established to ensure that each project or business opportunity can be processed both in the strictest confidence and as expediently as possible, all together meaning Ontic has the unrivalled ability to support OEM divestment in the most efficient and effective way.
"Our ongoing access to funding has enabled Ontic, through the use of the expanded team, to increase the opportunities pipeline to more than 40 at any one time and be making significant progress through the offer stage and due diligence aspects of between 10-15 opportunities at any one time," explains Pickford. "This both enables quick decisions and accurate valuations while maintaining the high deal standards demanded from the Ontic business objectives.
"In delivering the long-term strategic plan for Ontic we have, and we continue to invest in the people, the processes, and plant to enable growth. Recently over $2 million has been invested across our global sites in a new MES to embrace industry 4.0 technology and focus the business on delivering repeatable conformance across manufacturing processes and repair stages on both our civil and military portfolio."
Further significant investment has been made into preparing Ontic's functional processes for accelerated growth, working with international businesses such as Oliver Wyman, it has addressed key areas of the business; S&OP, supply chain and customer engagement to ensure Ontic not only know what is needed to grow but have the resources and processes in place ready for it. Investment and expansion is very much the name of the game, according to Pickford.
"All of the financial investment would not be effective without equal amounts of time and external support provided to the sites to review the requirements and implement the improvements," he says. "The business has even taken the significant step of creating a global senior leadership role, that of Director of Customer Engagement, and promoting UK site director Matthew Pritchard into the role, ensuring a consistent approach to delivering our values and objectives while focusing the organisation on customer engagement."
All of these significant improvements have been headed up by Gareth Hall, CEO, in order to ready the business to meet its strategic targets.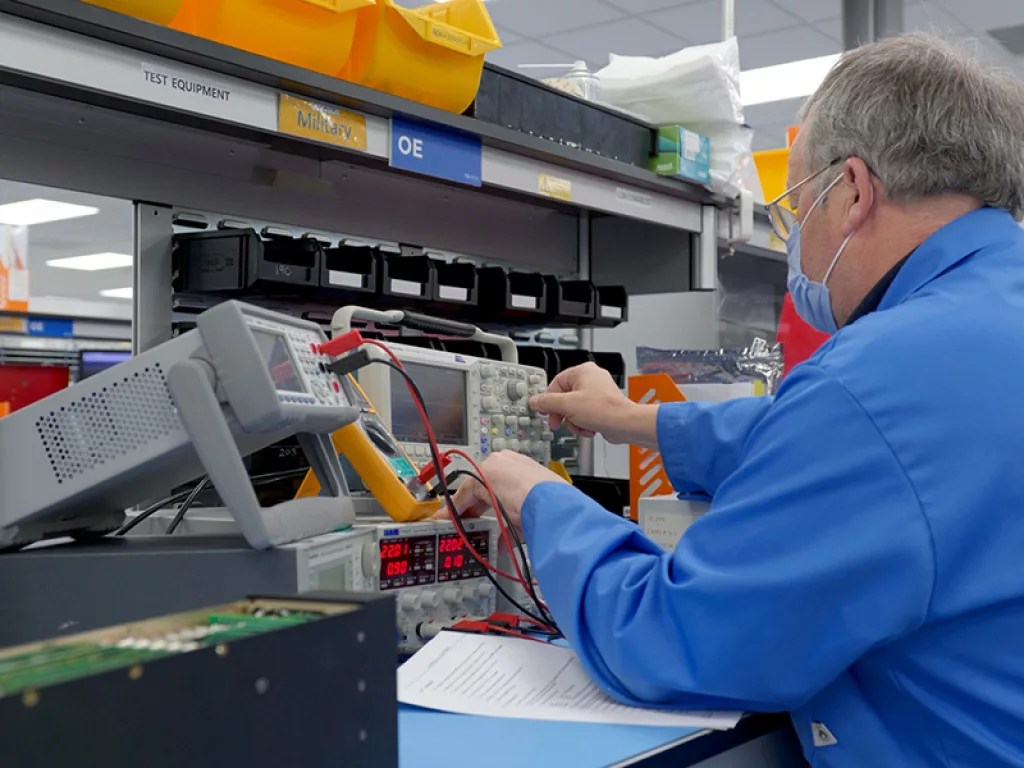 SUPPLY CHAIN DRIVE
Establishing a robust supply chain is essential to all manufacturers. Without key, strategic partnerships, maintaining a successful business is made extremely challenging. As a result of the nature of Ontic's legacy model, Pickford believes partnering with suppliers is pivotal. "It's vital because of the sustainment of the supply of the legacy parts and processes, as we do not have the purchasing leverage due to the fluctuating volumes of our demand," he explains.
However, it's important not to form partnerships for the sake of it and Pickford stresses the importance of being aligned on mutual values.
"We look to partner with suppliers who are as flexible and adaptable as us, with the technical capability to help resolve the sustainment issues we see in the day-to-day challenge of continuing to support the Legacy aerospace sector," he says. "We also look to partner with a number of global distributors who specialise in holding the necessary stock, in the right location, to ensure we are capable of supporting our customers to reduce lead times and maintaining their aircraft availability."
Good companies value its employees as staff are central to achieving long-term growth and achievement. For Pickford and Ontic itself, it is very much a people first strategy. "Acquiring and retaining the most talented people to push us forward is essential to our success," he discusses. "We need every colleague to feel they belong, and their work is meaningful, that they're empowered to reach their potential and recognised for their contribution. We give our colleagues the freedom to think, experiment, challenge, grow, and explore the infinite possibilities that are open to us. We embrace the challenges together, as one inclusive community, where every contribution counts and every voice is heard – a home for true collaboration, built on mutual trust and respect."
Looking ahead, Pickford has a clear idea of what the future could look like at Ontic.
"Our first priority is to ensure our employees across the globe are able to continue work in a safe environment and to also foster collaboration as we work in new and different ways," he stresses. "COVID-19 has taught us, our customers and our suppliers that being flexible, responsive and willing to take calculated risks is critical to our future success. We are focused on improving our customers experience and continuing to pursue sustainable growth opportunities."