Executives from JLE discuss the importance of operating with an agile approach in the industry on the back of 2020's challenges and disruptions.
SEIZING OPPORTUNITY
A proactive approach comes with risks, but the rewards are immense.
Being the first to market while having an ear close to the ground isn't easy, but do it successfully and your business can grow exponentially. And with its finger on the pulse to pounce on the latest opportunities is JLE.
The firm is a privately owned New Zealand industrial and commercial contracting business.
As a multi-discipline contractor, JLE has established itself as a leading electrical contractor in the country. The company has the largest geographical coverage for a business of its type and has all the systems to manage this. The diversity of JLE's capabilities provides the ability to deliver turnkey projects in both the mechanical and electrical fields. In addition, the company delivers a range of products and services through a series of branches distributed throughout the Pacific, and has operations in New Zealand, Australia and Papua New Guinea.
Kyle Nicol is General Manager Projects at JLE. He has more than 20 years of experience in delivering and overseeing multi-discipline projects in the infrastructure and industrial sectors across New Zealand, Australia and the South Pacific. Kyle has robust project controls, commercial and contract capabilities which are applied throughout the JLE business, and he is clear about his company's competitive advantage.
"We've got the track record," he comments. "We've been involved with some of the largest industrial projects that have happened in New Zealand. We're quite a niche contractor that can do small or large projects depending on what the customer wants, and I believe it is that capability which sets us apart."
Under Nicol's eye, JLE is currently completing a major project in South Auckland. Headed up by lead contractor Fletcher Construction, JLE is completing the electrical installation on a new 50 million litre per day water treatment plant to cope with the demands on water usage.
"One of the biggest opportunities in New Zealand surrounds infrastructure," explains Nicol. "This isn't just roading but actually water and wastewater treatment. The current infrastructure is significantly behind where it needs to be, and the plants don't have the capacity to keep up with the population growth. This has meant that the South Auckland project has become our largest current project."
"We were really impressed how everyone pulled together and we came out the other side in a very good place"

Kyle Nicol, General Manager Projects, JLE
Michael Pigott is the CEO at JLE. With extensive experience in electrical contracting, operations and maintenance, Pigott has an MBA in Business and sits at the helm of the organisation.
"We have the multi-disciplinary approach which is key and have a great selection of blue-chip clients that we've worked with for many years that are returning customers," he adds. "We have a well-established, long-term team who understand our values and culture – that's very important."
Recently, JLE completed its largest project in over five years regarding a geothermal power station in Northland. Nicol affirms being aware of the latest opportunities and taking advantage of them is essential to success.
"Power generation and water/wastewater treatment are the two key drivers in the industry at the moment," he explains. "Renewable energy in New Zealand is a clear focus area, particularly in terms of wind, hydro, geothermal and solar. That renewable energy and infrastructure side of things are definitely going to be major growth areas for us and the industry in the years to come."
As a result of a government mandate which is aiming to reduce New Zealand's reliance on fossil fuels, JLE has had to adapt quickly. "In Taranaki, it has always been petrochemical, oil and gas focused before," discusses Nicol. "However, we've had no choice but to change. This has meant that the resources that we usually have in terms of petrochemical and oil and gas, we're redeploying to renewable energy applications."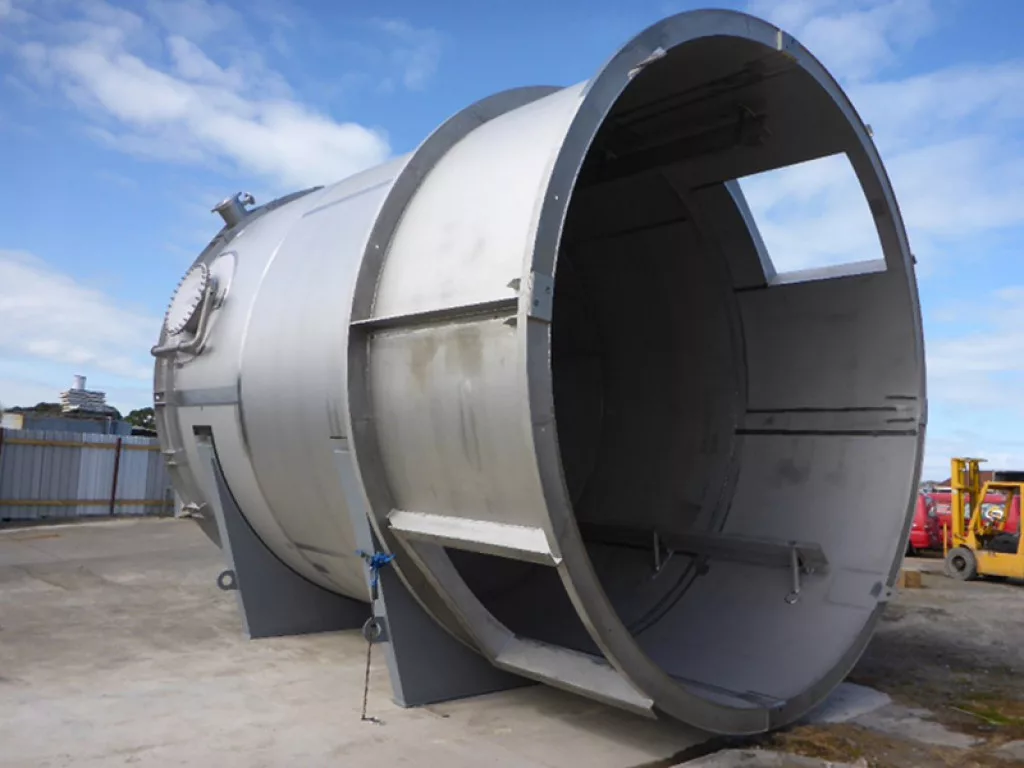 MANAGING THE PANDEMIC
The COVID-19 pandemic caused disruption across the world; however, it impacted some organisations more than others. For JLE, the firm were quick to implement safety procedures at the beginning of the pandemic and ensured there was a constant stream of communication.
"Our business was deemed an essential operation because we provided services to the infrastructure and food sectors. This meant that we had a core team that worked throughout the pandemic," explains Pigott. "A lot of our staff worked from home which worked very well. Fortunately, we were in a good position, and this meant we could keep paying our staff and avoid making anyone redundant. Post COVID-19, we have been reasonably busy catching up with work we couldn't complete because of the pandemic and do things that people wouldn't have thought of before."
A major success for JLE amidst the pandemic was the fact that the company managed to maintain all staff throughout the COVID-19 period.
"We didn't make anyone redundant and managed to pay our staff all the way through which we were very happy about," discusses Pigott. "We kept our structure in place and consistently held a virtual weekly meeting to ensure we still had a routine. Communication was key so we always made sure we kept people up to date with the latest information and implemented support services for those struggling." Nicol adds that because the situation was everchanging, it was vital to adapt at little to no notice. "It was new to everyone, so we were constantly taking direction from the government," explains Nicol. "However, we were really impressed how everyone pulled together and we came out the other side in a very good place."
KEY COLLABORATIONS
The importance of establishing key strategic business relationships is essential to business continuity and long-term growth. For JLE, the firm operates with a number of local partners that are influential and there are some relationships that the company has fostered since its inception.
"Our long-lasting partnerships with wholesalers that provide electrical equipment and materials is essential," says Pigott. "We also have a number of key mechanical suppliers and have some providers that assist us with technology and design to ensure that we provide the right solutions for our clients."
With important relationships in mind, JLE has worked with Ok Tedi, a 100 percent PNG-owned mining firm, since 2016. Nicol believes it is collaborations such as this which are critical to his company.
"We initially helped construct a new mine workshop for them from 2016 until 2018," says Nicol. "On the back of our performance, we began to work on their replacement crusher which was worth 800 million kina. We provided New Zealand, Australian and Filipino resources, ranging from builders, electricians, welders and project engineers. We ended up peaking at 53 and we were the largest expat resource supplier on the project."
Nicol is clear about what he looks for when it comes to partnerships with companies such as Ok Tedi. "While Ok Tedi is a government-owned mine, they seem to operate differently from the power generation and water and wastewater side of the department. Ultimately, it comes down to people that we like to work for, the same aligned culture and a similar importance around health and safety. This is vital."
"We've completed some great work with clients, and we want to continue this over the next few years"

Michael Pigott, CEO, JLE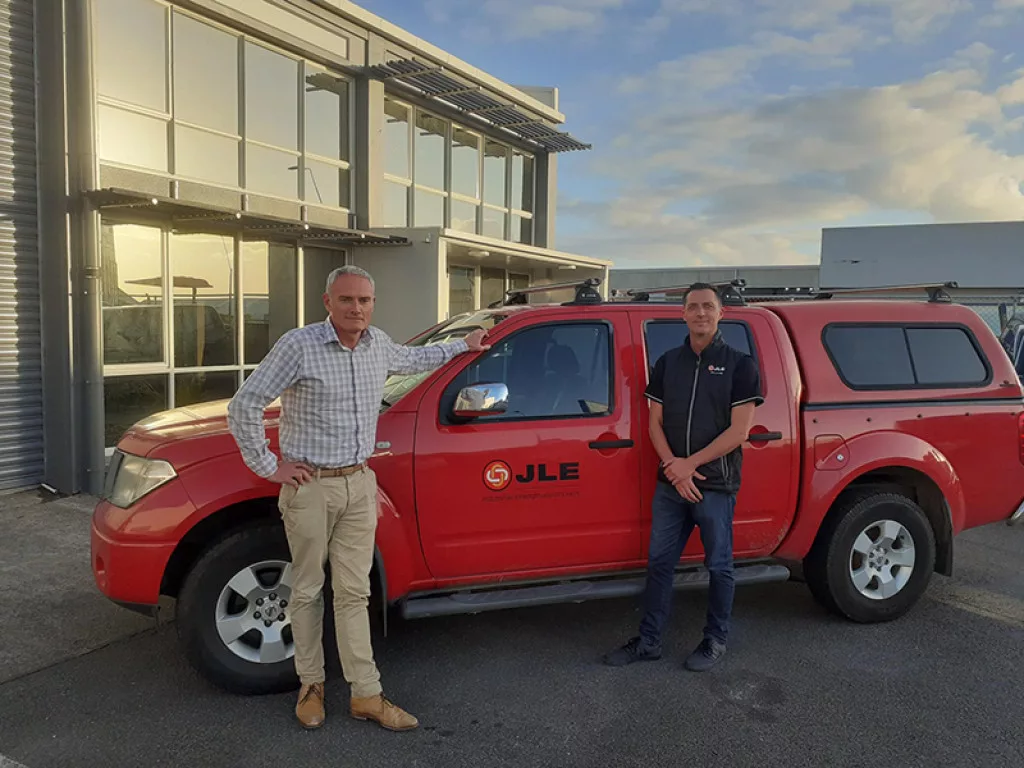 THE FUTURE
Looking ahead, Pigott is seeking to rebound after the challenges of the past 18 months and reveals that New Zealand's government is providing significant investment.
"We've completed some great work with clients, and we want to continue this over the next few years," he says. "The government is investing billions in infrastructure over the next few years, and we see this as a key component of our business. As we move away from oil and gas, there's a lot of interest in hydrogen at the moment so the future looks exciting."
"It's early days, but I expect we will see significant opportunities. Today, manufacturing is beginning to commence in New Zealand. We have the very best technology available, so why not New Zealand?"
Indeed, Nicol agrees and believes that the future looks bright at his organisation. "Since 2010, our strategy has been to target those niche, remote location opportunities," discusses Nicol. "We've got a reasonable foothold in Australia, and we are one of the biggest New Zealand contractors in Papua New Guinea.
"Pre-COVID-19, we were just about to start concentrating on the Pacific and were beginning to look into Fiji. Once we get over this period, we will focus on those remote locations where other contractors won't want to go. It may not be for a few years, but we need to be opening up our market again to the Pacific. We'll get there."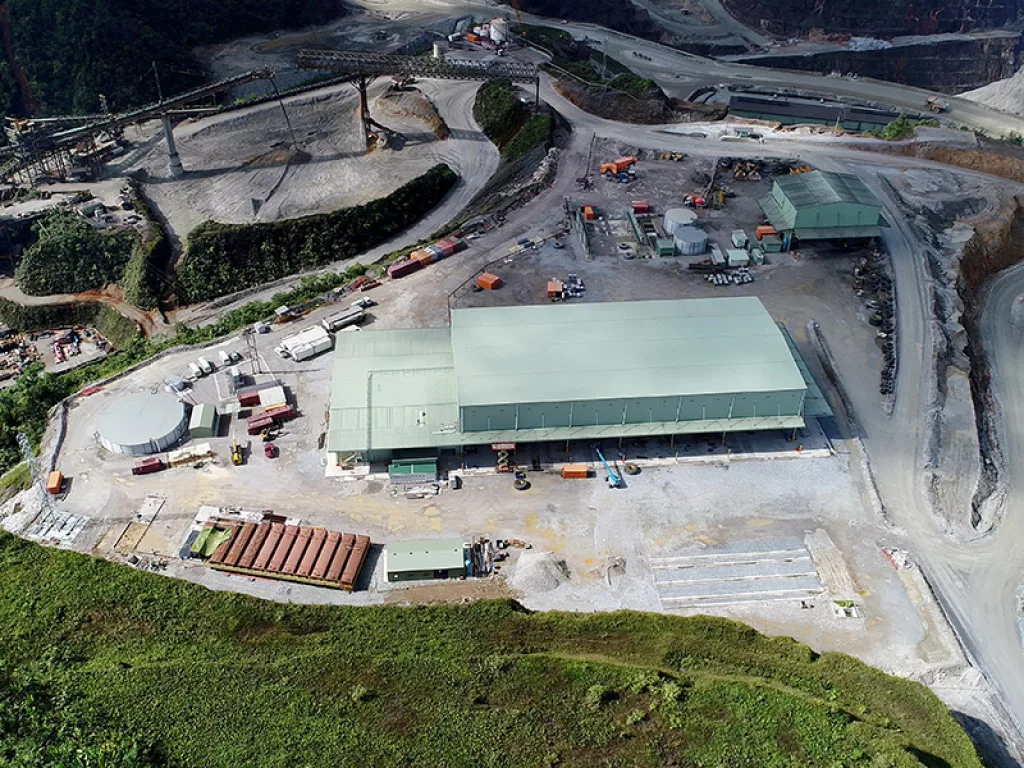 VIEW JLE HOLDINGS LTD