Vitasoy International Singapore is the country's leading producer of soybean-based products. We talk tofu and espousing an ESG focus with Managing Director, Chris Marchant.
MANUFACTURING MEATLESS NUTRITION
"The plant-based movement has exploded over the last few years, as multiple entrants (both multinational and local start-ups) enter the category, making plant-based food and drinks more mainstream," opens Chris Marchant, Managing Director at Vitasoy International Singapore (VIS).
Marchant presides over the Singapore division of Vitasoy International, a company that truly occupies the vanguard of this dynamic movement. Based in Singapore, VIS is well-placed in an environment that is renowned as a modern-day haven for veganism. Indeed, Singapore, aka, the 'Garden City', has been tipped as 'Asia's Greenest City', and the second most vegan-friendly destination on the continent, according to PETA Asia.
"We know that Asian consumers love their food and drinks, and are always keen to try new and exciting flavours and innovations from around the world," Marchant tells us.
The company specialises in plant-based food and beverages, delivering nutritious products that never compromise on taste, and are good for the planet. This extends to a range of delicious tofu products, plant milks and the Vita brand of teas.
As the number one manufacturer of tofu products in Singapore, you will likely encounter Vitasoy or Unicurd branded tofu, as well as the company's iconic range of Vitasoy and Vita plant based drinks in supermarkets, convenience stores and fridges across the country.
"Not only is great tasting nutrition on our mind, but all of our products in Singapore are plant-based, and therefore consume fewer natural resources in their production than meat or dairy"

Chris Marchant, Managing Director, Vitasoy International Singapore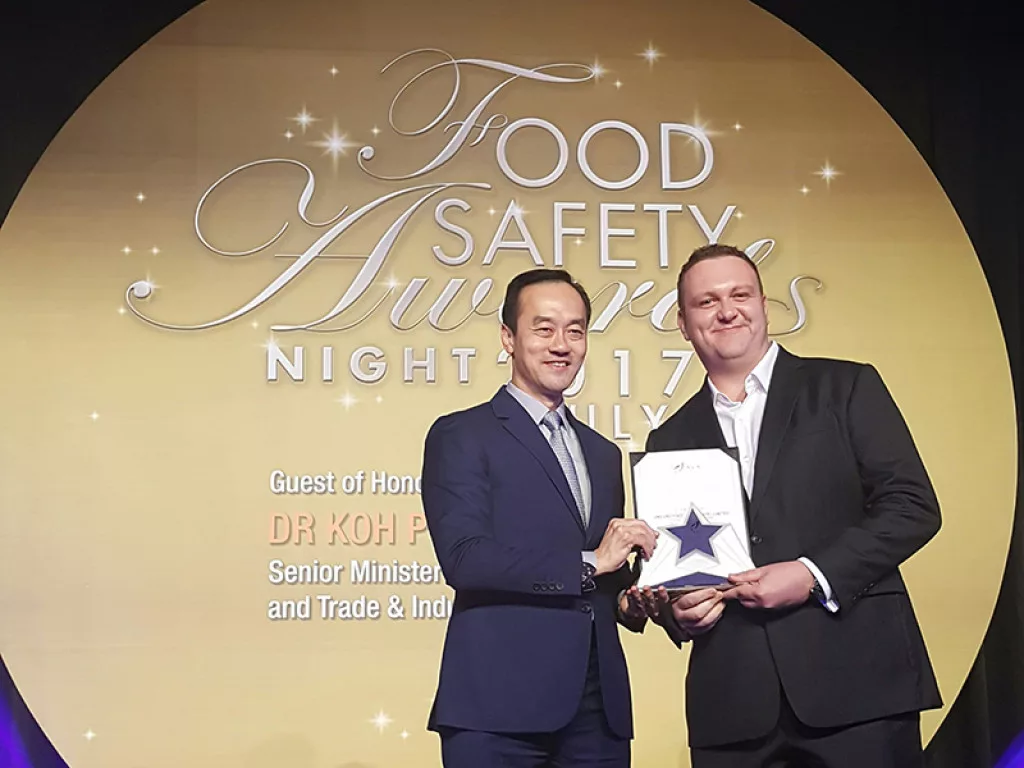 GAINING MOMENTUM WITH THE MEATLESS MOVEMENT
Annually, VIS sells over 20 million packs of tofu and over nine million servings of plant-based beverages.
Whilst the company may be riding on the tailwinds of the explosive clean-eating movement that has taken the world by storm as a growing number of consumers seek the benefits of a meatless diet, this is nothing new for Vitasoy, as it has been refining its range of plant basedfood and drink products for decades.
Indeed, the Vitasoy story began in 1940, when the Vitasoy founder, Dr. K.S. Lo wanted to help the people of Hong Kong during the war by bringing them a nutritious, protein-rich soymilk drink at an affordable price.
It is this altruistic concern coupled with Vitasoy's passion for sustainability that first drew Marchant to the business, both in terms of delivering nutritional value to consumers, but also the commitment to growing the business in a way that is good for people and the planet.
The same concern for nutrition-rich products laying the foundation for a healthy diet which originally preoccupied the company's founder, continues to guide VIS today. Our conversation with Marchant takes place as VIS embark on the ambitious path of relaunching its entire tofu range based on a higher content of calcium and protein, in line with the expectations of its Singaporean consumer base.
"Furthermore, VIS continues to provide solutions tailored to what our Singapore consumers are looking for. With smaller families and homes and the desire to reduce food waste, VIS has also launched a range of products in a twin pack and four pack option to enable this," Marchant explains.
This focus on reduced packaging, and indeed the very nature of the products themselves, is reflective of the prevailing concern for sustainability and the welfare of our planet that runs at the very foundation of Vitasoy.
VIS operates as a wholly owned subsidiary of Vitasoy International, and has a truly international footprint. To date, the Vitasoy group distributes plant-based beverages to over 40 countries, with VIS catering to the Singapore, Malaysia and Indonesian markets.
"VIS sells tofu all around the world, and in markets outside of Asia such as the UK, Holland, Germany, Spain, Norway, Israel, and the Middle East."
The VIS factory based in Senoko is the crux of the company's operations, producing all tofu products from the crops of non-GMO whole soybeans, both organic and conventional. The company numbers some 150 staff members, across manufacturing, supply chain, administration and commercial functions.
"Our factory is HACCP, ISO 22000 and halal certified, rated Grade A by Singapore Food Authority's annual food safety certification for 24 years consecutively."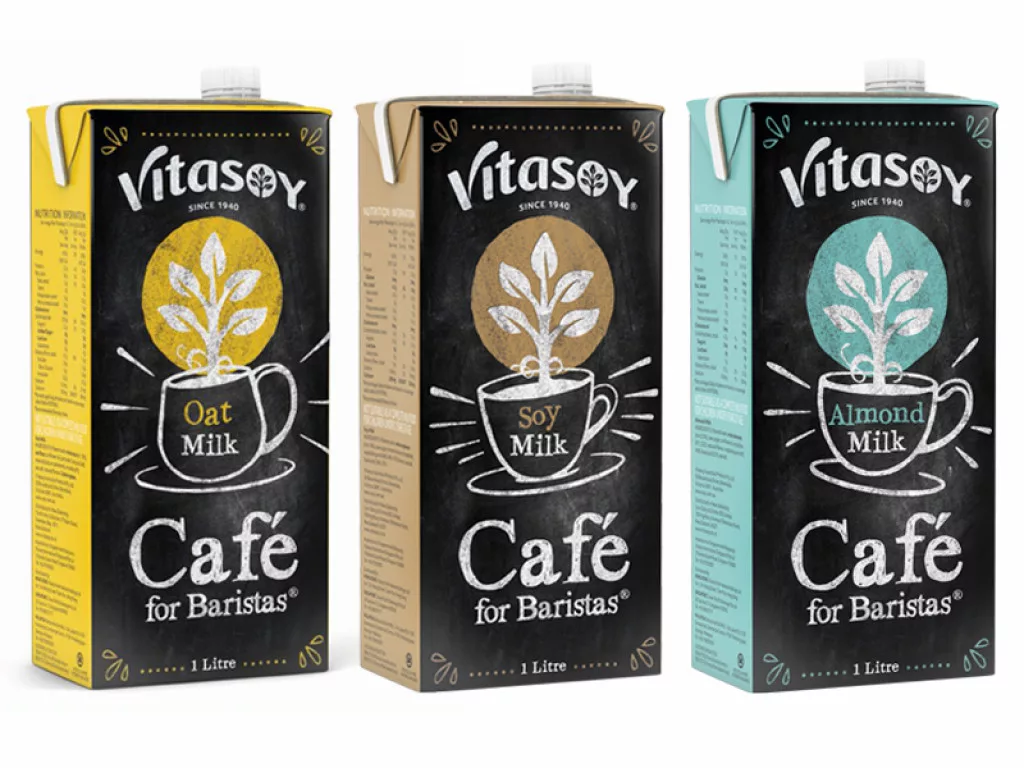 FROM BEAN TO TOFU
Whilst Singapore may be a dynamic market, the nature of the country itself makes the supply chain a truly critical component of VIS' operations.
"As Singapore is a small country with limited natural resources, we need to ensure we have a constant supply of our raw materials and packaging materials to continue to make our products.
"We work closely with our suppliers to ensure that we have complete transparency and traceability throughout our supply chain," Marchant explains.
This means an intimate working relationship with the bean suppliers to ensure a constant stock of the finest quality non-genetically modified (GMO) soybeans, and fostering sustainability on behalf of the farmers and crops that are the source of the company's tofu range.
"At VIS, we appreciate that our suppliers are sourcing and growing these inputs which we require in multiple countries. At the core of VIS' values, we want to ensure that all our suppliers are compliant to the local laws and regulations in full," he comments.
Turning to talk of the years ahead, Marchant highlights three core areas of focus to guide VIS. Above all, as the COVID-19 pandemic continues to run its course, is catering to the safety and wellbeing of all VIS staff.
Secondly, VIS intend to improve the nutrition of its tofu portfolio, implementing a full re-launch of the entire range based on higher protein and calcium content, with the same great signature taste.
"Finally, we will continue to invest in our plant, processes, and people to continue to have sustainability at the core of what we do, especially with a focus on continuing to reduce the overall water, electricity, and fuel it takes to make a piece of tofu."
As vegan regimes continue to become increasingly accepted in diet culture across the world, VIS continues to preside over a market that is yet to realise its full potential.