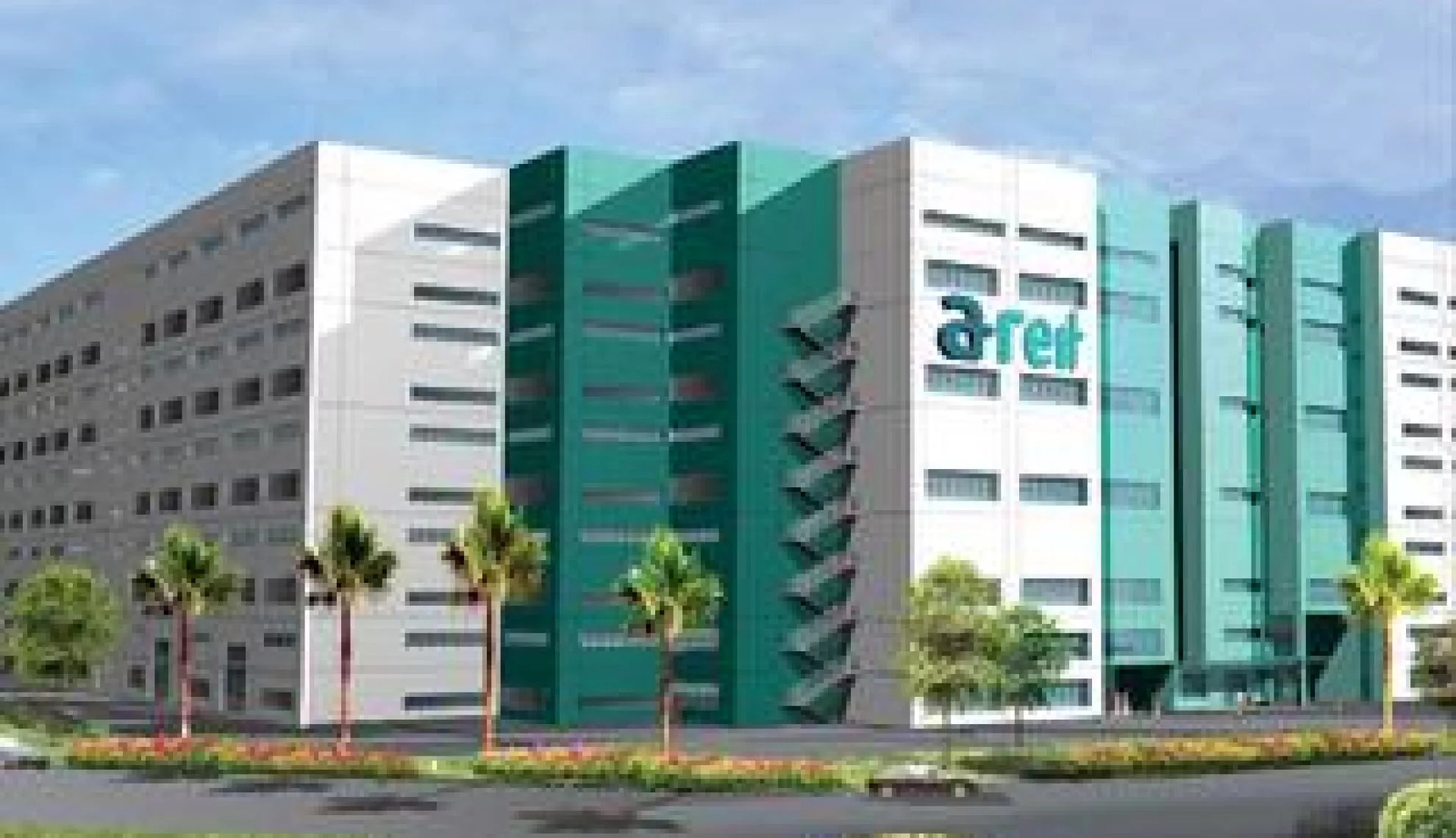 Constructing Singapore
Jian Huang are delivering high quality projects for the burgeoning construction market in Singapore
Writer Matt Bone

Project Manager Ben Wigger
Since they began operating in 1996, Jian Huang have built up a striking track record of strong construction projects, performance and have consistently delivered a high quality end-product and service to their clients. However, not only do the company work on construction projects, Jian Huang also have vast experience in project management services, rental and sale of equipment and green building material supply.
Yew BC, General Manager, Construction Division of Jian Huang, believes that what sets Jian Huang apart from other construction companies in Singapore is that they do not just build the project, but rather help the design and enhance the value of the project alongside the client. "We have a team of highly skilled managers who work very closely with our clients and panel of consultants to create the perfect building project," BC states.
Consultancy and Construction

Jian Huang have been completing, on average, 3-4 projects in the role of main contractor each year since 2007 and show no signs of slowing down. Now this may not sound like a lot, but when you consider that one of these projects was to design and construct a multi-million dollar, 5 storey, multiple user industrial development for US semi conductor manufacturers Kulicke & Soffa – which will include areas for the company's corporate, manufacturing R&D departments- the numbers are much more impressive. Jian Huang have become a vertically integrated construction company, boasting a work force of 450 and 120 office staff, who pride themselves on always having the in house skilled workers to fulfil any and all requirements of their clients, whether it be design and build architects or designers through to building experts and specialist contractors. "We are firm believers that having the highest quality workers and staff is as important to the company as having the best equipment. After all, what good is designing an amazing project if you cannot implement it properly," cites BC.
Jian Huang have a diverse selection of competencies for the burgeoning construction market in Singapore. Although construction is the core aspect of their business model, project management and building material supplies also make up a good proportion of the company's portfolio. Jian Huang have recently undertaken the tender to build a large retail/warehouse in Singapore, once completed it will become their largest project and one of the largest in Singapore in terms of budget and physical size, to date.
These eight core values are implemented into every project Jian Huang undertake no matter the size or budget. It is this approach to business that BC believes has made Jian Huang the success it is today. "No matter what the project size, we believe that by following and implementing the eight core values of Jian Huang in everything we do, the client will always be happy with our work, and we will always have created the highest quality construction possible."
Jian Huang prides themselves on having a strong conviction when it comes to "safety, quality, cost effectiveness and onetime delivery." This mantra has enabled the company to grow from strength to strength in recent years. In line with this philosophy, in 2004 the company achieved certification for the ISO 9001:2000, ISO 14001 and OHSAS 18001. They have also developed their Integrated Management System to serve clients with added fervour. In addition, they have also achieved Singapore BizSafe Star and BizSafe Partner status.
"With the company's total commitment to safety, quality, cost effectiveness and time delivery and our strong emphasis on training and the development of personnel, we have developed and retained a pool of dedicated, competent and professional staff to meet all challenges," BC remarks.
Challenges Encourage Competitiveness

One of the bigger problems currently facing Jian Huang is the lack of manpower currently available for the construction industry. Governmental bodies and regulatory commissions have clamped down on the number of foreign workers employed by Singapore based companies, which has been difficult to work around. "In our industry, having the highest skilled workers is paramount for our success. While we do have on the job training, which has proved very successful, it is not designed for people who do not have a good understanding of the construction sector and the relevant set of skills in place. With the restrictions on foreign workers being imposed, we have had to look at new ways of enticing and creating quality staff for our company and ease our reliance on foreign workers," remarks BC.
Productivity is another challenge that Jian Huang has been competing against in recent years. Construction is a time consuming industry and now because of changes being implemented on a national level, a lot more of the workers need training. Subsequently, BC has found that productivity is not at an optimum level building with ancillary office for Teck Leong Industries Pte Ltd, a 5-storey industrial building with ancillary office for HSL Constructor Pte Ltd, a 5-storey multi user industrial building with ancillary office for Kulicke & Soffa and a 3-block of 20-storey residential building.
Jian Huang are careful not to take on too many projects at once and then find themselves unable to deliver on time and on budget, something that BC is mindful of: "Of course we want to have as many projects as possible, but one thing we do not want to do is try and take on more projects than we can handle. That would be very bad for business as we pride ourselves on always completing a project on time and on budget. We have had great success so far by going about our business this way and I do not see a need to change that any time soon."
One area that Jian Huang has been focusing on is the building of logistic and warehouse spaces for large international companies. With Singapore being widely regarded as the top business and logistic hub in the region, more and more companies are looking towards Singapore as a base of operations and Jian Huang are keen to ensure they are the prominent name in constructing new warehouses. "We have already completed several key warehousing projects and we are looking to continue working with companies to facilitate their construction needs in Singapore. There is a growing trend of companies using Singapore for their businesses and we are striving to become the preferred construction company for them," said BC.
By adding value to every project they undertake and nurturing strong relationships with their clients, BC believes that Jian Huang will "be a force to compete with" in the coming years. Utilising a strong set of values at the heart of every project, gaining stability from a dedicated workforce and a coherent management team, who are always looking to ensure their workers are highly trained and always adhere to safety procedures, Jian Huang have all the skills needed to cement their position as market leaders in Singapore's construction industry for many years to come.
VIEW Jian Huang BROCHURE