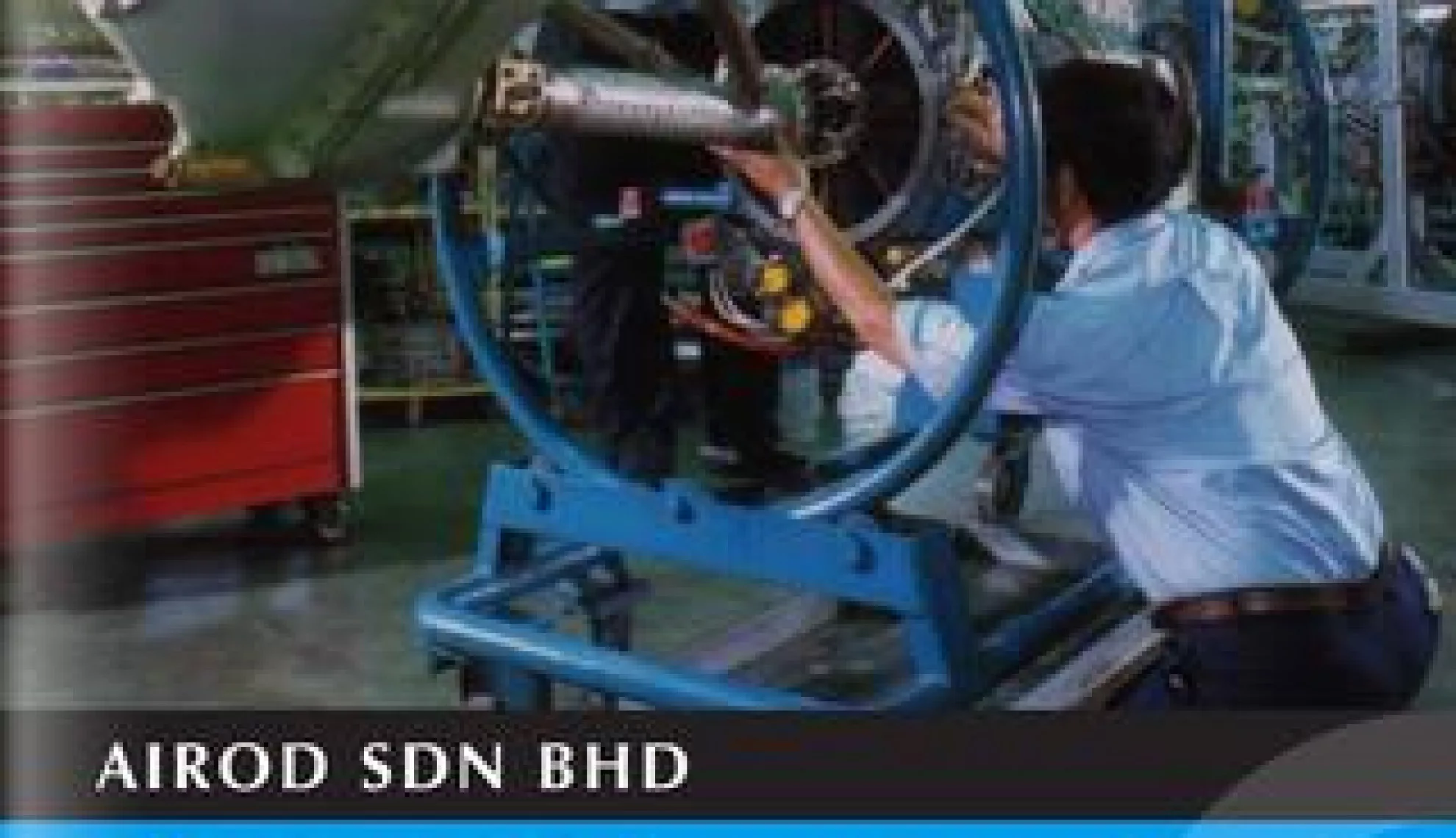 Growing its Reputation on the World Stage
Writer: Emily Jarvis
Project Manager: Arron Rampling
By expanding and extending its aero-capabilities in line with the changing needs of the global aviation market, Malaysia's leading depot level maintenance facility, Aircraft Inspection, Repair & Overhaul Depot Sdn Bhd (AIROD) has seen a marked increase in its reputation on the world stage; today serving more than 77 customers across more than 33 countries.
As the first in-country depot level maintenance facility to support the Royal Malaysian Air Force (RMAF) since its formation in 1976 – comprising fixed-wing and rotary wing aircraft and associated engine, aero-components and avionics maintenance services – AIROD has implemented a policy for continuous improvement across the entire value chain, generating added-value through improved quality and safety control measures.
"We have been focused on the Company's ability to perform at the highest level on the world stage which has ultimately paid off since being appointed by Lockheed Martin as an Authorised Hercules Service Centre in 1986, along with a whole host of other achievements that have allowed us to expand internationally throughout our history," comments Sazahan bin Mohamad Yassin, Head of Strategic Marketing at AIROD.
"In 2015, we signed a US$25 million, five-year contract with the United States Navy to service 15 Lockheed Martin KC-130J Super Hercules aircraft currently being operated by the United States Marine Corps. The agreement represents not only a significant milestone partnership between US-Malaysia defence trade, but also showcases Malaysia's continued rise to economic prominence in the ASEAN community."
Yassin adds: "Over the years we have improved and adapted our service offering for the RMAF, resulting in a growing interest from international customers. We have an ongoing quality assurance programme which sees continuous improvement throughout our evolution; we are audited more than 300 times a year by various organisations including OEM's and ISO and most recently, the Company is on the cusp of obtaining the AS9110 Aerospace Standard – Maintenance Organisations. It is forecast that this standard will become the industry norm in the next few years and will future-proof our market position going forward."
Leveraging its increasingly global aviation knowledge of operating across Asia, Africa, the US and Middle East, AIROD's capabilities now include; aircraft maintenance and modification expertise for 20 different fixed-wing and rotary wing aircraft; an engine division; aero component division; Hamilton Sundstrand propeller shop; avionics division; R&D lab; a dedicated paint and strip hangar; and other general support capabilities.
Industry collaboration
Working hand-in-hand with its principal and OEM partners on new and upcoming projects, AIROD hopes to tap into the surrounding Asian countries by implementing a careful blend of global expertise and cultural understanding.
Yassin explains: "Combining our knowledge together, we have a stronger offering that will allow us to seek out new projects not only in Asia but on a global scale. By making the right internal investments to support this expansion, we have been able to put in place a quick deployment team that can be sent anywhere in the world within 48 hours of a request.
"Back in 2012, Malaysia's former Defence Minister launched the ADIC (Asian Defence Industries Corporation) platform across Asia. AIROD is strongly involved in this campaign – having closely collaborated with industry players in the region – and we believe it has unlocked untapped potential business opportunities."
Due to the increased workload coming from these collaborations, AIROD is currently planning to upgrade its support equipment via an injection of US$1.2 million to fund new jacks, GPUs, tools, test equipment and aircraft scaffolding.
"To improve efficiency in areas such as documentation, logistics and manpower management, we have invested US$4.3 million in MRO (maintenance, repair and operation) software developed by Maintenix of Canada. Furthermore, AIROD is currently in discussions with the Government to develop an 11 acre piece of land situated next to the runway at Sultan Abdul Aziz Shah Airport, which, when approved, will include new hangars and office facilities," Yassin details.
Elsewhere, investments in green initiatives are taking hold at AIROD through the installation of energy-efficient LED lighting in its workshops; soon to be rolled out in the aircraft hangars. "In addition, all waste from our paint and strip hangar is disposed of in accordance with environmental regulations as stipulated by the Malaysian Government," he adds.
Changing regulations
Remaining flexible enough to adapt to the changes in global air traffic management is something which Yassin highlights as a vital pillar of AIROD's continuous improvement strategy. "These requirements are compelling aircraft operators to upgrade their avionics system so that they are able to fly in civil airspace. Subsequently, we are currently working with a vast number of customers on initiatives to upgrade their aircraft analogue cockpits to a full-glass cockpit in order to meet the Communication Navigation Surveillance – Air Traffic Management (CNS-ATM) requirements which are mandated globally by the Federal Aviation Authority (FAA) and other Civil Aviation Authorities," he says.
Moreover, the Company was recently awarded a contract to undertake a proof-of-concept project on a RMAF S61 (Nuri) helicopter, which will involve updating the analogue system to full-glass cockpit.
"Other maintenance works we carry out include making sure that legacy aircraft, which have been flying since the 60's, comply with today's strict safety and maintenance requirements. This includes the replacement of C-130 centre wing boxes – which have a limit of 45,000 flying hours – which are due for replacement in a vast number of C-130 aircrafts globally," he says.
To date, AIROD's locally-sourced production workforce has carried out four centre wing box replacements for a variety of customers and has more than 10 in the pipeline.
"Thanks to our subsidiary, Aviation Design Centre, we are able to provide extensive training to new and existing personnel in all aspects of aircraft maintenance. Our existing personnel take part in continuous training to remain proficient in their respective trades. In line with this, AIROD recently sent personnel to train in Japan for the Lockheed Martin KC-130J contract with the US Navy, and Spain on the Airbus A400M currently being operated by the RMAF. We always look to utilise the skills and experience of ex-RMAF personnel where possible," Yassin summarises.
"With a strengthened workforce growing in line with increased demand for our services, we are now aggressively looking at new opportunities in Taiwan, Nigeria, Japan, Argentina, Sweden and other core strategic markets where our skills can be put to the test in future projects."
VIEW AIROD Sdn Bhd BROCHURE