Environmental Group Limited is cleaning up Australia's act in pollution and waste management. Driving the circular economy with solutions-based environmental services, CEO Jason Dixon tells us more.
SOLUTIONS FOR THE ENVIRONMENT ECONOMY
In an age where environmental sustainability is paramount, the Environmental Group Limited (EGL) has its finger on the pulse in driving a collective effort to deliver change.
"Environmental services are a growing part of the economy as more and more businesses strive to be part of the circular economy, providing environmentally friendly solutions to many facets of the emissions our society generates," opens CEO Jason Dixon.
Flourishing in alignment with the dynamic growth of this burgeoning sector, Dixon ensures EGL's positioning as an innovative enterprise ready to implement technologies and identify business opportunities that are revolutionising the space, delivering efficiencies and improvements for its clients across a wide spectrum of applications.
"The desire to achieve better environmental outcomes is not going away, so innovative solutions-based companies will continue to thrive throughout the APAC region," Dixon continues.
From air pollution to water treatment, EGL's remit comprises five key operating units; BaltecInlet and Exhaust Systems (IES), Tomlinson Energy Service, Total Air Pollution Control (TAPC), EGL Waste, and EGL Water. Both TPAC and Tomlinson Energy Services operate across all of Australia, while Baltec IES has a global reach encompassing three divisions supported by approximately 110 staff.
The continual stream of innovation that defines the environmental services industry has presented exciting new opportunities across the board at EGL, broadening the company's comprehensive range of solutions.
This is best evidenced by EGL's most recent strides within two areas of organic growth, primarily the development of a revolutionary Perfluoroalkyl and Polyfluoroalkyl Substances (PFAS) solution in the water space, and the Turmec Agency Agreement as part of the EGL Waste division – a significant partnership that is breaking new ground in the world of waste.
Though EGL prides itself on delivering the newest, cutting-edge solutions, it is bolstered by solid longevity within the sector.
"EGL has been providing services for the environment for more than half a century, with a particular focus on air and water pollution, and more recently waste solutions," Dixon tells us.
Since entering the role of CEO in early 2021, Dixon has brought to EGL a wealth of experience in the realm of environmental services, through which he has witnessed its evolution and increasing prevalence. During the nascent days of his career working in funds management, Dixon became aware of Tox Free Solutions – an Australian-listed company and the country's largest treater of hazardous waste.
The potential of Tox Free Solutions triggered not just a sense of renewed environmental responsibility within Dixon, but also proposed an interesting business proposition which led to him joining the company's mergers and acquisitions team, thereby acquiring technologies and licenses to broaden waste streams and drive more eco-friendly outcomes for those generating waste.
"I could see the strength of the company's strategy – that waste needed to be dealt with in other ways than simply being taken to landfill," he recalls.
Following a decade of executive experience at Tox Free Solutions, Dixon brought his environmental expertise to EGL.
"With Turmec's state-of-the-art technology and innovative engineered solutions, and EGL Waste Services' sales and service expertise, we fully expect this to be a significant and expanding opportunity into the future"

Jason Dixon, CEO, EGL
COMBATTING CONTAMINATION
In the world of water, PFAS contamination has been heralded as "the next asbestos". It is in the face of this environmental dilemma that EGL is trialling industry-leading water treatment, with the company currently in the final stages of proving its PFAS separation technology.
PFAS are manufactured chemical components that are used across a wide array of products and industries; from making carpets stain resistant, to keeping food from sticking to cookware. These manmade chemicals present a threat through leaking into our water supply, with research still ongoing as to potential health problems resulting from PFAS exposure and consumption.
Since its inception in 2017, EGL Water continues to recognise water as one of the world's most valuable assets and persists in its vision to reduce water pollution through low-cost technological solutions, particularly concerning the continued widespread use of PFAS without full understanding of both its environmental and health impacts.
Through its leading research partnership with Victoria University, EGL Water continues to develop a solution to the rapidly emerging issues surrounding PFAS contamination. Over two years of extensive research and trialling later, successful pilot trials have been completed for the separation of PFAS from liquid waste. A full commercial trial is currently underway at a licensed liquid waste treatment facility as the final stage to commercialising a highly effective PFAS separation solution.
"The results exceeded expectations with samples of effluent 12-17 removing between 99.4 percent and 100 percent of regulated PFAS in the treatment process," Dixon tells us proudly.
As such, EGL is in the process of mobilising a trial plant capable of treating 50,000 litres per day with the company's new partner, Reclaim Waste, for further testing and certification.
"If the separation process is successful in removing regulated PFAS below the required levels, EGL will use its own in-house design, drafting and engineering services to fabricate its first commercial plant," he adds. As such, EGL stands on the precipice of unbound commercial opportunity.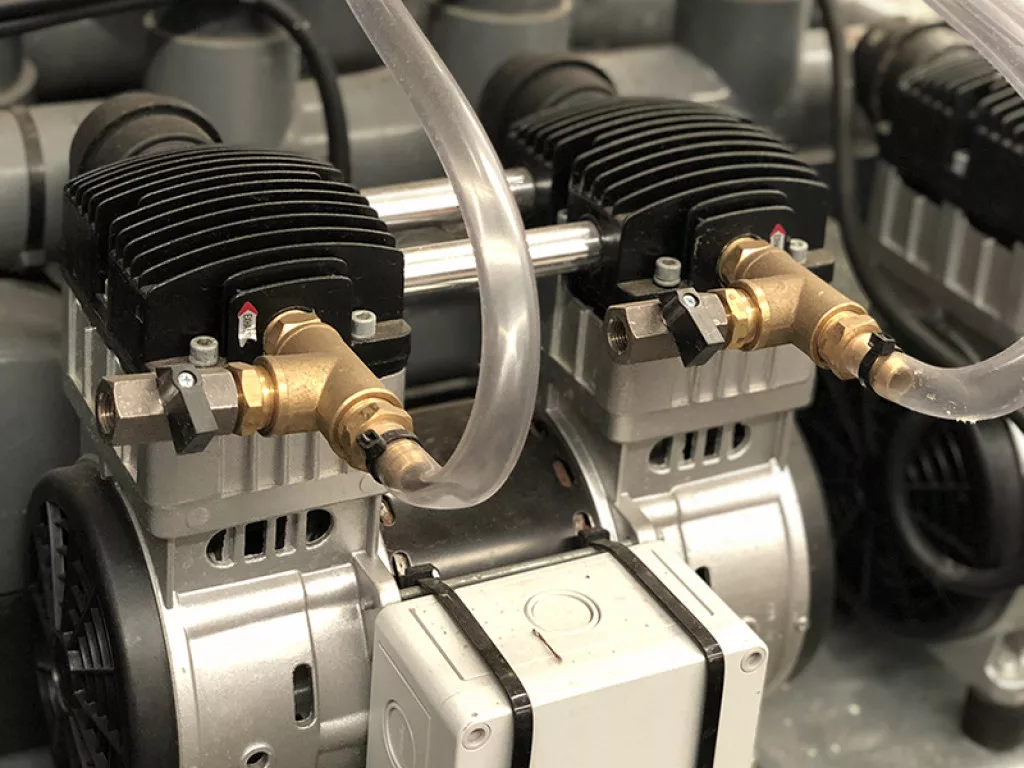 THE WAR ON WASTE
As EGL's newest subsidiary, and another dynamic area of organic growth for the company, EGL Waste centres on the company's exclusive agency agreement with Turmec Pty Limited (Turmec).
Renowned as leading specialists within recycling solutions for the global waste industry, Turmec is a company based in Ireland that provides bespoke systems to enable their customers to efficiently recover high-quality material from waste, reducing the need for landfills, and accelerating the move to a circular economy.
"Tens of millions of tonnes of waste end up in Australian landfills every year, releasing toxins into the soil and water supply, greenhouse gases into the atmosphere, fumes, dust and litter into surrounding areas," says Dixon.
"In addition to our focus on developing partnerships that enable a more sustainable way of processing contaminated water, EGL is proud to be working with Turmec for the sale of world leading recycling solutions in Australia."
Through this strategic partnership, EGL benefits from Turmec's European experience within this area, which remains in a comparative stage of nascency throughout Australia.
"This is a great opportunity to partner with a world class recycling solutions company; Europe has long been recognised as the leading technology provider into the Australian waste market.
"This exclusive partnership will enable Turmec to grow their global sales. It is also an excellent opportunity for EGL to deliver environmental benefits to our community and strong returns for our shareholders," Dixon tells us.
With the aim to foster a long-term partnership, EGL will leverage Turmec's wide range of recycling plants across all major solid waste streams. This extends to co-mingled separation, construction and demolition waste, municipal waste, industrial waste, waste to energy and other specialised plants, with the ability to secure 98 percent recovery rates for commercial and industrial waste, and 50 percent recovery for metal fines.
As a result of the agreement, EGL will fulfil the role of Turmec's local sales, engineering, and service agent for plants sold in Australia, cottoning on to the growing potential of the 'waste as resource' market, as increasingly favourable government policies and regulations are introduced to support the growth of the domestic circular economy across Australia.
"Turmec is determined to lead the way in reducing waste diversion from landfills and is now strongly supported by EGL in Australia," Dixon surmises.
"Tens of millions of tonnes of waste end up in Australian landfills every year, releasing toxins into the soil and water supply, greenhouse gases into the atmosphere, fumes, dust and litter into surrounding areas"

Jason Dixon, CEO, EGL
A BREATH OF FRESH AIR
Emission control is an additional focus area for EGL where partnership has strategically heightened its prowess in the field.
As a wholly owned subsidiary of EGL, Total Air Pollution Control (TAPC), is a leading Australian solutions provider of complex gas offtake systems that reduce harmful gases, particulate matter and odour emissions into the environment.
This is achieved through the development of effective and energy-efficient industrial air pollution control technologies. These technologies include a world-class range of emission control units, such as electrostatic precipitators, bag filters, thermal oxidisers, flue gas desulphurisation and wet and dry scrubbers used across medium to heavy industries.
With a portfolio of over 800 clients across Asia Pacific, in the area of wet scrubbing alone, TAPC and EGL have established over 210 plants across a variety of industries.
Most recently, this segment of EGL is undergoing significant activity after securing a contract for the design and supply of emissions control systems with FLSmidth Pty Ltd for a lithium refinery to be built in Kwinana, Western Australia.
Within this, TPAC has designed a state-of-the-art emissions control system leveraging gas scrubbers to reduce the plant's environmental impact by treating off-gas generated by the acid roast kiln within the refinery. Critically, this will enable the plant to meet stringent air emission limits.
"After working for months to design a unique technical solution, our engineering team should be very proud; they have been able to achieve a world class solution for the project. TAPC has again been able to prove it is a leader in designing gas treatment systems that protect our environment," Dixon states proudly.
With progress already underway, the design, supply, and commissioning of the plant is due for completion by the first quarter of FY2023.
This latest project is significant in representing the commitment to a sustainable future that EGL upholds, by supporting a refinery that will be instrumental in producing a battery quality product that can store the energy required for the global renewable energy sector.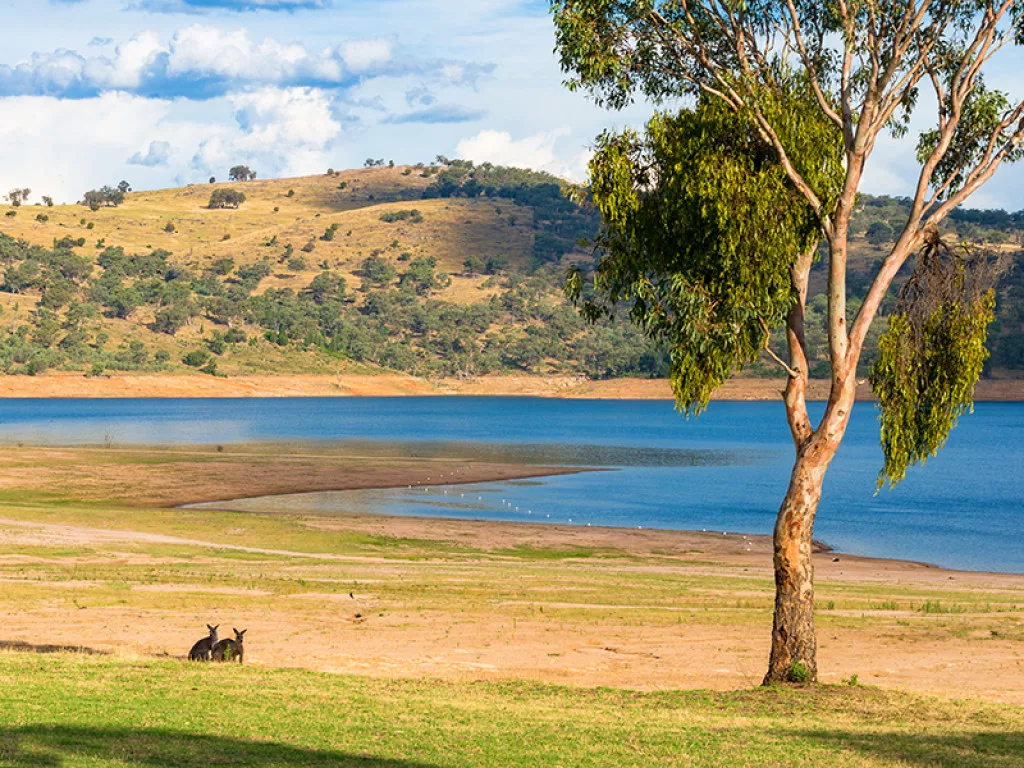 A RENEWABLE FUTURE
Common to all aspects of EGL's operations is its robust partnerships that are paving new ground in the industry. It is the success of these ongoing ventures and valued relationships that will continue to define the company's successes for the years to come.
Presently, EGL's greatest priority concerns the successful completion of the PFAS trial – an objective that, once completed, will reshape the future of water treatment and lead to significant opportunities for the company.
Aside from this, with such a diverse array of solutions and services, consolidating the collective EGL mission and objective represents a key area of focus for the years ahead.
"We intend to continue building a strong culture to form one EGL," Dixon concludes.