Blake Cremer, General Manager of the Mining division at Maxitool Group, examines prioritising safety and consistency to become the preferred supplier to Australia's leading mining companies.
SAFETY AND CERTAINTY
"We are family-owned and have a great team culture, which projects into the work that we do on site.
"In everything that we do, we are able to ensure that it is done to a high standard because everyone is so engaged in their work," opens Blake Cremer, General Manager at Maxitool Mining.
Cremer's statement touches on the two principles that are the true cornerstone for Maxitool Group: people, and excellence.
A diverse maintenance and repair specialist, the Maxitool Group enterprise is split into several divisions: Maxitool Mining, Maxitool Australia, Maxiforce and Maxitool PNG.
Each division works in conjunction and intersects with the other entities in a complimentary manner, with Maxiforce Recruit launched in 2015 as the labour hire arm of the Maxitool Group. Maxiforce Recruit provides a labour force solution to Queensland and Northern Territory clients not just within the mining and resources industries but the broader construction and civil trades space.
"By combining our years of experience and knowledge of these industries, Maxiforce can offer high quality candidates, custom fit to the needs of our clients."
Meanwhile, Maxitool Australia provides Engineering support as well as Dredging and Water Management. Maxitool Australia is renowned for the design and manufacture of world-class specialty products for the mining and resources industries.
Maxitool Australia has now grown into a multi-service solution provider to the mining, construction and wastewater industries.
"Boasting over 20 years of specialist mine-site services experience our team is the front line of our business. It is our high-quality people and processes that make Maxitool Australia an industry leader and an ideal contracting partner in pumping and dredging systems."
With Cremer at the helm, the Maxitool Mining division specialises in providing fixed plant maintenance, project works and Mill relines to major mine sites throughout Australia, Papua New Guinea (PNG), and Indonesia. Maxitool Mining comprises teams in three specialist areas: mill relining, fixed plants maintenance, and projects and construction.
"Now that we have created our projects team, we are continuing to diversify our supply of services throughout Australia and Southeast Asia," Cremer comments.
Founded in Queensland in 2007, the entirety of the Maxitool Group today is composed of approximately 730 employees.
"We pride ourselves in being a business that supports our local economy as well as supporting via numerous sponsorships the towns and communities in which we operate."
"We pride ourselves on not just going and doing one job then getting out of there. the clients' expectations are set from the start – they understand what is going to be done, how much it's going to cost and most of all, that it's going to be done safely"

Blake Cremer, General Manager, Maxitool Mining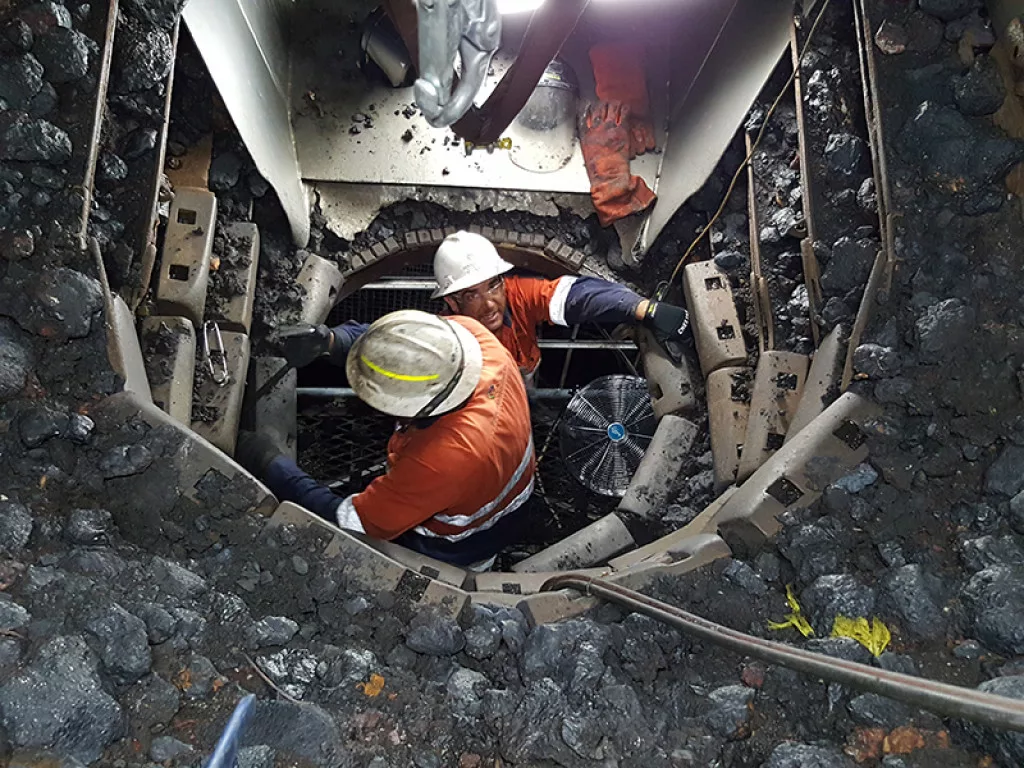 A SUPPLIER OF CHOICE
At Maxitool Mining, the company champions an uncompromised commitment to excellence.
"We have that strong form of agility in that we can tailor what we do as a business to suit our client's requirements," Cremer affirms.
The company enjoys an esteemed reputation that is bolstered by its longevity in the sector, having successfully undertaken projects for some of the biggest names in Australian mining: Glencore, Rio Tinto, BHP, Newcrest Mining and South32 to name a few.
"We have an advantage in that our name is in the industry, and we are known for providing a quality turnkey service for our projects, and we provide that consistently in what we supply," he states.
This translates to long and fruitful working relationships with clients, and this is entirely attributed to Maxitool Group's consistency in fulfilling a project's requirements.
"A lot of the projects that we are currently engaged in have been ongoing for over five years, because we consistently go and provide the same service each time that we're on site.
"There are a lot of things that we as a business can do to exceed expectations, which the client may not ask for, but we'll do it to ensure we are providing 'Certainty in Safety, Quality and Value' for all stakeholders," Cremer informs us.
"As a maintenance provider, we supply back up support 24 hours a day, seven days a week. Our engineering team provide additional support services to the mining business by way of creating new and innovative tooling to make the jobs we do safer or to be able to be completed more efficiently.
"They have got some industry leading initiatives that are currently being executed. We have over 100 years of Industry experience and with this comes the knowledge to be able to implement new and improved ideas whether that be with tooling or processes. Having the support of our engineering workshop enables us to quickly design, fabricate and implement new tooling to make a job safer."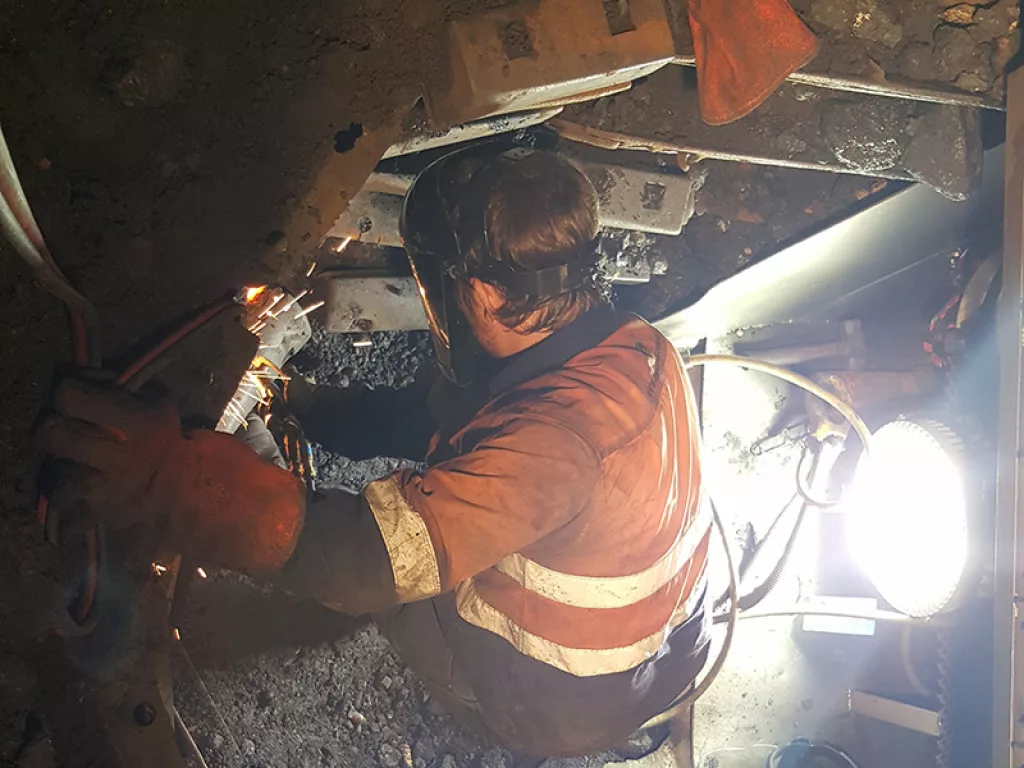 PLAYING IT SAFE
Safety is the paramount concern behind the Maxitool Group mission, with the welfare of personnel critical to all aspects of the business. As Maxitool Group's most precious asset, Cremer highlights the emphasis placed on the care of the company's workforce.
"We know that without people we simply can't execute what we set out to. It's looking after people and ensuring their safety and wellbeing – they are the core of our business," he comments.
This is reflected in the retention that is fostered within the enterprise, with the majority of Maxitool Group's employees having been with the company for over five years. This is integral in fulfilling the company's guarantee of certainty.
"That retention for us is key, to be providing clients with a certainty the same people will return each time to complete the job for them ensures consistency.
"Our motto is to provide certainty in safety, certainty in quality, and certainty in value. Those are the pillars that we operate our whole business on and drive each and every decision we make," Cremer tells us.
Operating in such a high-risk environment, Maxitool Group's excellent safety record is arguably the company's greatest measure of success. The 'Safe Work' culture implemented at the company is supported by robust systems and processes that are individually tailored to the requirements of each job.
The sense of instilling a team culture dictated by staff welfare is complimented by the emphasis that Maxitool Group place on staff training, which truly differentiates the company in the industry.
"Maxitool Mining is one of the only companies to offer a Relining training package – with ten modules and three certificates. Mill Relining is typically handled by an unskilled labour force of trade assistants who are assigned jobs without any formal training.
"We've identified that as a shortfall within the industry and have invested heavily into this area by developing our own training package which includes the necessary training and verification of skills to address this." Cremer tells us.
Indeed, this is a process that Cremer himself is all too familiar with as he has been surrounded by the heavy metal industry his entire life and has expansive mechanical knowledge acquired from a young age, having entered the industry 11 years ago. Following a degree in business management and entrepreneurship, Cremer ventured into the mining industry by undertaking work as a trades assistant; a common starting point for many entering the sector.
From here, he progressed his career to the role of General Manager at Maxitool Mining, which he has occupied for the past 18 months.
"First, I gained experienced in the Mill Relining side of the business for the initial five years then we changed the business model and went from a Mill Relining business to relining and mine maintenance," he outlines. He then went on to manage the maintenance and projects team for another four years. This experience gained from growing through the industry from the entry level enables an in depth understanding of the industry as well as being able to see everyone's perspective.
"We pride ourselves on building relationships with companies at a personal level – it's not just a service. The relationships that we have with all stakeholders is a key component to the ongoing success of our business," Cremer comments.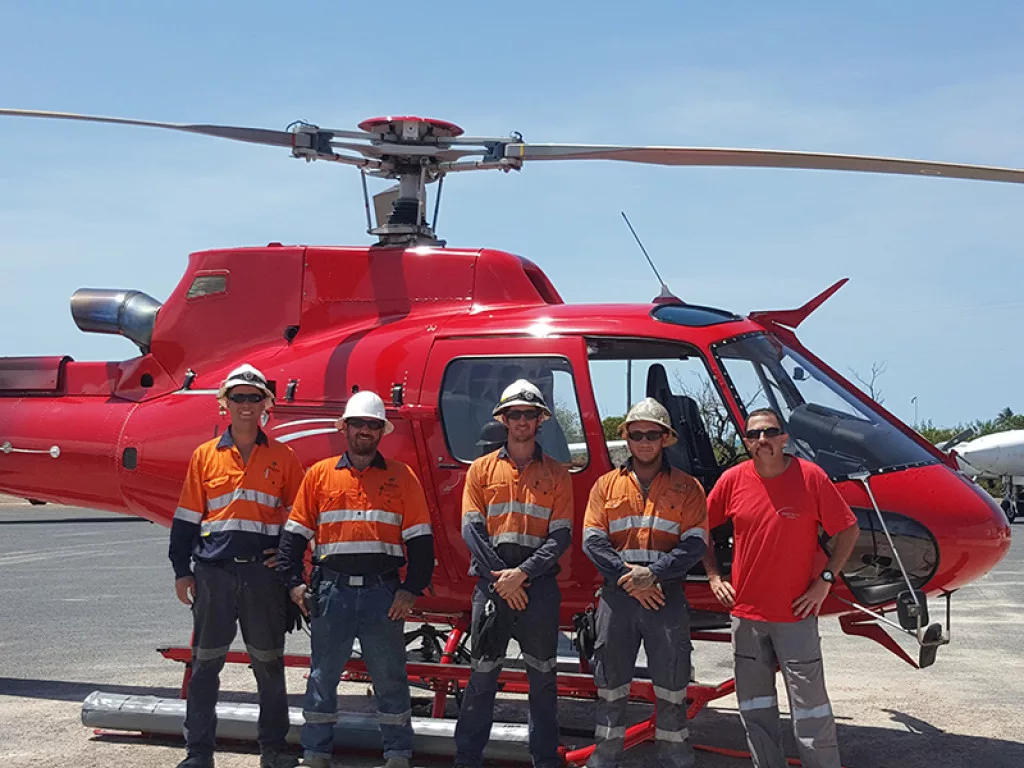 A PROMISING FUTURE
Looking to the years ahead, Maxitool Group is geared for both expansion and evolution.
"The business is growing – we are undertaking an increasing amount of project and civil work. Maxiforce Recruit is expanding into new territories and diversifying from the heavy metal industry while the engineering team are developing a lot of safety devices as well as creating new ways of completing tasks that previously exposed personnel to hazards in which they now won't be.
"At Maxitool Mining we're expanding into the projects and construction side of the industry which is exciting and creates new challenges for our team."
Nevertheless, with change on the horizon, Maxitool Group remains steadfast in its mission and methods of operation.
"Our emphasis is on sustainability, meaning that we are growing at a rate where we can continue to provide that certainty for clients, employees, and stakeholders," Cremer concludes.
"We pride ourselves on not just going and doing one job then getting out of there. Our clients' expectations are set from the start – they understand what is going to be done, how much it's going to cost and most of all, that it's going to be done safely. We are open and honest in the way that we do business."