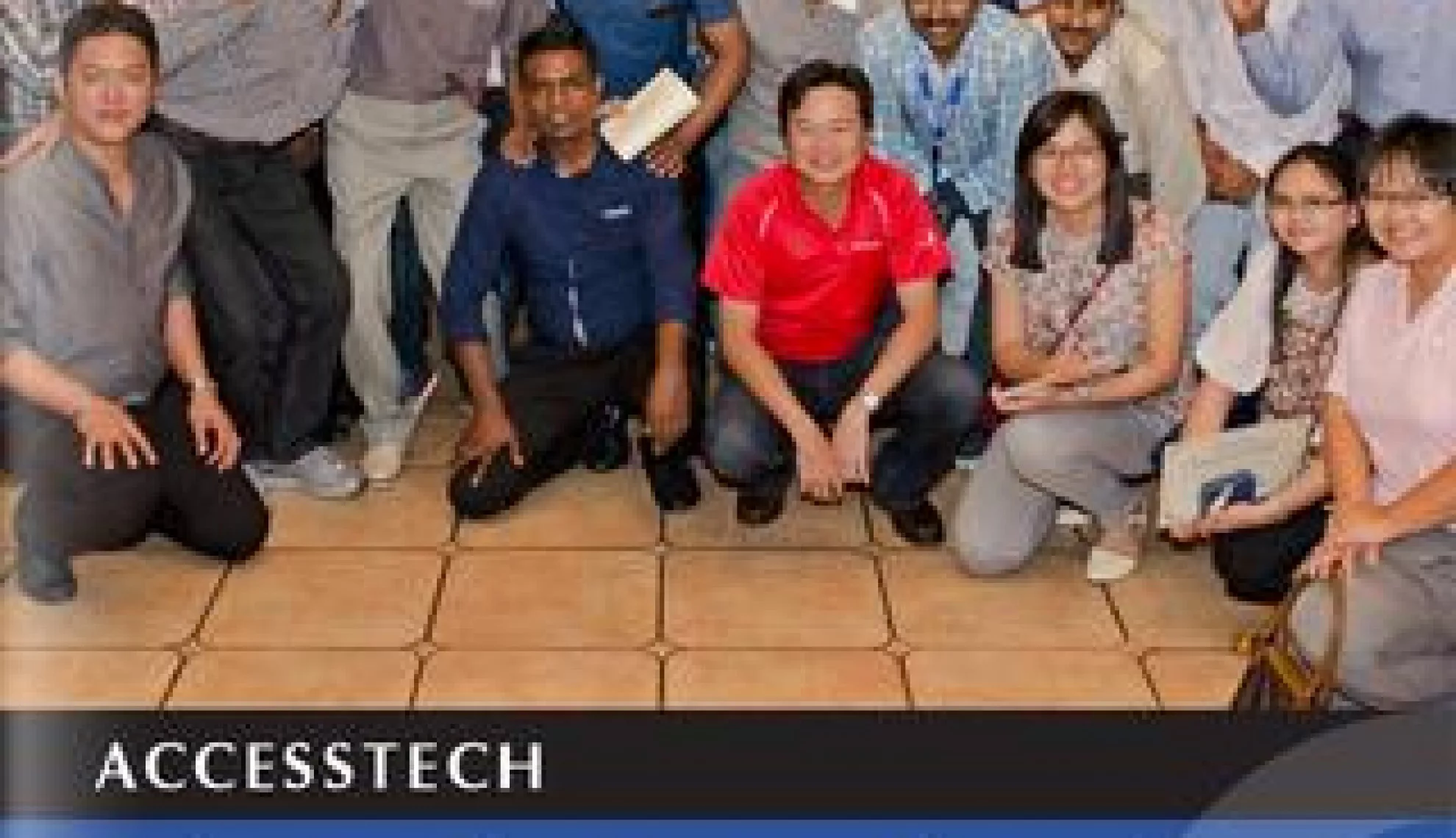 Market Spike Exceeds Capacity
Accesstech barely has time to catch its breath as significant market demand accelerates company growth and introduces the business to new areas of advanced engineering
Writer: Matthew Staff
Project Manager: Tom Cullum
Accesstech has once again capitalised on the ever-changing market conditions in the advanced engineering space, to propel itself to new heights in 2015.
Evolving as a "rapidly expanding group of companies" across engineering, construction, telecommunications and manufacturing investments, the company's flexible approach to operations has been moulded by the ebbs and flows, and the varying lucrative periods that each sector goes through within the region.
In 2013, this trend revolved around the development of state-of-the-art data centres; a domain in which Accesstech set itself apart in the market through its commitment to innovation and the extensive supplier network.
While these key philosophies remained in 2014, the company then underwent a slowdown in business due to the less fruitful market conditions. However, Chief Executive Officer, Roy Low was happy during this period to consolidate the previous, comprehensive revenue achieved in prior years, unaware of the upturn on the horizon.
"Last year, we decided the market conditions were not good so we were happy to maintain the revenue that we achieved the previous year," he confirms. "Then, towards the end of the year, there was a big surge in computing activities and data centre construction, causing a spike."
Genomics
Despite labour challenges in Singapore – the country in which Accesstech has grown ever since its inception in 1998 – the company has grown more than 30 percent on the previous year already, and will carry on expanding as it continues to be chosen to carry out works on two global engineering developments.
The first of which revolves around one of the most significant healthcare trends being seen the world over at present, as Low explains: "Genomics 2.0 is a huge biomedical advancement which maps out human DNA, and it is a new field that we have established ourselves in.
"Leaders from around the world are spending hundreds of millions of pounds on the technology to help treat diseases in the future, and we are helping companies build up the laboratories to do all the testing."
This extremely advanced process is a feather in the cap of Accesstech, having already established itself across sectors including waste water treatment, ACMV, electronics, architecture, hoisting & installation, and engineering management.
"We are building the production lines for the future, with highly expensive, advanced parts of biomedical science," Low continues. "It is so new as well, but we already have huge orders in place to be a part of the future of treating serious diseases and illness."
Adapting to trends
While this new influx of business, alongside the computing and data centre spike, has put large strains on Accesstech's existing capacity, another challenge that has been faced in light of the genetic mapping technologies has been in bringing its personnel up to speed.
"People had never even heard of genetic mapping before, so to explain this new advanced engineering to an employee so we can ensure we meet the expectations of the customers is a huge challenge," Low says.
Having adapted to similar market fluctuations in the past has prepared Accesstech for this type of situation though, with the infrastructure, market knowledge and business partnerships in place conducive to quick training and diversification of operations.
This is similarly been seen in Accesstech's second core area of focus at present in optimising the rise of ecommerce and the internet's influence on advanced engineering in general.
"Everything is moving on to the internet and ecommerce is a big focus at the moment. Three years' ago it was in its infancy but we are now seeing the market mature very quickly, with people buying from places like EBay," notes Low. "This requires huge advancements in banking systems, with it taking off as quickly as Windows did back in the 90s."
Adapting to varying industry trends has been a key reason for the company's significant and sustainable growth over the years, and has been rewarded in turn with a series of quality, education, environment and safety-related certifications to further enforce the Group's role as a reliable partner of choice.
Fast-paced growth
The company's ongoing development is especially impressive given the size of the population and amount of skills available to a niche market player such as Accesstech.
The usual procedure requires staff to be trained for two years to engrain the required level of understanding around its engineering activities into each individual. However, with market evolution and new innovations occurring at a faster pace than that, the challenge to keep ahead of the industry curve is one that the business has to manage carefully.
"The spirit of introducing new, modern technologies has been widely accepted by our customers in the past, and we have always managed to move faster than the pace of the industry dictates," Low emphasises. "We also continuously buy new equipment to help this, and this has included automated welding machines and testing systems recently.
"Capital investments are a huge part of our development moving forward, because we need a lot more infrastructure given our current setup. Our factories cannot sustain our output as things are."
Relying heavily on its supply chain and potentially expanding its footprint into China will help facilitate the kind of dramatic growth that Accesstech is experiencing in 2015, but with the company achieving its five-year goals within one year, the business, and its CEO, will have to wait a while before it's able to catch its breath during this exciting phase of its existence.
VIEW Accesstech BROCHURE