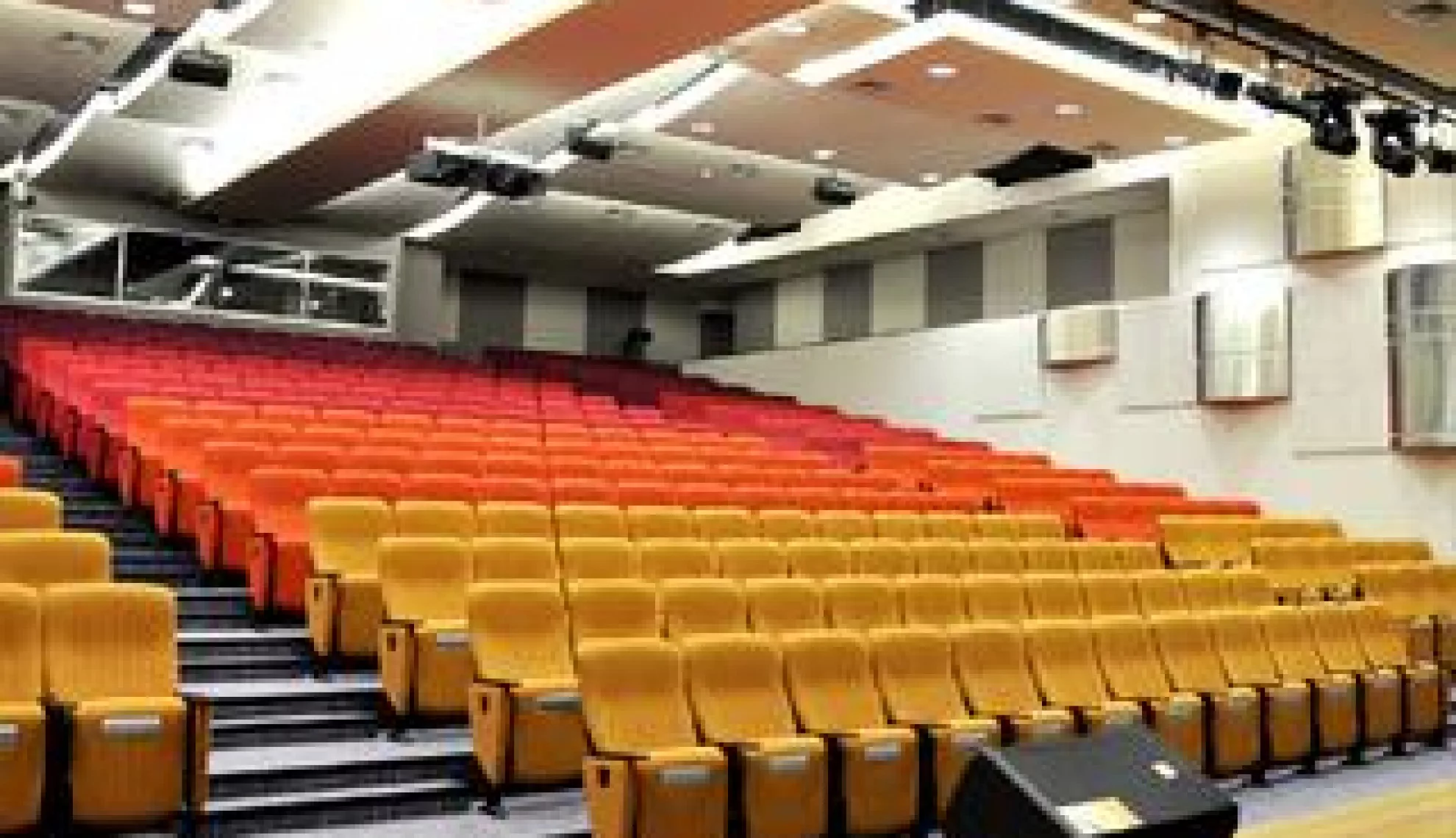 A Vested Interest in Project Management
Alfa Tech Vest Asia delivers excellent customer service and project managing capabilities for Projects in Singapore and SE Asia
Writer Matt Bone

Project Manager James Mitchell
Alfa Tech Vest Asia (ATVA) is a vertically integrated consultancy firm that focuses on turnkey design and build projects. The company, based in Singapore, offers a service from start to finish on projects and is usually appointed directly by a client with specific needs. ATVA is part of the Alfa Tech Consulting Enterprise, first established in California's Silicon Valley in 1987; today the company has offices throughout the United States, Europe and Asia.
ATVA prides itself in its excellent customer service and project managing capabilities, often going so far as to step into the Owner's Representative role for their clients in order to negotiate with the government, utilities or helping settle leases with landlords. As a representative for many companies based in the United States, ATVA is able to translate the differences in culture and lifestyle between the West and East to facilitate the move to an ASEAN base of operation.
Managing Director Zach Wilson, explains that the dominant factor that differentiates the company from the competition is that: "At all levels of the company, staff are not just project managers they are technical experts who manage projects [… ] bringing high skill levels and always looking at new and innovative ways to serve our clients on their projects."
Always on Hand

Project managers from other companies may have to coordinate many different experts to bring a project together, as they may not have the same level of experts and specialists on their staff, as ATVA does. Wilson is proud of how the employees of ATVA are experts in their various fields: "The project managers are armed with industry knowledge and experience and are therefore equipped, and empowered to make suitable decisions on their projects, not just glorified labor brokers like so many others."
With representative offices and employees around the world, Alfa Tech has amassed a team of over 300 professionals, who bring the project from its starting phase through to completion with experience and advice.
ATVA is always willing to go the extra mile by not only designing, building and then handing over the project, as ATVA often continues to manage the facility as well. This places them ahead of their competitors as this is an additional level of service that is not always available in Singapore.

Through this additional level of service, ATVA has gathered a portfolio of loyal customers who account for over 60 percent of the business revenue for the year. "We have an opportunity right now to step in and bring the same level of service that we have been providing on the consultancy and project management side to the facility management industry and really create happy and long standing customers," highlights Wilson.
AVTA places a high emphasis on their drive for excellent customer service including honesty and transparency, and Wilson firmly believes this is the key to the company's success: "When there is a problem in our project, we are always the first one to highlight it and our clients appreciate that; we really want to show our clients everything that goes on and that nothing is ever hidden. Of course we always bring options to resolve the problem as well."
Developing Resources

As well as increasing their foothold in facility management, ATVA is currently moving more digital assets to South East Asia and are working with clients and research institutes to redefine the ways in which they build these resources in Singapore. Singapore is a difficult environment for computing resources due to cooling problems in the tropical climate, therefore improvements in this sector will further Singapore's data storage market place and Wilson hopes to see real progress in the next few months. "I am a firm believer that this is an untapped market in the country and we can really capitalise and grow our footprint very quickly, by utilising our vast knowledge base and creating new, innovative ideas for the sector", he remarks.
A big initiative in 2014 for ATVA is the development of facility management software which helps the user to track building performance, with capital expenditure projects and with small move-add-change requests, all through a convenient online portal.
In order to secure their customers the best deal, ATVA has a hard-line on the deals they receive whilst procuring the economical and validated materials for a project. This creates savings for the client as well as the company and is one of the reasons why ATVA source their materials internationally. However, they are always open to any procurement opportunities in Asia, as materials are often difficult to procure in Singapore.
Ahead of the Curve

The Singaporean Government recently introduced a Foreign Worker Levy to maximise the employment of Singapore locals and boost the country's economy. This has had a large impact on how companies conduct business, however Zach Wilson outlines how thinking ahead is beneficial: "We like to be ahead of the curve, for instance the shift in Ministry of Manpower guidelines for hiring foreign workers has forced us to change our hiring processes. We keep a close eye on trends in government and we saw the move coming early on. My partners and I sat down and said that we need to look at alternative options and we began hiring experienced and specialist Singaporean workers before it became mandatory."
The company does keep a close eye on any possible legislation changes, but they also look to take advantage of changing situations quickly. By staying one step ahead of the market, the company have been able to participate in a tender for a research and development eco campus project at the Nanyang Technological University (NTU). "We are very excited about being able to help shape the policy and be a big part of the process, we want to be involved in policy, not just projects and this allows us the opportunity to be an example to other companies. As a flexible company, with like minded partners, it is easier to make decisions and chase new opportunities and initiatives to keep serving our clients better each day," cites Wilson.
VIEW Alfa Tech VestAsia BROCHURE